Administrator
Windows Modifier
Downloaded

56.1 GB
Uploaded

15.2 TB
Ratio

276.81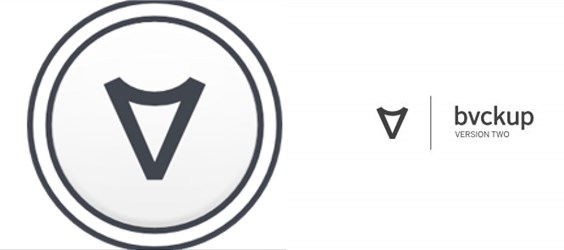 Review
bvckup 2 is a light, versatile and very capable data replication software that handles many complicated processes behind the scenes, yet keeps its main user interface extraordinarily sleek and lightweight, allowing a user to make full use of its extended functions without them overwhelming user. As for the available features, once a user goes deeper into the settings panel, a user can find options like shadow copying, device tracking, and concurrent backups, which allow a user to fully customize the way files and documents are being kept safe.
bvckup 2 includes a backup scheduler that automatically generates backups for user documents at user-defined time intervals and allows a user to focus on other tasks. Real-time backup protection comes into play when the user wants the backup files to be updated at the same rate as the original ones. Bvckup 2 can monitor the initial documents and apply the changes to the backup versions as soon as they happen. Select a pair of folders, and it will make sure that one stays an exact copy of the other.
File corruption, viruses, and accidental deletion happen all the time, regardless of the experience the person handling the computer has. Backups are vital for any machine that holds sensitive information and has to deal with many updates and operations that could damage it. Bvckup 2 provides a good solution for such purposes and is extremely easy to use for anyone. The multi-core processing capabilities allow it to run smoothly on a wide variety of computers and perform well even on weaker systems.
What is different:
Speed
Bvckup 2 is very fast at bulk copying, and it is even faster at updating thanks to its native delta copying support. Extensively optimized across the board the app is designed to complete every backup as quickly as possible.
Focus
The app does not compress, encrypt or FTP files. It is not two-way sync nor is it a system backup software. It does just one thing - it mirrors A to B.
Polish
It is better to excel at one thing than to be average in many. From its nuanced user interface to the high-performance core, the app is built to always favor quality over quantity.
General features:
Real-time backups - Continuously monitor for changes and back them up as soon as they happen;
Scheduled and manual - Run backups at fixed time intervals or only when started manually.
Performance:
Asynchronous I/O - Eliminate idling during data transfers by having multiple reads and write requests running in parallel;
Multi-core processing - Speed things up by running computationally intensive tasks such as data hashing on all CPU cores, but scale back when the computer is under load;
Delta copying - Reduce the amount of data being moved around by copying modified parts of files only. This speeds things up, in many cases dramatically;
Move/rename detection - Detect files and folders being moved at a source and replicate this as a single quick operation on the backup side;
Destination snapshots - Avoid re-scanning backup location on every run by scanning it once and caching its file index for runs that follow.
Essentials:
Device tracking - Pin backups to specific removable devices so that they will be run only when these devices are present;
System service mode - Switch program to run as a system service to allow backups to continue running even when there is no one logged in;
Backup of locked files - Use Windows shadow copying to backup files that are locked for exclusive use by running programs such as web browsers or email clients;
Archiving of deleted items - Move backup copies of deleted items into a special archive directory and delete them
from there after a grace period;
Email reporting & alerts - Set backups to dispatch an email alert with the summary and the logs upon each run is a completion.
More features:
Extensive backups - Bvckup 2 has been tested with multi-million item backups and, while they naturally require a bit more memory for processing, they can still be handled with ease;
Native 64-bit support - Installation package includes both 32 and 64-bit versions of the program, selecting an
appropriate one to install automatically.
Concurrent or serialized - The app can run backups one by one, forming a queue, or it can run them as soon as they are due, all at once. Moreover, of course, a backup may also be started manually at any time;
Minimal dependencies - The app works with low-level Windows API and has no dependencies on WMI, COM or system services outside of shadow copying. It also stores all its configuration on disk, in a single directory;
Backup planner - When running a backup, Bvckup 2 always compiles a formal backup plan that can be inspected without being executed if a "dry run" is required;
Software update reminders - In addition to being able to check for updates automatically, Bvckup 2 has an option to remind the user to check for updates by hand;
Full support for long path names;
Symlink and junction support;
Ownership, DACL and SACL backup;
Alternate data stream backup;
Custom pre- and post-backup commands;
Command-line control;
Post-boot and post-resume delays;
Quiet (no-backups) periods;
Fine-grained backup concurrency control;
Media and device ejection;
Support for password-protected shares;
Support for Samba volumes.
System requirements:
OS: Microsoft Windows all versions.
Install notes:
1. Extract and run the executable file;
2. Enjoy!
Screenshots: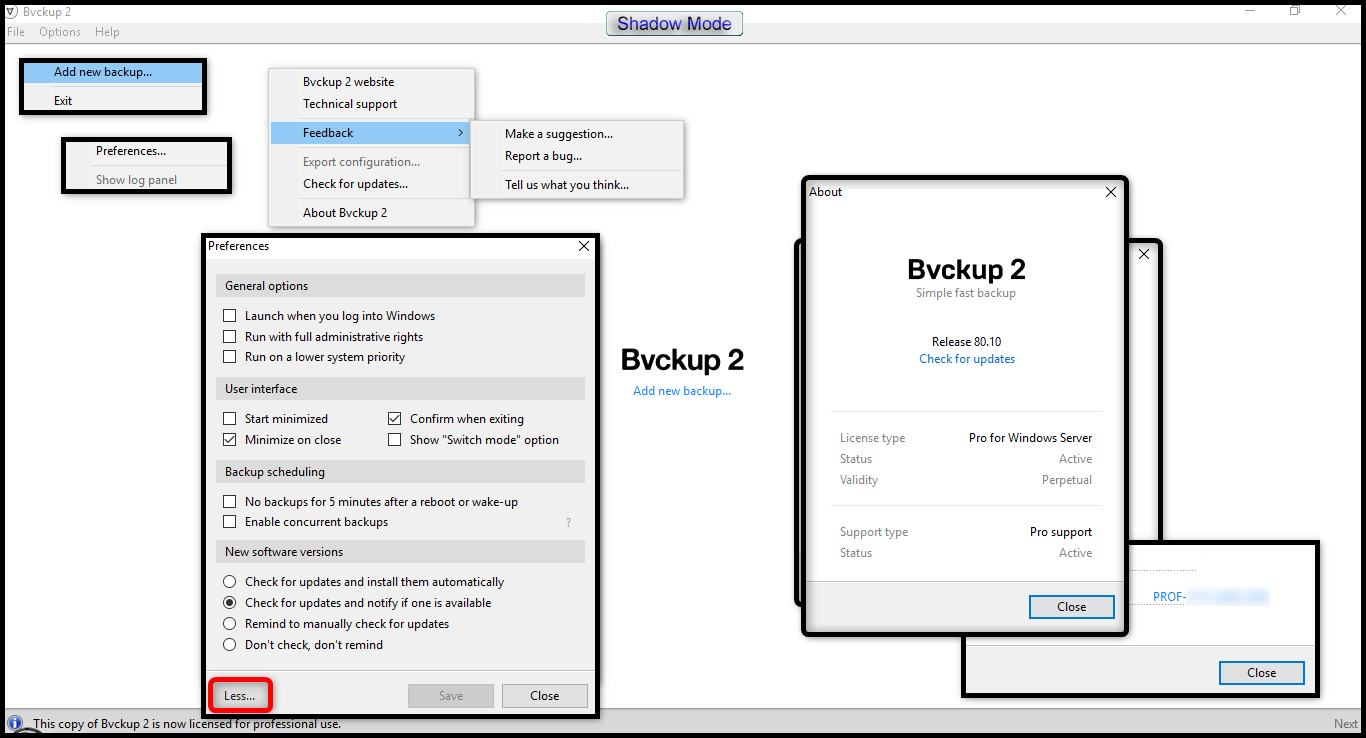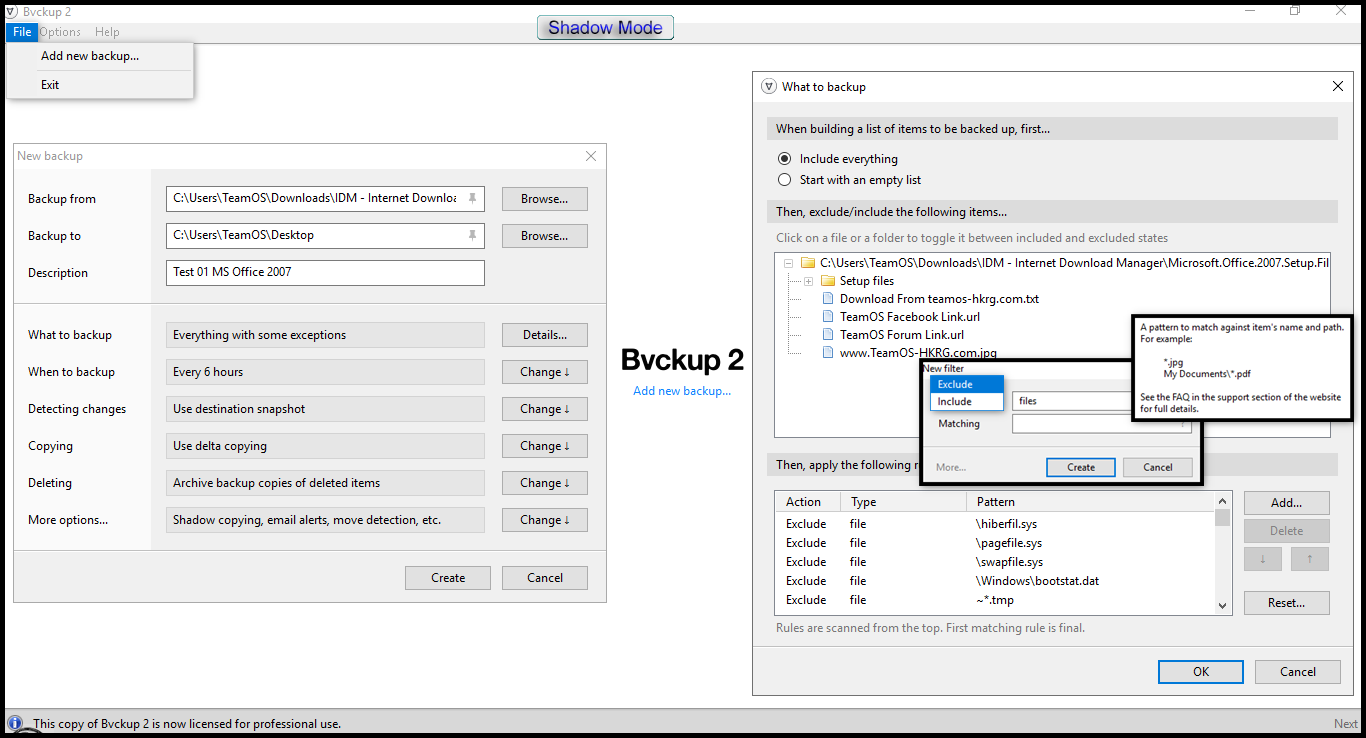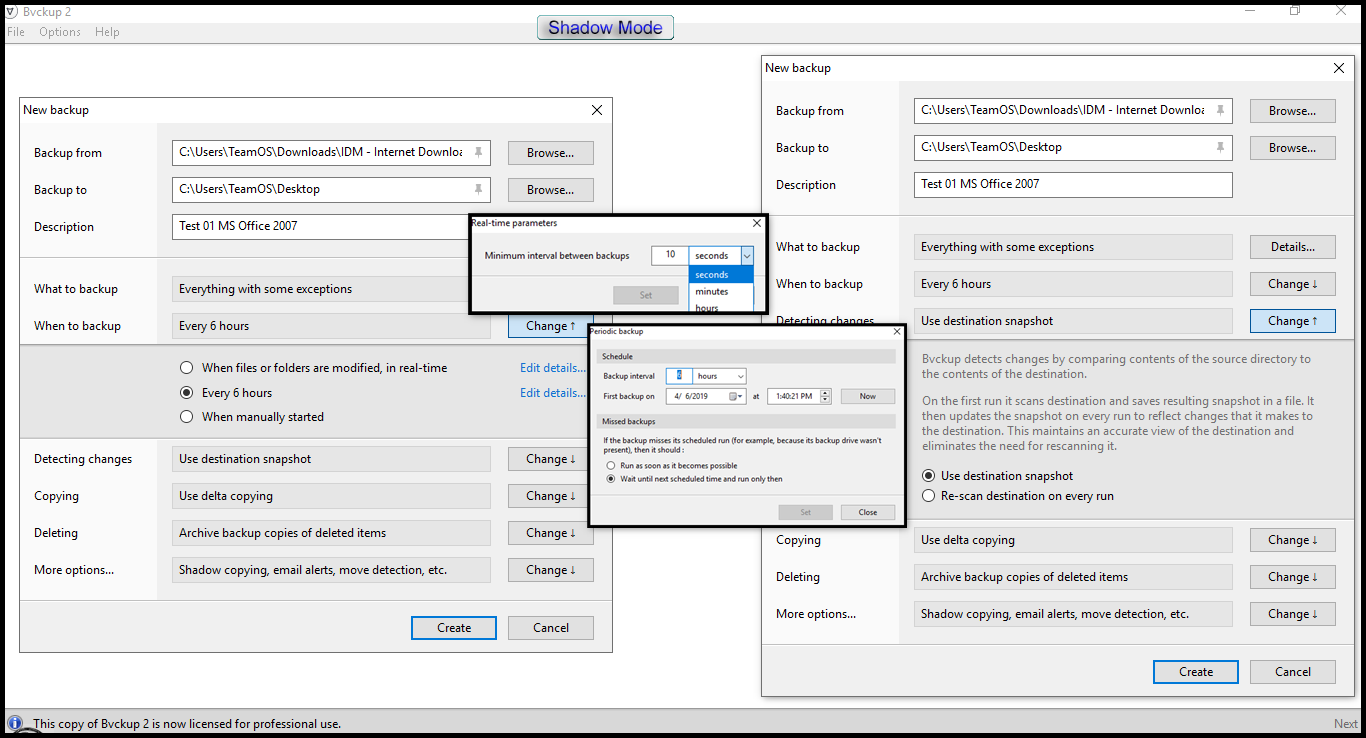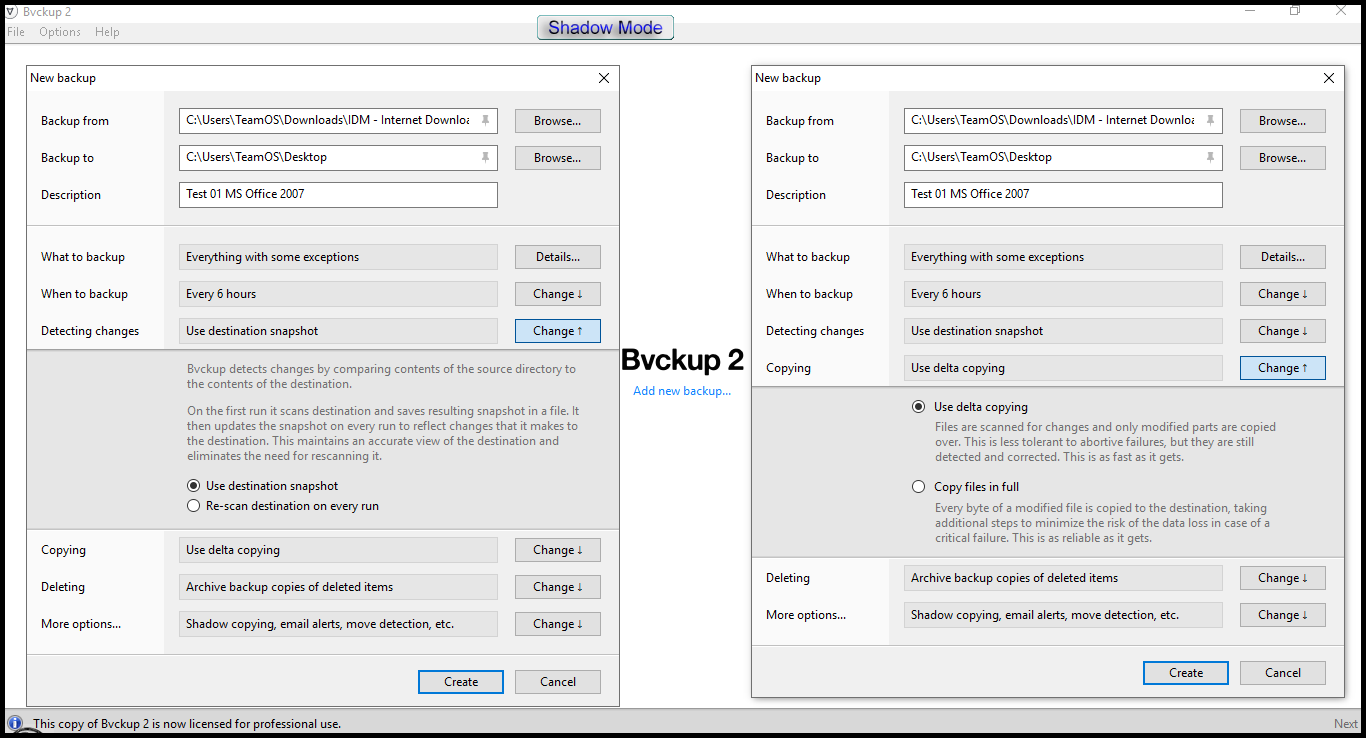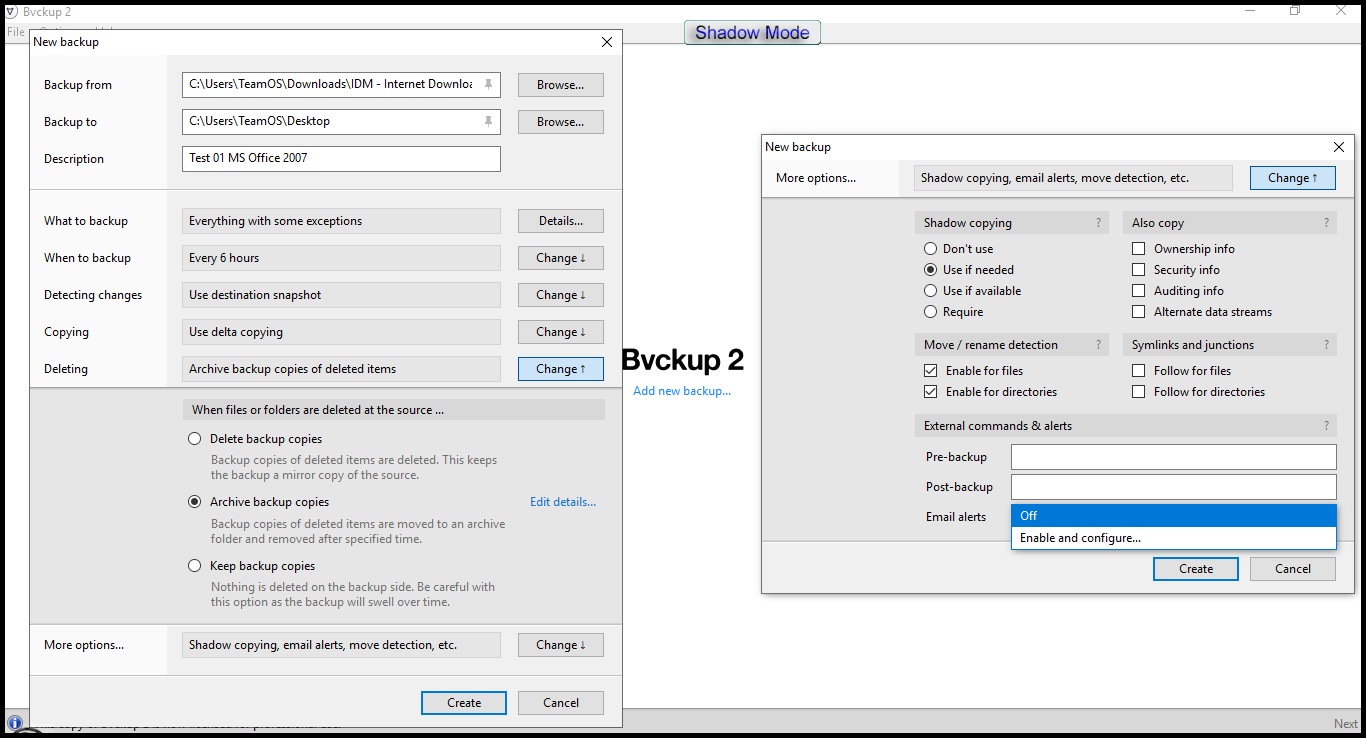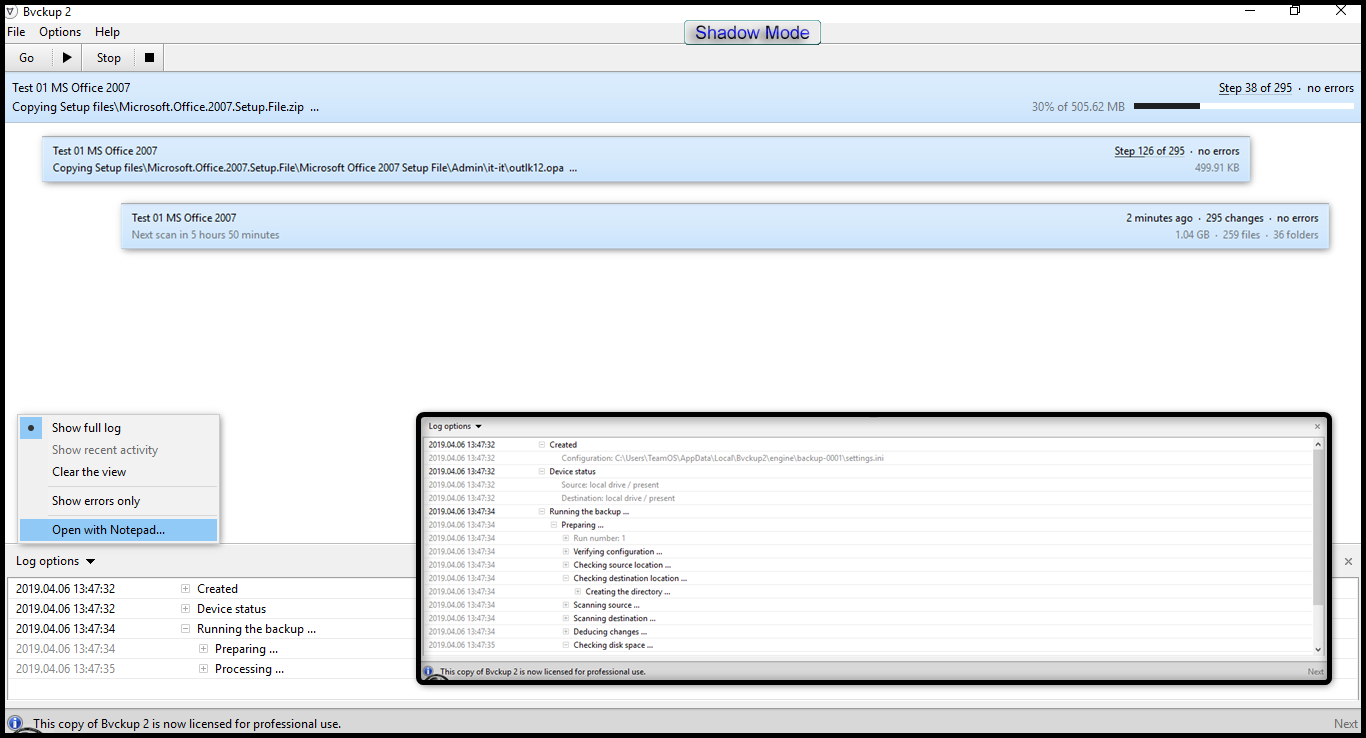 Virus free! 100% clean!
All credits go to Delta who made and shared the repack version with us!
​
File: Bvckup2.v1.80.10.0.exe
You must be registered for see links
00/69
MD5: 632586DF247B546A5D48B9634782F73B
SHA1: 1D2FB72E1408CF0DEDBBBBDDC7350412AE5A3209
SHA256: 2C830413C03DE67BA6C10D2D34257F1778AC284685892B017113DB413CF7B081
Kind regards,
@Mirkec
in collaboration with TeamOS
Download links - Release 80 Revision 10 (Size: 2.95 MB):
You must be registered for see links
You must be registered for see links
You must be registered for see links
You must be registered for see links