Administrator
Windows Modifier
Downloaded

56.2 GB
Uploaded

15.8 TB
Ratio

287.65
Seedbonus

323,251
Upload Count

74

(74)
Review
Zorin OS is a Ubuntu-based distribution kit designed for newcomers to the Linux world. The system has a graphical interface similar to Windows and includes many analogs of Windows applications. It is immune to viruses for Windows, and a user never has to worry about the threat of infection. Zorin OS also comes with a built-in firewall for optimal system security. If there is a potential security threat, the update is usually delivered within a few hours using the update manager. With Zorin OS, users will find peace of mind.
The main goal of Zorin OS is to provide new users with easy access to Linux. That is why Zorin OS has a familiar Windows interface - thus, the entry threshold is reduced, but the user gets all the benefits of Linux. The Zorin Look Changer application allows user to change the desktop to match the style of
Windows 7
,
Windows XP
,
GNOME 2
,
Windows 2000
,
Unity
and
Mac OS X
.
Zorin OS is packaged with fully operational software. The system includes a wide range of tools, ranging from the universal office suite LibreOffice and ending with the functional video editor OpenShot. Zorin OS will make user's daily tasks more comfortable, including surfing the Internet, creating documents, communicating on social networks, creating videos, messaging with friends, and all this without installing additional packages.
Zorin OS has been divided into different versions that meet the requirements of different categories of users. Available editions include
Core
for essential use,
Lite
for use on old and low-performance computers,
Educational
for use in schools and universities,
Business
for corporate use, and
Ultimate
, which includes the most comprehensive and robust software package for Linux.
Zorin OS comes with a Software Center (Software Center) that allows a user to download and install tens of thousands of free and commercial software. A user needs to open the Software Center from the Start menu, find the desired program, and click the install button. Users can even install Windows programs in Zorin OS like PlayOnLinux. Users can download stable packages (.deb and .exe) just like in the current OS.
Almost every file used in the current OS will work fine in Zorin OS without additional configuration. All office documents, music and video files, images, etc. will open right out of the box. Zorin OS supports an extensive library of devices such as printers, scanners, cameras, and keyboards; these devices will work immediately after connecting to a computer without the need to install separate drivers. Users can even use Windows programs and games in Zorin OS thanks to WINE and PlayOnLinux products.
The system can be used in conjunction with the current OS. When installing the distribution, the user will be offered the option to save the current OS and select the system to boot at the system startup. Developers believe that computers should be used by all people, including people with disabilities, so the appropriate tools are integrated into Zorin OS: Narrator Orca Screen Reader, screen magnifier, and mouse click function to automatically press the manipulator button.
Release information:
Zorin OS Ultimare version 15.2;
OS family: Linux (based on Ubuntu);
Architecture: x86 (32-bit) and amd64 (64-bit);
Size: 4.23 GB;
Author builds: Zorin Group;
Language: Multilingual (more than 50 languages);
Treatment no needed - The build is activated.
Powerful, easy to use, familiar desktop;
Abundance of programs;
Ready to work programs;
Compatibility;
Flexibility;
Availability;
There is no risk of virus infection;
Fast work and undemanding to system resources;
Easy to use and familiar desktop;
Stability through the use of a reliable Linux kernel;
A rich set of software that allows you to solve a wide range of tasks;
Versatility and flexibility in customizing open source applications;
Using open source software under the GNU GPL license;
First-class security.
What is new in version 15.2 (Released on March 12, 2020):
Stronger security and hardware compatibility
Many of the built-in system technologies have seen improvements for better security, compatibility, and performance. Zorin OS 15.2 is now powered by Linux Kernel version 5.3, which introduces new security patches, so user can have the peace of mind knowing that user are using the most secure version of Zorin OS ever. In addition, support for even more hardware has been included, such as:

AMD Navi GPUs, including the Radeon RX 5700;
Intel 10th generation processors;
Newer MacBook and MacBook Pro keyboards and touchpads.
Newer apps
After installing Zorin OS 15.2, user will have the latest versions of the pre-installed packages. That means fewer software updates will need to be downloaded after installing Zorin OS onto user computer. Newer versions of apps such as LibreOffice and the GNU Image Manipulation Program have been introduced, so user can take its work and creativity further.
What is new in version 15.1 (Released on December 12, 2019):
Improvements to Zorin Connect;
Better Microsoft Office compatibility and performance in LibreOffice;
Games run faster with GameMode;
More customization in Zorin Appearance;
The font that helps you remember better;
Updated System Technologies.
System requirements:
Zorin OS Ultimate, Education, and Core
CPU: 1 GHz Single Core x86, 1 GHz Dual Core x64;
RAM: 2 GB;
HDD: 10 GB (Core & Education) or 20 GB (Ultimate);
Display: 800 × 600 resolution.
Zorin OS Lite
CPU: 700 MHz Single Core - 32-bit or 64-bit;
RAM: 512 MB;
Storage: 8 GB;
Display: 640 × 480 resolution.
Installation:
1. Use the attached Etcher USB portable tool to make bootable USB (highly recommended); OR
2. Burn to DVD-R at lower speed;
3. I hope users will enjoy this release!
Screenshots: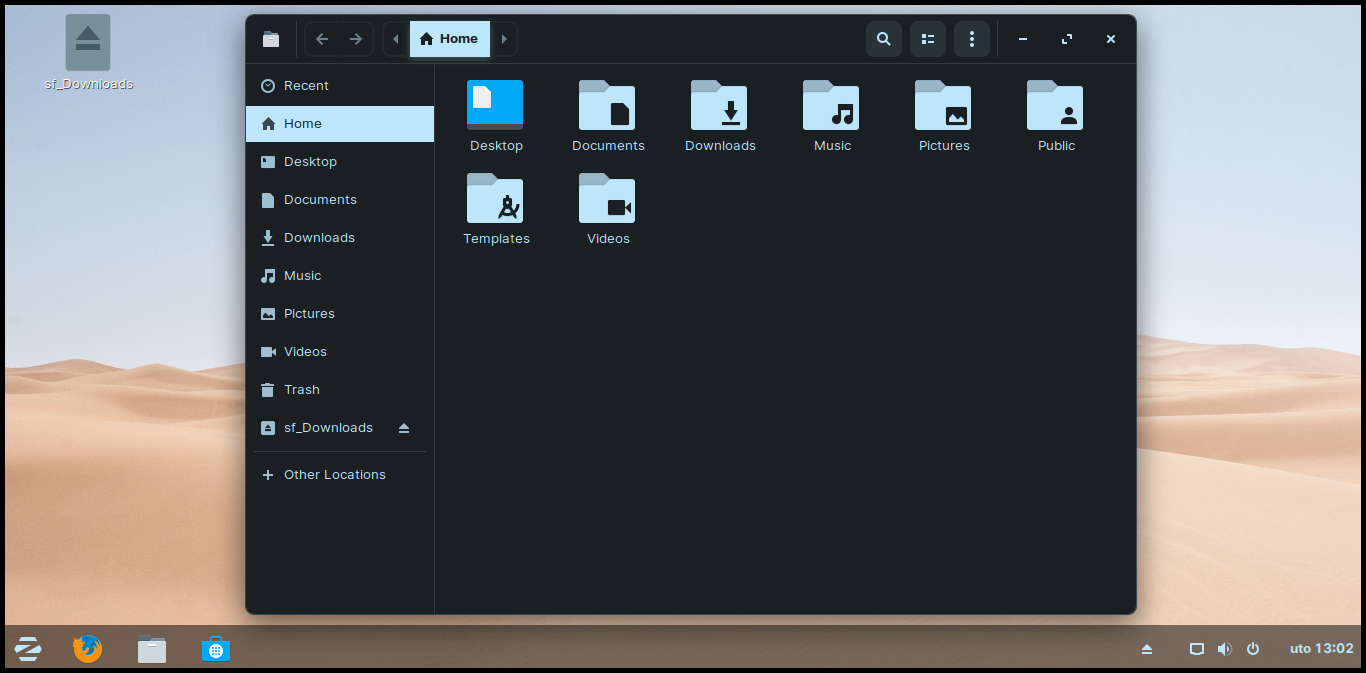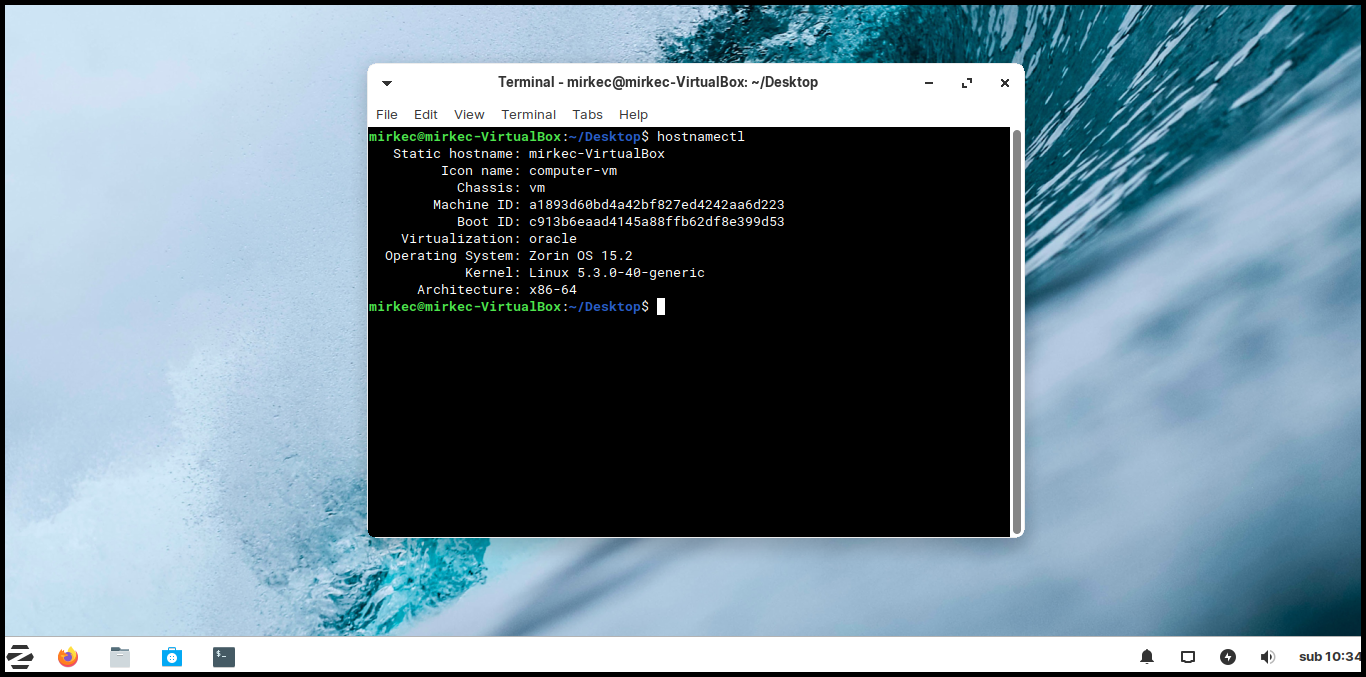 Virus free! No virus signature! 100% clean!
​
Check Sums:
File name: Zorin-OS-15.2-Ultimate-64-bit.iso
Size: 4542935040 bytes (4332 MiB)
Format: Bootable ISO;
CRC32: 6833F39C
CRC64: 539A518E014952A1
SHA256: 537CA322134AC2197044E90363A71347454D120B02F0E91E6EB455E753606062
SHA1: E2E743C7976AD3E84A35E2C3E441430120C2EF92
BLAKE2sp: 59E97C6E59106B59380D3BB5AC6EBC0EB2D547CC97E90212AB32D96432079768
Kind regards,
@Mirkec
in collaboration with TeamOS
ALTERNATIVE:
Zorin OS Ultimate Lite
Last edited:
Created With:

qBittorrent v4.2.1

Comment:

Downloaded From https://www.teamos-hkrg.com/

Peers:

22 Seeders + 0 Leechers = 22 Peers

Info Hash:

ff1d30153f959886f2730fa80dc49c3eb305fe8f

Loading…