Administrator
Windows Modifier
Downloaded

56.1 GB
Uploaded

15.2 TB
Ratio

276.82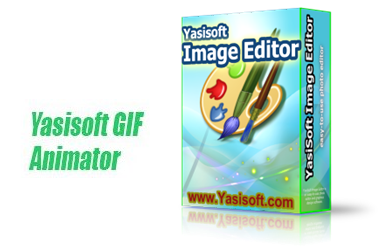 Review
Yasisoft GIF Animator is an easy-to-use and powerful tool for creating animated GIF images. A user can easily create animated banners, buttons, pictures, and even cartoons. With the powerful built-in Image Editor, a user does not need Photoshop, Gimp or any other editor. Some editing tools: Drawing shapes Tools, Transform Tool, Edit Path Tool, Text Tool, Brush Tool, Spray Tool, Image Effects and so on.
The program offers a relatively rich set of features packed in a way that prevents clutter. The GUI is well balanced and carefully displays all of the program's capabilities, and no out-of-the-ordinary tech skills are required to figure it out. To create a GIF, the user should start by adding new frames, which the user can populate with all sorts of content. A user can thus turn to all kinds of pre-defined shapes organize into multiple layers and whose alignment user can change as a user see fit.
All sorts of drawing tools, such as a pen, pencil, color picker, spray, and more can be used as well, with the possibility of combining them with own images, for which a built-in image editor is available to use. The editor lets user stylize, distort, and adjust the picture while also allowing to choose from multiple blur effects. Rotating and cropping the image is possible, as is the case of resizing it so that it fits user GIF frame. Aside from that, users may want to know that tweaking the frame properties is possible. As such, a user can adjust the delay, frame offset, and choose a disposal method that best suits user needs, with previewing option being available so that user can check the results before making them permanent.
Yasisoft GIF Animator is an intuitive piece of software letting the user explore a multitude of ways of creating GIFs. The program enables a user to employ any chromatic, shape, image, and whatnot user may want to recreate striking effects, all in an approachable environment that lets the user preview the outcome.
All tools and effects are easy to understand and to use;
Banner and Button editable templates;
Rich Built-in animation player;
Frame management: Manage multiple frames at once, Move and duplicate frames, Add and remove frames;
Powerful animation wizard;
Powerful built-in Image Editor - User do not need Photoshop, Gimp or any other editor;
Crop, rotate, resize and flip pictures;
Scale and Resize GIF animation;
Many special effects are included for enhancing and perfecting your images. Everything from blurring, sharpening, brightness, contrast, hue, saturation, distortion, noise, and embossing are included. A user can also convert an image to black and white, or sepia-toned;
Insert shapes from the included shapes library. Double click the shape from the list to add it;
Draw basic shapes (such as Lines, Curves, ellipses, rectangles, stars, polygons, and spirals) as well as the ability to transform and manipulate these basic shapes by rotation, stretching and skewing;
Support for many popular file formats: PNG, JPEG, BMP, GIF, TGA, WEBP, TIFF, RAW camera images and many others;
Rich Text Tools: You can add different text to pictures, putting a text on a path, text Multi Shadow and Like the
Graphics tools, the Text tools also support Transparency, Gradients, and Patterns;
The Spray Tool and Brush Tool: The Spray Tool is used to distribute copies of an object (or objects), and a brush is a pixmap or set of pixmaps used for painting;
Edit Path Tools: It is used to select and manipulate nodes to be able to change the shape of curves precisely;
Gradients and Patterns: You can use the variety of Gradients and Patterns that come with the software or alternately, create new ones on your own;
Layers: Using layers, you can construct an image of several conceptual parts, each of which can be manipulated without affecting any other part of the image. Layers are stacked on top of each other. Also, layers can be locked and made invisible to ease editing of objects within other layers of the image;
Full Alpha channel support for working with transparency.
What is new in version 3.0.2.98 (Released on April 07, 2019):
Support non-English Language text (Arabic, Persian,...), and some issues have been fixed.
What is new in version 2.9.0.39 (Released on March 17, 2019):
Added more than 140 SVG patterns to the Sidebar and Increase drawing speed.
System requirements:
OS: Microsoft Windows® 7, Windows® 8, Windows® 8.1, and Windows® 10.
Install notes:
1. Kindly read "Readme.txt" file given in download zip file;
2. Enjoy!
Screenshots: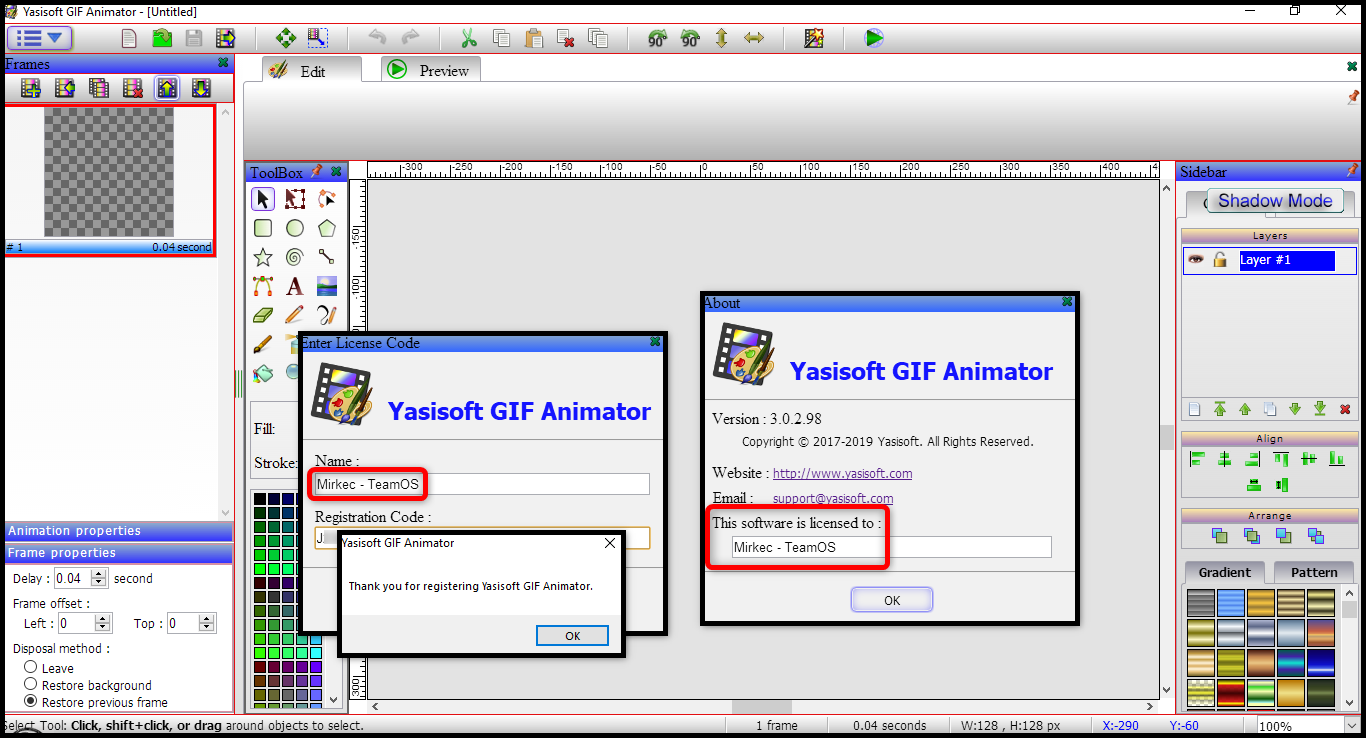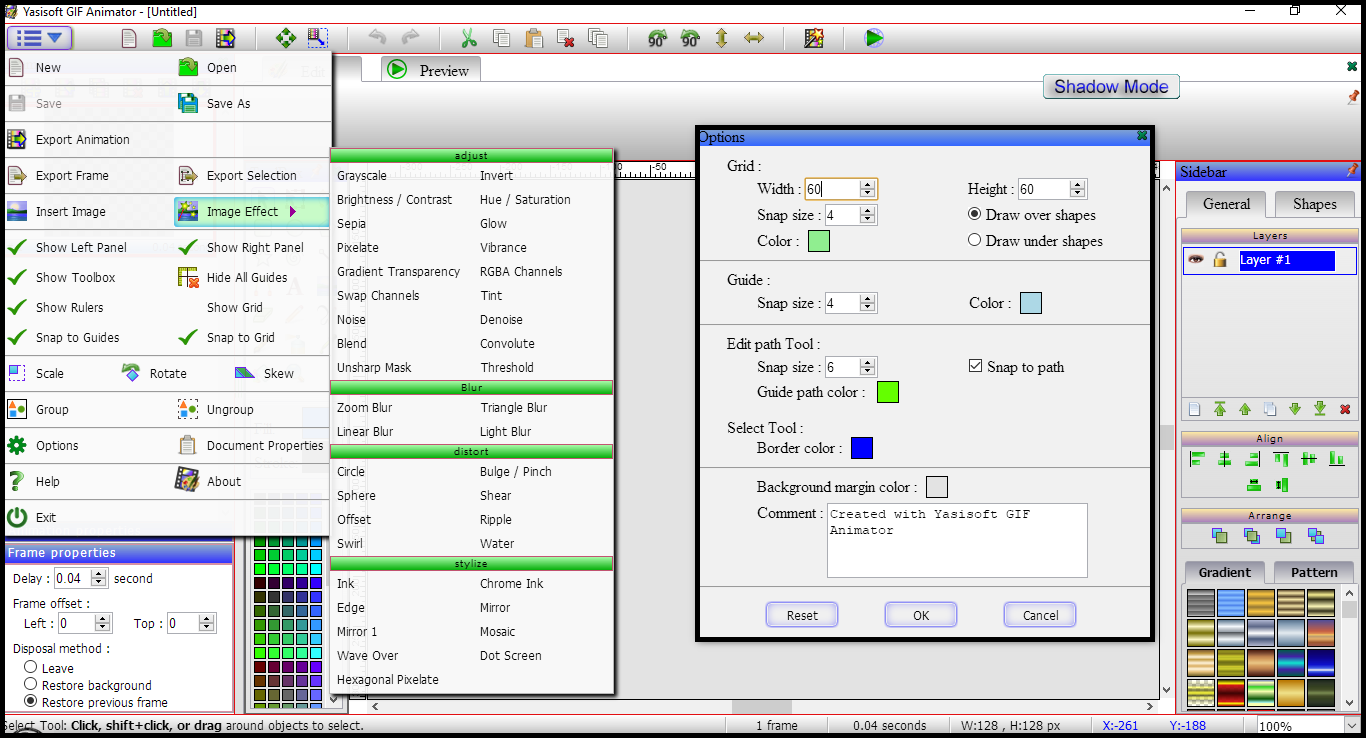 Virus free! 100% clean!
​
Official installer: GIF_Animator_Setup.exe
You must be registered for see links
1/70
MD5: CDFD93727BA5BD54F74BA862A6B6F901
SHA1: E339B272799FB606968DCFF7FE601F26A9246A96
SHA256: 1E8D29D79F621D276C578C8747C95A9D78B647C9263F72821E2CDEEB3BEEC4C7
Portable file: Yasisoft GIF Animator 3.0.2.98 portable.exe
You must be registered for see links
2/69
MD5: 1215D0E9A920FD9F3AB1A98281056A6C
SHA1: E1A4B13543D0164BDB3CFA78D799EF0BBDE424F2
SHA256: 17230663CFB57686BC6A8DED4817AB63FC25CF80B16303C8D1398F1859138E58
Kind regards,
@Mirkec
in collaboration with TeamOS
Download links - version 3.0.2.98 (Size: 79.72 MB):
You must be registered for see links
You must be registered for see links
You must be registered for see links
You must be registered for see links
Last edited: