Less employees more work
Super Moderator
Downloaded

1.6 TB
Uploaded

264.5 TB
Ratio

167.76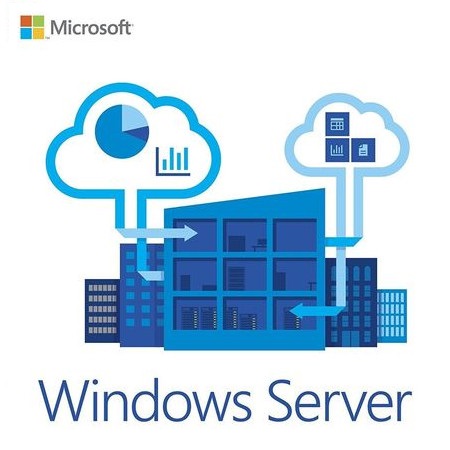 Windows Server 2019 LTSC Version 1809 Build 17763.1282 (Updated June 2020) Original images from Microsoft MSDN [ En]
Program Version: 1809 (build 17763.1282)
Official website: Microsoft
Interface language: English
Treatment: required, but not available
System requirements:​
1.4 GHz 64-bit processor​

RAM: 2 GB​

Free disk space for the system partition: 32 GB​

Gigabit Ethernet Adapter (10/100/1000 Base-T)​

DVD drive (if the operating system will be installed from a DVD)​

Internet access​
Description: The operating systems in the LTSС channel are focused on traditional workloads (file servers, application servers, infrastructure roles, etc.). The current edition for the LTSC channel is Windows Server 2019. LTSC releases are available to all users, regardless of the licensing model used. System installation is possible in kernel mode (Server Core) and in server mode with the capabilities of the desktop (Server with Desktop Experience).
The composition of the editions in the images of the business edition:
​
The English-language image contains:
Windows Server 2019 Standard​

Windows Server 2019 Standard (Desktop Experience)​

Windows Server 2019 Datacenter​

Windows Server 2019 Datacenter (Desktop Experience)​
Checksums:
en_windows_server_2019_updated_june_2020_x64_dvd_7757177c.iso
SHA-1: 3e3bb2f3fc02d4b32d1e29d74c62fd7e1536f63e
SHA-256: 5db996a2cea3ba5d212c0fc765dd13c6992a2e27afcb4e3439983feac314fcec
SHA-512: 8ca5bca2a4627d5a64e187e1845653bfc6fd09da8f23e2ad2828876b389540aa5974f6c410aef759996184f61f3621c9612be0e0343ccd668bd92e680359f65a​
Created With:

ruTorrent (PHP Class - Adrien Gibrat)

Comment:

Downloaded From https://www.teamos-hkrg.com/

Peers:

5 Seeders + 0 Leechers = 5 Peers

Loading…