Keep Downloading & Enjoy Your Stay at TEAM OS!!
VIP
Downloaded

16 GB
Uploaded

39 GB
Ratio

2.45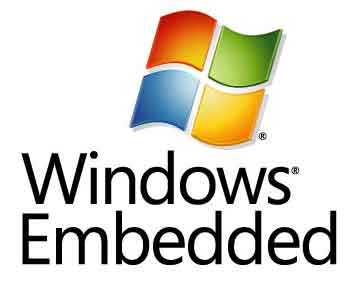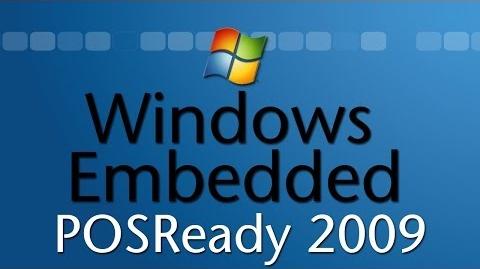 1) en windows embedded posready 2009 Details:
Windows Embedded POSReady 2009 is a flexible operating system designed to seamlessly connect point-of-service solutions with peripherals, servers, and services. POSReady 2009 combines the power and familiarity of Windows XP Professional with a smaller footprint and specific features for point of service (POS) computers. POSReady is a significant update to Windows Embedded for Point of Service that incorporates a new product name, new technologies, and improvements in core functionality. With built-in networking capabilities and standards-based plug-and-play support, Windows Embedded POSReady 2009 makes it easy to connect POS devices to peripherals, servers, and services. Plus you can help reduce costs and security threats by customizing POSReady 2009 to use only the components required for your POS solution. POSReady 2009 can be managed with the same software you use to manage your desktop systems - with all the reliability and ongoing service and system updates you expect from the Windows platform. You will aslo benefit from the dedicated community of industry-leading partners and resources available to support you at every step in the development cycle. EVALUATION KIT FUNCTIONALITY: The Windows Embedded POSReady 2009 evaluation includes the full functionality of the English version. Once you have installed your evaluation version, you will have 120 days to sample the features of POSReady 2009. To continue using the product after 120 days, you must acquire the full product license and product key, rerun setup, and then follow the installation instructions for the full version.
2)en windows embedded compact 7 december 2014 Details:
Microsoft Silverlight-based UI development framework enables device manufacturers to differentiate with attractive, intuitive user interfaces
Reduces the time and cost needed to deliver a rich experience with 3D transformation, pixel shader effects, and multi-touch support
End-to-end development portfolio to help you easily configure, build, and ship new devices
Integrated development emulator eliminates the need to use multiple tools from various sources
Several hundred test components ready to use
More source code access to help you debug, test, and make changes to an operating system image
10-year extended technical support
Worldwide partner base and community collaboration
1)
Name ISO:en_windows_embedded_posready_2009_x86_dvd_283454.iso
Size:3.31 GB (3,559,516,160 bytes)
Language:English
CRC-32: 6fe4b91b
MD4: 6ad0837e002b57a7237b6f6f363e1686
MD5: 1518771d1142cc4f1877dcffa34a2984
SHA-1: 0e9e37f9268bbb7181e0a1ae561c178382cc3014
2)
Name ISO:en_windows_embedded_compact_7_december_2014_x86_x64_dvd_6315546.iso
Size:7.77 GB (8,350,799,872 bytes)
Language:English
CRC-32: ffffffff
MD4: 0e04a8a02ab31460800d382964477534
MD5: 26887721457f0aef2799457e270518ce
SHA-1: ddc64ec987f1ca4cce4feab2144e296a05be5e32
en_windows_embedded_posready_2009_x86_dvd_283454 links:
===========================================
Douploads:
You must be registered for see links
upload4earn:
You must be registered for see links
Uptobox:
You must be registered for see links
fileflares:
You must be registered for see links
en_windows_embedded_compact_7_december_2014_x86_x64_dvd_6315546 links:
===========================================
Douploads:
You must be registered for see links
upload4earn:
You must be registered for see links
Uptobox:
You must be registered for see links
Last edited:
Created With:

uTorrent/2210

Comment:

No Comment For This Torrent

Peers:

2 Seeders + 0 Leechers = 2 Peers

Loading…