Administrator
Windows Modifier
Downloaded

56.1 GB
Uploaded

13.7 TB
Ratio

250.73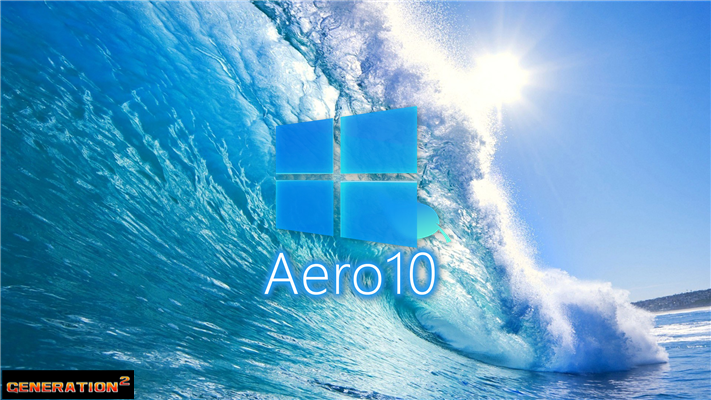 Review
Windows Aero10 is a fully modified aero version of Microsoft's Windows 10. Aero10 is very similar to Aero8, and it has well-integrated aero glass on the window tabs and an aero start menu along with an aero taskbar to complete the look. It is built off Windows 10 Enterprise 2016 LTSB to ensure that everything stays working while keeping the operating system patched.
Windows Aero10 is made by Sam (Red_Eye_Computing) and Harrison (AO554) with some help from Gamerhythm (support exporting the OS) and Da532 (web design). This image is provided with no license key; therefore it is not an illegal source of Windows. All pre-installed software/tweaks belong to the companies/people who made it. We do not own the term "Aero10".
Release information:
Windows 10 LTSB Enterprise;
Program Version: 1607 (OS Build 14393.1480);
Architecture: 64-bit;
Size: 5,11 GB;
Author builds: Generation2 Creation;
Language: English-US;
Treatment needed - Not activated;
Removed nothing.
Content:
Integrated/Pre-installed:
StartIsBack++ version 2.5.2.
Check Sums:
Filen name: Aero10_EN_x64.iso
Size: 5538971648 bytes (5282 MiB)
Format: Bootable ISO
CRC32: 5759F9EF
CRC64: 1A2C088959C1290A
SHA1: BDF00AF9ECF3566E9F4F0B4BB34199E5B5C5B3B1
SHA256: C246E569900B66AFBD7544EAD610A2DA591052C6E3B3CB1B0081728EE725400E
BLAKE2sp: BDBAABAA3736AF31FF71E890E0F8618C8F21246F018DBD02F8BD6FF583490ABF
Screenshots: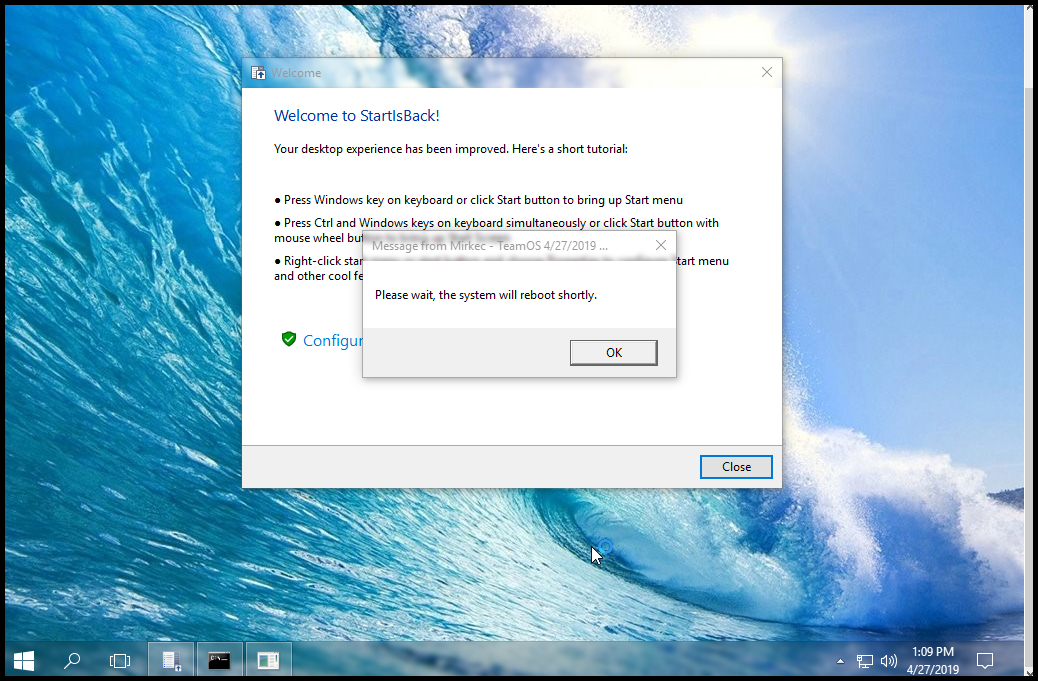 Virus free! No virus signature! 100% clean!
All credits go to @generation2 who made and shared this beautiful build with us!
​
To activate permanently click here:
W10 Digital Activation Program by Ratiborus
!
Kind regards,
@Mirkec
in collaboration with TeamOS
Last edited:
Created With:

qBittorrent v4.1.5

Comment:

No Comment For This Torrent

Peers:

7 Seeders + 0 Leechers = 7 Peers

Loading…