Super Admin
Windows Modifier
Retired Veterans
Downloaded

0 bytes
Uploaded

400 GB
Ratio

-
Windows 7 Sp1 AIO (x86x64) 13in2 en-us Feb2019-=TEAM OS=-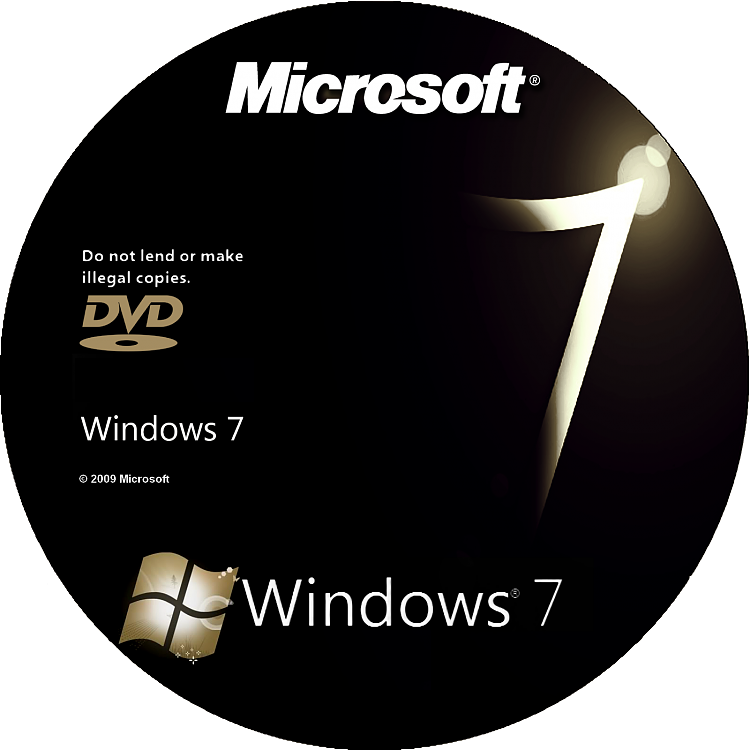 General Info:-
Name :- en_windows_7_aio_sp1_with_updates_x86_feb_2019_dvd
en_windows_7_aio_sp1_with_updates_x64_feb_2019_dvd
Architecture :-x86 & x64
Size:- 3.83gb & 5.44gb
Language :- English
Activation:- No, added activator
Updates:- Included all new updates of February2019
Author :- Team OS
Added/Removed:- Nothing , its a complete iso with all new Updates of February2019
Added Editions :-
Windows 7 Starter x86
Windows 7 Home Basic x86
Windows 7 HOme premium x86
Windwos 7 Professional Retail x86
Windwos 7 Professional Volume x86
Windows 7 Ultimate x86
Windows 7 Enterprises x86
Windows 7 Home Basic x64
Windows 7 Home Premium x64
Windwos 7 Professional Retail x64
Windwos 7 Professional Volume x64
Windows 7 Ultimate x64
Windows 7 Enterprises x64
**************************************************************
* Including Microsoft updates till 12.02.2019 and Internet Explorer 11
* NO tweaks or add-ons.
* NO additional programs and software added.
* NO graphics, scripts and wallpapers added or changed.
* It's the original image from Microsoft except added updates and IE11!
Changes in version 19.2.15
Added KB4483458-x86-x64 (replaces KB4480063-x86-x64)
Added KB4486563-x86-x64 with telemetry shutdown and processor checks (replaces KB4480970-x86-x64 and KB4487345-x86-x64)
Full integration of updates is implemented, OOBE.cmd and SetupComplete.cmd are no longer checked for exit code 3010.
Integrated Updates:-
KB917607 KB982018-v3 KB2479943 KB2491683 KB2506212 KB2506928-v2 KB2533552 KB2545698
KB2547666 KB2552343 KB2560656 KB2563227 KB2564958 KB2574819-v2 KB2579686 KB2592687
KB2604115 KB2620704 KB2621440 KB2631813 KB2640148-v2 KB2654428 KB2660075 KB2667402-v2
KB2670838 KB2685811 KB2685813 KB2690533 KB2698365 KB2705219-v2 KB2716513 KB2719033
KB2719857 KB2726535 KB2727528 KB2729094-v2 KB2732059-v5 KB2732487-v2 KB2736422 KB2742599
KB2750841 KB2761217 KB2763523 KB2770660 KB2773072 KB2786081 KB2799926 KB2800095-v2
KB2807986 KB2808679 KB2813347 KB2813430 KB2818604 KB2820331 KB2830477 KB2834140-v2
KB2840631 KB2843630-v3 KB2847927 KB2852386 KB2853952 KB2857650 KB2861698 KB2862152
KB2862330-v2 KB2862335 KB2864202 KB2868038 KB2871997-v2 KB2882822 KB2884256 KB2891804
KB2893294 KB2893519 KB2894844 KB2900986 KB2908783 KB2911501 KB2912390 KB2918077
KB2919469 KB2923545 KB2931356 KB2937610 KB2943357 KB2966583 KB2968294 KB2970228
KB2972100 KB2972211 KB2973201 KB2977292 KB2978120 KB2978742 KB2984972 KB2985461
KB2991963 KB2992611 KB3000483 KB3004375-v3 KB3006121 KB3006137 KB3010788 KB3011780
KB3013531-v2 KB3020370 KB3020388 KB3020393 KB3021674 KB3022777 KB3023215 KB3030377
KB3035126 KB3037574 KB3045685 KB3046017 KB3046269 KB3054476 KB3055642 KB3059317
KB3060716 KB3061518 KB3064209 KB3067903 KB3071756 KB3072305 KB3074543 KB3075226
KB3078667 KB3086255 KB3093513 KB3097989 KB3102429-v2 KB3107998 KB3108371 KB3108664
KB3109103 KB3109560 KB3110329 KB3126587 KB3127220 KB3137061 KB3138378 KB3138612
KB3138910 KB3139398 KB3139914 KB3140245 KB3147071 KB3150220 KB3156016 KB3159398
KB3161102 KB3161949 KB3177467-v2 KB3179573 KB3184143 KB4019990 KB4040966 KB4054998
KB4483458 UpdRoots Internet Explorer 11 IE-Hyphenation-en IE-Spelling-en KB3042058 KB4486563
Check Sums:-
Name: en_windows_7_aio_sp1_with_updates_x64_feb_2019_dvd.iso
Date: 16-02-2019
Size: 5.44 GB (1,548,572,672 bytes)
--------
SHA-1: 94951e88213742c9e9c76f2e2ed26dd188fb34bb
MD5: 2f7bf1e3a096751386e1754326747867
CRC32: e31b566c
Name: en_windows_7_aio_sp1_with_updates_x86_feb_2019_dvd.iso
Date: 16-02-2019
Size: 3.83 GB (4,115,726,336 bytes)
--------
SHA-1: ca802a4beeaaf44abca1eeed8f94aa28078c9030
MD5: e7a4b43053fbc3adac798e196a8feb65
CRC32: 5b61d0b4
Screen Shots:-
You must be registered for see links
You must be registered for see links
You must be registered for see links
You must be registered for see links
You must be registered for see links
You must be registered for see links
You must be registered for see links
You must be registered for see links
You must be registered for see links
You must be registered for see links
DOwnload links
Single links
x64
You must be registered for see links
or
You must be registered for see links
or
You must be registered for see links
x86
You must be registered for see links
or
You must be registered for see links
or
You must be registered for see links
Last edited:
Created With:

uTorrent/2210

Comment:

No Comment For This Torrent

Peers:

5 Seeders + 1 Leechers = 6 Peers

Loading…