Downloaded

117.6 MB
Uploaded

1 TB
Ratio

9352.65
Seedbonus

0
Windows 7 Sp1 AIO (x86x64) 11in2 es-es Dec2018-=TEAM OS=-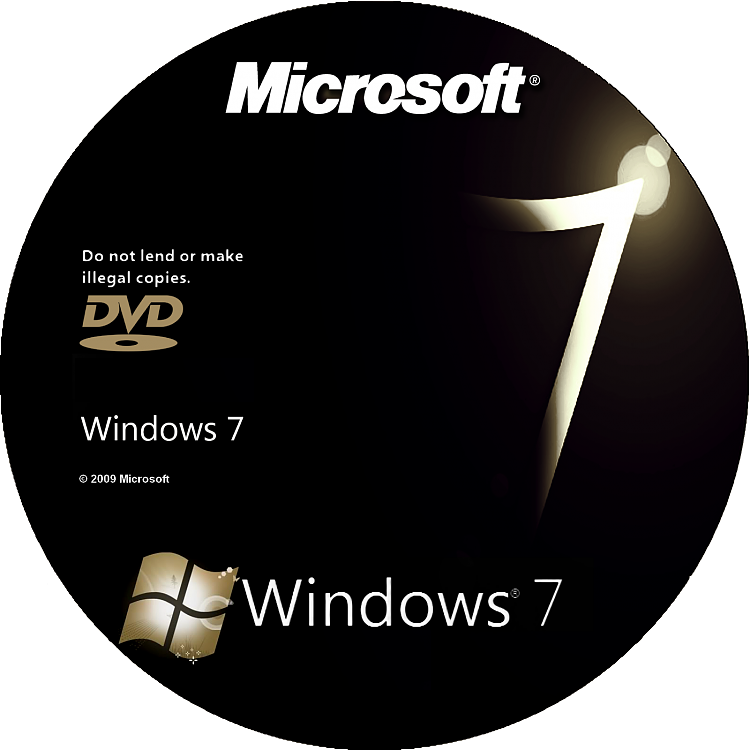 General Info:-
Name :- Windows 7 Sp1 AIO 11in2
Architecture :-x86x64
Size:- 4.86gb and 3.40gb
Language :- Spanish
Activation:- No, added activator
Updates:- Included all new updates of December2018
Author :- Team OS
Added/Removed:- Nothing , its a complete iso with all new Updates of December2018
Added Editions :-
Windows 7 Starter x86
Windows 7 Home Basic x86
Windows 7 HOme premium x86
Windwos 7 Professional x86
Windows 7 Ultimate x86
Windows 7 Enterprises x86
Windows 7 Home Basic x64
Windows 7 Home Premium x64
Windows 7 Professional x64
Windows 7 Ultimate x64
Windows 7 Enterprises x64
**************************************************************
* Including Microsoft updates till 11.12.2018 and Internet Explorer 11
* NO tweaks or add-ons.
* NO additional programs and software added.
* NO graphics, scripts and wallpapers added or changed.
* It's the original image from Microsoft except added updates and IE11!
Changes in version 12/18/15
Added KB4470641-x86-x64 (replaces KB4457044-x86-x64 and KB4459934-x86-x64)
Added KB4471318-x86-x64 with telemetry shutdown and processor checks (replaces KB4467107-x86-x64)
Added full support for audit mode.
Added waiting for the completion of the OOBE.cmd and SetupComplete.cmd scripts.
When using exit code 3010 in scripts, the computer will restart.
Integration is possible only in an image without cumulative updates.
Integrated Updates:-
KB917607 ,KB982018-v3 ,KB2479943 ,KB2491683 ,KB2506014 ,KB2506212 ,KB2506928-v2 ,KB2533552 ,
KB2545698 ,KB2547666 ,KB2552343 ,KB2560656 ,KB2563227 ,KB2564958 ,KB2574819-v2 ,KB2579686 ,
KB2592687 ,KB2603229 ,KB2604115 ,KB2620704 ,KB2621440 ,KB2631813 ,KB2640148-v2 ,KB2647753-v4 ,
KB2654428 ,KB2660075 ,KB2667402-v2 ,KB2670838 ,KB2685811 ,KB2685813 ,KB2690533 ,KB2698365 ,
KB2705219-v2 ,KB2716513 ,KB2719033 ,KB2719857 ,KB2726535 ,KB2727528 ,KB2729094-v2 ,KB2732059-v5 ,
KB2732487-v2 ,KB2736422 ,KB2742599 ,KB2750841 ,KB2761217 ,KB2763523 ,KB2770660 ,B2773072 ,
KB2786081 ,KB2791765 ,KB2799926 ,KB2800095-v2 ,KB2807986 ,KB2808679 ,KB2813347 ,KB2813430 ,
KB2818604 ,KB2830477 ,KB2834140-v2 ,KB2840631 ,KB2843630-v3 ,KB2847927 ,KB2852386 ,KB2853952 ,
KB2857650 ,KB2861698 ,KB2862330-v2 ,KB2862335 ,KB2864202 ,KB2868038 ,KB2871997-v2 ,KB2882822 ,
KB2884256 ,KB2891804 ,KB2893294 ,KB2893519 ,KB2894844 ,KB2900986 ,KB2908783 ,KB2911501 ,
KB2912390 ,KB2918077 ,KB2919469 ,KB2920188-v7 ,KB2923545 ,KB2931356 ,KB2937610 ,KB2943357 ,
KB2966583 ,KB2968294 ,KB2970228 ,KB2972100 ,KB2972211 ,KB2973201 ,KB2977292 ,KB2978120 ,
KB2978742 ,KB2984972 ,KB2985461 ,KB2991963 ,KB2992611 ,KB3000483 ,KB3004375-v3 ,KB3006121 ,
KB3006137 ,KB3010788 ,KB3011780 ,KB3013531-v2 ,KB3020370 ,KB3020388 ,KB3020393 ,KB3021674 ,
KB3023215 ,KB3030377 ,KB3035126 ,KB3037574 ,KB3042058 ,KB3045685 ,KB3046017 ,KB3046269 ,
KB3054476 ,KB3055642 ,KB3059317 ,KB3060716 ,KB3064209 ,KB3067903 ,KB3071756 ,KB3072305 ,
KB3074543 ,KB3075226 ,KB3078667 ,KB3086255 ,KB3093513 ,KB3097989 ,KB3102429-v2 ,KB3107998 ,KB3108371 ,
KB3108664 ,KB3109103 ,KB3109560 ,KB3110329 ,KB3126587 ,KB3127220 ,KB3137061 ,KB3138378 ,
KB3138612 ,KB3138910 ,KB3139398 ,KB3139914 ,KB3140245 ,KB3147071 ,KB3150220 ,KB3156016 ,
KB3159398 ,KB3161102 ,KB3161949 ,KB3177467-v2 ,KB3179573 ,KB3184143 ,KB4019990 ,KB4040966 ,KB4040980 ,
KB4054998 ,KB4470641 ,Internet Explorer 11 ,UpdRoots ,IE-Hyphenation ,IE-Spelling ,KB4471318 ,
Note:-
1. Dotnet 4.7.2 and DirectX is pre-installed
Check Sums:-
Name: es_windows_7_sp1_aio_with_updates_x64_dec_2018_dvd.iso
Date: 28-12-2018
Size: 4.86 GB (924,950,528 bytes)
--------
SHA-1: 5b44b45c3b9f3ff4fe4a368aeb130ac7b0a471e6
MD5: bc5dd9f95629d75eafbe074bd685a86a
CRC32: 740d6727
Name: es_windows_7_sp1_aio_with_updates_x86_dec_2018_dvd.iso
Date: 28-12-2018
Size: 3.40 GB (3,651,778,560 bytes)
--------
SHA-1: 439905ddfde6dc40f8a3cb0eea0dd6abf9af61c5
MD5: a0950b6301a22f49daa3224d2fc5d510
CRC32: 1b03fed2
Screen Shots:-
You must be registered for see links
You must be registered for see links
You must be registered for see links
You must be registered for see links
You must be registered for see links
You must be registered for see links
You must be registered for see links
You must be registered for see links
You must be registered for see links
You must be registered for see links
Download links
Single links
x64
You must be registered for see links
or
You must be registered for see links
or
You must be registered for see links
x86
You must be registered for see links
or
You must be registered for see links
or
You must be registered for see links
1gb links
x64
You must be registered for see links
You must be registered for see links
You must be registered for see links
You must be registered for see links
You must be registered for see links
or
You must be registered for see links
You must be registered for see links
You must be registered for see links
You must be registered for see links
You must be registered for see links
or
You must be registered for see links
You must be registered for see links
You must be registered for see links
You must be registered for see links
You must be registered for see links
x86
You must be registered for see links
You must be registered for see links
You must be registered for see links
You must be registered for see links
or
You must be registered for see links
You must be registered for see links
You must be registered for see links
You must be registered for see links
or
You must be registered for see links
You must be registered for see links
You must be registered for see links
You must be registered for see links
Last edited:
Created With:

uTorrent/2210

Comment:

No Comment For This Torrent

Peers:

0 Seeders + 1 Leechers = 1 Peers

Info Hash:

5d974487ee45f3cd96d180067cf08837cefe1338

Loading…