Super Moderator
Windows Modifier
Downloaded

53.1 GB
Uploaded

9.8 TB
Ratio

189.08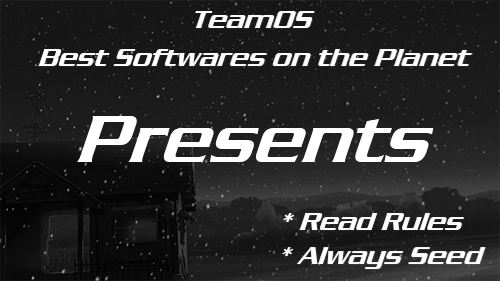 Windows 10 Pro x64 2004 Clowned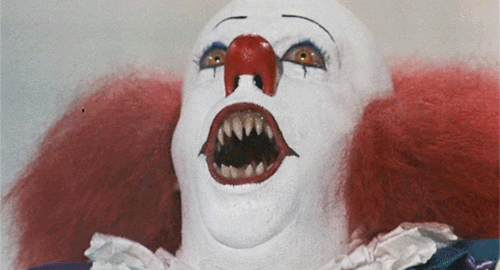 NOTE:
Activation works on install and activator
included on desktop just in case it doesnt.

NOTE:
Some apps may reset due to programs installed during build.
Just click the notification icon and delete the notifications and
the annoying popups will stop and life will be great again and you
will win gold in the olympics, own a gold mine, pick the winning
horse every race, and have super powers like the hero of your choice.

NOTE:
To use windowsblinds, just go to the program in the start menu
under Stardock, Windowblinds, and click the icon and choose skin.

NOTE:
Start10 may or may not include a variety of programs in the start
menu. Just right click and remove unwanted programs from the listing.

About
Windows 10 Pro x64 2004 19041.264
Updated thru May 28, 2020
Language: English
Size:
4.25gb
System requirements
Processor: 1 gigahertz (GHz) or more.
Disk Space: 20gb for default install
Graphics adapter: Microsoft DirectX 9 or later graphics device.

Removed
Nothing

Disabled
Nothing

Added
7-Zip
DX9 updates
10 Clown Wallpapers (included on desktop)
Start 10
Windowblinds
5 Windowblind Skins
Rounder Icon Pack
MS Visual Basic AIO
Right Click Enhancer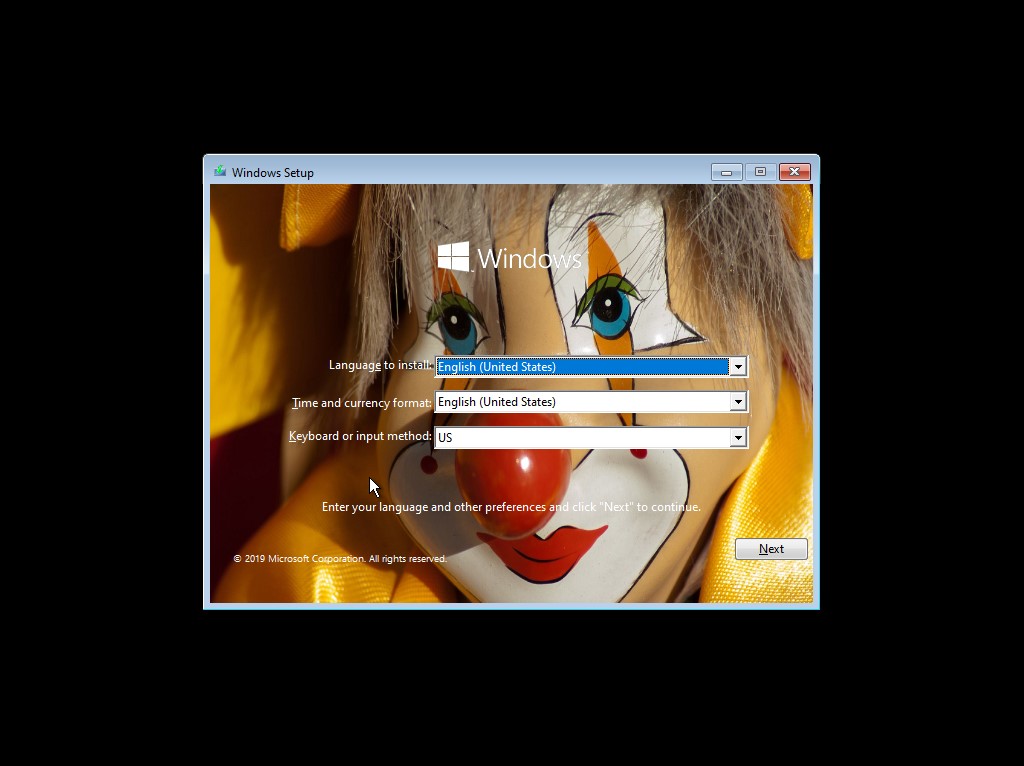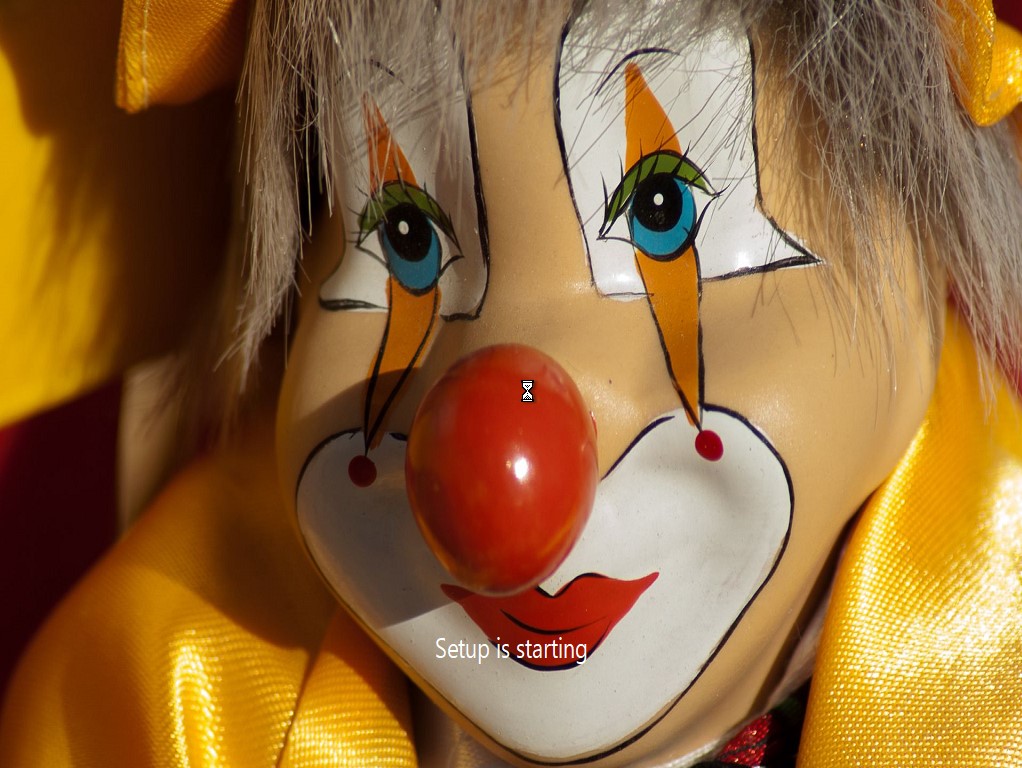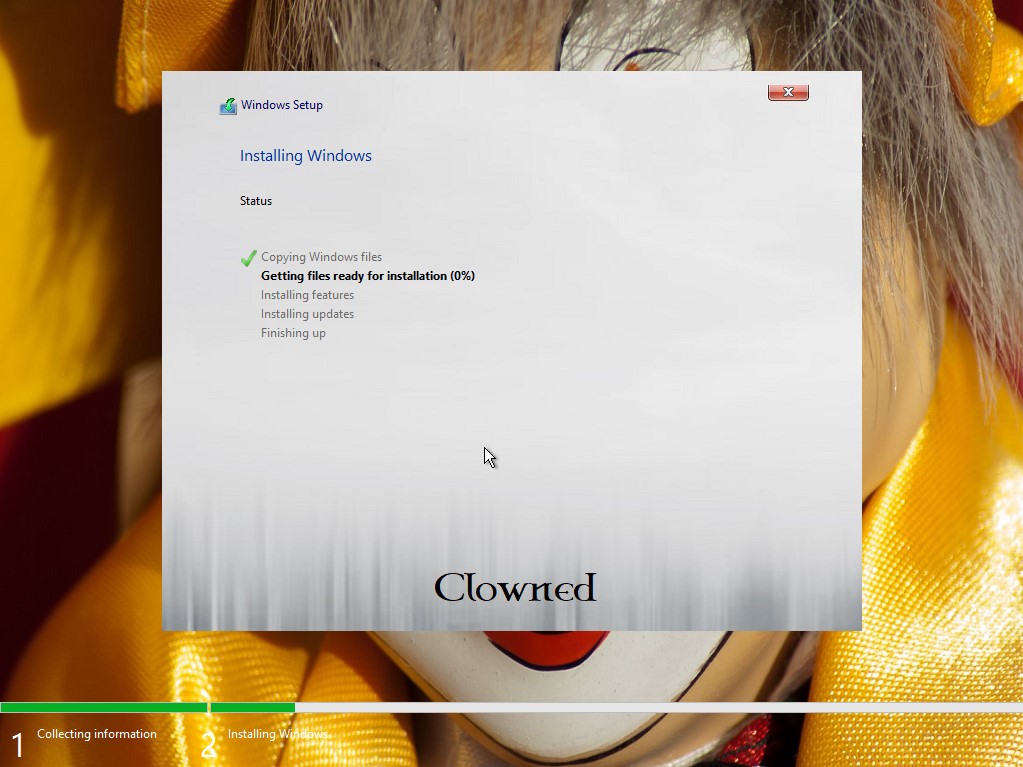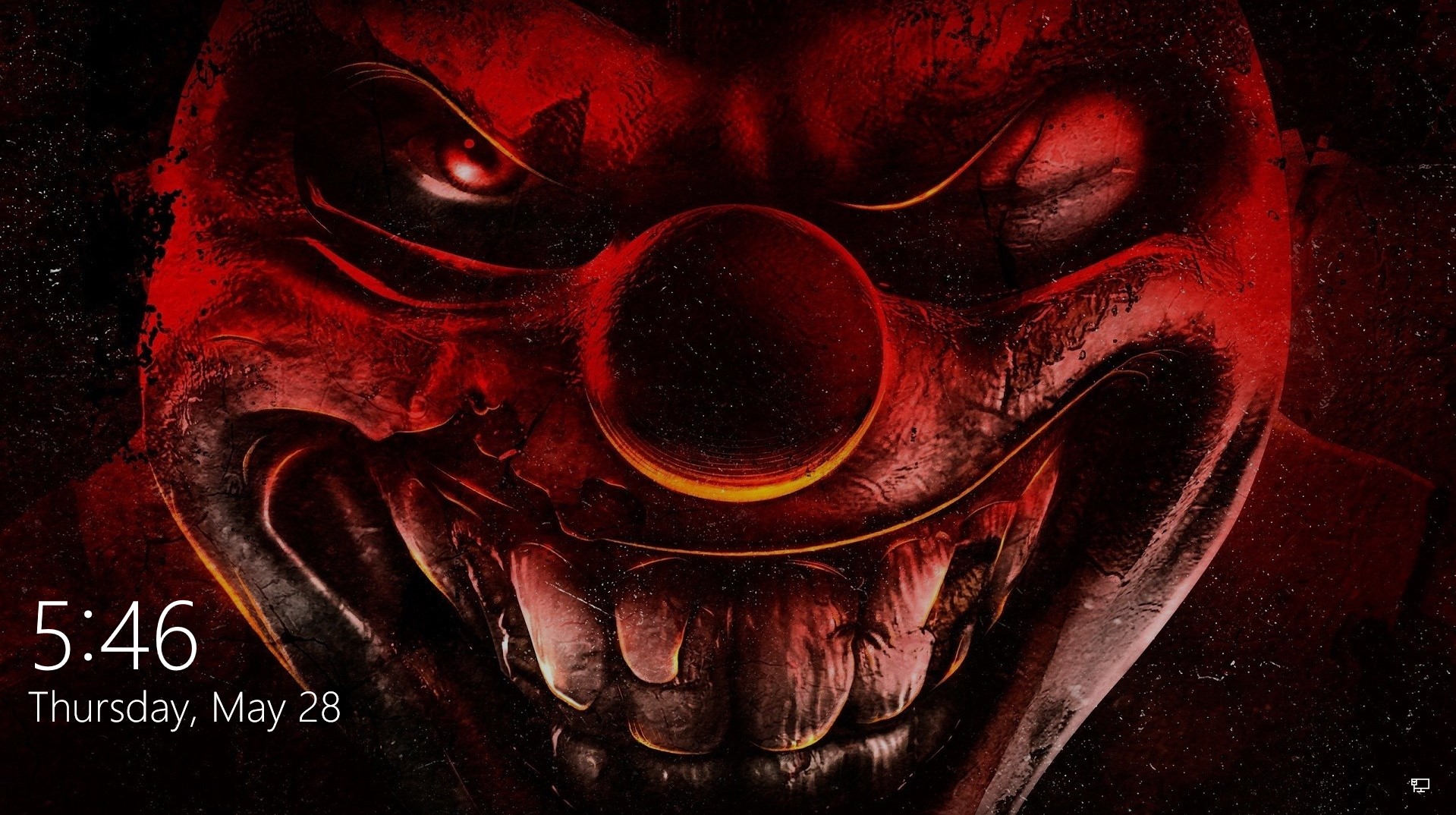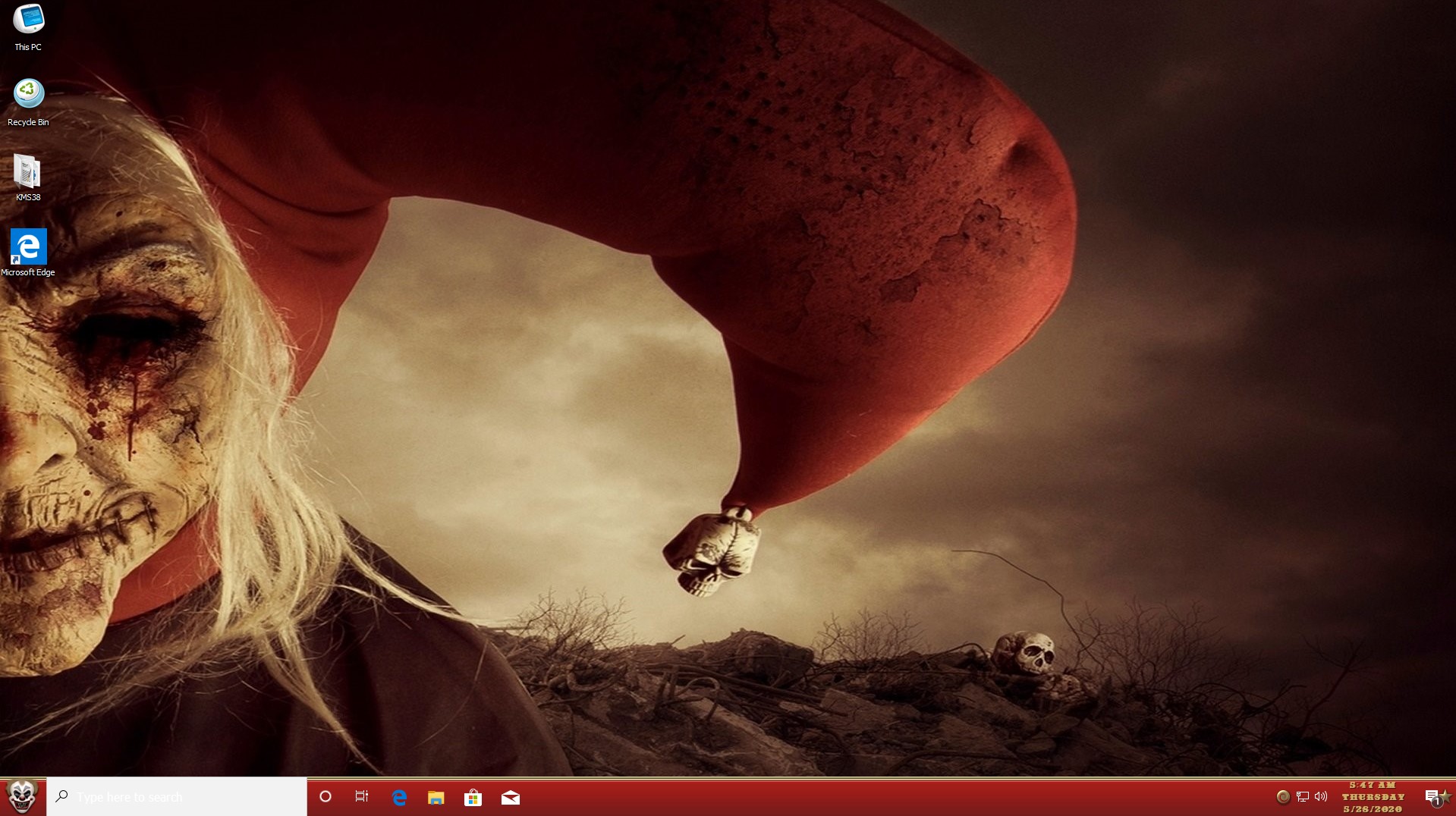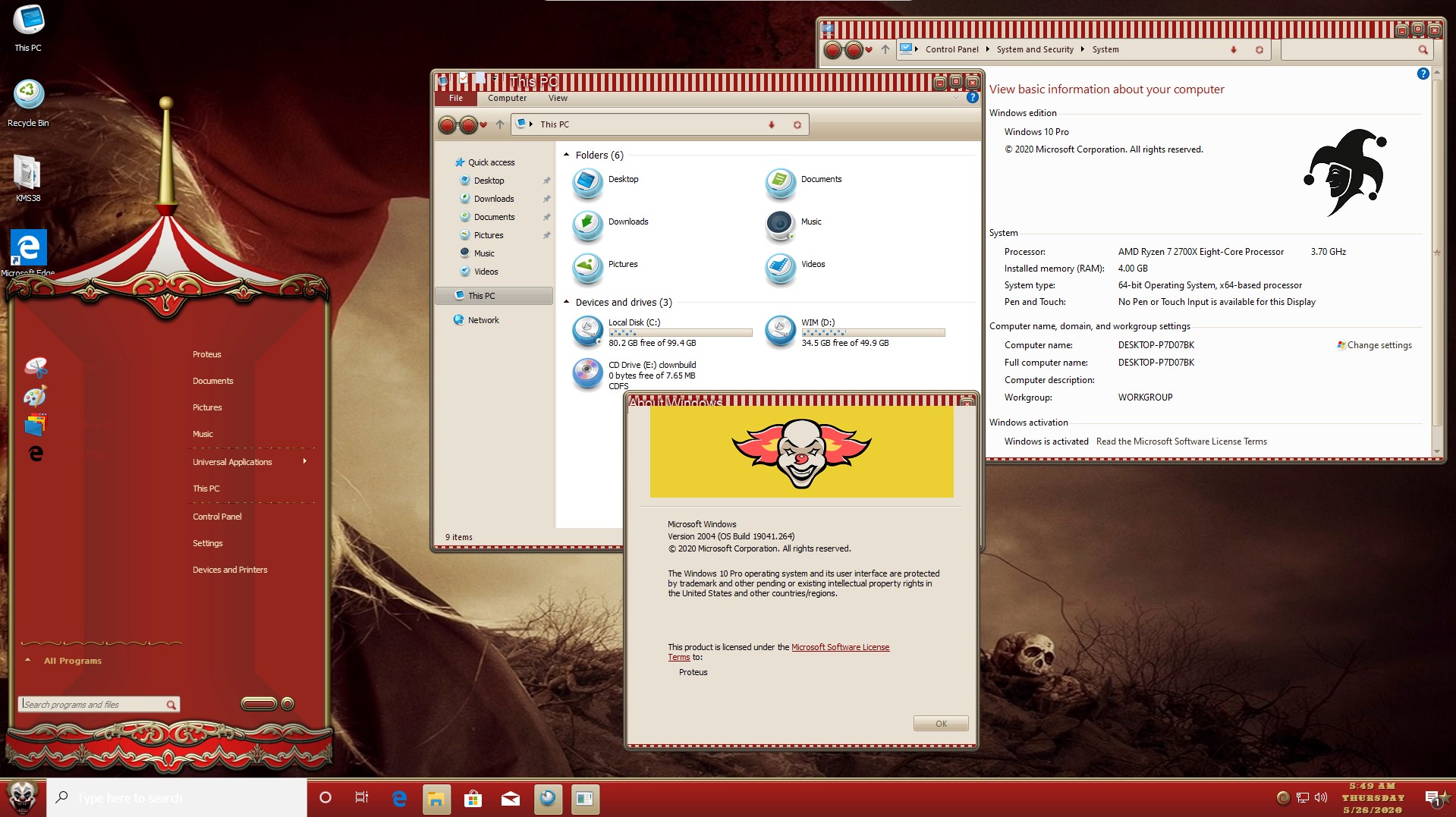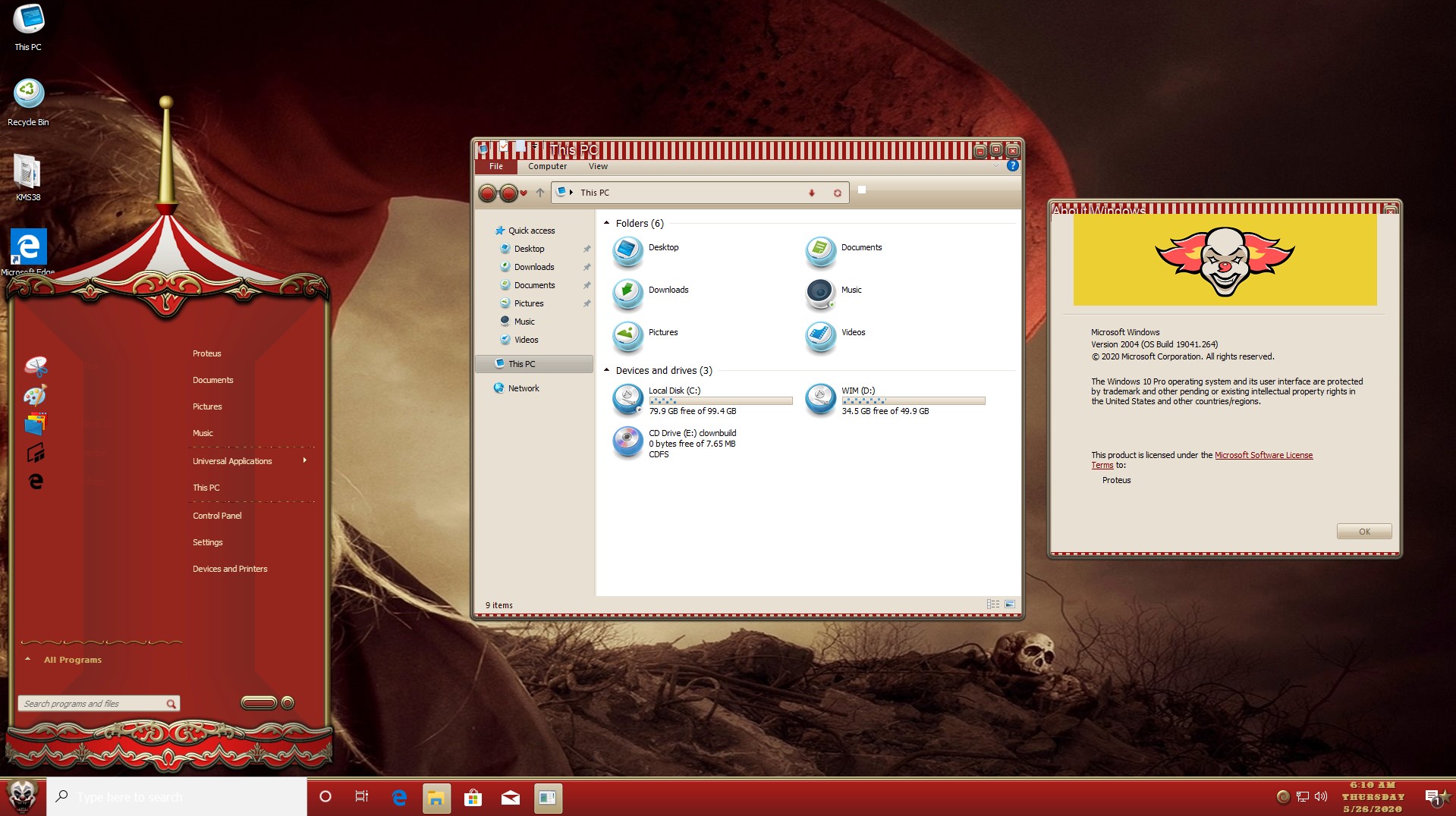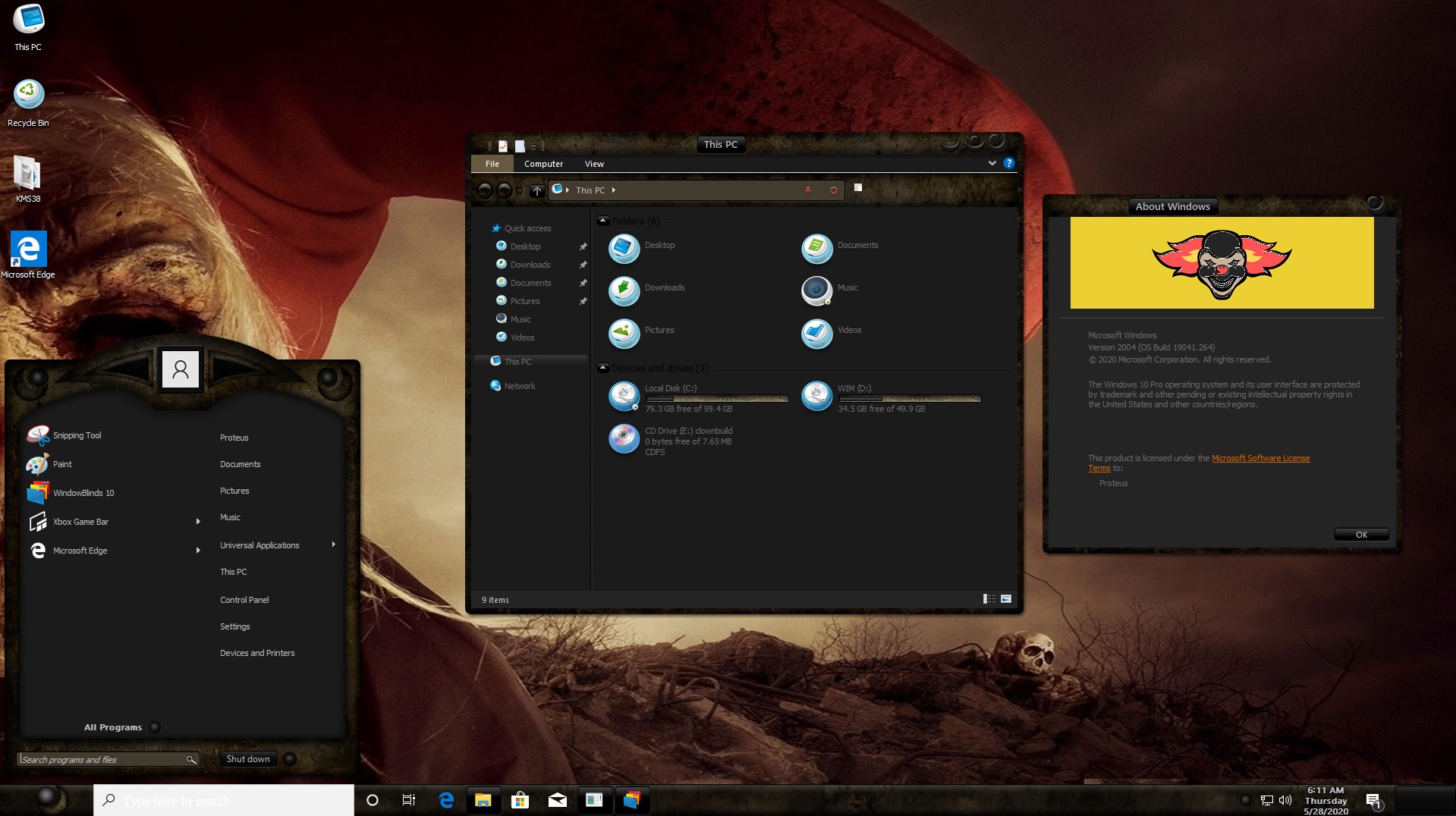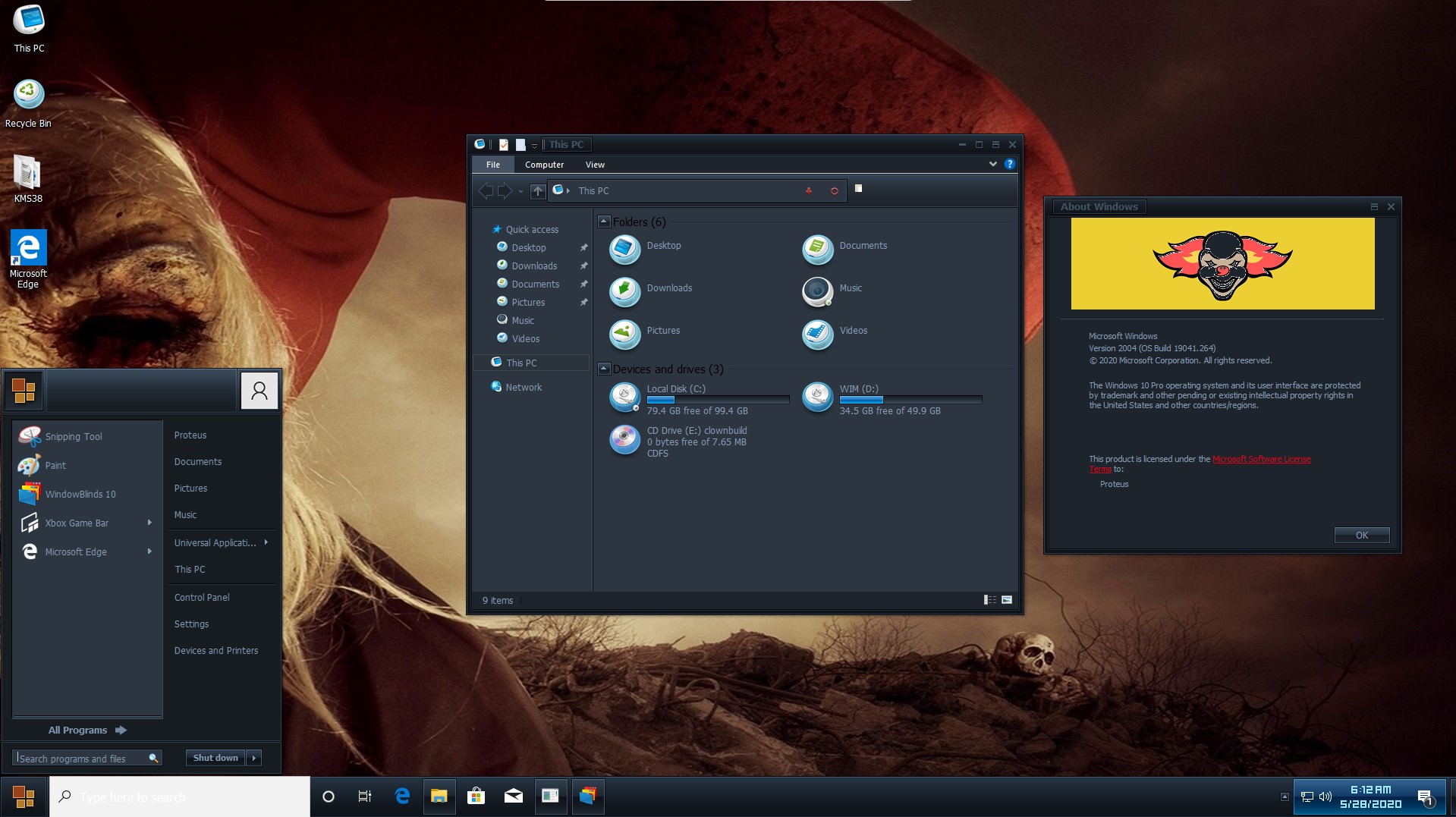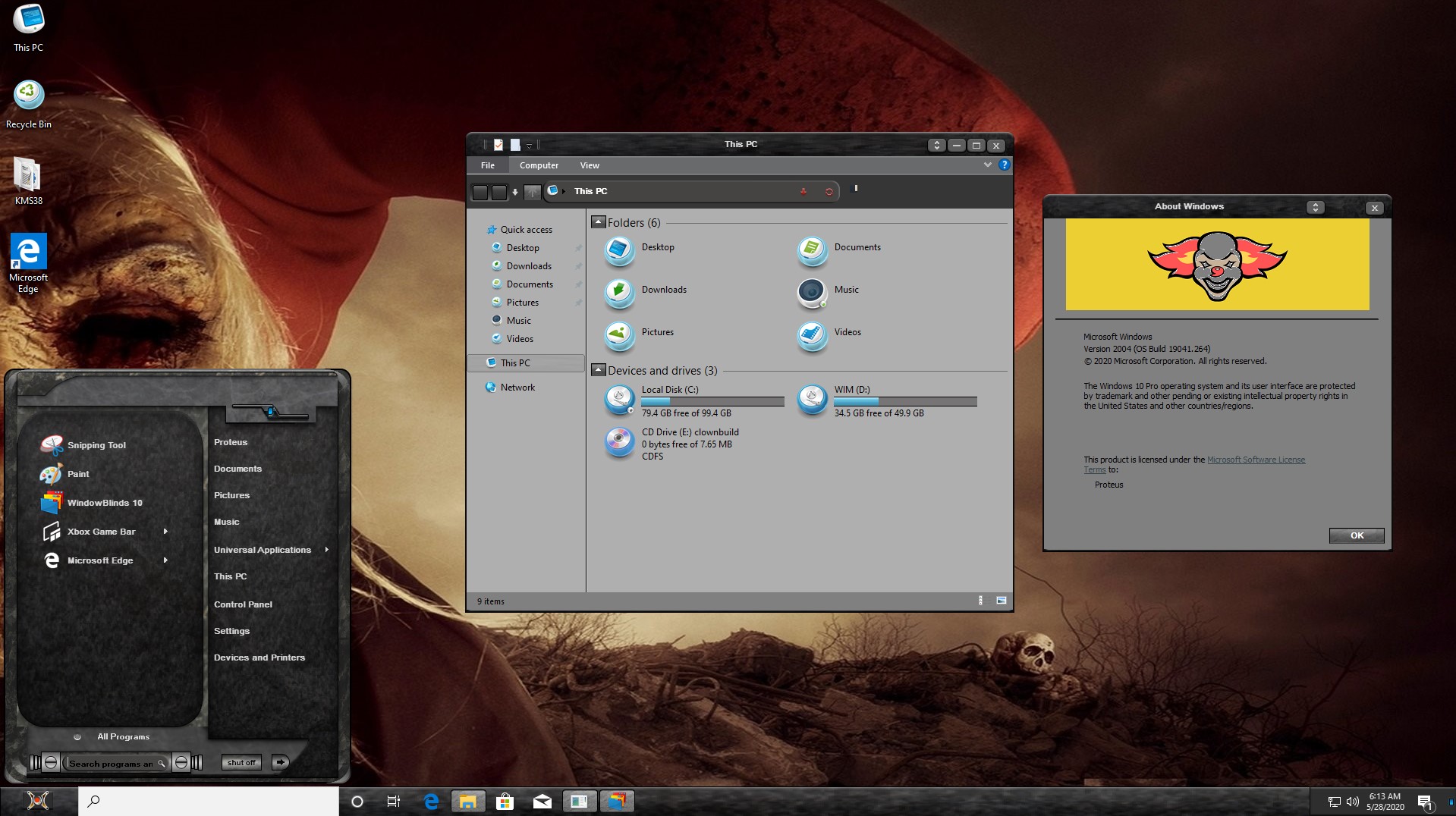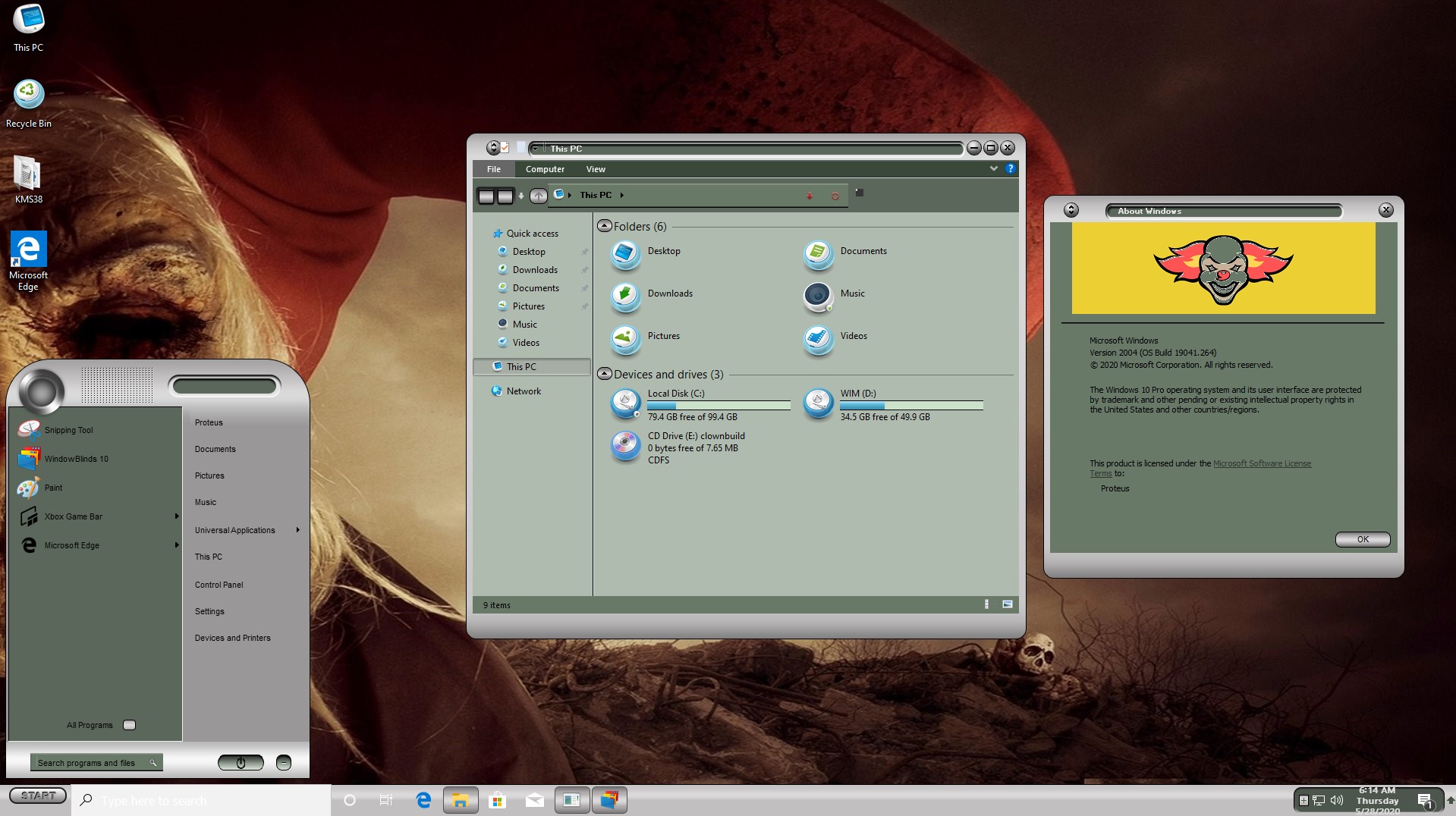 Not Needed

Burn ISO to Flashdrive then boot to said device.



Click on torrent (
below
) and download. Remember to
SEED
!


Created With:

uTorrent/2210

Comment:

Downloaded From https://www.teamos-hkrg.com/

Peers:

31 Seeders + 0 Leechers = 31 Peers

Loading…