Si non confectus, non reficiat
VIP
Power User
Downloaded

207.5 GB
Uploaded

24.2 TB
Ratio

119.45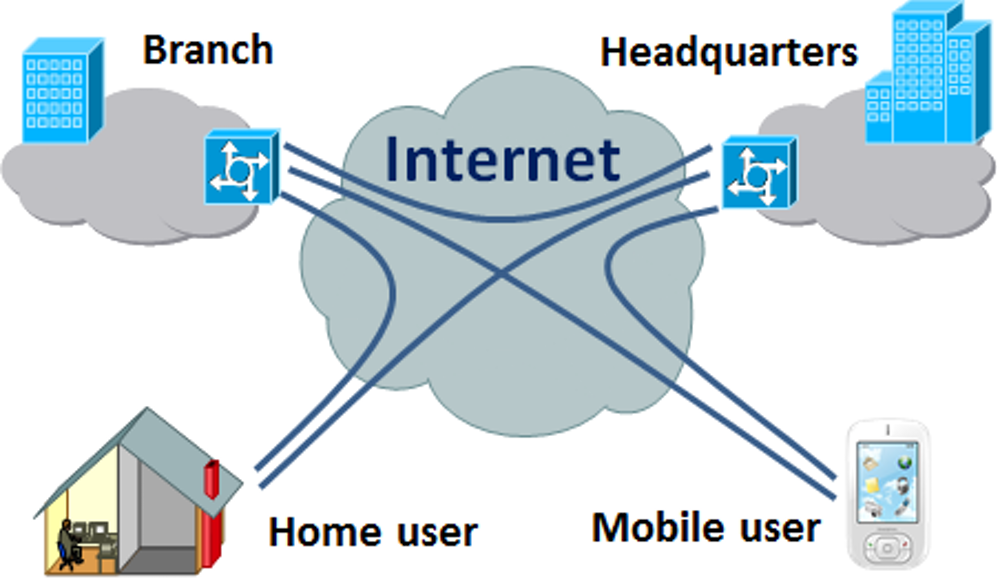 What is a Virtual Private Network - How VPN works and why VPN is not all you need for privacy
by "The Hated One"
What is a Virtual Private Network? And why using a VPN is not enough to protect your online privacy?
VPN is a private network that makes "virtual" connections routed through a public network, which could easily be and in most cases even was the Internet. How does a VPN work? Basically what a VPN does is that it takes packets of data that would normally run through an insecure network, like Internet, encapsulates them in an entirely new packet, and puts its own VPN header on top of it, masking the original source of information. This process is called tunneling and it is how VPNs mask your IP address. This is why you can trick websites to having a different IP and bypass geolocation censorship. But this is not what guarantees the confidentiality of your data. For that you need encryption. VPNs achieve that by encrypting the traffic between a client and the VPN server. This means that a company VPN client can encrypt data coming from their employee's laptop working out in the field and connected to local wifi. Encryption doesn't necessarily mean privacy. The reason why VPNs work to protect corporate privacy but fail at guarding consumer privacy is the fundamental design of VPN technology. VPN server is always going to know some personally identifiable information about you. Whether it's your real IP address, the information you submitted upon account creation, and information taken from your payment method. The process of collecting this information is called logging, and there is not much you can do to verify what a VPN company really does with user logs.
​
FILE DESCRIPTION :
MP4 Video
60 MB

MEDIAFIRE
You must be registered for see links
ANONFILE
You must be registered for see links
ZIPPYSHARE
You must be registered for see links
​
RELATED:
How to be anonymous on the web - Tor, Dark net, Whonix, Tails, Linux by "The Hated One" Why should you become anonymous? And how can you even be anonymous on the web? Watch to learn how to use essential anonymity tools to become anonymous on the web. In this video anonymity tutorial, you...
​
Last edited: