Respect to be respected
Verified Member
Member
Downloaded

1.3 GB
Uploaded

148 GB
Ratio

110.61
Seedbonus

78,416
Upload Count

154

(154)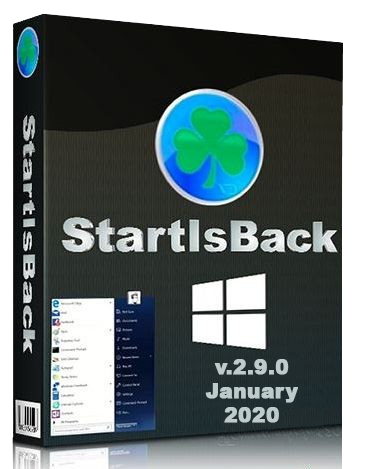 StartIsBack++ 2020 v2.9.0 Final - Pre-activated
|
1.66 MB

StartIsBack ++ 2.9.0
Full for Windows 10 is a powerful complete, economical, fair, stable and secure program ready for download in its latest 2020 version with which you can boot your system and desktop and Your original Windows Start Menu as it was in the Microsoft Windows 7 full-featured operating system. StartIsBack ++ 2.9.0 crack will give you, The desktop and modern interfaces are clearly separated; Make the home screen completely tidy; Totally native, Fully customized and configured; easy to use and much more.
What is new in version 2.9.0:
•
The list of custom folders lost after the 1903 update was corrected.
•
Troubleshoot light and dark mode
•
Reboot now honors «Use login information to reopen applications after restart» option
•
Fix 'Display start screen shortcut' not working on 1809
•
Fix Custom folders list lost after 1903 upgrade
•
Support for Windows 10 Version 1809:
•
Dark mode for Plain8 style
•
Dark mode for configuration application
•
Dark mode for the Windows Run dialog
•
Dark mode for information on Windows desktop tools
•
Improved right side of start menu.
•
Thumbnails for custom folders are displayed
•
Custom file folders can be renamed in place
•
You can select custom folder glyphs
•
Configuration pages can be set to the right side
•
Glyph is shown on the off button
•
Developer enhancements for modern applications:
•
Open folder for the modern application from the extended context menu
•
Copy AppID for modern applications from the extended context menu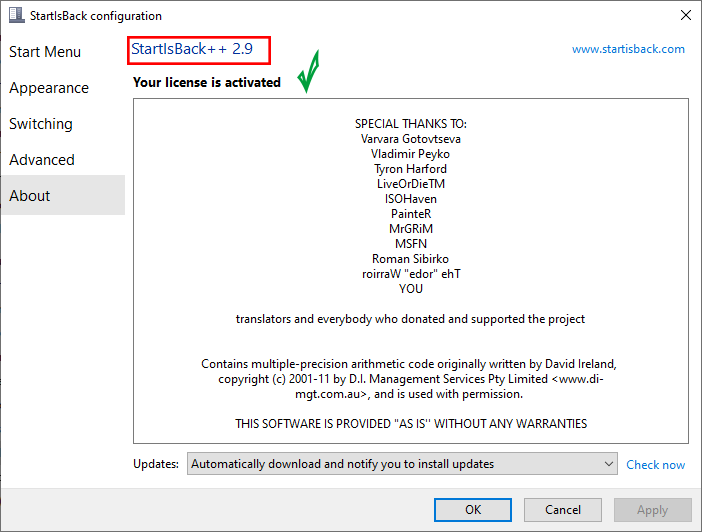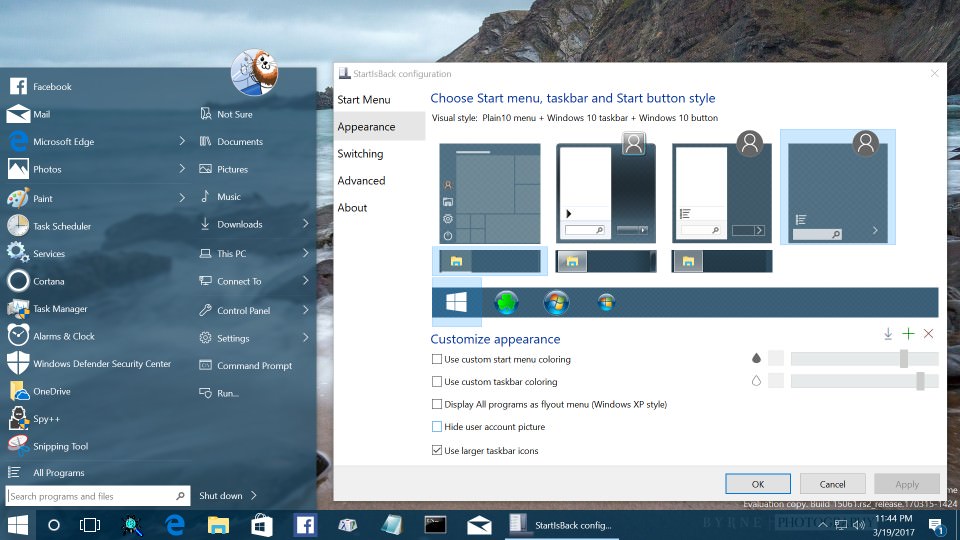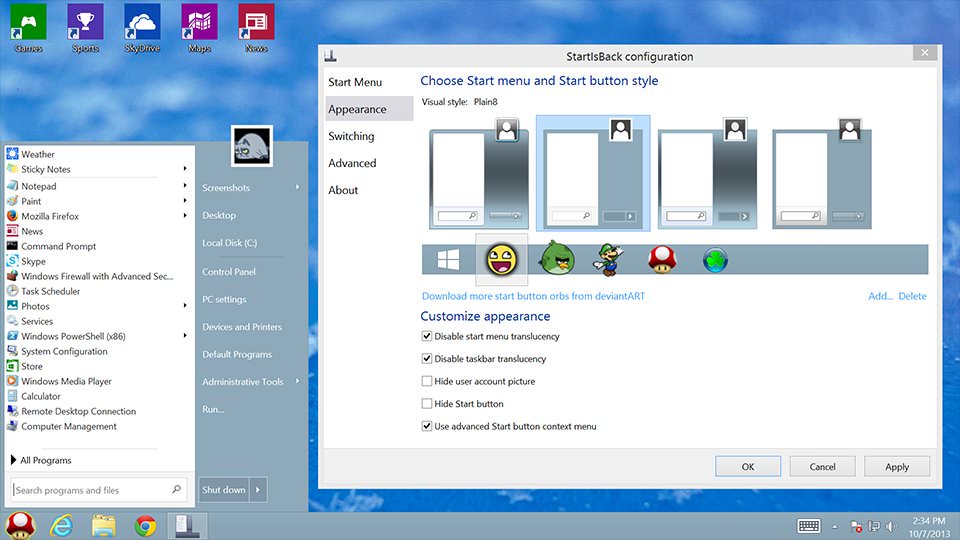 Windows 10

Run & enjoy!
You can install it without removing other old versions.

Scanned with Avast Premium Security 2019 - 100% virus or malware free

You must be registered for see links