Administrator
Windows Modifier
Downloaded

56.1 GB
Uploaded

13.7 TB
Ratio

249.92

Review
Trusted by the world's leading companies, educators and users from over 160 countries, Sparkol has led the way with the vision and development of the leading whiteboard animation explainer video solution, VideoScribe. With this, an intuitive tool user can with no prior experience making a video that looks as though it is hand drawn with no animation knowledge. Sparkol VideoScribe application helps a user create whiteboard-style animated and videos to present product, make a point or reveal a new concept in a non-formal and captivating manner. Whiteboard animation videos are a fun and compelling way to get a message to the target audience and make them remember it. Different from the regular slide-by-slide presentation or the talking-head tutorials, whiteboard stories are more interactive and have a higher chance of granting user success.
VideoScribe is an exciting piece of software that user can use to put creativity to the test and build whiteboard animations that present any topic. Working with VideoScribe should not pose any difficulty. Practically, the scribe canvas is infinite, allowing a user to add as much content as need. The presentation can be previewed anytime, and published when ready. VideoScribe came with a free image, text and recorded voiceover library that includes a plethora of shapes, fonts, and melodies user can insert onto the canvas. Forms can be easily resized using the mouse, moved around on the art and rotated. Images can be edited to create shadows, add the effects, or adjust some parameters, such as their brightness, their contrast or their saturation.
As for the animation, the default effect is to draw the item, but a user can also have it move in from outside the canvas or morph from another object. Text boxes can accompany images with custom font styles and colors, as well as pie, line, or bar charts to illustrate statistical data. The audio library is as rich as the graphics one, with various songs a user can use as background music. Alternatively, VideoScribe comes with a built-in recorder to add voiceover to the presentation and explain all the presented concepts. The performance can be previewed at any point in time, allowing a user to watch how a realistic hand draws everything on board and allows ideas to come to life.
VideoScribe is an impressive application that offers an excellent alternative to standard presentation software. A whiteboard story allows user message to reach the public in a way that regular slides might fail too. Whether a user is creating a presentation for the team, for a client, for students, or school, VideoScribe is versatile enough to cover any subject and help memorably deliver content.
In the end, we can conclude Videoscribe is a platform with the simple, user-friendly interface and intuitive learning curve. The internet and YouTube channel are overfilled with video content that can clarify all the uncertainties regarding the possibilities over this powerful application. With this tool, a user can go beyond the limits of the possible! Transform own creativity in action!
The given download links do not provide the newest version.
What is new in version 3.1.0 (Released on July 03, 2018):
New image folder structure;
Over 200 new images;
Minor bug fix.
What is new in 3.0.2010 (Released on October 18, 2017):
An improved user experience and slick UI – animate easier than ever before;
Enhanced search – find precisely the image you need in record time;
Intelligent image recommendations – focus your creativity on your video instead;
Smoother performance – maximum productivity when using the software.
What is new in 2.3.7 (Released on February 15, 2017):
Choose between English and Spanish languages within VideoScribe;
Simplified JPEG and PNG import process;
Image libraries load faster;
Open base library projects with a double click;
Faster auto-saves;
'No Hand' option more accessible to find in hands menu;
Unsupported text characters now more comfortable to identify;
Image folders streamlined, please see this Blog Post for more information.
What is new in version 2.3.6 (Released on September 5, 2016):
Add a Logo watermark to video – User can now personally brand videos with a logo. It allows a user to add a watermark to scribe files before rendering them;
Move in bug fixed – A issue was identified where move-in elements with zero animate time did not appear in made videos.
System requirements:
OS: Microsoft Windows Vista or higher;
RAM: 1GB (2GB recommended);
CPU: an X86-compatible processor or Intel Atom 1.6GHz (Intel Core 2 Duo or AMD Phenom II processor recommended);
A screen that can handle 800x768 resolution (1280x720 resolution recommended).
Install notes:
1. Kindly read 'Read me.txt' file given in download zip file;
2. Enjoy!
Screenshots: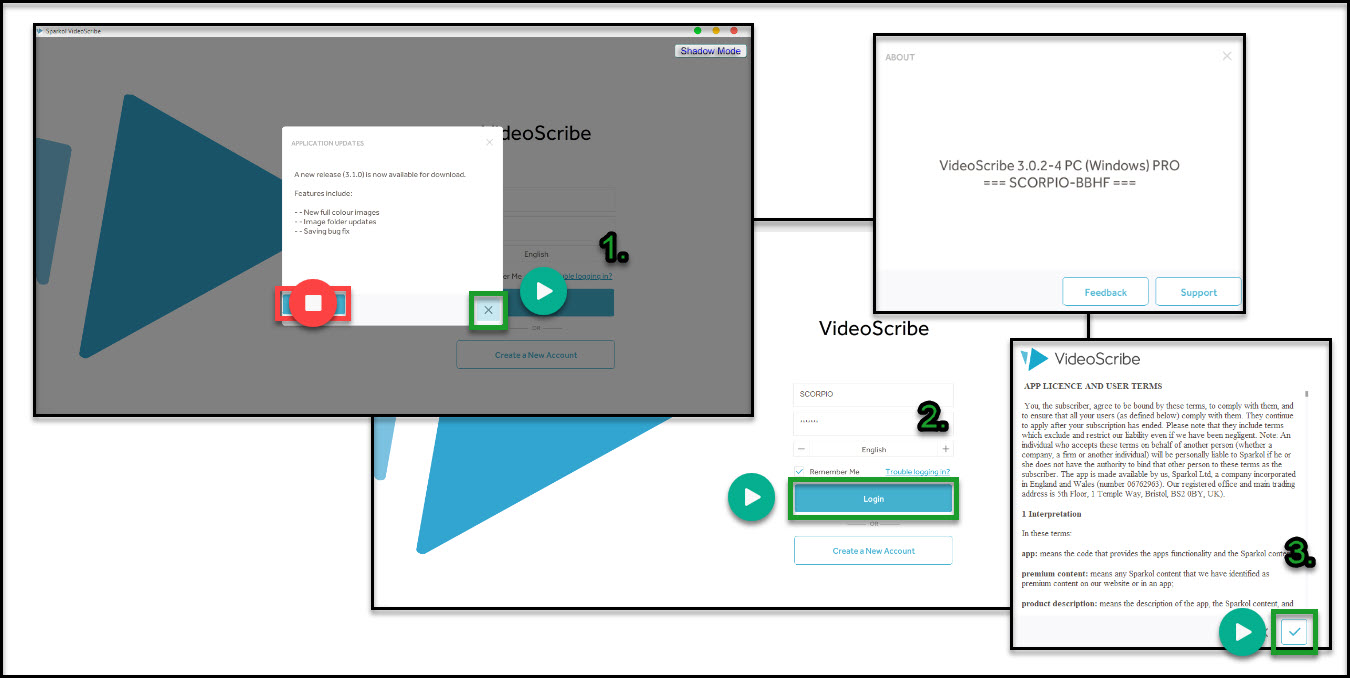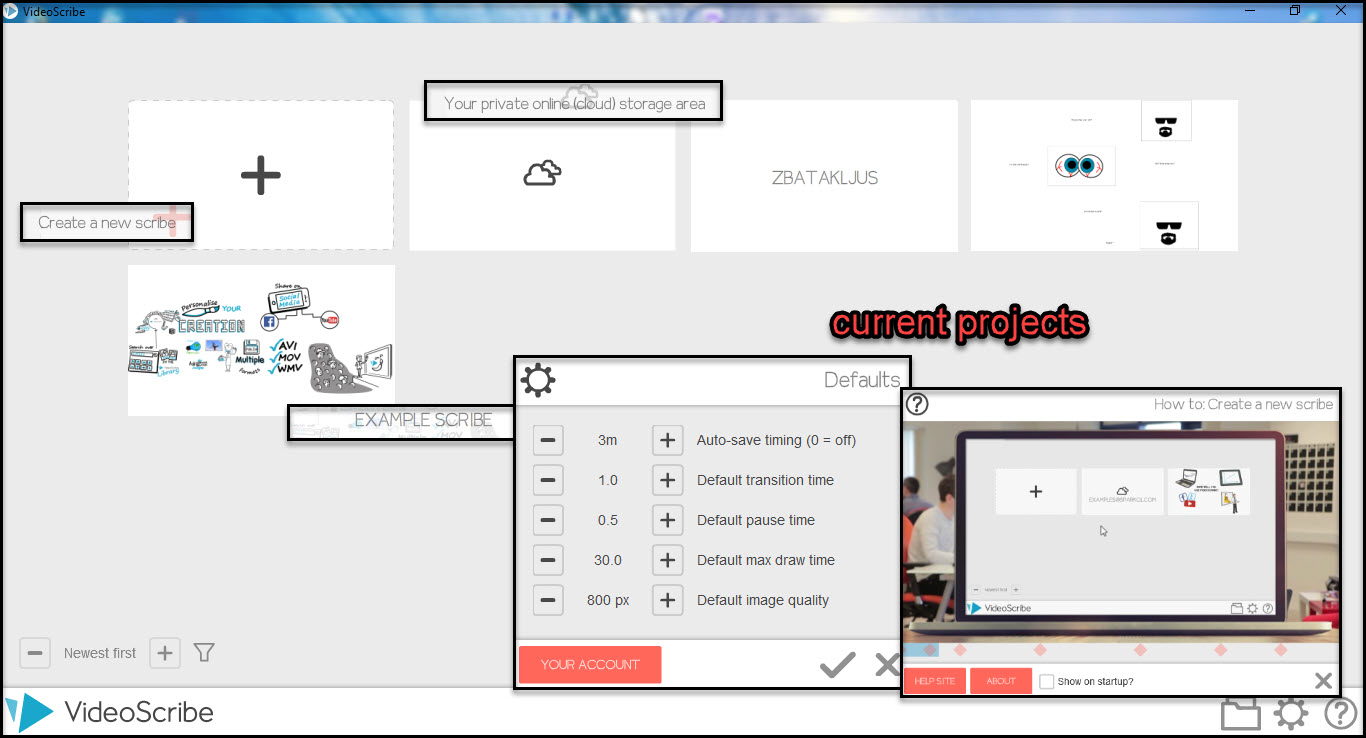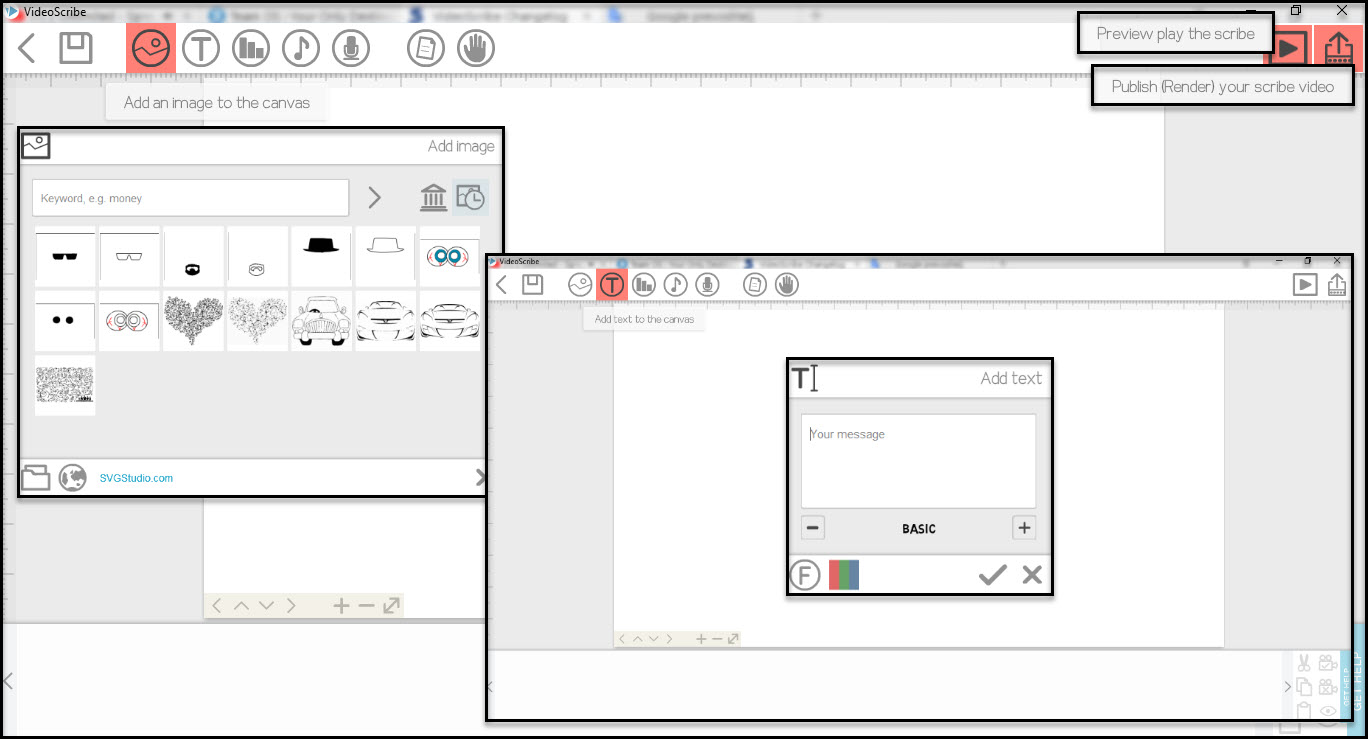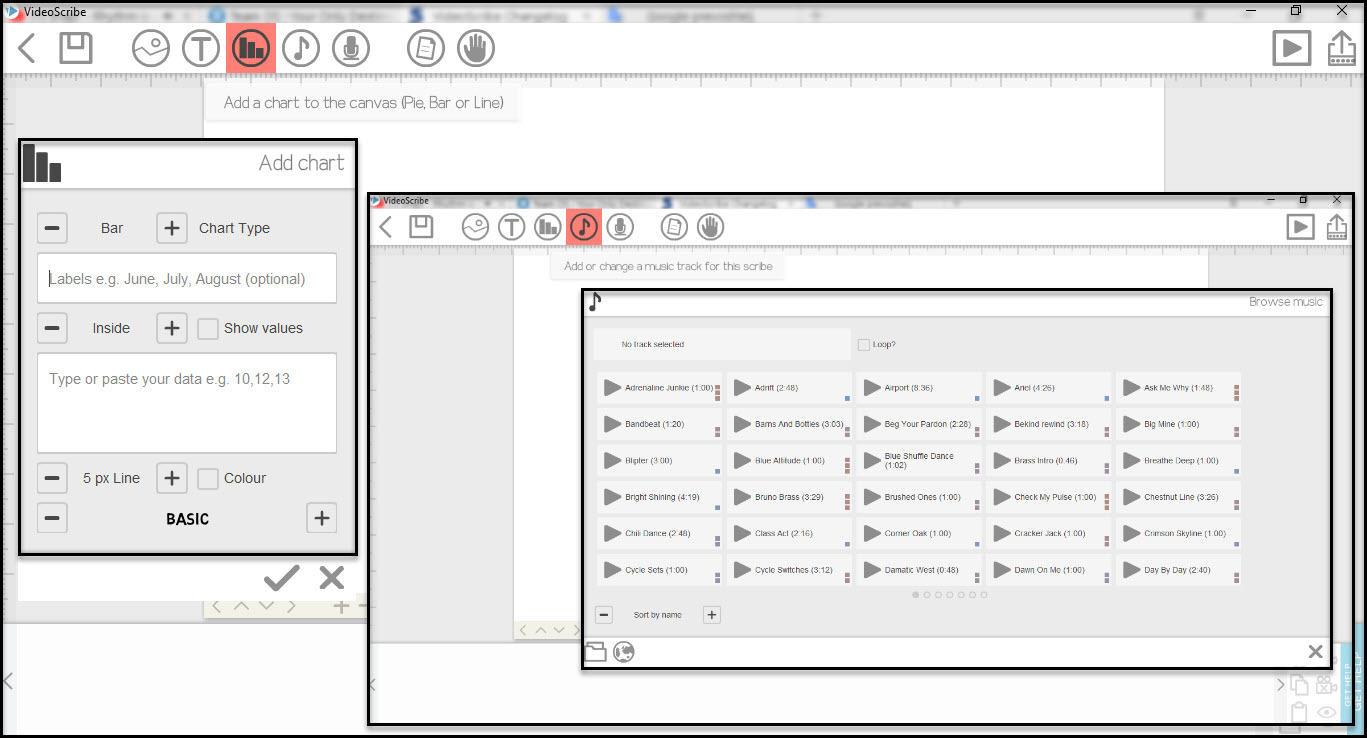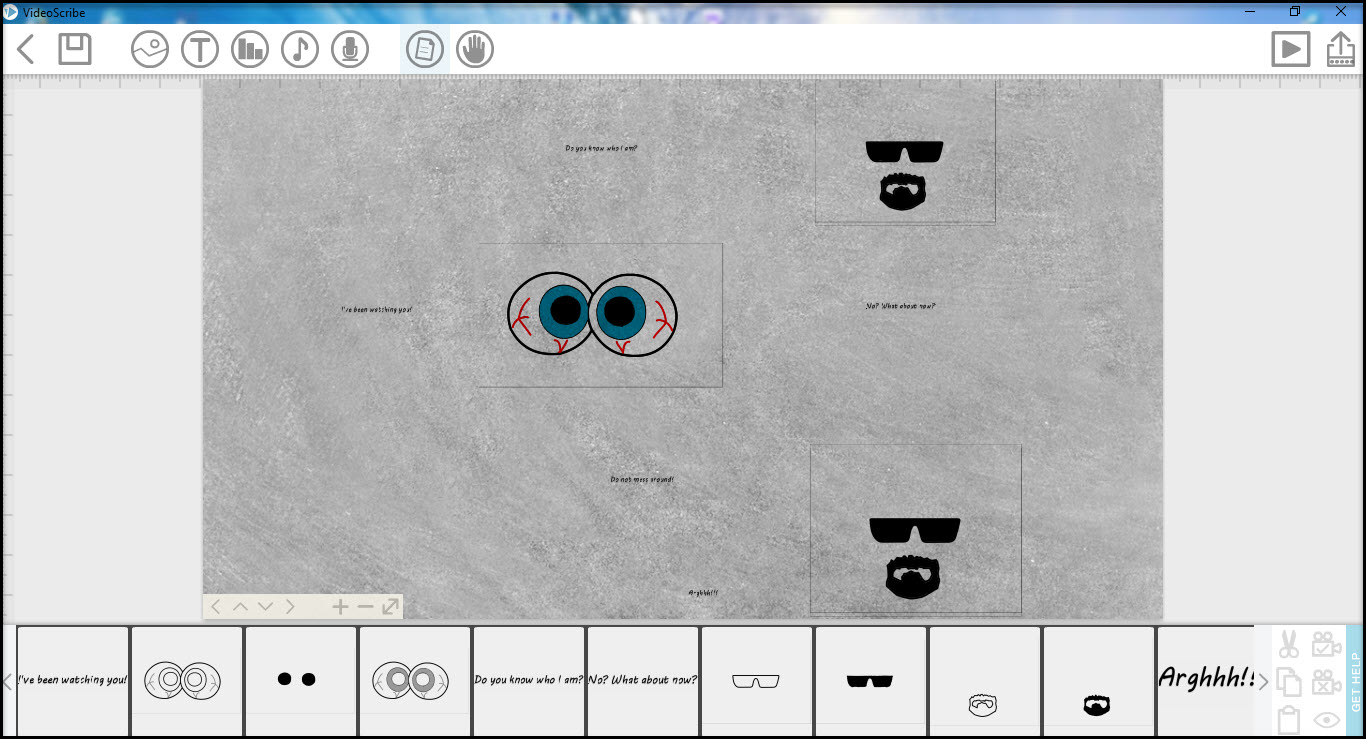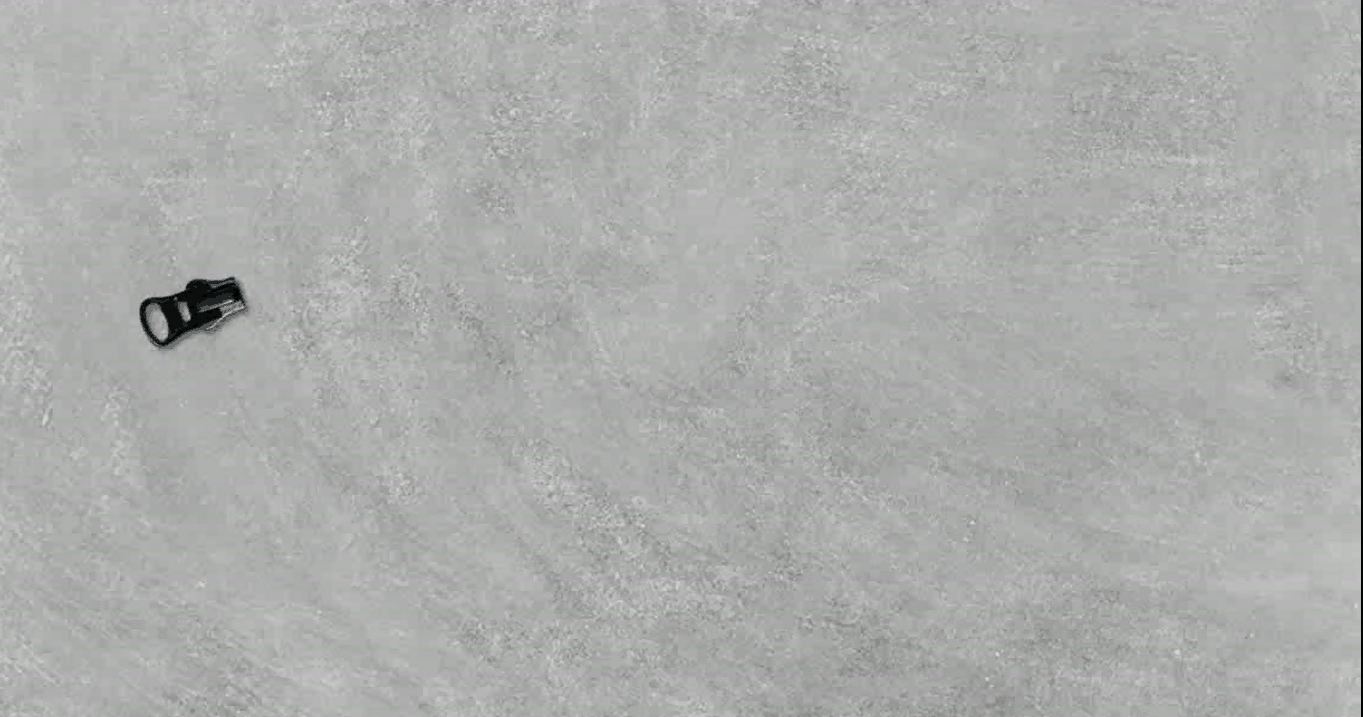 Virus free! 100% clean!
All credits go to the Scorpio who share the portable version with us!
​
Kind regards,
@Mirkec
in collaboration with TeamOS
File: VideoScribe-v3.0.2-4.scorpio.exe
You must be registered for see links
3/64
MD5: 374ECEBCAA57CE368CF5518F86F3C029
SHA1: 15B892FC64C45EA3221DC4663776EE30687B9555
SHA256: A5F86D27A67A3A0E416039ED9AF633D1E7116164A1BC665F36A89977D58B2CCF
Download links - version 3.0.2-4 (Size: 47.97 MB):
You must be registered for see links
You must be registered for see links
You must be registered for see links
You must be registered for see links
Last edited: