Downloaded

91.9 GB
Uploaded

1.5 TB
Ratio

16.96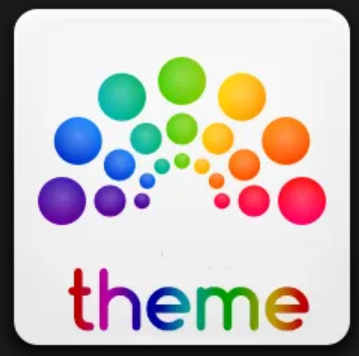 SecureUxTheme is a software that removes signature verification of styles from Windows which effectively lets the user apply third party themes to customize the look of their Windows operating system.
SecureUxTheme is different to the very popular UltraUXTheme Patcher in that SecureUxTheme Patcher doesn't modify any system files, greatly reducing the probability of system crashes or other problems.​
Features include:
No system file modifications
No driver needed
Secure boot compatible
Probably quite future-proof
Fixes LogonUI resetting some colors on locking
Limitations:
Styles must still have a format-wise valid signature appended, it is just not verified.
A tool for fixing styles without or with invalid one is included in the installer.

Supports Windows 8.1 & 10 (tested: 1507, 1607, 1809, 1903, 1909, 2004)
*The current code doesn't depend on any code, binary or memory layout of uxtheme and related dlls, therefore should work unless major changes are made to how themes in general work.
You must be registered for see links
You must be registered for see links
You must be registered for see links
You must be registered for see links
(Credit to authors niivu and Robert Thomas)
Below is a step by step guide to using this tool to install a custom theme.
1. Click Install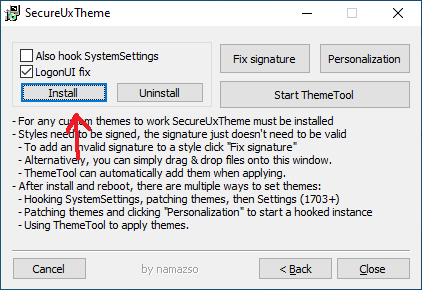 2. Reboot
3. Get a theme, copy it into
C:\Windows\Resources\Themes
4. Start ThemeTool (either from installer or separate download)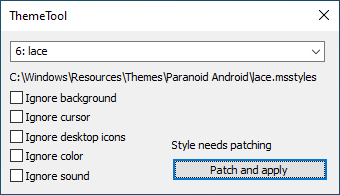 5. Select your theme from the dropdown menu.
6. Click apply or patch and apply. If ThemeTool wasn't started as Administrator and the theme needs patching, it will request administrative powers.
*To get a new theme later just do the steps from 3.
Theme source note: Deviantart is a great resource to find 3rd party themes along with 7themes, virtualcustoms & skinpacks.
(just search for the above no direct links can be posted here)

You must be registered for see links
You must be registered for see links
You must be registered for see links