Downloaded

108.1 GB
Uploaded

7.5 TB
Ratio

70.74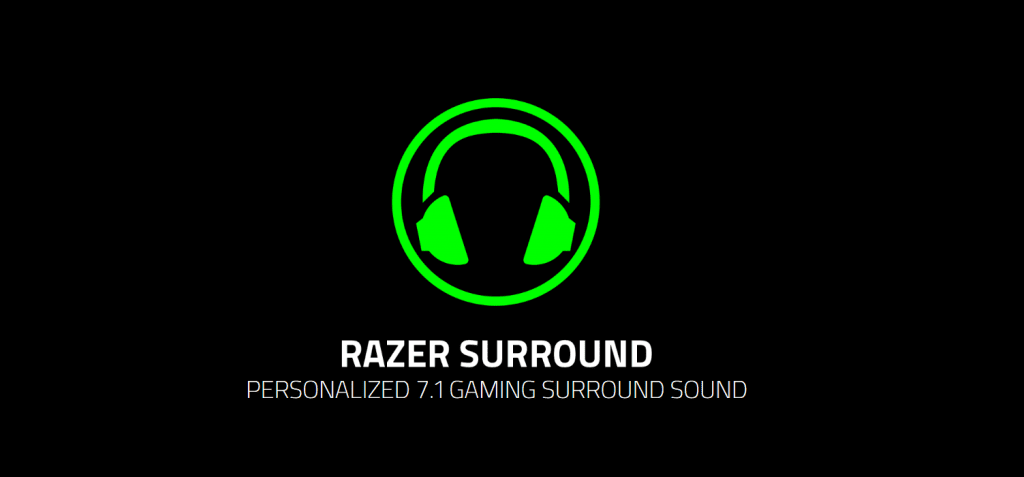 Razer Surround creates a Virtual 7.1 Audio Device (this is the second device you see in your Windows Sound Controls) in order to extract 5.1 or 7.1 positional audio from the game, convert it to virtual surround that plays through your stereo headset.

Windows 7, Windows 8, Windows 8.1, Windows 10 (Both x86 and x64) (Windows 7 is preferred since I experience some distortion on Windows 10)
1. Uninstall/Delete any existing Razer software from your PC.
2. Install Razer 1 Synapse.exe. If the installation does not start with admin rights, right click the installation
file and run as administrator.
3. Launch Razer synapse when installation finishes and login with an existing account or signup for an account
and then login.
4. Now quickly open task manager and End Razer Update Manager. And make sure Razer does not update.
5. Install Razer 2 Update.exe. After you finish installing, Razer Synapse will run automatically. Switch to offline
mode by clicking the email at the top right part of the window, then click Go Offline.
6. Now install the files in Driver Files folder.(respectively) -Restart your computer after installing
the "4 Razer_Synapse_Framework_V1.18.19.24735.exe" later updating process starts again, open task manager
and end Razer Update Manager.(It must be two of them)
7. Open Driver Files folder again and install the final file "5 Razer_CommonConfig_v2.42.04" Now open Razer Synapse on start menu.
8. Do not switch to Online Mode or let it update, otherwise the crack will be overwritten and you will have to
repeat the process.

You must be registered for see links
Click on the button below or torrent to download!
You must be registered for see links
​
Last edited:
Created With:

uTorrent/2210

Comment:

Downloaded From https://www.teamos-hkrg.com/

Peers:

12 Seeders + 0 Leechers = 12 Peers

Loading…