Downloaded

0 bytes
Uploaded

0 bytes
Ratio

-
Microsoft Windows Server 2019 RTM Version 1809 Build 10.0.17763.1 - Original images from Microsoft MSDN [En]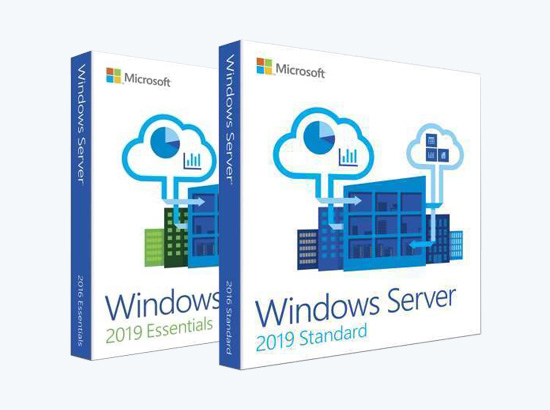 General Info:-
Software Version: 10.0.17763.1
Official site: link
Interface Language: English
Treatment: required but not available

System requirements:

1.4-GHz 64-bit processor
RAM: 2 GB
Free disk space for the system partition: 32 GB
Gigabit Ethernet Adapter (10/100/1000 Base-T)
DVD-ROM drive (if the operating system will be installed from a DVD-ROM)
Super VGA monitor (1024 x 768) or higher resolution
Microsoft® keyboard and mouse (or other compatible pointing device)
Internet access

Description:
Windows Server 2019 is an operating system that combines on-premises environments with Azure services, enabling hybrid scenarios and maximizing existing investments. Windows Server 2019 was designed to allow Developers and IT professionals to create cloud environments and upgrade their traditional applications using containers and microservices. Windows Server 2019 comes with two installation options, a full desktop and a Server Core option that lacks a graphical interface to reduce the size of the OS.
Check Sums:-
Microsoft Hyper-V Server 2019 (x64) - DVD (English)
File: en_microsoft_hyper-v_server_2019_x64_dvd_1804cc67.iso
SHA-1: 04b40e7e2fd14c964086c214d6409795908f6887

Windows Server 2019 (x64) - DVD (English)
File: en_windows_server_2019_x64_dvd_3c2cf1202.iso
SHA-1: 24f7c459f3612df82205a45fdb68ca9f96bc5d80

Windows Server 2019 Essentials (x64) - DVD (English)
File: en_windows_server_2019_essentials_x64_dvd_70296902.iso
SHA-1: 66706c2fc927066c90df294e8b67d4a70e564986

Windows Server 2019 Features on Demand (x64) - DVD (English)
File: en_windows_server_2019_features_on_demand_x64_dvd_c6194375.iso
SHA-1: 113a9d70ec2a676dc95c5f088855b177ea630583

Windows Server, version 1809 (x64) - DVD (English)
File: en_windows_server_version_1809_x64_dvd_ab2a40d6.iso
SHA-1: 961616165939d008f15029a70bafe5b734eba65d

Screen Shots:-
You must be registered for see links
You must be registered for see links
You must be registered for see links
You must be registered for see links
Created With:

uTorrent/2210

Comment:

No Comment For This Torrent

Peers:

5 Seeders + 0 Leechers = 5 Peers

Loading…