Administrator
Windows Modifier
Downloaded

56.1 GB
Uploaded

15.1 TB
Ratio

274.65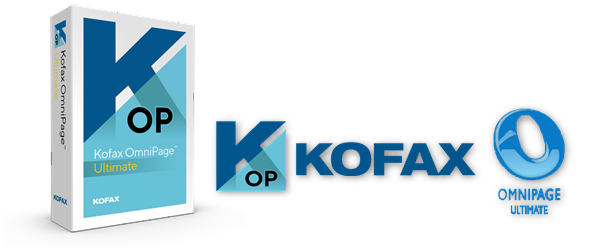 Review
Kofax Omnipage Ultimate is the flagship document conversion and scanning application for business professionals, small businesses, and workgroups that process, distribute and store paper or PDF documents. The application allows distribution companies to digitize files accurately, so any document is quickly converted, editable, and searchable. With OmniPage Ultimate, users can distribute the workforce and reduce the amount of time spent converting files, lower operational costs, and manage and share documents.
Kofax OmniPage Ultimate is designed to make the most efficient use of devices on user networks to scan documents to a local computer or network server. It is designed to handle high volumes of records from multiple devices, document archiving to popular ECM systems, and document conversion in Cloud storage. OmniPage Ultimate allows users to turn paper, forms, digital camera images, and PDF files into electronic files. A user can edit, search, share, and hear clearly as a natural speech on mobile devices.
Transform PDF files and forms into documents user can edit, share, and archive;
Convert business-critical documents into ready-to-use data and editable formats;
Send converted files automatically to a pre-programmed workflow;
Utilize OCR to scan documents to any format, and route anywhere on the network;
Use eDiscovery Assistant to safely convert a single PDF or batches of PDFs in any format into completely searchable documents;
Enjoy exceptional OCR accuracy of digital camera images; document layout improvements faithfully reproduce user's documents in a variety of output formats;
OCR to any format, anywhere on the network, and archive and access documents on any device;
Schedule large volumes of files for batch processing from folders or email, with unattended automation for real-time document processing;
Works with any scanner – mobile scanners, desktop scanners, all-in-one, and multi-function printers;
Capture text with a digital camera or smartphone, and quickly convert pictures to text documents;
Process, edit, and store documents from virtually anywhere in the world; the tool recognizes over 120 languages;
Supported applications (PDF, Microsoft® Word, Excel®, PowerPoint®, Corel® WordPerfect®, HTML, ePub, and many more);
Improved OCR engines deliver exceptional accuracy for document conversion and archiving business-critical documents;
Converted documents look exactly like the original and are easy to edit; complete with columns, tables, bullets, and graphics;
Capture text with a digital camera or iPhone. Quickly convert your pictures to text documents with Nuance's most accurate 3D Correction technology available;
If your device can scan, then it can work with OmniPage. Mobile scanners, desktop scanners, All-in-one and Multi-function printers all work more productively and with better accuracy using OmniPage;
Supports the most comprehensive range of output formats including PDF, HTML, Corel WordPerfect, Microsoft Word, Excel, PowerPoint (pptx), ePub, plus many more formats;
Convert documents stored in Windows Live SkyDrive, Google Drive, Evernote, Dropbox, etc. Includes the Nuance Cloud Connector powered by Gladinet;
Schedule large volumes of files for batch processing from folders or email with intelligent automation of real-time document processing;
Convert paper forms to fillable digital forms and distribute electronically. OmniPage can collect data from;
PDF or paper forms and export to a spreadsheet or database;
Redact or black out confidential text or quickly locate information with highlights. OmniPage can recognize and automatically mark up user text based on a list of keywords;
Process, edit and store documents from anywhere in the world OmniPage includes the recognition of languages based on the Latin-, Greek- and Cyrillic alphabets as well as Chinese, Japanese and Korean languages.
What is new in version 19.0 (Released in 2020):
The official website does not provide any information about this release at the moment.
System requirements:
OS: Microsoft Windows® XP SP3 (32-bit), Windows® 7, Windows® 8, Windows® 8.1, Windows Server 2008 R2, Windows® 10, Windows Server 2012 (both 32 & 64-bit).
CPU: A computer with a 1 GHz Intel® Pentium® or higher, or equivalent processor;
RAM: 1 GB, 2 GB recommended;
HDD: 2.7 GB total hard drive space for all components: 300 MB for application com¬ponents plus 100 MB during installation, 200 MB for PDF Create, 700 MB for PaperPort;
Display: 1024 x 768-pixel color monitor;
DVD drive for installation unless utilizing digital download;
WIA, TWAIN, or ISIS scanner driver;
2-megapixel digital camera with auto-focus or higher for digital camera text capture;
Web access needed for online activation, registration, and live update;
Microsoft Internet Explorer 8 or above.
Install notes:
1. For more information, kindly read the "Readme.txt" file given in the download zip file;
2. Enjoy!
Screenshots: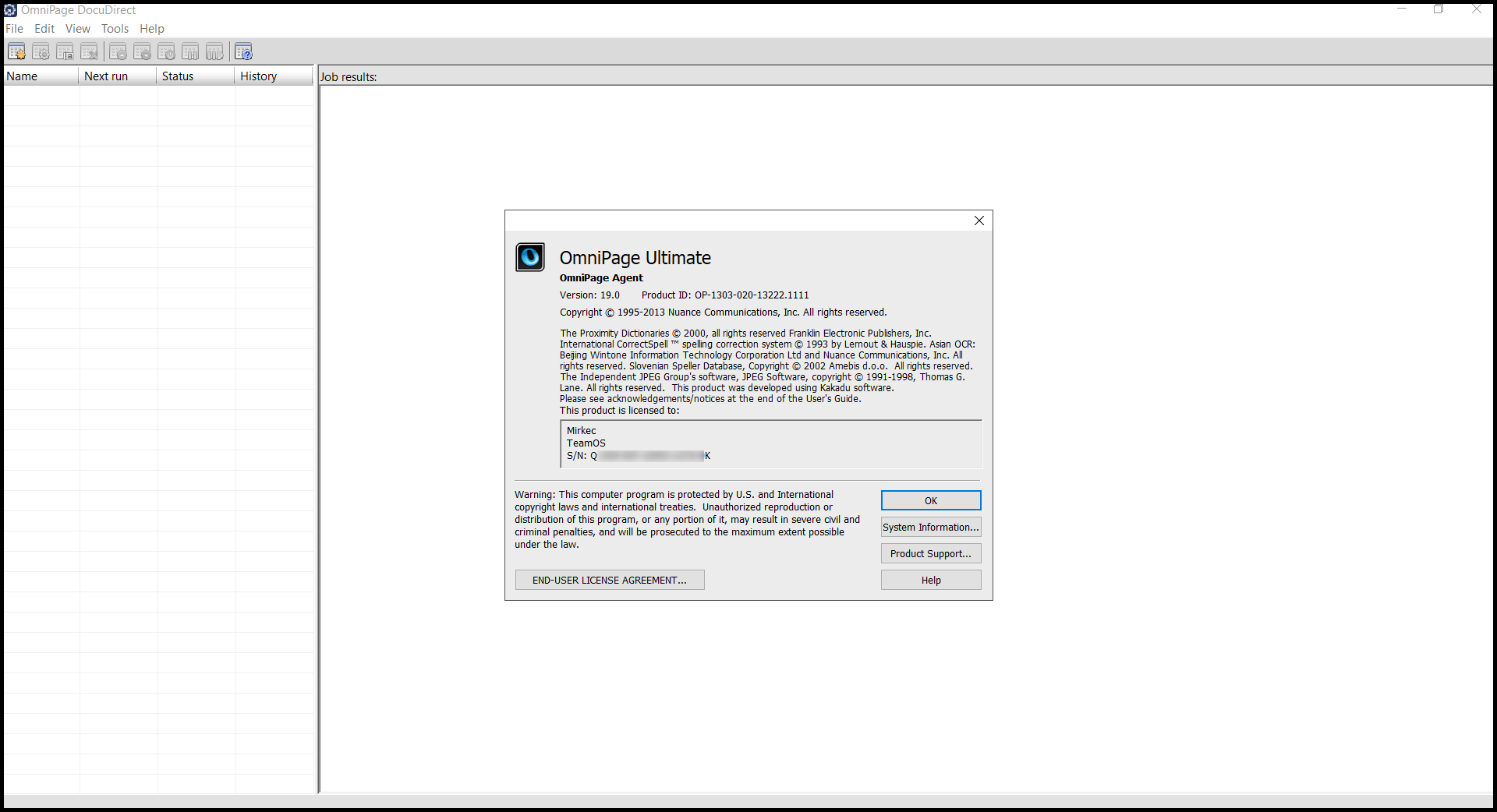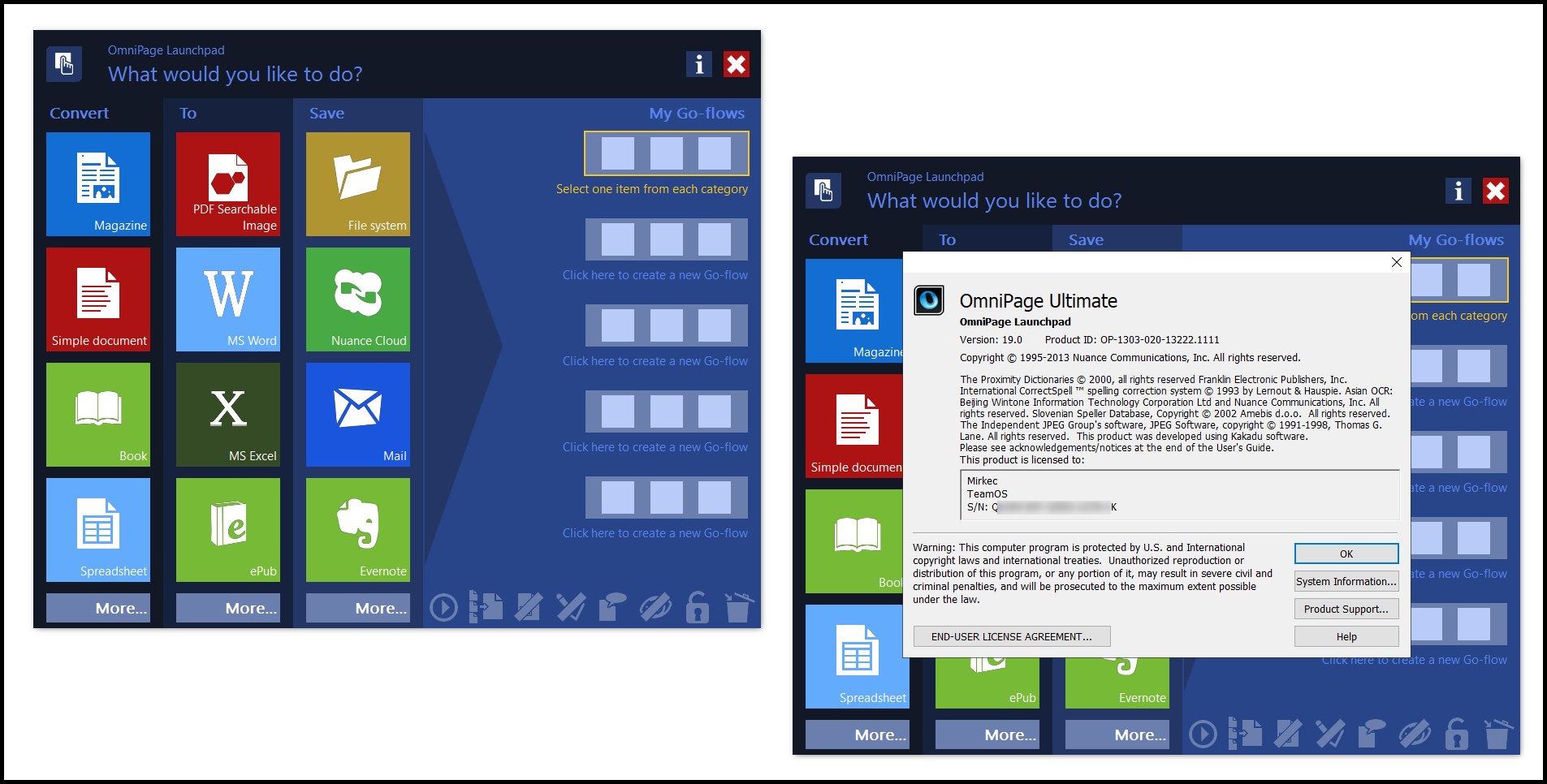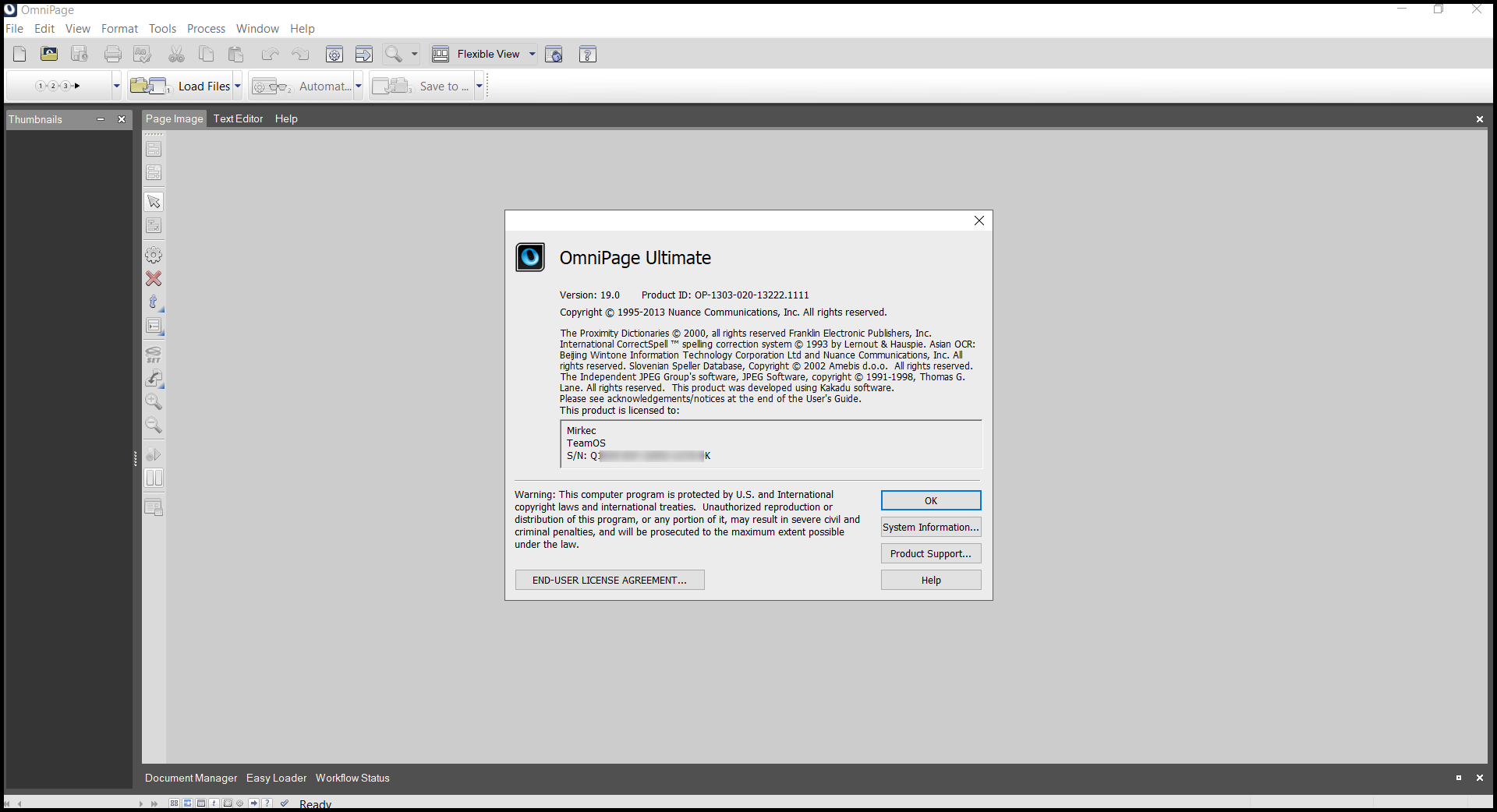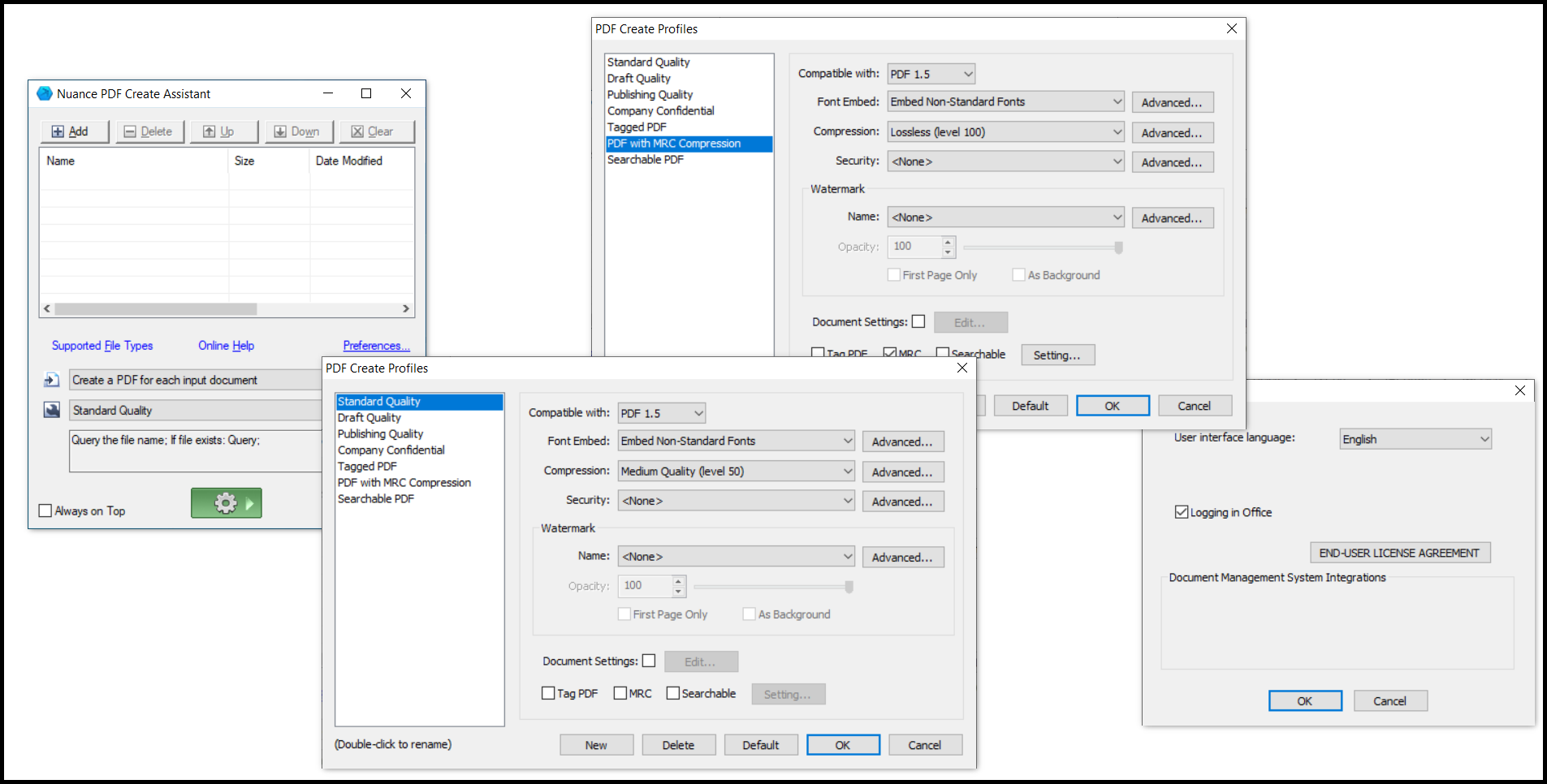 Virus free! No virus signature! 100% clean!
All credits go to Team AGAiN and CORE, who made and shared the key generators with us!
​
File: cr-omn19-CORE.exe
You must be registered for see links
41/72
MD5: C699A1070BCA39D5E6E2A78917FD805E
SHA1: 6606B13644C46EE9CDA0FFCB949FF0AB343CDBA7
SHA256: 6351C0C2D420D85F8C1E3B1BBA13621537CC1022A989430761DED48F70DE4FC5
File: Keygen-AGAiN.exe
You must be registered for see links
37/71
MD5: 17F4555E25CBC7003F5DFD2290673334
SHA1: E58848075366C628B6FDAF8CF3087EEFF14EE74C
SHA256: E064791E76C0D8D1D07EDF5C432EDACDCA33B9C5132B9ABDA76066A49ECCC5BB
Kind regards,
@Mirkec
in collaboration with TeamOS
Download links - version 19.0 part 01/02 (Size: 900.00 MB):
You must be registered for see links
You must be registered for see links
You must be registered for see links
Download links - version 19.0 part 02/02 (Size: 802.06 MB):
You must be registered for see links
You must be registered for see links
You must be registered for see links
Last edited: