Administrator
Windows Modifier
Downloaded

51.7 GB
Uploaded

13.1 TB
Ratio

259.7

Review
IObit Smart Defrag is a powerful defragmenting tool that aims to organise files and folders in such a manner that a user computer's performance improves. It not only provides defragmentation but also intelligently streamlines user files based on using frequency, thus accelerating disk speed and the whole system for top performance! Smart Defrag works fast, automatically and quietly in the background, and it is suitable for large hard drives. IObit Smart Defrag helps defragment user hard drive more efficiently than any other product on the market.
There are multiple defrag modes available: defrag only, defrag and fast optimise, defrag and fully optimise, or defrag and prioritise files. Furthermore, Smart Defrag supports automatic, boot time and scheduled defrag jobs. Plus, a user can enable the computer to shut down, sleep, hibernate or reboot once Smart Defrag finishes a task. Automatic Defrag is a defragmenting method that is initiated once a volume has been idle for more than several minutes, and it pauses whenever resource usage exceeds a certain number (these numbers can be configured in the "Settings" menu). Boot Time Defrag performs a defragmenting task on files that cannot be safely moved while Windows is running. A user can also schedule defrags if he does not want to interfere.
Furthermore, a user can create an exclusion list for any files and folders he does not want to be analysed or defragmented. Results can be viewed in Report – before and after fragmentation rate, a summary on total file and directories (plus defragmented ones), and elapsed time.
Smart Defrag delivers excellent results when it comes to disk defragmentation. It uses a reasonable amount of CPU and RAM, and the user-interface is sophisticated and intuitive enough to quickly get familiarised with Smart Defrag not only by experienced users but also by even those less experienced users.
Higher File Access Speed:
Disk fragmentation is generally the main cause of slow and unstable computer performance. To accelerate the hard drive for faster data access and outstanding disk performance, Smart Defrag 4 provides efficient defragmentation to hard drives by optimising file placement and consolidating free space. Then a user can enjoy higher game launching speed, and copy files with only half of the time as before, etc.
Up to 100% Faster PC Startup:
Secific boot files in the system disk are not allowed to be moved safely while Windows is running, which causes a slower and slower system startup. The Boot-time Defrag feature of Smart Defrag will easily do this job, and it can help the user safely defrag files on HDD.
The Boot-time Defrag:
The Boot-time Defrag feature can defrag the system disk, in which some files cannot be safely moved while Windows is running before the operating system is fully loaded. In this way, Smart Defrag will boost user-startup speed and enable user computer to run at top speed with the most stability.
Safe & Automatic Disk Defrag:
Smart Defrag not only provides disk defragmentation as any other tool does but also optimises it by intelligently streamlining user files based on using frequency. With IObit latest disk defrag engine, it is just as safe for user files as using Windows. Moreover, the user needs to install & forget it. Smart Defrag will automatically work for a user with no data loss.
Different defrag methods and reports.
What is new in version 6.3.5.188 (Released on September 18, 2019):
The official webpage does not provide any information about this release at the moment.
What is new in version 6.2.5.129 (Released on May 29, 2018):
The official webpage does not provide any information about this release at the moment.
What is new in version 6.2.5.128 (Released on April 25, 2018):
The official webpage does not provide any information about this release at the moment.
What is new in version 6.1.5 (Released on November 20, 2018):
Optimized defrag and registration processes for better user experience;
Added support for Danish and Russian localisations;
Improved the display of contributors in About;
Fixed minor bugs.
Repack Features:
Combined installation in one distribution - package and portable version (PortableApps format);
Does not require registration (patch);
Removed ads and adware modules, auto-update components and other "junk";
Multilingual interface (including Russian);
Picks up the custom Config.ini settings file (if located next to the installer).
System requirements:
OS: Microsoft Windows® XP/Vista/7/8/10.
Install notes:
1. Run the installation;
2. Enjoy!
Screenshots: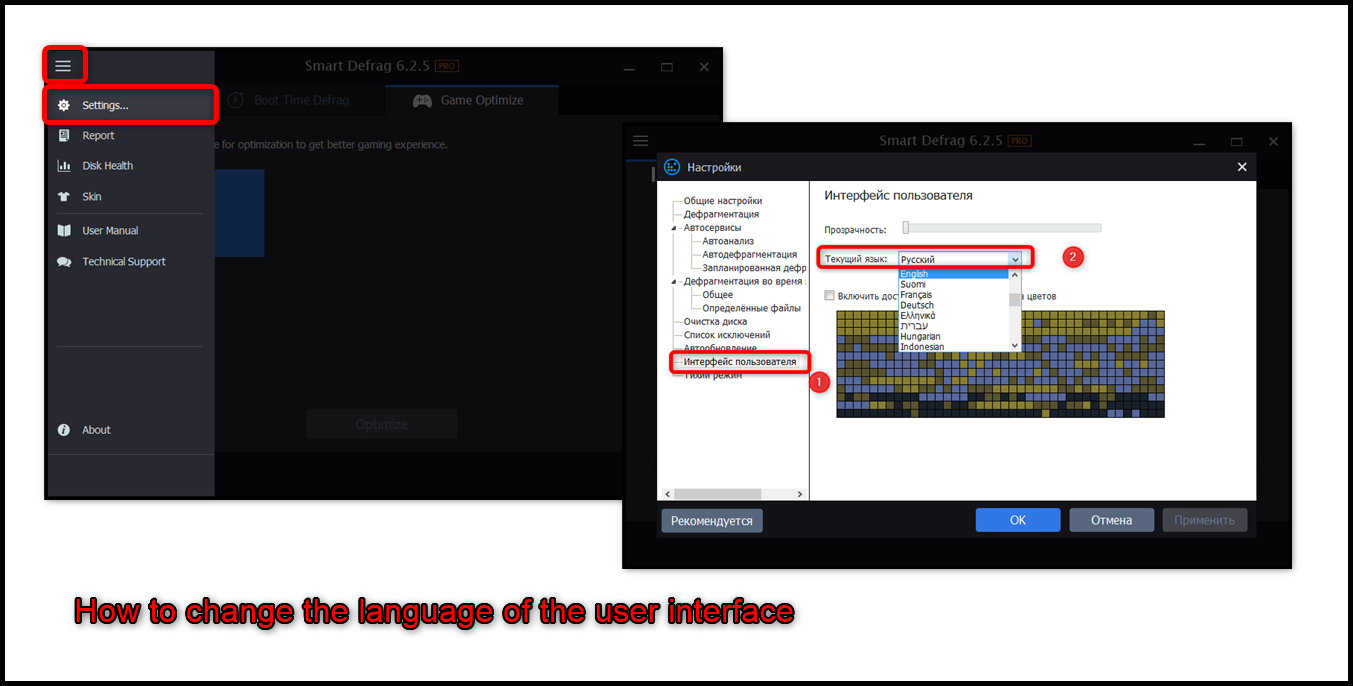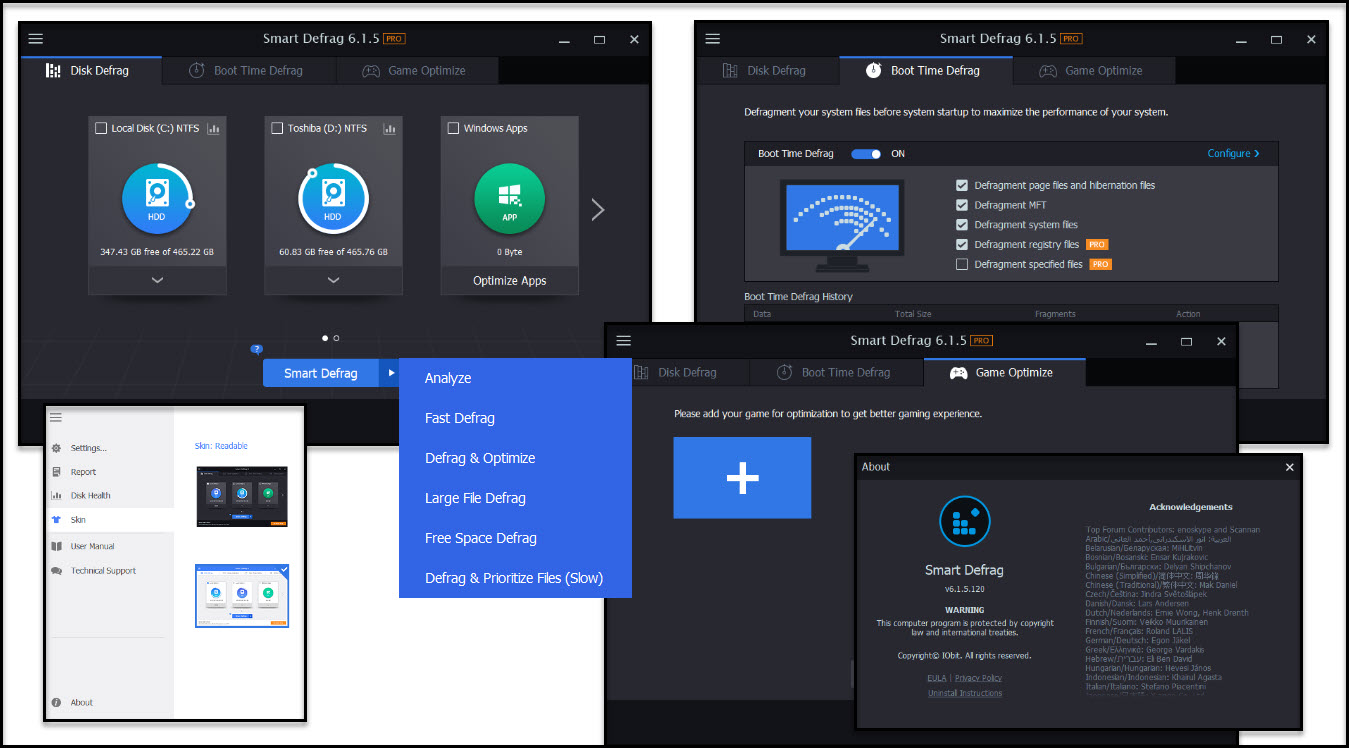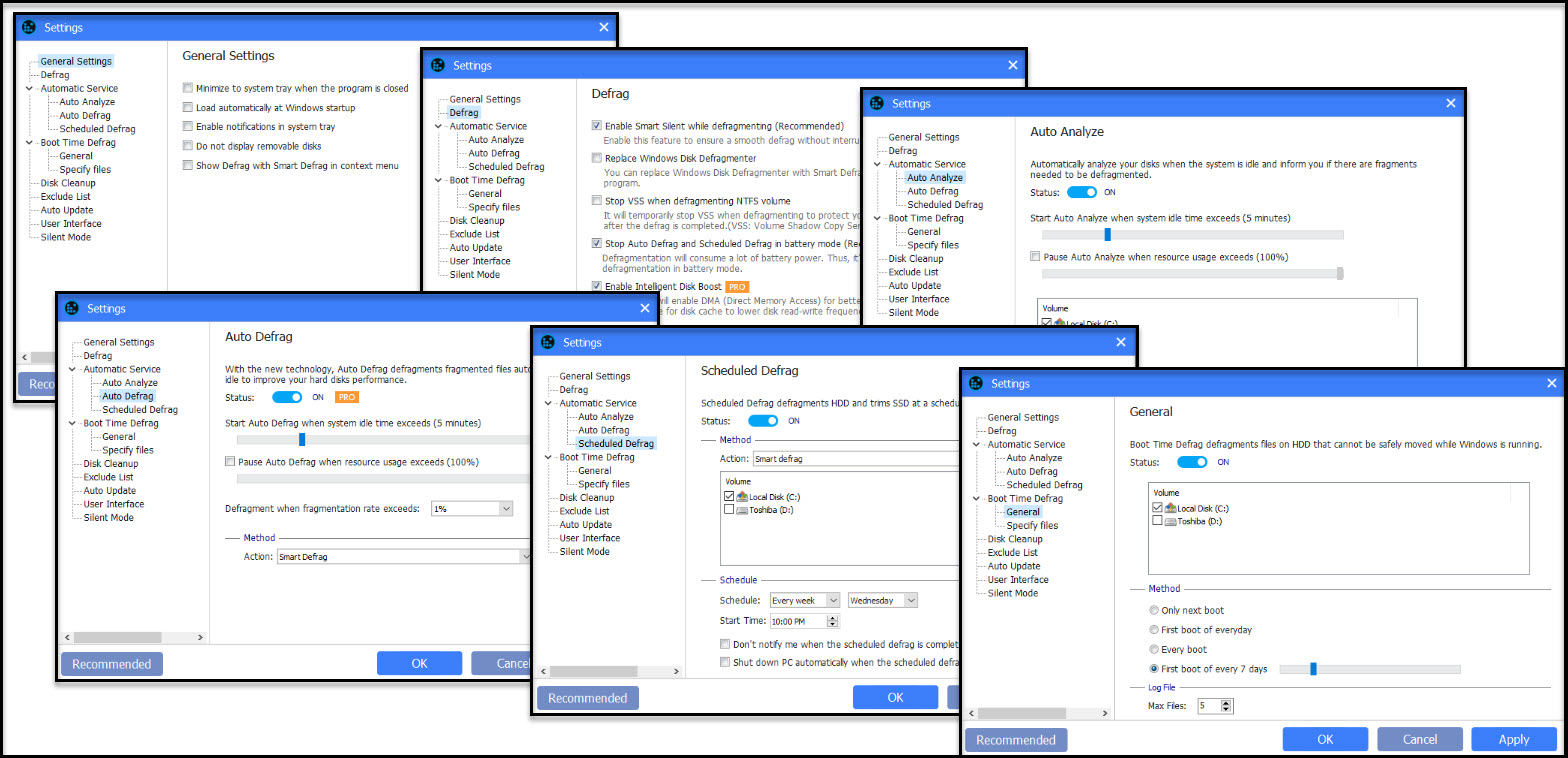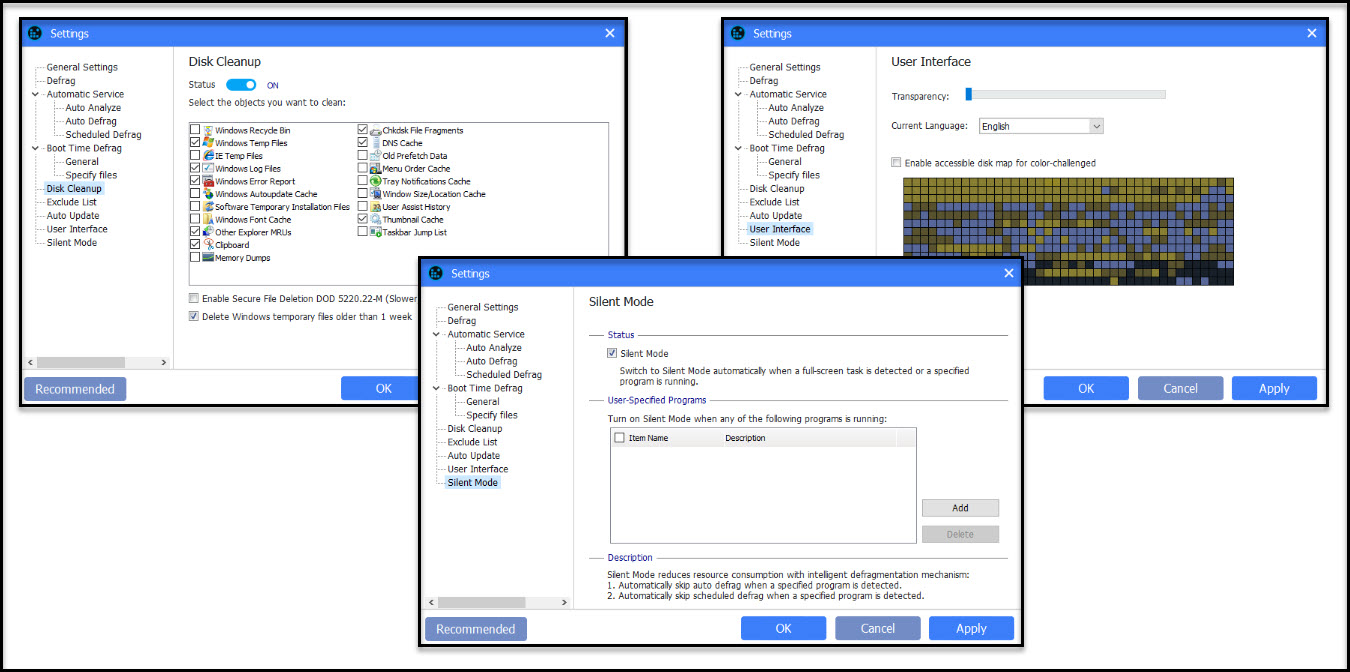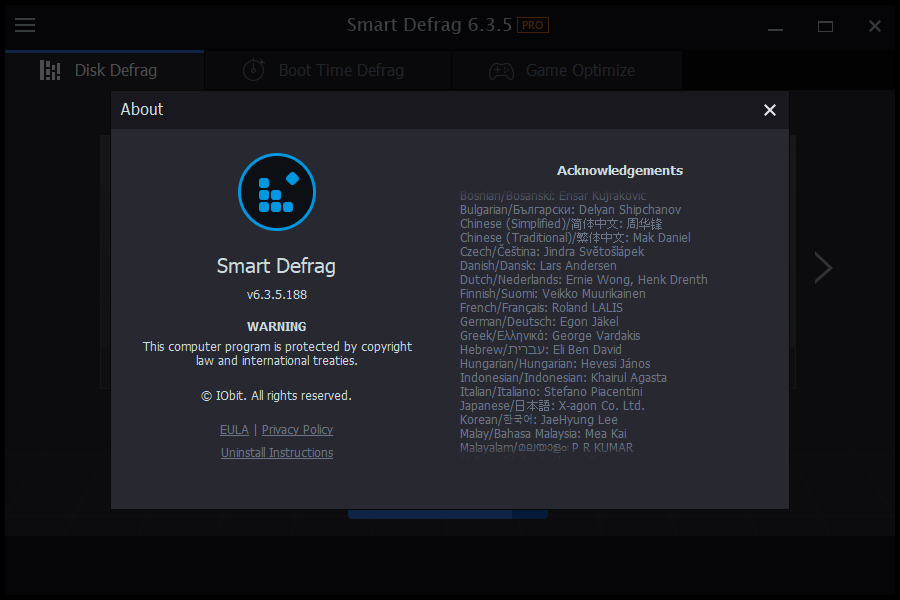 Virus free! 100% clean!
All credits go to the elchupacabra who made and shared the repack and portable version with us!
​
File: IObit Smart Defrag 6.3.5.188.exe
You must be registered for see links
04/68
MD5: FD993F6102B554DCF6CC7CBBC26BB305
SHA1: 7755A6AFC32DDEBA83208E110E13464DF1F5AC1D
SHA256: 8624949EA0CDB3A2F4A496E9970DFDB1205469CCB548EEDAB112E505714FEF00
Kind regards,
@Mirkec
in collaboration with TeamOS
Download links - version 6.3.5.188 (Size: 9.98 MB):
You must be registered for see links
You must be registered for see links
You must be registered for see links
You must be registered for see links