Administrator
Windows Modifier
Downloaded

56.2 GB
Uploaded

15.5 TB
Ratio

283.45
Seedbonus

303,634
Review
IObit Malware Fighter is an advanced malware & spyware removal utility that detects, quickly removes the most deep-seated ransomware infections, prevent new attacks, and protects user PC from various of potential spyware, adware, trojans, keyloggers, bots, worms, and hijackers. With the improved, unique "Dual-Core" engine and the heuristic malware detection, IObit Malware Fighter detects the most complex and deepest spyware and malware swiftly and efficiently.
Regarding the "Browser Protect" component, it comes with various goodies meant to ensure an inviolable environment while surfing the web. To be more specific, it provides a user with homepage protection, ditching all attempts to apply unauthorized modifications to user default search engine as well as its homepage. Plus, anti-tracking features are bundled, as is the case of surfing protection.
Other than that, enabling "DNS Protect" guarantees that malicious actions from any attackers do not flaw user DNS settings while a plugin and toolbar cleaner is the cherry on top.
A so-called "Safe Box" is also integrated into the program to restrict access to files and folders containing sensitive data that could be exploited by attackers, and MBR Guard should patch all the vulnerabilities arising at system boot.
As for the "Security Guard," it is where a user needs to go if it wants to select the engine protecting as well as all the guards that should warrant user security and privacy. Network, file, and startup guards can be called to action, along with ransomware, process, and USB disk sentinels. Furthermore, if a user wants to keep track of all the scanning tasks and threat removal actions carried our, reports containing informative details are available as well.
IObit Malware Fighter is a capable piece of software that can deal with a host of hidden threats ranging from spyware, adware, and ransomware to trojans, worms, keyloggers, bots, and whatnot, with malware authors having their chances of affecting a user computer dramatically reduced.
The application uses both IObit and BitDefender anti-malware and anti-virus engine in detection.


Key features:
Basic anti-malware function;
Unbeatable malware & virus protection with Bitdefender anti-virus engine;
Larger database to detect & prevent ransomware attacks proactively;
Keep important file separately and unreachable for hackers;
Basic real-time protection against malicious behavior;
Comprehensive real-time protection for top PC security;
Prevent ransomware attacks like WannaCry, NotPetya during the boot process;
Safeguard your camera against unauthorized access;
Prevent virus infections carried by USB disks;
Detect malicious process running in RAM;
Detect threats by analyzing malicious actions;
Up to 130% faster scan to target active risks quickly;
Automatically clean surfing trace to avoid malicious tracking;
Anti-cryptocurrency mining & block pop-up ads for safer & cleaner browsing;
Improved homepage & DNS protection;
Auto update to the latest version;
Free 24/7 technical support on demand.
What is new in version 7.7 (Released on April 21, 2020):
Enhanced the protection against coronavirus-themed phishing websites and ransomware attacks;
Optimized scan engine for faster scan and more efficient threats detection;
Expanded database to remove more threats, including the latest Ransom.WannaRen, Malware.Coronavirus and Trojan.Nanocore;
Improved multi-languages;
Fixed other known bugs.
What is new in version 7.6 (Released on March 05, 2020):
Enhanced Browser Protect to block more potentially unsafe websites;
Expanded database to remove more threats, including the latest Malicious.Ursnif, Ransomware.Dharma, Ransomware.Buran and Malicious.Remcos;
Optimized multiple languages;
Fixed other known bugs.
What is new in version 7.5 (Released on February 01, 2020):
Fixed the occasional failure of launching IObit Malware Fighter;
Expanded database to remove more threats, including the latest Ransomware.Sodinokibi, Malware.Ursnif and Ransomware.Buran;
Improved multiple languages for better localization;
Fixed known bugs;
What is new in version 7.2 (Released on August 23, 2019):
Enhanced Anti-ransomware Engine to defend against ransomware attacks that take advantage of Encrypting File System (EFS);
Expanded database to remove the latest threats, including Worm.Mydoom, Ransom.FileCrypter and Trojan.Symmi;
Optimized update process for faster database updating;
Reduced the resource usage for launching IObit Malware Fighter at Windows startup;
Fixed the occasional Explorer crash caused by IObit Malware Fighter;
Fixed known bugs.
What is new in version 6.6 (Released on March 27, 2019):
Enhanced compatibility to better support Win 10;
Expanded database to remove more threats, including the latest Ransom.GandCrab v5.2.
System requirements:
OS: Microsoft Windows XP/Vista/7/8/8.1/10;
CPU: 1 GHz processor or faster processor;
RAM: 1 GB;
HDD: 1,000 MB of free space;
Display: 1024*768 screen resolution and above.
Install notes:
1. Kindly read "Readme.txt" file given in download zip file;
2. Enjoy!
Screenshots: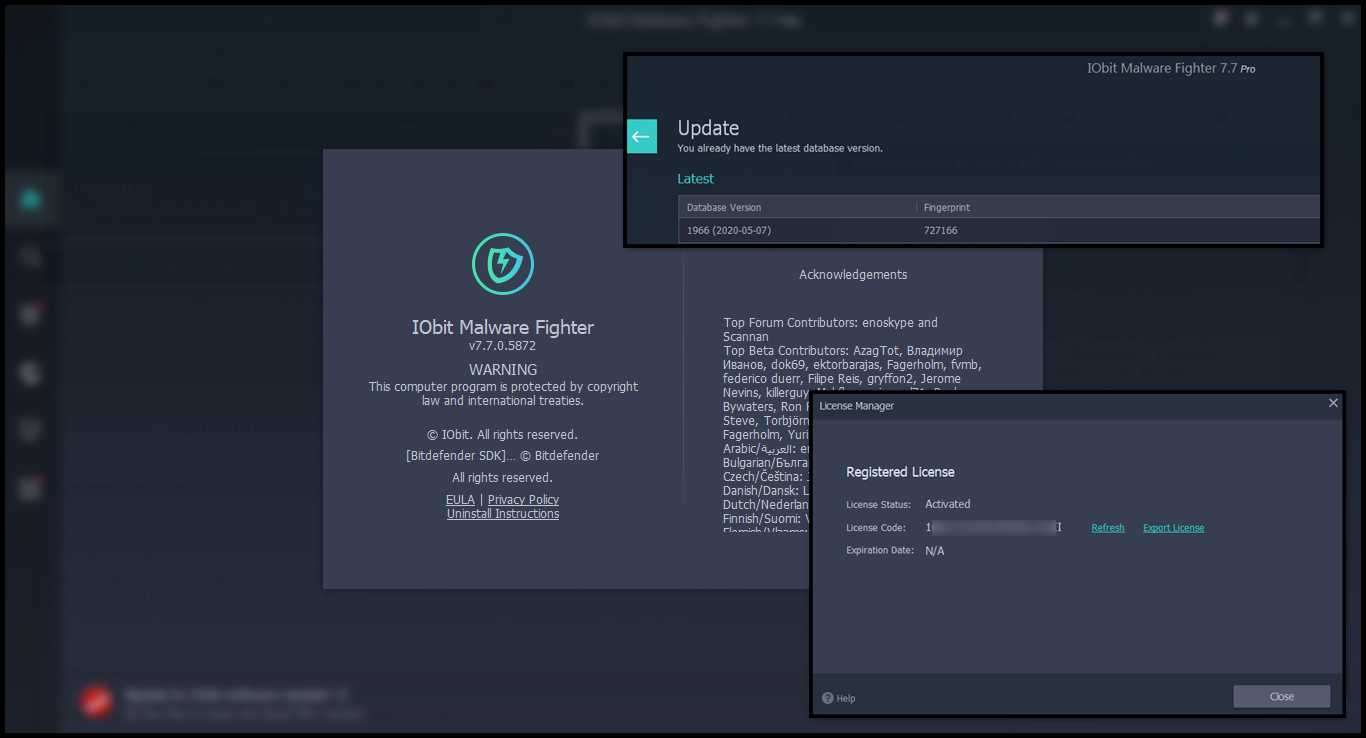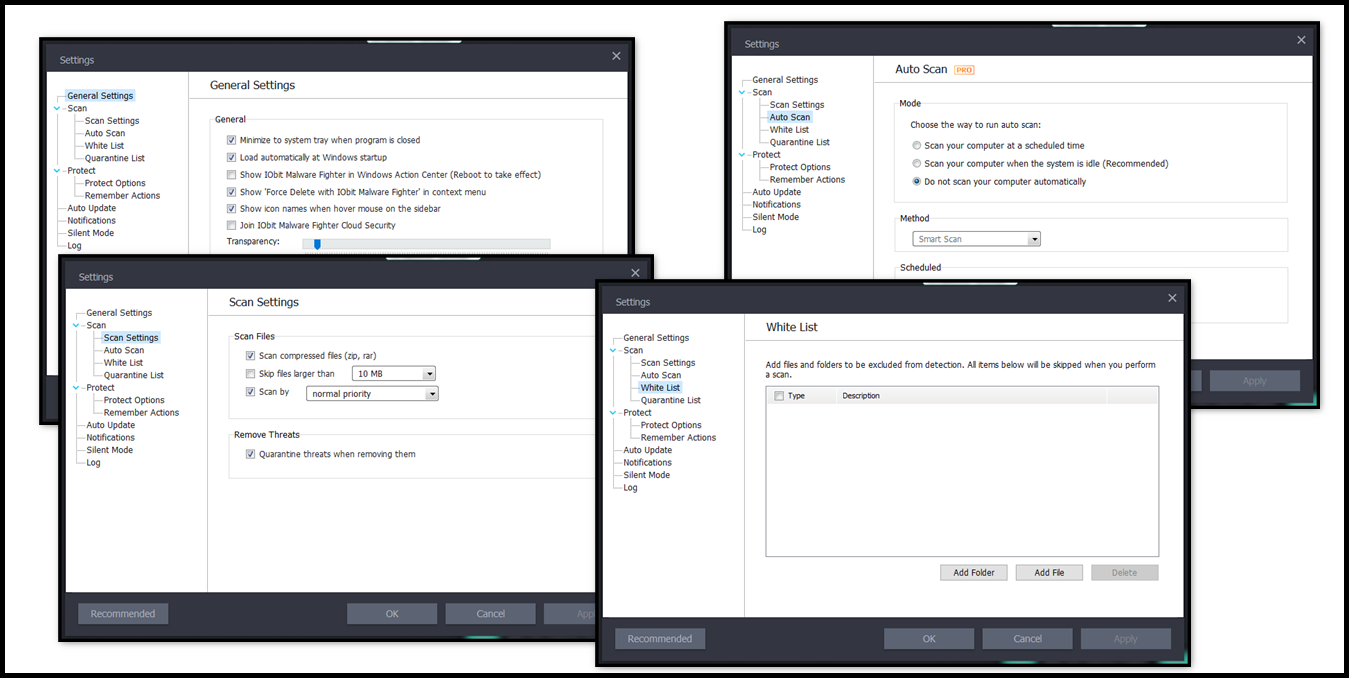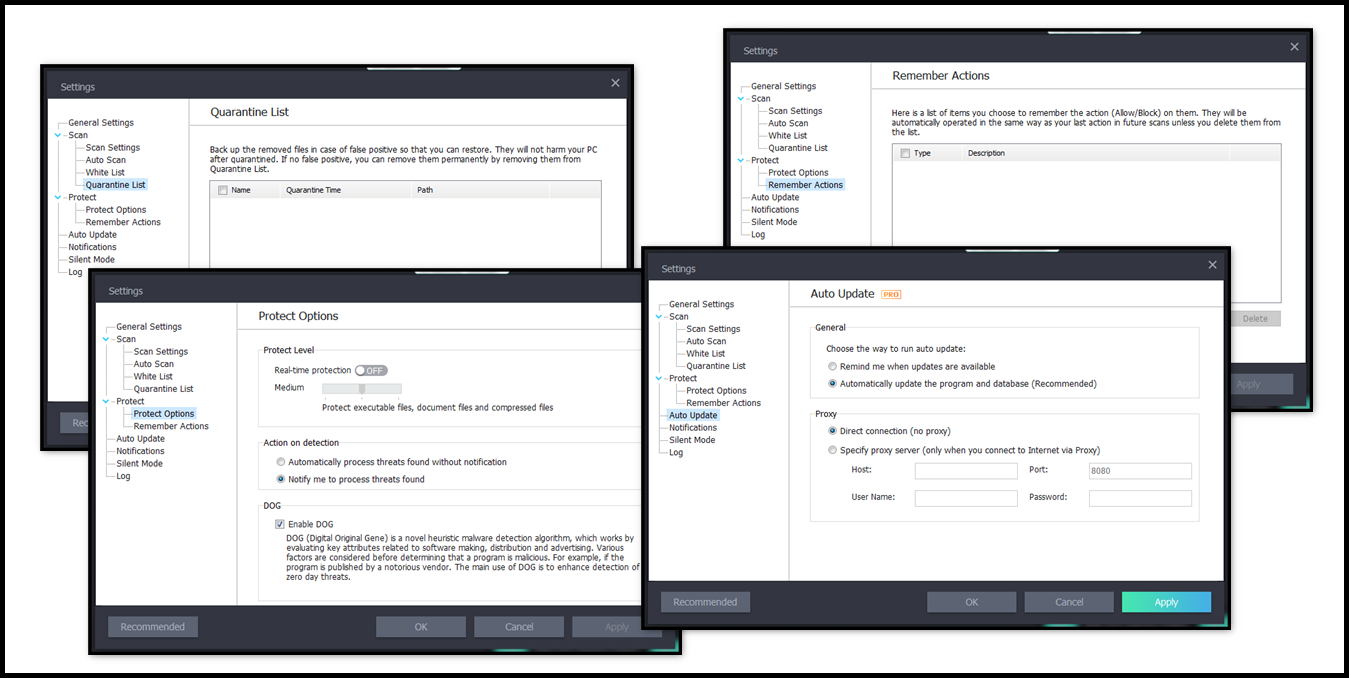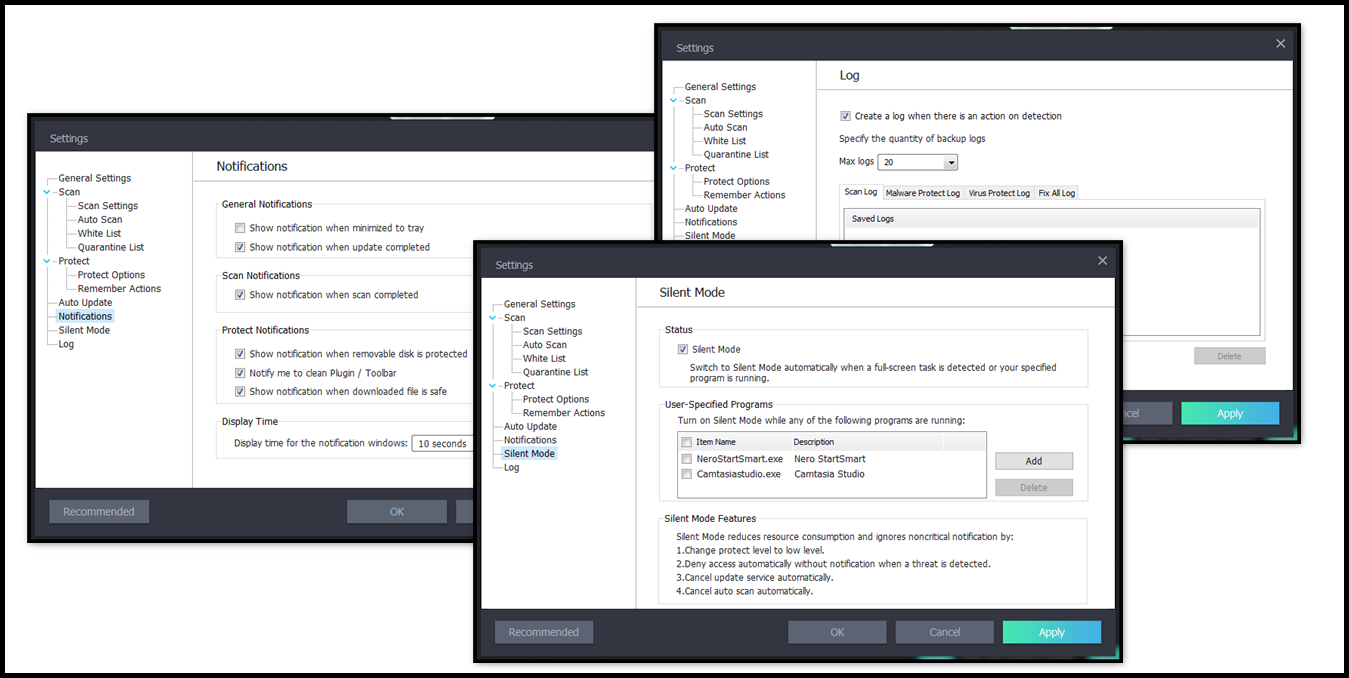 Virus free! 100% clean!
All credits go to Astron who made and shared the patch with us!
​
File: Patch-IObit.Malware.Fighter.Pro.6.x-Astron.exe
You must be registered for see links
47/68
MD5: AFE219FB4C7C98F09EA59BE6DCAD3402
SHA1: CF51AC5060F60685DA84747FB71E22FDD71D5464
SHA256: 760039D14CBB2DEAB0A7C5C93B036D00F828F00CD5FDD2AB5D94BB8C8A7C8AC0
Kind regards,
@Mirkec
in collaboration with TeamOS
Download links - version 7.7.0.5872 (Size: 61.62 MB):
You must be registered for see links
You must be registered for see links
You must be registered for see links
You must be registered for see links