an immortal captive
Uploader
Verified Member
Member
Downloaded

41.2 GB
Uploaded

55.4 GB
Ratio

1.34
Seedbonus

8,122
Upload Count

3

(3)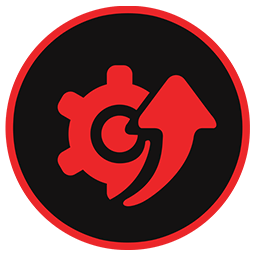 Updating drivers is usually an initial step to avoid hardware failure, system instability, and hidden security vulnerabilities. To update drivers regularly is also an effective way to enhance own overall PC performance, and maximize the gaming experience. While this process could be risky and frustrating if done manually, Driver Booster PRO is introduced to download and update drivers for the user automatically with just one click. Based on the cloud library, Driver Booster PRO can always be the first to identify outdated drivers and download and update drivers at an unrivaled speed. With the backup feature, it is an easy, effective and risk-free solution to keep user drivers up-to-date.
Driver Booster is a lightweight software application whose purpose is to help a user manage outdated drivers and game components, thus ensuring smooth and issue-free computer runs. The tool features an automatic scan mode that allows a user to update all drivers and game components to enjoy a stable performance of a system and smooth gaming experience. The tool offers detailed information about device drivers and game components detected on user systems, such as device, type, vendor, driver, provider, and version.
Driver Booster can automatically download the necessary updates and install them. What is more, it automatically creates a system restore point, so a user can easily revert the changes in case of errors or other types of malfunctions. Furthermore, user may stop the download process, enable the silent installation mode (the updating takes place in the background and user can continue with his work without receiving notifications and popups), uninstall drivers, as well as enable several post-processing actions, such as restart or reboot the computer at the end of the task.
The utility automatically scans newly connected devices, pick the saving directory where all the downloads are stored, automatically create a restore point before a driver is installed, build up a list with ignored devices (that are skipped from the scanning process), as well as set up network parameters.
Key features:
​
No advertisements;​

Unlock driver update speed limit;​

200% larger database to update more outdated and rare drivers;​

Reduce system freezes and crashes for better performance;​

Improved auto-download to accelerate download;​

Automatically backup all drivers for safe restore;​

Auto driver install and update during system idle time;​

Priority to upgrade game components for better gaming;​

Automatically update to the latest version;​

Free 24/7 Technical Support on Demand.​
Windows 10, Windows 8/ 8.1, Windows 7, Vista, XP
Internet connection.

i. Unzip The Archive
ii. Read "Read" for installation instructions.
iii. Enjoy..
Note: Make Sure you add "the loader" to whitelist of your AV. | Full Version


You must be registered for see links

IObitDriverBooster.exe :
You must be registered for see links
MD5 f493a38278789845bec3c63d7a8ba643
SHA-1 087744bd3fc13a27936d78de0aaa2ba3ae139783
SHA-256 9560cc8bd33d8f222627b916d7410b5137cbae31e4f942278e9779b29b341393

File Type: rar
File Size (mb): 28.0
Activation: Self Blooming
Type: Silent Insatller Only
Languages: Multi-Lingual

Plz Use " Uploadrar " | in case of its down, then use the Backup Mirror, for Support.
Uploadrar:
You must be registered for see links
Backup Mirror:
(PLZ Consider disabling Your Adblocker while downloading)
​
Last edited: