Downloaded

80.3 GB
Uploaded

1.1 TB
Ratio

14.38
Seedbonus

32,318
Upload Count

0

(0)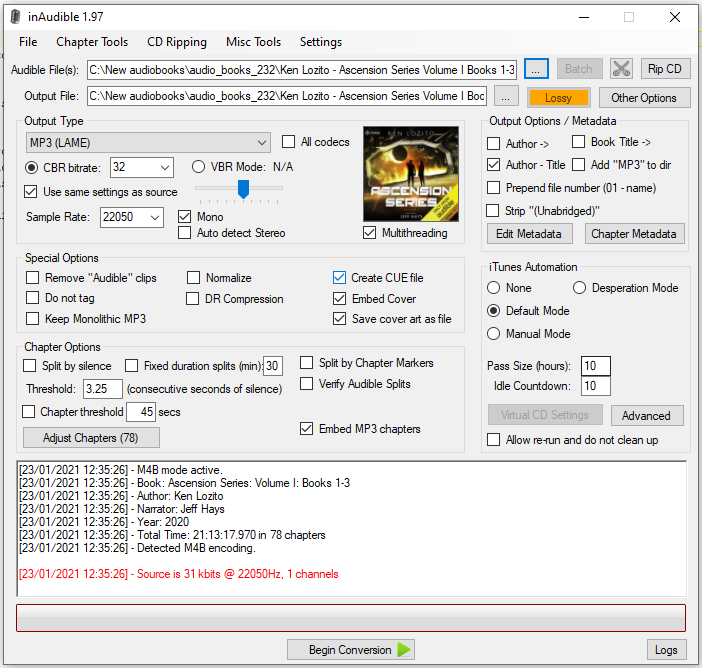 DESCRIPTION
The main purpose of inAudible is to remove Audible DRM and to convert AAX/AA to MP3 with chapters. This is useful because audio books from audible.com can't be played by most MP3 players.
It does other things too making it useful to anyone who listens audiobooks.
The main features of inAudible are
* Convert Audible AA/AAX to MP3, M4B, FLAC, WAV, etc.
* Losslessly decrypts AAC's from .AAX and MP3's from .AA files
* Retain ID tags of the audiobooks after conversion.
* Keep all metadata (chapters, author, cover art, title, etc.) of the audiobooks after conversion.
* Will cut files using Audible chapter marks or split using silence detection
* Set CBR bitrate, VBR quality, sample rate for output audio files.
* Rip CD
* Make simple editing to audio book file, Edit Tags, Rename file, Join MP3/M4B file
* Transcodes / splits M4B files to MP3 and other supported formats
* Supports MP3, M4B/AAC, Ogg, Opus & FLAC transcoding
* Supports batch conversion of AAX and M4B files
SYSTEM REQUIREMENTS
Runs on Windows 7 and later.
SCREENSHOTS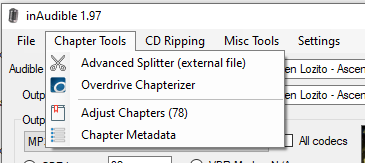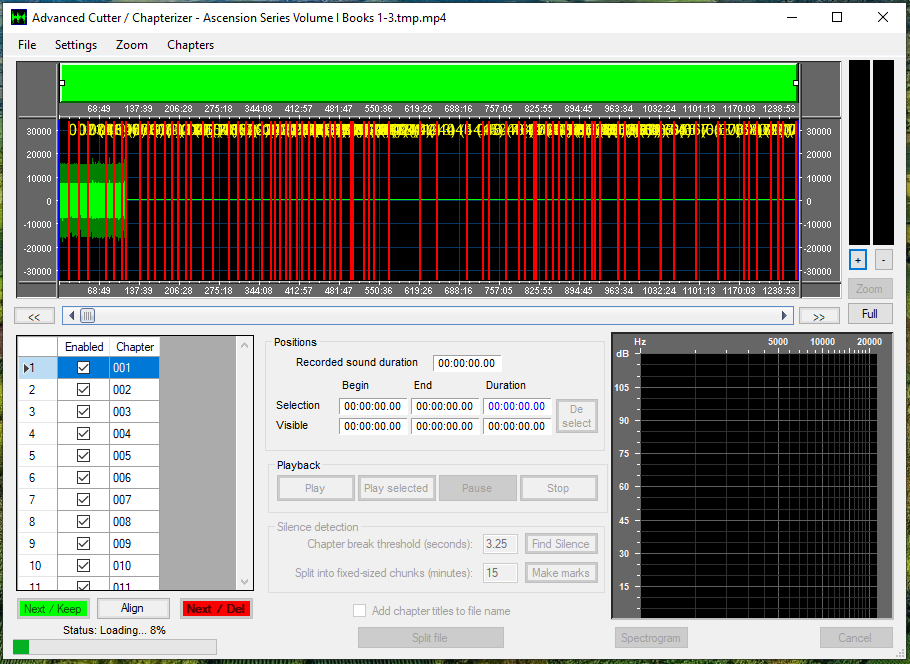 INSTALLATION
Extract inAudible197.msi from inAudible197.zip and run it.
inAudible-NG-keys are included but are usually not needed unless inAudible tells you otherwise.
Current versions of inAudible DO NOT require Audible Manager, iTunes, Virtual CD or any additional software. It will support these applications if they are installed, but AA and AAX files are decrypted natively using the inAudible-NG engine.
DOWNLOADS
You must be registered for see links
You must be registered for see links
You must be registered for see links