Administrator
Windows Modifier
Downloaded

56.1 GB
Uploaded

15.2 TB
Ratio

276.81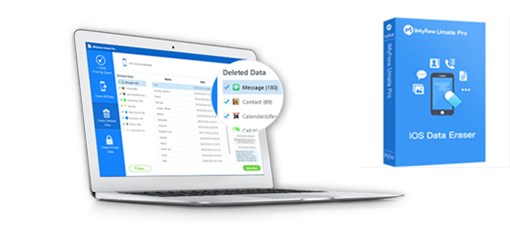 Review
iMyFone Umate Pro is a comprehensive software solution that enables a user to quickly and permanently remove unnecessary files from iDevice or perform a complete wipe to free up valuable disk space, as well as make deleted files impossible to recover in various ways. It has got some features that allow a user to optimize storage space, wipe clean user phone, protect user privacy and make user phone secure. It is straightforward to use, and it comes with an intuitive user interface.
Most operations can be performed with just a couple of mouse clicks, and no complex configurations are required. The program guides throughout all processes, so the user should not run into any significant issues. Primarily, it has five cleaning modes which are, One-click Free Up Space; Erase All Data; Erase Deleted Files; Erase Private Data, and Erase Private Fragments. The 1-Click cleanup mode frees up feature enables a user to scan for unnecessary junk files and temporary data, as well as photos, large files, and applications. Once a scan has been completed, the user can specify correctly which types of records should be removed.
Aside from removing unnecessary data from user iOS devices, the application is also capable of overwriting these files to make sure they cannot be retrieved and accessed by others. This function is particularly useful if a user wants to sell a device and wish to ensure the future owner cannot recover deleted files.
iMyFone Umate Pro is a powerful, easy-to-use application that can help users delete unnecessary files from the iOS device, prevent erased data from being recovered and perform a complete wipe. It features an intuitive interface and is very novice-friendly.
Clear hidden junk files;
Clear temporary files;
Compress photos;
Back up & delete photos;
Remove apps;
Back up & delete large files;
Speed up iPhone/iPad/iPod touch;
Free up iPhone/iPad/iPod touch;
1-Click CleanUp - Instantly delete all hidden junk files, trash, caches, temp files, etc.;
Preview and selectively erase both real and deleted personal data reliably like it never existed;
Erase previously deleted files saved on the device with no chance of recovery (messages, contacts, call history, photos & video, and browsing data);
100% wipe third-party app fragments: WhatsApp, WeChat, LINE, Kik, Viber, and 10+ more;
Erase all data irrecoverable even by the FBI!;
Erase all data and already deleted files;
Secure user privacy by erasing sensitive information with a guaranteed 0% recovery rate;
Erase private and incomplete fragments stored by 3rd-party apps;
Secure private data when selling, recycling or donating user iPhone.
What is new in version 6.0.0.7:
The official homepage does not provide any information about this release at the moment;
What is new in version 5.6.0.3 (Released on November 15, 2018):
Add permanent erasure of WhatsApp & its Attachment;
Speed up a process of cleaning temp files & erasing data;
Fix some minor bugs.
System requirements:
OS: Microsoft Windows all versions;
iTunes is required;
iOS 7.0 and later.
Install notes:
1. Kindly read "Readme.txt" file given in download zip file;
2. Enjoy!
Screenshots: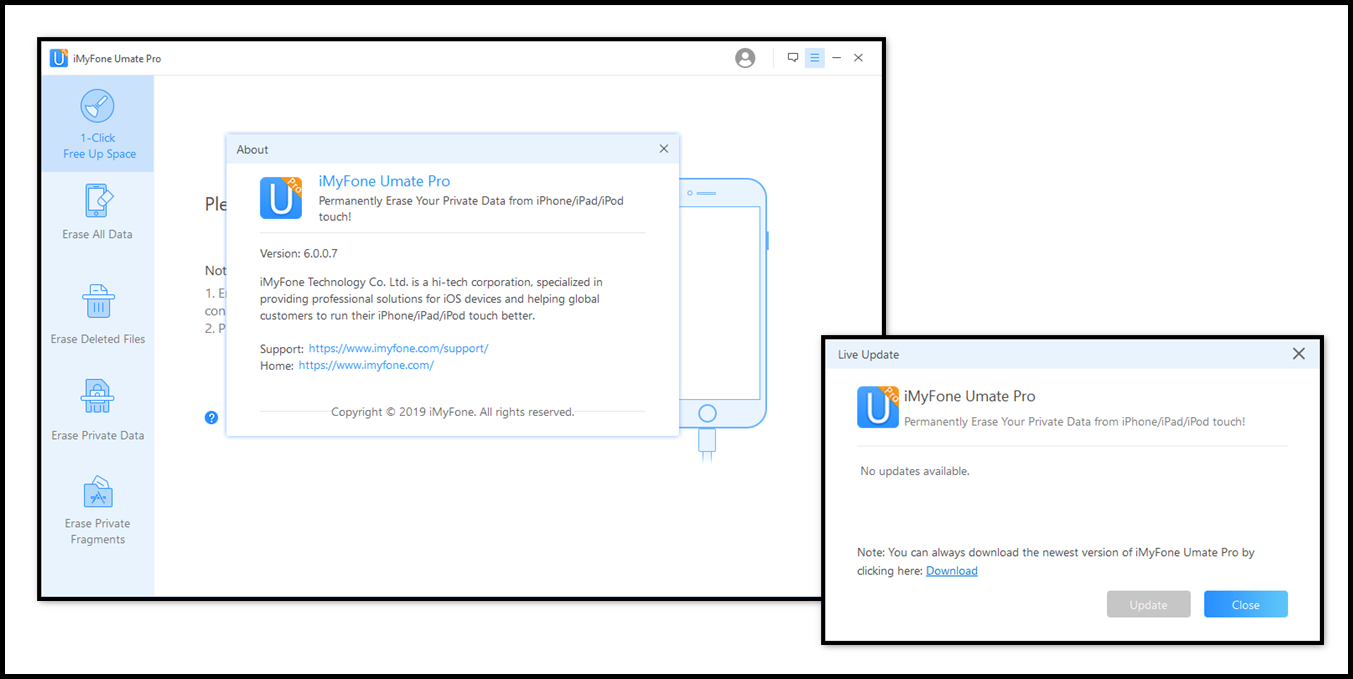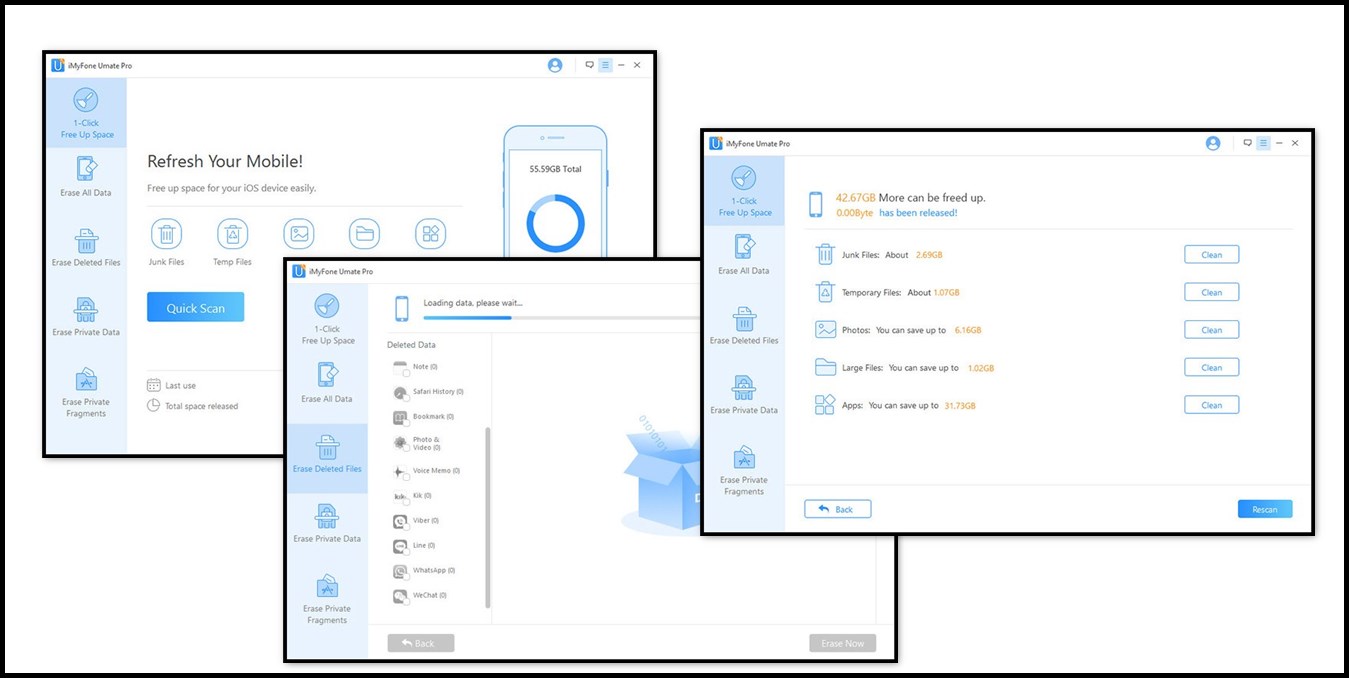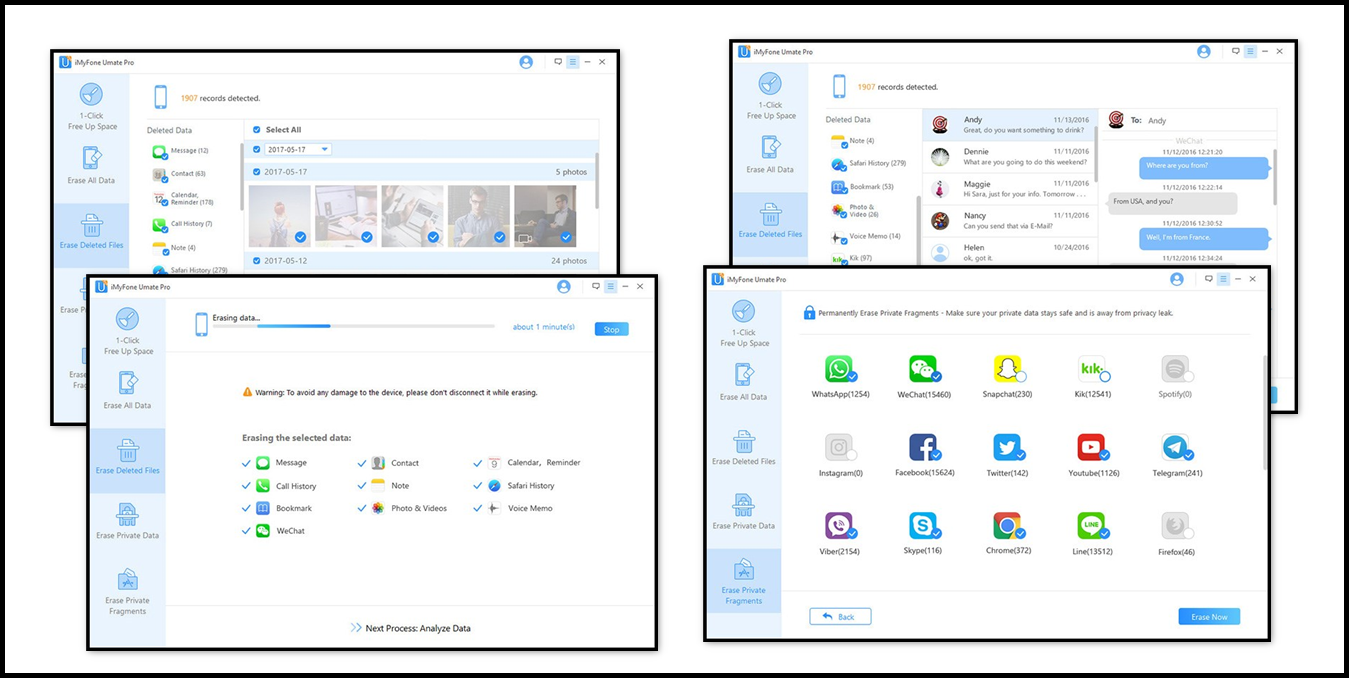 Virus free! 100% clean!
​
File: UmatePro.exe
You must be registered for see links
04/73
MD5: B4E1A2749A4879EA449D01A1ABC7287D
SHA1: C7867BE753518A2AEF98CCBC5EA903F5A70EC1CD
SHA256: 861A2060F89C7A0CE63463C7AD68FB06455F06C4EF9B0626F1D58D8A9D817AC6
Kind regards,
@Mirkec
in collaboration with TeamOS
Download links - version 6.0.0.7 (Size: 40.22 MB):
You must be registered for see links
You must be registered for see links
You must be registered for see links
You must be registered for see links