an immortal captive
Uploader
Verified Member
Downloaded

37.4 GB
Uploaded

55.4 GB
Ratio

1.48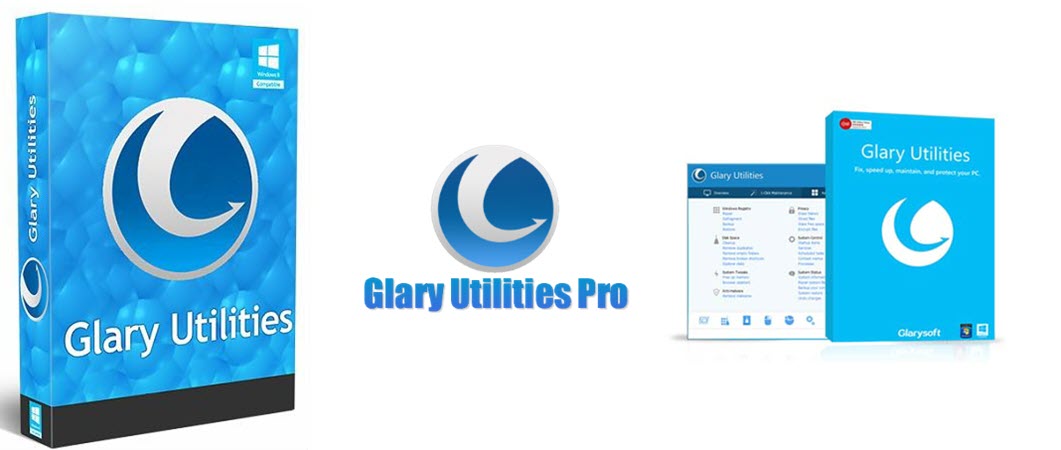 Glary Utilities- a set of system tools and utilities to fine tune, increase productivity and protect your PC. It allows you to get rid of junk files, obsolete registry entries and Internet history. With the help of Glary Utilities user can manage (including delete) the various modules used to expand the functionality of the browser to analyze the effectiveness of disk space usage and find duplicate files. More Furthermore, Glary Utilities optimizes the use of system memory, find, fix, or remove broken Windows shortcuts, manage the programs that start at Windows startup and uninstall software. It also supports the search function of empty directories and delete files

A set of tools:

Disk Cleaner - Removes junk data from your disks and recovers disk space.
Registry Cleaner - Cleaning the registry, scan and clean up your registry to improve your system.
Shortcuts Fixer - Corrects the errors in the menu shortcuts on the desktop.
Uninstall Manager - Uninstalls programs completely that you do not need any more.
Startup Manager - Manages StartUp Programs.
Memory Optimizer - Monitors and optimizes free memory in the background.
Context Menu Manager - Manager context menu controls context menu for files and folders ...
Tracks Eraser - Erases all the traces of the Internet: events, cookies, internet history ...
File Shredder - Erases files permanently without the possibility of recovery.
File Undelete - Quick and effective way to retrieve accidentally deleted files.
File Encrypter and Decrypter - Protects your files from unauthorized access and use.
Disk Analysis - Shows you the disk space usage of your files and folders.
Search for duplicate files - Finds and removes duplicated and empty folders.
File Splitter and Joiner - Splits large files into smaller ones for their management, then collects.
Process Manager - Monitors programs that run on your computer, and blocking software - Spyware and Trojans.
Internet Explorer Assistant - Manages ons Internet Explorer.
Windows Standard Tools - Provides direct access to useful settings window functions, taken by default.






Windows 10, 8.1, 8, 7, 2000, XP, Vista.







i. Unzip The Archive

ii. Read "Read" for installation instructions.

iii. Enjoy..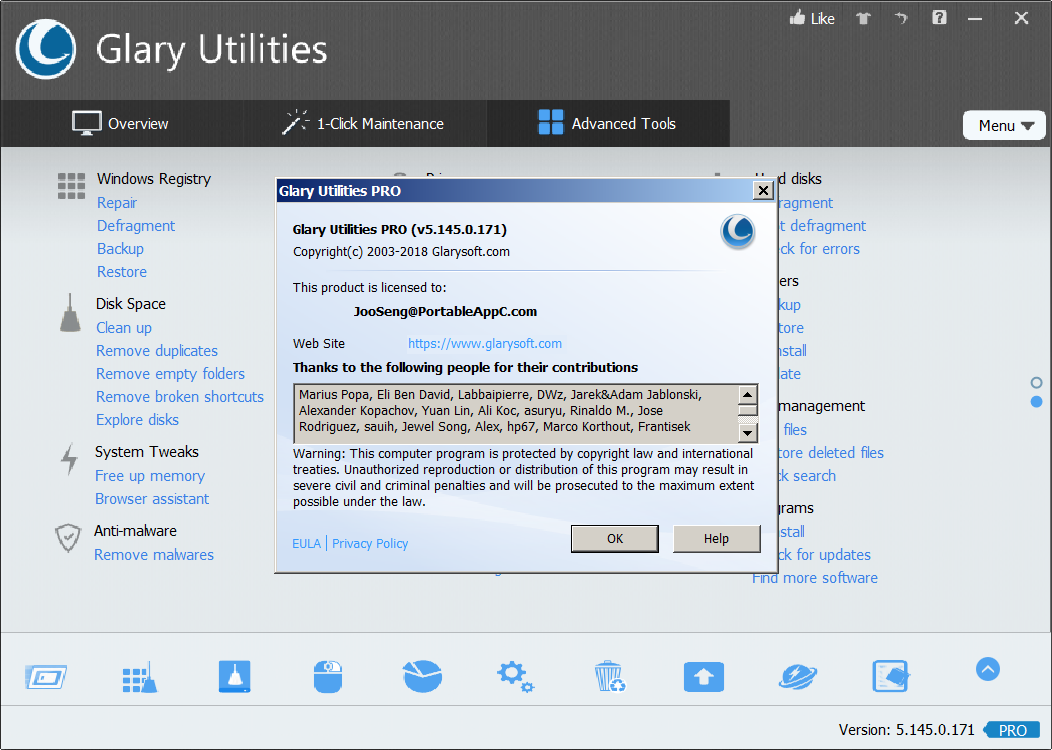 Glary Utilities 5.145.0.171.exe :

You must be registered for see links



MD5 dddd89c2f21727532cb91d92a1c3029d
SHA-1 223f1c8c02ebcb94a99dffaf52a1f1e2c37a8836
SHA-256 06515577056d00dd316cc48d4127fde251b50fba7ca6555b7a4a022f6ddd296f






File Type: rar

File Size(mb): 13.7

Silent Installers: Yes

Activation: Self-Blooming | Repack

Credits: elchupacabra







Uploadrar:

You must be registered for see links



Mirror:

(PLZ Consider disabling Your Adblocker while downloading)
​