Downloaded

614.8 MB
Uploaded

86.7 GB
Ratio

144.43
FPV Freerider Recharged

|

504 MB
RC Quadcopter Racing Simulator
Features LOS (line of sight) and FPV (first person view) flying.
Includes self-leveling and acro mode. 3D flight mode (negative thrust/inverted flying) is also available in the full version.
Supports mode 1,2,3 and 4.
Ability to adjust settings for input rates, camera and physics.
Nine sceneries included (four of which are loaded through the level editor), and more available as DLC.
There is also the full level editor included which enables you to create and share your own sceneries and tracks.

MINIMUM SYSTEM REQUERIMENTS
OS: Windows 7
Processor: Intel Core2 Duo 2Ghz or Higher / AMD 2Ghz or Higher
Memory: 2 GB of RAM
Graphics: Geforce GTX 960M / Radeon HD 7750 or higher, 1GB video card memory
DirectX: Version 9.0
Storage: 2 GB of available space
Important notes:
A game controller / RC radio is highly recommended.
Integrated Intel HD graphics cards not recommended.
AUTHOR'S NOTE: I could not test it in full because I do not meet the minimum hardware requirements. I have only proven that it can be installed correctly
Instructions:
1. Mount or burn iso image.
2. Install
3. Play

Scanned with Avast Premium Security 2019 - 100% virus or malware free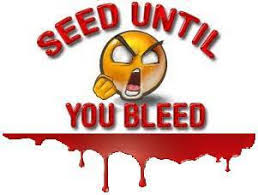 Created With:

uTorrent/3.5.5

Comment:

Downloaded From https://www.teamos-hkrg.com/

Peers:

1 Seeders + 0 Leechers = 1 Peers

Loading…