Downloaded

47.1 GB
Uploaded

91.2 TB
Ratio

1982.15
Seedbonus

1,331,762
Upload Count

218

(223)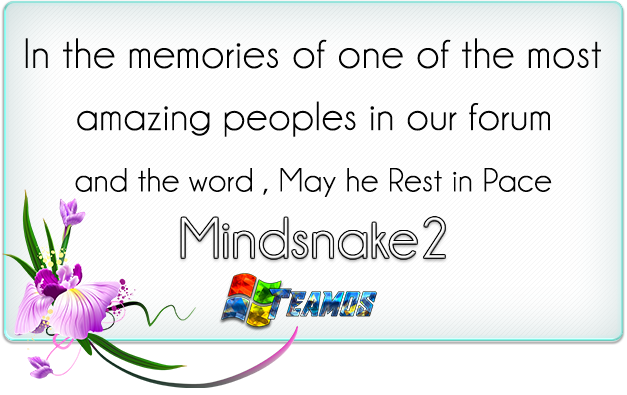 Please every one.. I got something to mention thats important, so let me have the time.. Just a little while ago I learn that a Team-OS member who many here have known and called a special friend and person has left us.. Surrounded by a Loving Family and close Veteran Buddys his fight and service has become Peace at last.. A truly amazing person in everything he did here at Team-OS in a short time.. From just saying a kind hello, to helping where ever he could and never once complaining or rude or disgusted.. Never.. He registered here and right away subscribed to become a VIP.. He was constant here every day and I for one will miss him more than I can fathom.. You all should too..

E-7 Sergeant First Class "William Mozingo">> aka Mindsnake2.. A VIP forever!!
I hope to see you again soon, Soldier and Friend! Fare Thee Well!!
Below is the complete message I received from his life long friend..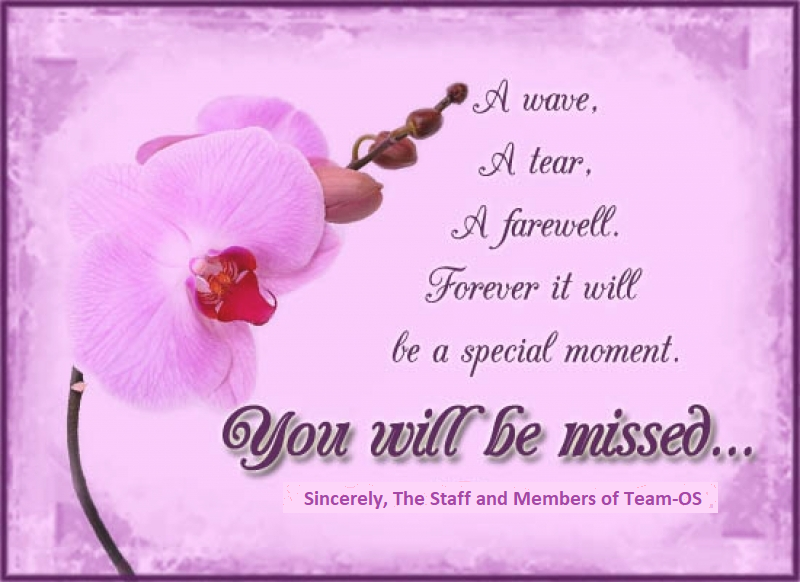 This was a most difficult Thread for me to do, But this will stand forever..

Please comment to the @Mindsnake2 and to his wonderful family..
He and them will Hear You!!

Comment from you hearts and souls and most of all memories..

​