an immortal captive
Uploader
Verified Member
Downloaded

37.4 GB
Uploaded

55.4 GB
Ratio

1.48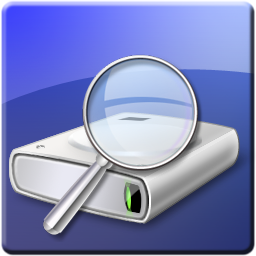 CrystalDiskInfo monitors the "health" of hard drives that support SMART self-diagnosis technology. Monitors and provides an overall assessment of the status of your drive. It also gives detailed information about the hard drives installed in the computer (firmware, serial number, standard, interface, total operating time, etc.) and displays the SMART attribute parameters (read errors, performance, spindle start / stop, track search time, number of cycles on-off, sector errors and much more). It can display indicators in the tray with the temperature of each drive, builds a graph of temperature changes. Allows you to control performance / noise settings.

Key features:

Support for external USB drives.
Monitoring health status and temperature.
Warning about problems with hard drives.
Display AAM / APM information.






Windows 7, 8/8.1, 10







i. Unzip The Archive

ii. Read "Read" for installation instructions.

iii. Enjoy..







CrystalDisk 8.6.2.exe :

You must be registered for see links



MD5 ba600b88c31dbbf46f452b24370dcb2c
SHA-1 9cfc24b46d21ae457bd032f965ebd6f8391ae7ba
SHA-256 accda115ca7c91bea76e0f9080e64c5658677b62a160663609664d53b7fd2d39






File Type: rar

File Size (mb): 8.0

Activation: Not Required | Freeware

Silent Installer: yes

Credits: elchupacabra







Plz Use " Uploadrar " | in case of its down, then use the Backup Mirror, for Support.

Uploadrar:

You must be registered for see links



Mirror:

(PLZ Consider disabling Your Adblocker while downloading)
​