Downloaded

3.5 GB
Uploaded

25.6 TB
Ratio

7420.96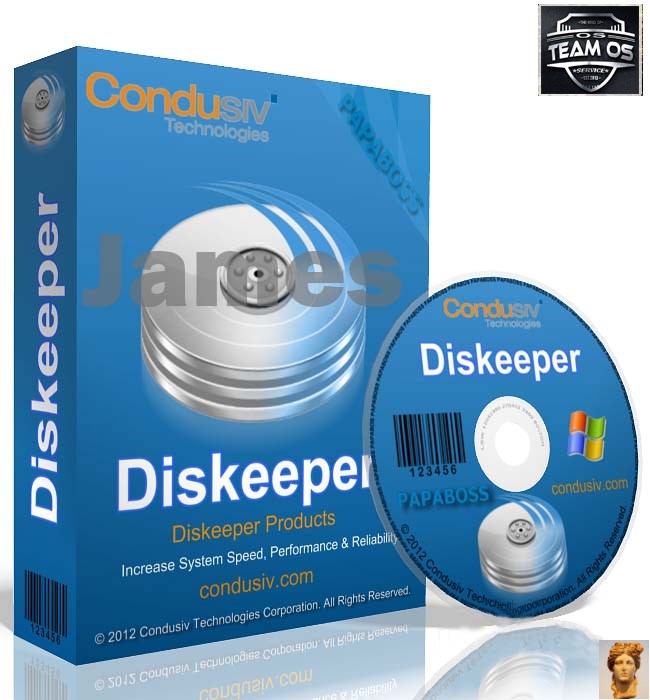 Diskeeper 16 Professional​
Features:
Diskeeper's intelligent resource monitoring, InvisiTasking®, ensures all optimization occurs without hampering system resources, so servers can operate at full production while Diskeeper 16 runs in the background. InvisiTasking monitors resource consumption on a Windows system (disk, memory, network and CPU usage) and uses only resources that are otherwise idle, so Diskeeper 16 runs invisibly with no intrusion on system resources. InvisiTasking monitors volumes for files that are impacting performance and deploys the Instant Defrag™ engine to consolidate the few remaining fragments on HDDs (SSDs excluded) that were not eliminated by IntelliWrite, if any. With Diskeeper 16 Professional, optimization is proactive, continuous and seamless.
For IT professionals who need to deploy Diskeeper 16 across multiple PCs, the Diskeeper 16 Administrator console allows for seamless network deployment. For Windows PCs, Diskeeper 16 is the only highly efficient and proactive software for maximum performance—making it the #1 solution for keeping Windows PCs running better than new.
This eliminates the "death by a thousand cuts" scenario of many, tiny writes and reads that slow system performance and shortens the lifespan of HDDs and SSDs alike. Diskeeper 16 electrifies Windows system performance to operate faster than new with the addition of dynamic memory caching – using idle DRAM to serve hot reads without creating an issue of memory starvation or resource contention.
Proactive and Efficient PC and Laptop Performance Optimization
Where typical defragmentation utilities consume resources to operate and deal with fragmentation only after the performance penalty has already been incurred, Diskeeper 16 is the only proactive solution that solves the problem in real-time while running transparently in the background, eliminating fragmentation issues from occurring on HDDs and SSDs. Diskeeper 16 boosts performance faster than new with DRAM caching.
The real genius in Diskeeper€™ is newest engines is that nothing has to be allocated for cache. Diskeeper dynamically uses only what is available at any given moment and throttles according to the need of the application. If memory is under provisioned and the application asks for all the memory, the caching engine throttles back entirely. However, with as little of 4GB of available DRAM, PC Mark scores reveal a 73% boost in the Microsoft Office Productivity test and a 31% boost in the storage bandwidth test.
Keep your business PCs and laptops running like new with Diskeeper 16 Professional:
– Delivers accelerated I/O performance for Windows PCs
– Improves business productivity by ensuring applications run at peak performance
– Proactively prevents performance-robbing fragmentation at the Windows OS level
– Caches hot reads from idle, available DRAM
– True "set and forget" management
– Low overhead with resource monitoring for continuous optimization without hampering resources
– Users can opt for the Diskeeper Administrator management console if needing to deploy to hundreds or thousands of PCs
– The new dashboard reporting shows the actual "time saved" benefit on every system so the value is easily quantifiable and never in question.
File size: 67.4 MB​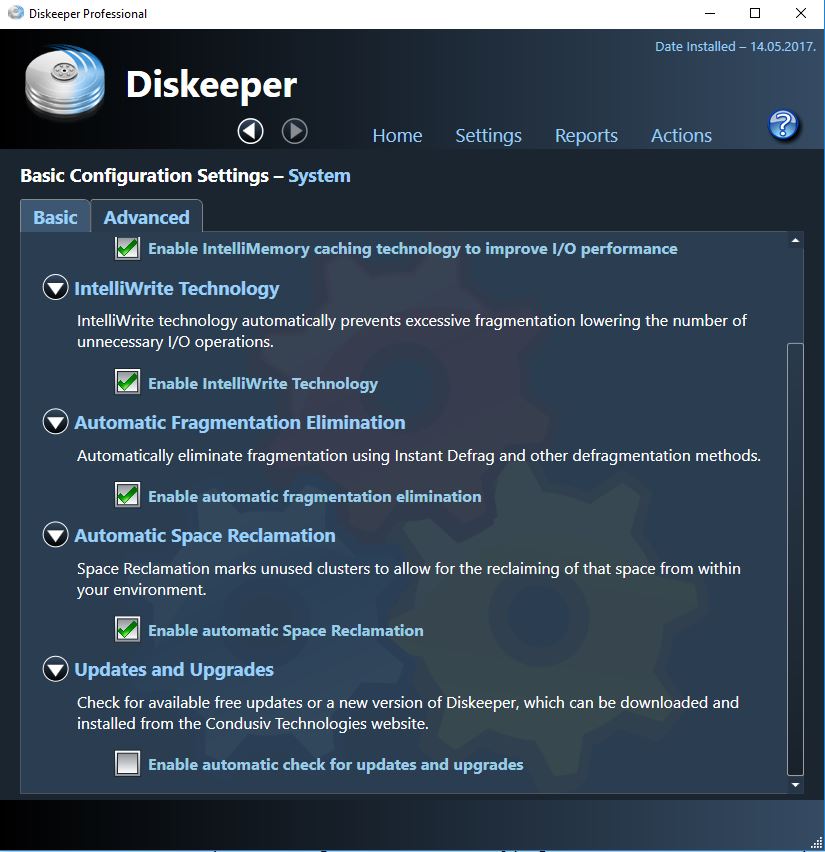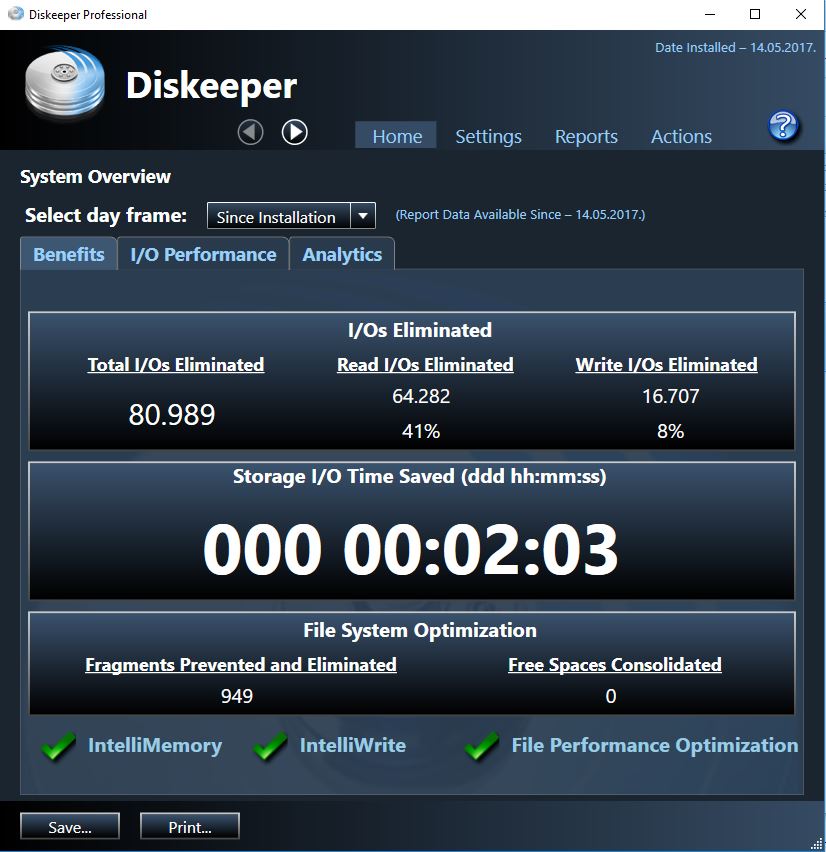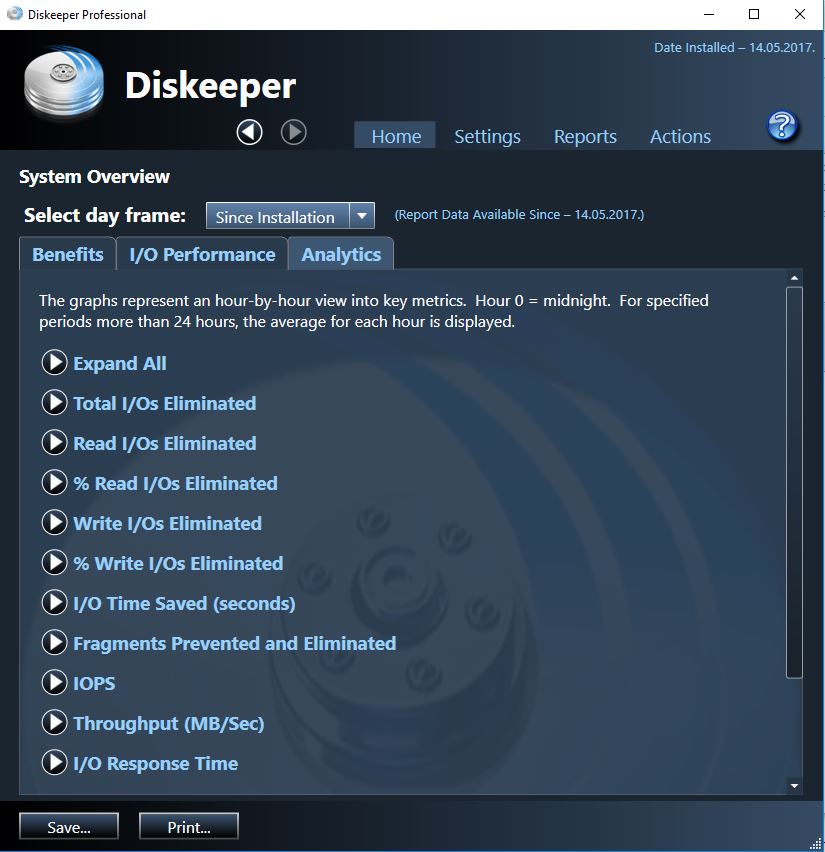 1. Run autorun.exe... after installation, choose "Reboot later".
2. Run as administrator file Diskeeper16Pro.exe, wait and press
Activate.
3. Disable internet connection and restart PC
4. Run application, go to settings and uncheck "Updates and Upgrades"
5. That's it!

LINK:
​
You must be registered for see links
​