Downloaded

31.7 GB
Uploaded

23.6 TB
Ratio

762.57


Breakaway Audio Enhancer is an easy to use piece of software designed to help you improve your music listening experience, by providing you with advanced features, similar to what professionals use in their studios.

With Breakaway Audio Enhancer
you can control the sounds emitted by your Internet browsers and other applications, but especially the songs you want to listen to.

This efficient utility
will automatically adjust the volume and equalize the sounds from various sources, allowing for uniformity in all generated audio. This way, you no longer need to crank up the volume for certain audio files and lower it for louder ones, this operation is performed instantly.

Nonetheless
Breakaway Audio Enhancer will not modify or change the files, it will simply even out the way they sound in real time, enabling you to enjoy your music to the fullest.

The program is fairly simple to configure
as it offers a 'Setup Wizard' that will guide you step by step through the entire process. You get to test the sounds it produces and decide which aspects need improving.

From Breakaway Audio Enhancer's main window
you are able to adjust the volume manually. In addition, a dedicated menu allows you to select a preferred 'Core Preset' that you can apply to all output sounds.

You can use the 'Reference Classical'
preset to preserve the spectral balance of classical music, while the 'Easy Listening' configuration is best recommended for when playing background music, creating a smooth listening stage.

When you want to watch a film
and not have to worry about constantly adjusting the volume, you can use the 'Reference Movie' preset, that can keep the dialog between characters intelligible while also toning down special effects so they do not blast your ears.

Breakaway Audio Enhancer
is an efficient tool that will help you improve the sounds emitted by all Windows media players, working as a filter between your player and your speakers.

Features:
Multi-band dynamics processing restores spectral balance to your music library.
Multiple look-ahead peak limiters provide distortion-free transient control.
Makes tunes sound louder and punchier, while bringing out subtleties you never knew existed.
Automatically adjusts volume dynamics and spectral balancing.
Corrects song-to-song volume shifts and overdriven speakers.
Same professional technology used by DJs, radio stations and webcasters.

System Requirements:
Memory: 512MB (minimum) for Windows 2000 / XP
2GB (or more) is recommended for 64-bit Windows Vista, Windows 7, Windows 8, and Windows 10.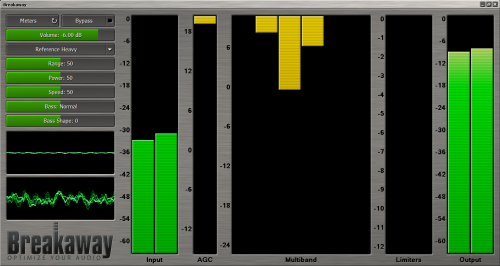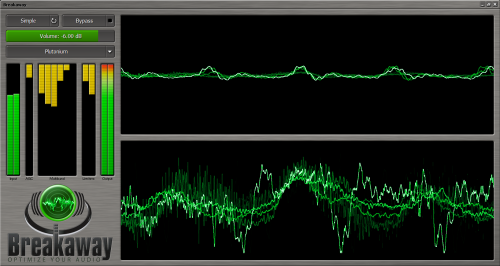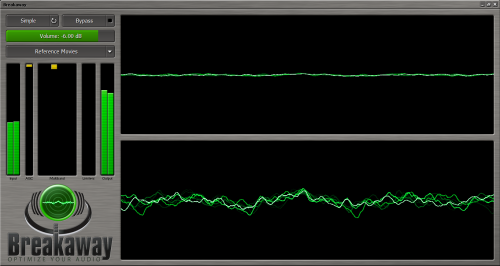 You must be registered for see links