in association with freedom
Moderator
Windows Modifier
Downloaded

16.2 GB
Uploaded

3.9 TB
Ratio

245.04

This is an all-in-one forensic solution.
Acquire, Locate, Extract, and Analyze digital evidence stored inside computers and mobile devices, RAM and cloud.

SQLite freelist, WAL and journal file analysis extracts destroyed evidence and displays deleted information such as deleted iPhone SMS messages and cleaned Skype chats. Unallocated space inside SQLite can be located and carved for known artifacts.
EnCase (e01 and ex01), AFF, X-Ways, DMG, SMART, UFED and DD images can be mounted, including Windows, Mac OS X and Linux drives, Android phones as well as various virtual machines, such as VMWare or Virtual PC files.
Pictures and video files scanned and analyzed for EXIF data, pornography, faces, scanned text and signs of image alteration/modification. More than 90 image formats are supported, including many RAW camera formats.
Live memory (volatile RAM) analysis enables the extraction of social networking remnants (e.g. Facebook, Twitter), Web-based emails (e.g. Gma!l, Hotmail), cloud application data (e.g. Dropbox, Flickr) and so on.
All major instant messengers are supported including Skype, MSN, Yah00 Messenger, ICQ, and many more. Over 200 messenger applications for Windows, Mac OS X, Unix/Linux and mobile devices are supported.
Mobile device backups, UFED/JTAG/chip-off dumps for Android, iPhone, iPad and Blackberry are analyzed for calls, SMS/iMessages and data collected from multiple mobile applications.
Text-based and fully visual versions of the timeline provide the ability to display and filter all user activities and system events in a single aggregated view.
Office documents, including Microsoft Office, OpenOffice, PDF and RTF files: plain text, metadata and embedded objects are extracted and analyzed.
Proprietary Registry Viewer helps viewing Windows registries without third party applications. Even badly damaged registries can be shown.
More than 280 types of encrypted files can be identified. You can also decrypt them (if you have extra decryption module purchased).
Free Evidence Reader tool allows sharing your findings with your colleagues with or without Belkasoft Evidence Center installed.
All major email clients are supported including Outl00k, Outl00k Express, Mozilla Thunderbird, Windows Live Ma!l, The Bat etc.
All major Web browsers are supported including all versions or Internet Explorer, Mozilla Firefox, Chrome, Opera, Safari etc.
System files such as Windows Event Logs, $Log, $MFT, thumbnails, thumb cache, registries and jumplists are supported.
The product is integrated with other major forensic suites by AccessData, Guidance Software, ADF, LACE and others.
Reports in text, HTML, XML, CSV, PDF, RTF, EML, KML, Excel and Word formats with powerful reporting components.
Native support for Windows registry files allows recovering badly damaged and partially overwritten registries.
Native support for SQLite databases allows recovering badly damaged and partially overwritten databases.
Deleted history retrieval (carving) supported in allocated, unallocated, $MFT or entire disk space.
Refined BelkaCarving™ analysis thoroughly defragments Live RAM dumps for accurate results.
Proprietary SQLite Viewer helps viewing SQLite database without third party applications.
Full-text search through all types of collected evidence.
Dropbox database decryption supported.

1. Install the setup.
2. Run "Spoon Studio Extractor.exe" then drag "C:\Program Files\Belkasoft Evidence Center x64\Evidence Center App.exe" onto it. To unpack the file click "Extract Files".
3. Copy "BelkasoftFixer.exe" to "Export Files" folder then run from it.
4. Copy everything inside "@
[email protected]
" and "Crack" folders to "C:\Program Files\Belkasoft Evidence Center x64".
5. Now you can delete "Evidence Center App.exe" if you want.
6. Run program with "Evidence Center.exe"

Windows 7 64-Bit or later.
4-core i7 or later.
16 Gb of RAM.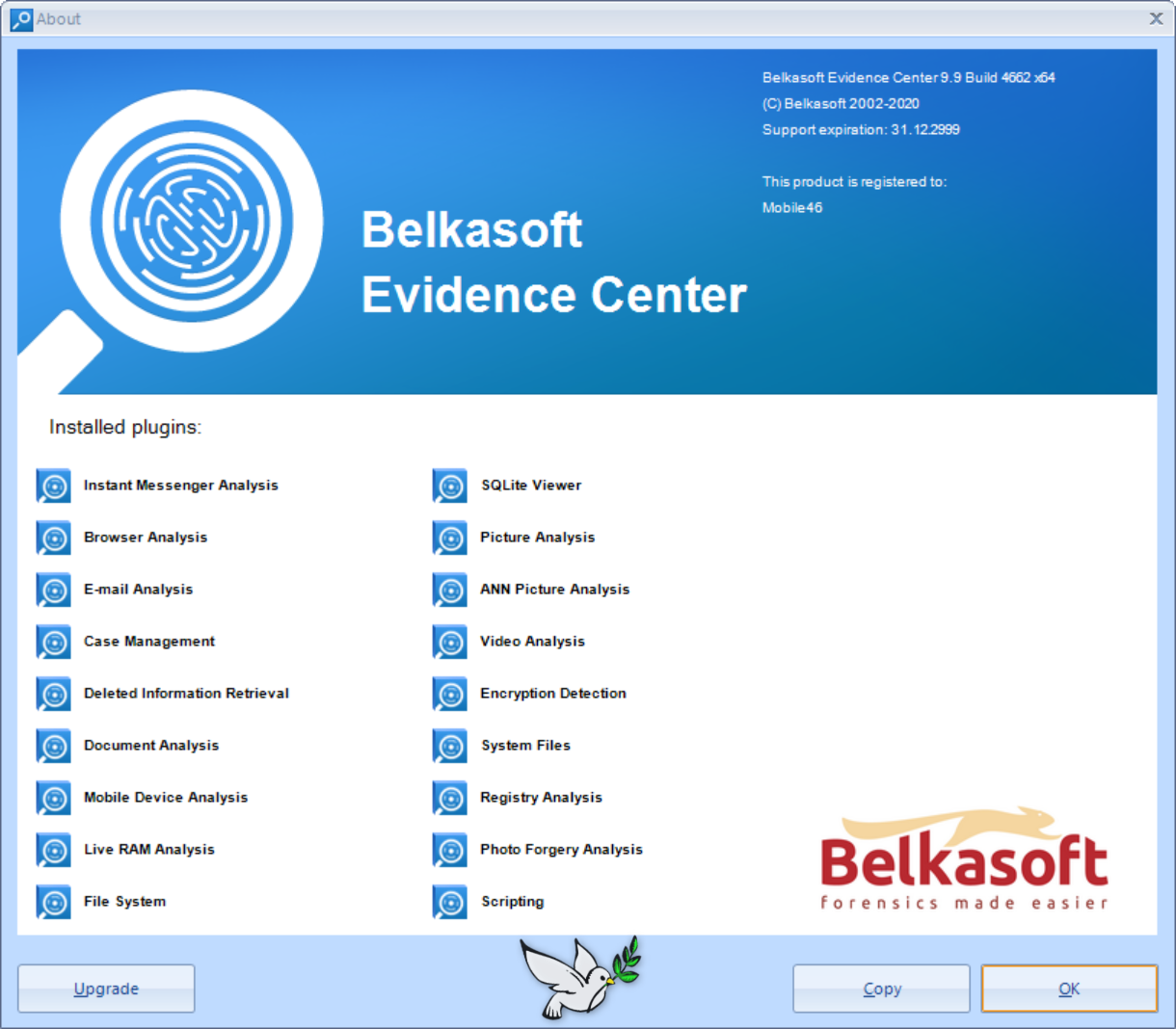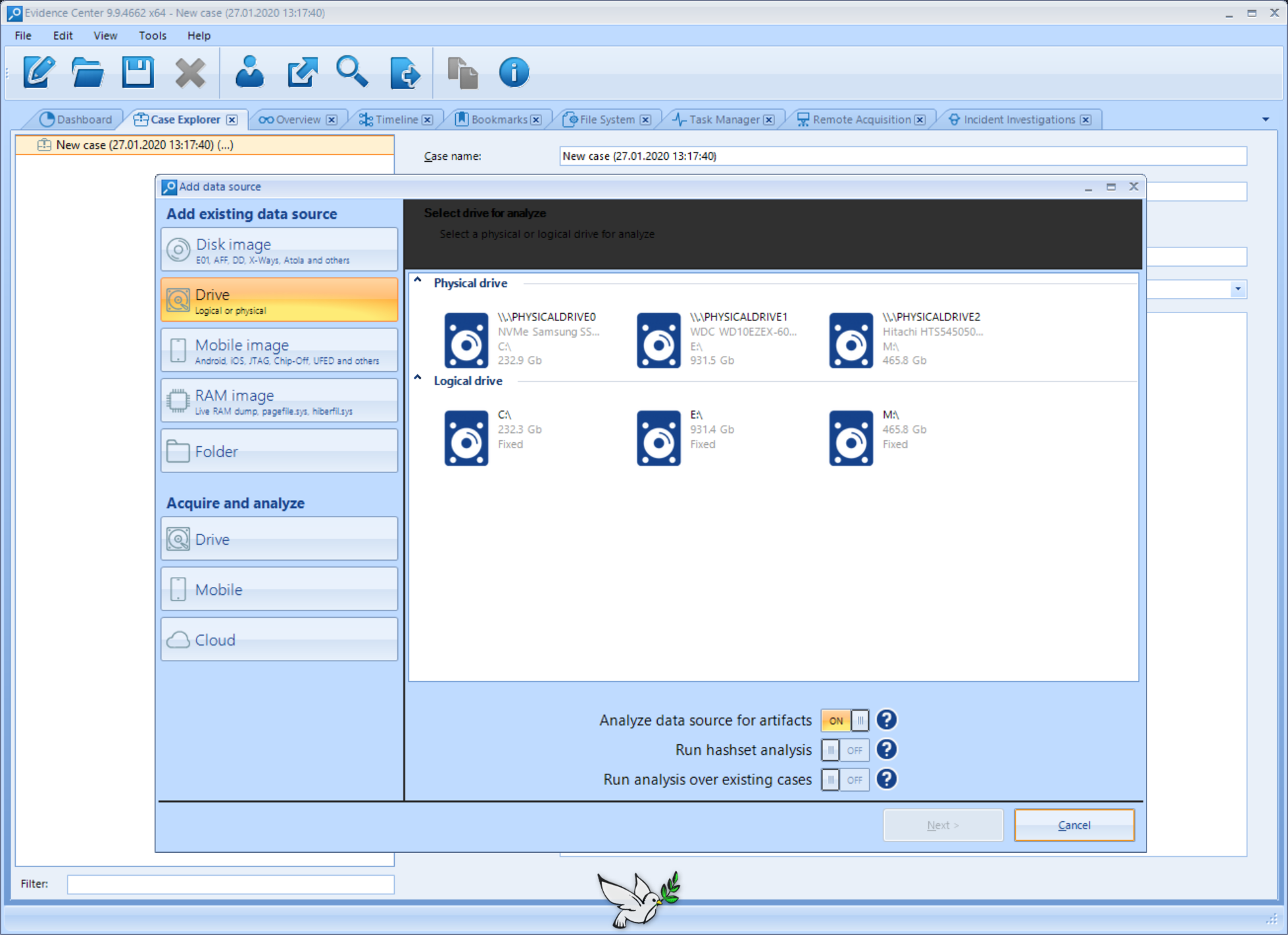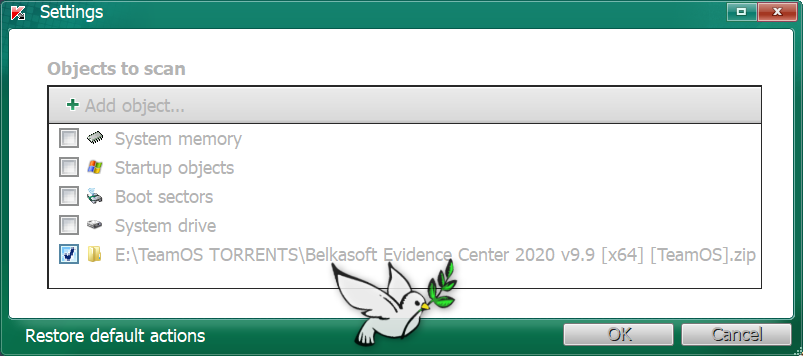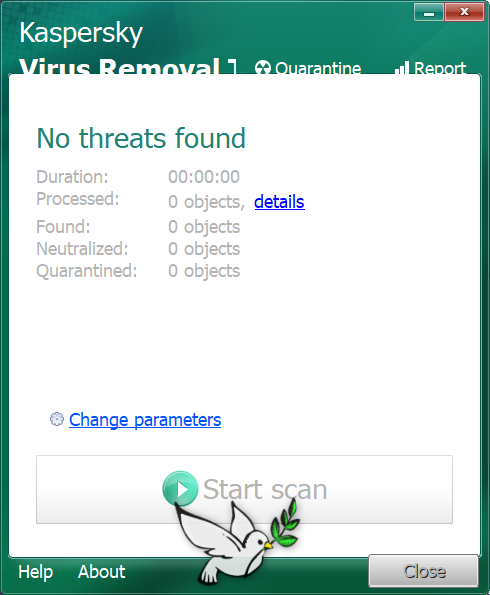 - shout out to Mobile46 -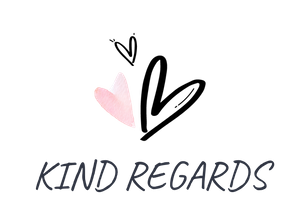 Created With:

Tixati v2.66

Comment:

Downloaded From https://www.teamos-hkrg.com/

Peers:

7 Seeders + 0 Leechers = 7 Peers

Loading…