Downloaded

614.8 MB
Uploaded

84.5 GB
Ratio

140.73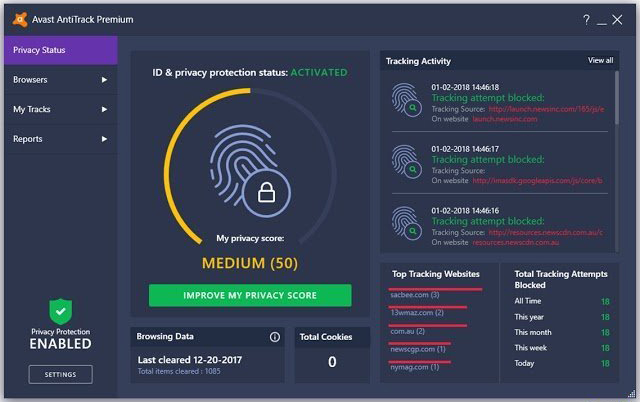 Avast AntiTrack Premium CRX 2.0.2.3101 for Chrome
|
3 MB
Avast AntiTrack Premium Description:
Websites collect information on you to build a unique online profile that advertisers can identify you by.
Our antitracking software warns you when snoopers try to follow you and stops them.
This extension works with Avast AntiTrack Premium to protect you while you browse with
Google Chrome
, allowing you to easily:
•
Know when you're being tracked
•
Keep your true identity private
•
Stop targeted advertising
•
Erase your traces automatically

Google Chrome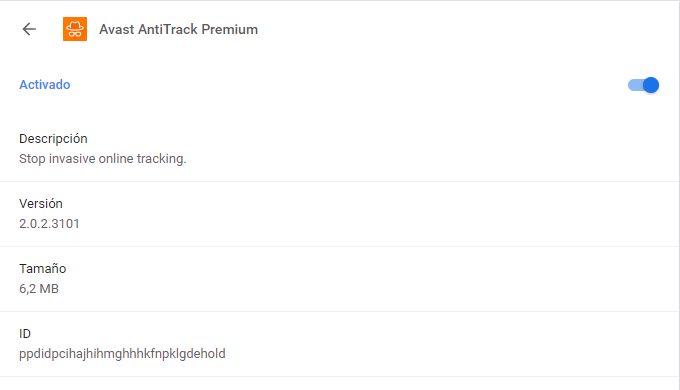 After you download the crx file for Avast AntiTrack Premium 2.0.2.3101, open Chrome's extensions page (
chrome://extensions/
or find by Chrome menu icon > More tools > Extensions), activate the
developer mode
on the top right as shown in the image, and then drag-and-drop the *.crx file to the extensions page to install it.


Scanned with Avast Premium Security 2019 - 100% virus or malware free
You must be registered for see links