Administrator
Windows Modifier
Downloaded

56.1 GB
Uploaded

13.8 TB
Ratio

251.08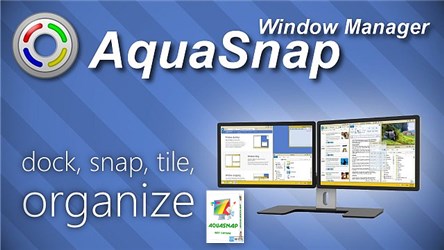 Review
AquaSnap is a lightweight tool designed to help user's work more efficient when dealing with multiple application windows, in the sense that it automatically resizes and snaps them to the margins and corners of the screen. It comes as a single product inspired from the Aero Snap and Aero Shake feature of Windows 7, though AquaSnap is also compatible with Windows XP and Vista.
The application is straightforward to use even if the user is unfamiliar with the features mentioned above and how they function. It displays a comprehensive, tabbed window interface, each tab corresponding to a specific element of the application.
Using AquaSnap user can pin windows to the sides and corners of the screen with simple drag-release and double click actions. The application allows a user to choose the snapping features to apply to independent or child windows belonging to a multi-document interface (MDI). It is a beneficial feature if user work with various CAD, authoring, programming, and design applications where being able to organize user workspace quickly improves productivity.
Both the snapping and stretch functions are fully customizable. It means that a user can choose to pin a window to specific sections of the screen frame, as well as stretch it by the selected directions. For additional operating system ergonomics, AquaSnap enables a user to add transparency to selected windows so a user can view the content located beneath them. It can be done by merely shaking the selected window. The degree and sensitivity for which the action is triggered can also be adjusted.
AquaSnap is undoubtedly a useful tool designed to ease the way we browse our computer, transfer files and optimize the use of various other applications.
Key features:
Window docking: Split user desktop in one smooth gesture;
Window tiling: Sometimes, splitting user desktop into halves or quarters is not ideal;
Window snapping: Do not waste desktop space, pixels are precious;
Window stretching: One click to conquer this free space on a user screen;
Move windows together: Easily manage these small floating windows;
Make it stay on top: Need to keep an eye on a small window;
Keyboard shortcuts: Be even more productive with keyboard shortcuts;
In user language: AquaSnap has been translated into many languages.
What is new in version 1.23.7 (Released on February 22, 2019):
Fixed a compatibility issue with the Bloomberg Terminal;
Improved compatibility with the Steam client.
What is new in version 1.23.6 (Released on November 18, 2018):
What is new in version 1.23.5 (Released on March 10, 2019):
Fixed a bug introduced in the previous version.
System requirements:
OS: Microsoft Windows 10/Windows 8/Windows 7.
Install notes:
1. Kindly read "Readme.txt" file given in download zip file;
2. Enjoy!
Screenshots: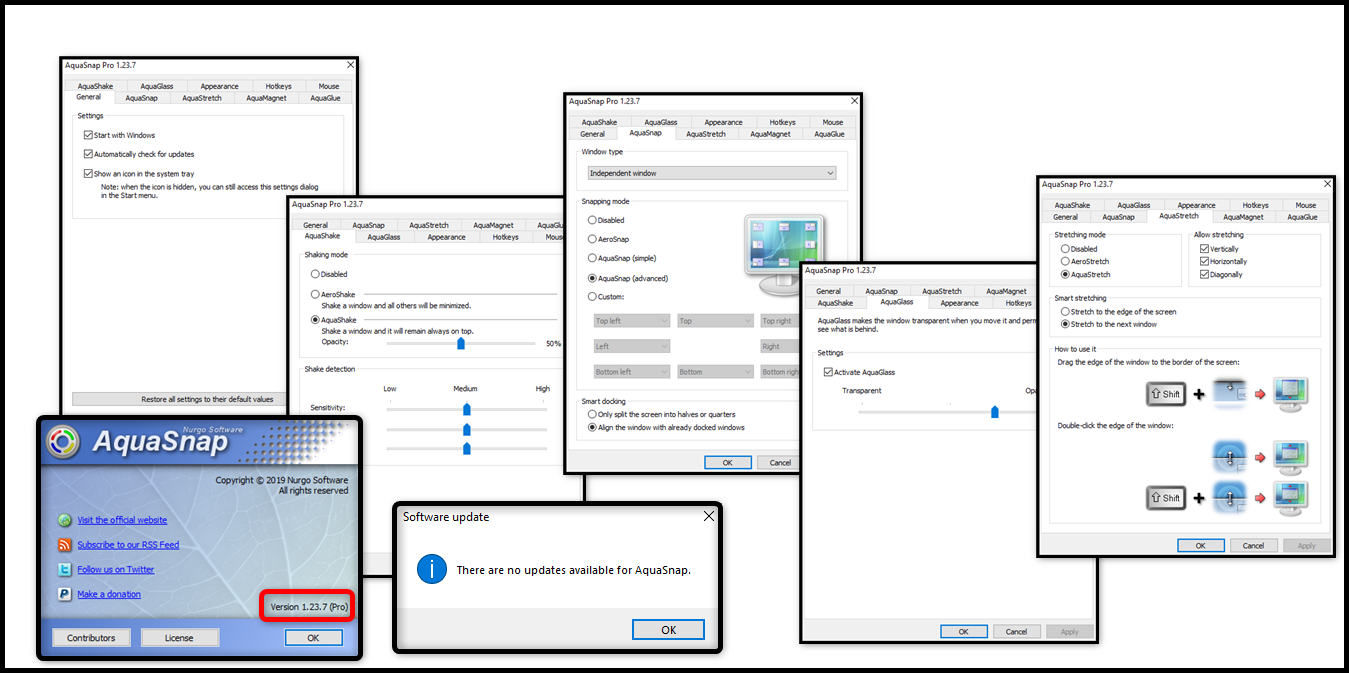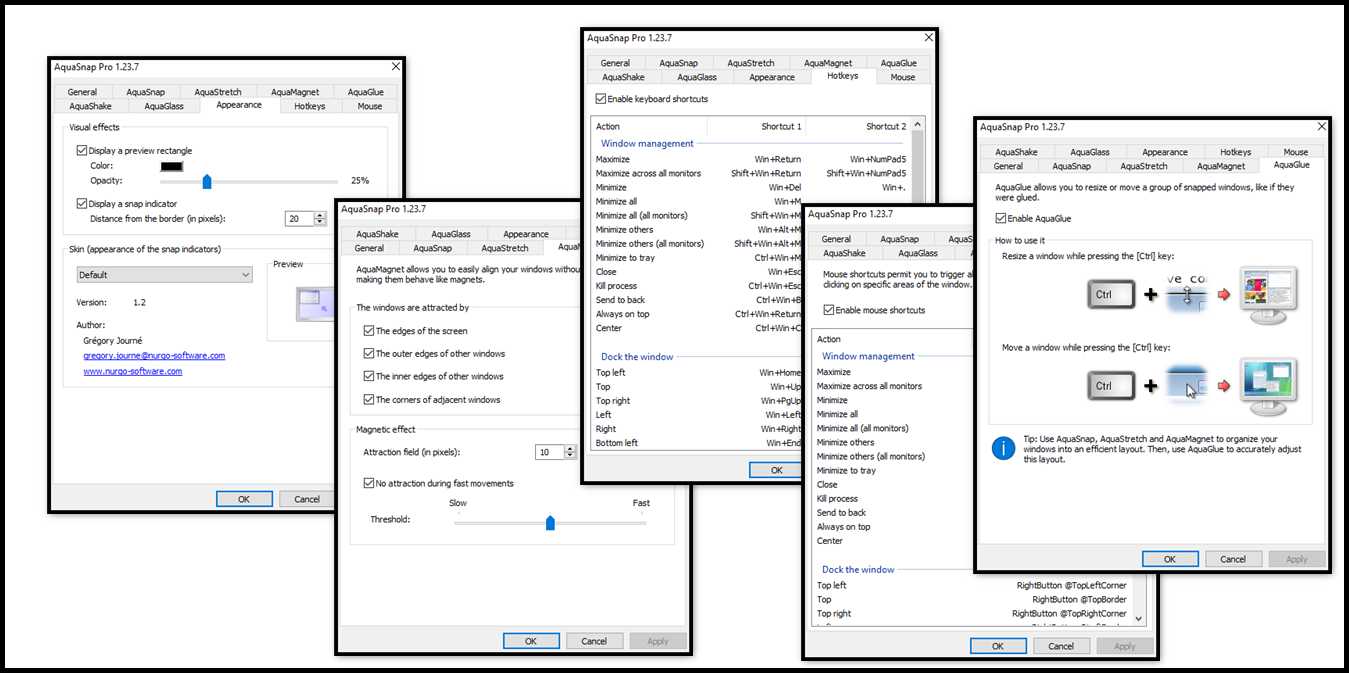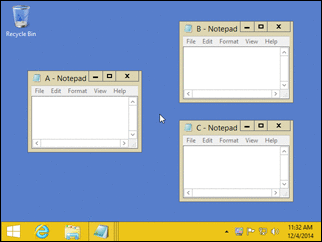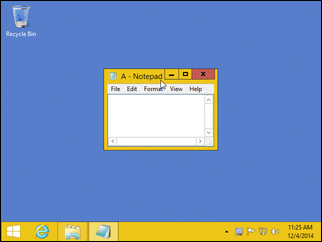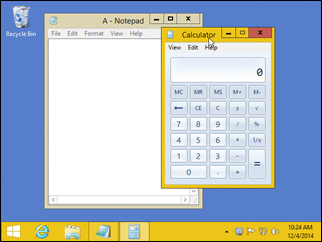 Virus free! 100% clean!
All credits go to igorca and Team URET who made and shared the patch with us!​
Official installer: AquaSnap.msi
You must be registered for see links
0/55
MD5: 1E9330577F725E21A55ABCE5B4210E07
SHA1: EBEF060B9C3C17F7A21D7391BA14153C32DCC51A
SHA256: 8E014F0DF8E13C6706C7B34C08AA18DF2B3B1B465F8FCC847ED76A90CA86C6CE
Patch file: aquasnap.v.1.23.7-patch.exe
You must be registered for see links
40/70
MD5: 03776C8EEB278152AA0EC9EA2236F786
SHA1: D7293AC5B34A1F563D281F230343E6B24B2AEAE9
SHA256: EB83E461D97B7E94A81A49CD4D0643EFD24FD092BBFF917F4B19689B77078117
Kind regards,
@Mirkec
in collaboration with TeamOS
Download links (Size: 7.79 MB):
You must be registered for see links
You must be registered for see links
You must be registered for see links
You must be registered for see links
Last edited: