Downloaded

132.9 GB
Uploaded

1.5 TB
Ratio

11.26
Windows
10
19
H
1
1903
.
10
.
0
.
18362
.
356
AIO
7
in
1
(
x
86
)
Multilanguage
Pre-Activated
September
2019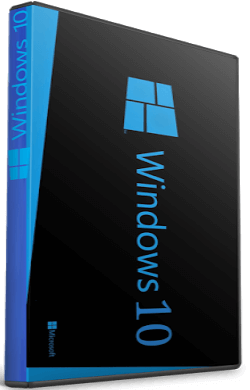 x
86
| Languages:
English
,
German
,
Greek
,
French
,
Spanish
,
Italian
,
Portuguese
-
Portuguese
,
Portuguese
-
Brazil
,
Turkish
File Size:
3
.
29
GB
Description:
Windows 10 is a series of personal computer operating systems produced by Microsoft as part of its Windows NT family of operating systems. It is the successor to Windows 8.1, and was released to manufacturing on July 15, 2015, and to retail on July 29, 2015. Windows 10 receives new releases on an ongoing basis, which are available at no additional cost to users. Devices in enterprise environments can receive these updates at a slower pace, or use long-term support milestones that only receive critical updates, such as security patches, over their ten-year lifespan of extended support.
​
Information:
Name ISO x86: win_10_aio_7in1_1903.18362.356.2019_Septembre_x86
Size x86: 3,29 GB (3.539.992.915 bytes)
SHA1 x86: ec911e9009ade7537ad7c52c30de5145cfd81772
Activation: Permantly Activation( Generate Digital License) v62.01
Languages: English,German,Greek,French,Spanish,Italian,Portuguese-Portuguese,Portuguese-Brazil,Turkish
Build Number: 10.0.18362.356
Updates:

11

/

09

/

2019


Features: Net 3.5 Enabled
Converted: Install.wim<Install.esd
Author:
"WhiteDeath"
Windows 10 Edition list included:
1.Windows 10 Home"
2.Windows 10 Pro"
3.Windows 10 Home Single Language"
4.Windows 10 Pro Education"
5.Windows 10 Pro for Workstations"
6.Windows 10 Education"
7.Windows 10 Enterprise"
System Requirements:
Processor: 1 gigahertz (GHz) or faster.
RAM: 1 gigabyte (GB).
Free space on hard disk: 16 gigabytes (GB).
Graphics card: DirectX 9 graphics device or a newer version.
Additional requirements to use certain features.
To use touch you need a tablet or monitor that supports multitouch.
To access the Windows store to download and run apps, you need an active Internet connection and a screen resolution of at least 1024 x 768 pixels
* Sincere Regards and Thanks to>>>
WhiteDeath
KB4515530:Servicing stack update for Windows 10 version 1903: September 10, 2019
KB4511555:September 10, 2019-KB4514359 Cumulative Update for .NET Framework 3.5 and 4.8 for Windows 10 Version 1903
KB4503308:Security Update for Adobe Flash Player: September 10, 2019

September 10, 2019—KB4515384 (OS Build 18362.356):

Highlights:
-Updates to improve security when using Internet Explorer, Microsoft Edge, networking technologies, and input devices such as a mouse, keyboard, or stylus.
-Updates for verifying user names and passwords.
-Updates for storing and managing files.

Improvements and fixes:

-Provides protections against a new subclass of speculative execution side-channel vulnerabilities, known as Microarchitectural Data Sampling, for 32-Bit (x86) versions of Windows (CVE-2019-11091, CVE-2018-12126, CVE-2018-12127, CVE-2018-12130). Use the registry settings as described in the Windows Client and Windows Server articles. (These registry settings are enabled by default for Windows Client OS editions and Windows Server OS editions.)

-Addresses an issue that causes high CPU usage from SearchUI.exe for a small number of users. This issue only occurs on devices that have disabled searching the web using Windows Desktop Search.

-Security updates to Microsoft Edge, Internet Explorer, Microsoft Scripting Engine, Windows App Platform and Frameworks, Windows Input and Composition, Windows Media, Windows Fundamentals, Windows Authentication, Windows Cryptography, Windows Datacenter Networking, Windows Storage and Filesystems, Windows Wireless Networking, the Microsoft JET Database Engine, Windows Kernel, Windows Virtualization, and Windows Server.
You must be registered for see links
You must be registered for see links
You must be registered for see links
You must be registered for see links
You must be registered for see links
You must be registered for see links
You must be registered for see links
You must be registered for see links
You must be registered for see links
You must be registered for see links
You must be registered for see links
You must be registered for see links
You must be registered for see links
You must be registered for see links
You must be registered for see links
Download

You must be registered for see links
You must be registered for see links
You must be registered for see links
​
Last edited: