Downloaded

44.2 GB
Uploaded

244.6 GB
Ratio

5.53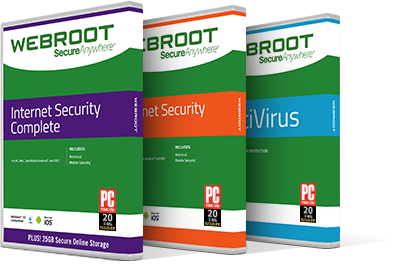 Review:
Webroot is a Colorado-based company which has been developing privacy and security software since 1997. It's made some interesting acquisitions over the years, including buying the UK-based PrevX back in 2010, and today the company offers a full range of home and business antivirus packages with the SecureAnywhere brand.
Webroot SecureAnywhere AntiVirus has an appealing feature list: real-time threat protection, anti-ransomware, URL filtering, real-time anti-phishing, and a sort of firewall thrown in.
The package is exceptionally lightweight.
Webroot SecureAnywhere is an efficient antivirus that focuses on security and speed. Its unique approach to detection and monitoring allows it to perform scans with little to no performance impact while maintaining one of the most robust databases of malware out there.
In this Webroot review, we'll test the performance and protection of this antivirus and compare it to other options on the market. We'll talk features, pricing, user-friendliness, protection and support before giving our verdict.
Features:
Webroot has one of the better feature sets we've seen from an antivirus. The most impressive feature, though, is Webroot's unique approach to malware detection and monitoring.
Webroot is a cloud-based antivirus, meaning the application is small. It's only 15MB, while other antiviruses may be half a gigabyte or more.
Being cloud-based also makes scans quick. A full scan of the root drive on our test machine was completed in under three minutes. There was no noticeable performance hit while scanning, either. The bulk of the work an antivirus has to do is lifted off your computer and, instead, happens in the cloud.
Outside of performance buffs, Webroot has other useful features. The base AntiVirus package includes real-time threat monitoring, ransomware protection, an anti-phishing filter and firewall.
Strengths & Weaknesses:
Pros:
Little to no performance impact
Inexpensive
Easy to use
Ransomware protection
Large malware database
Cons:
No phone or live chat support
Limited number of devices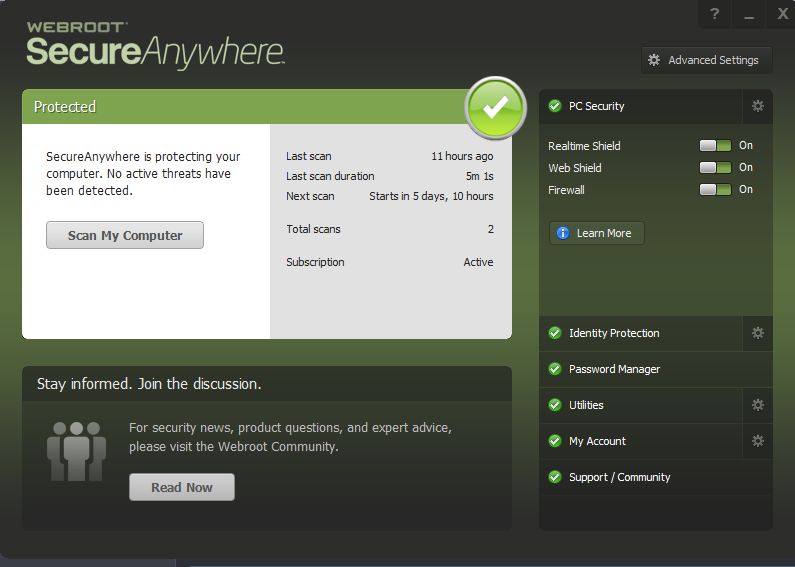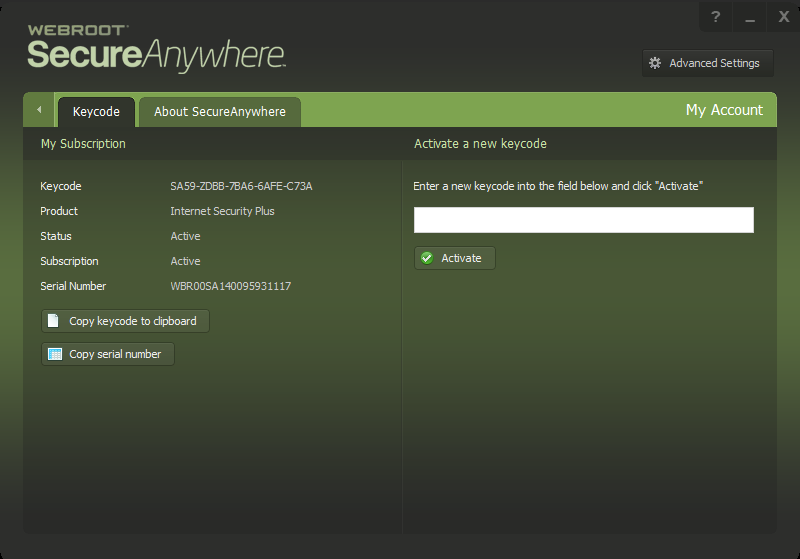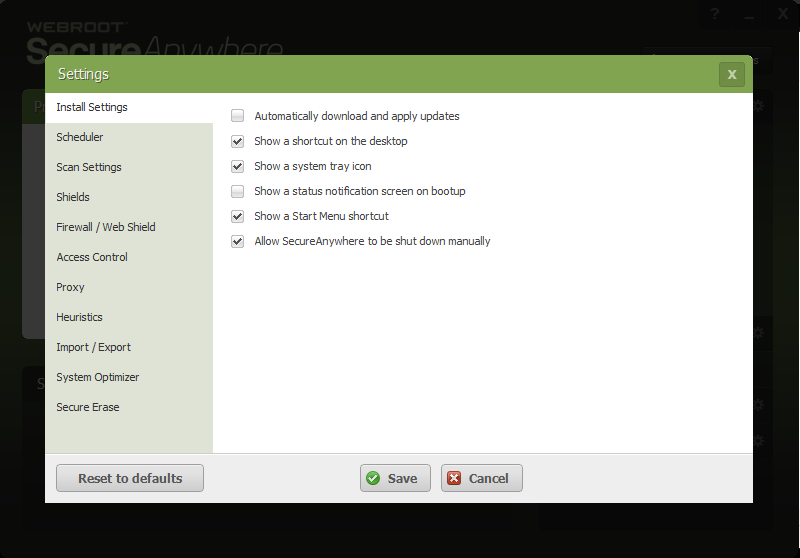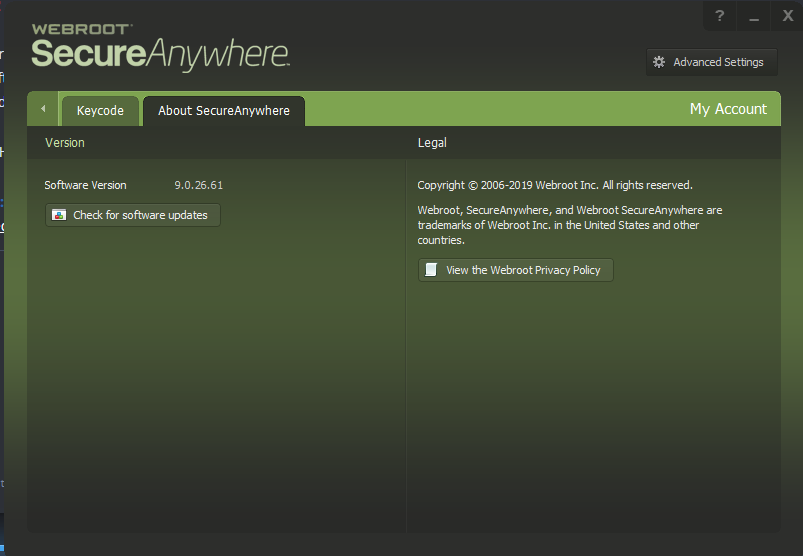 ​
Instruction:
1. extract the downloaded file
2. run wsafbmpav.exe
3. register email of your choice.
3. register using the key provided.
4. That's all!
note:
1. At first glance, after installing it you will notice that it is an antivirus.​
However, after a successful registration it will become internet security plus.​
2. Do not update​
VT result:
You must be registered for see links
Download:
You must be registered for see links
Last edited: