Downloaded

45.9 GB
Uploaded

478.3 GB
Ratio

10.42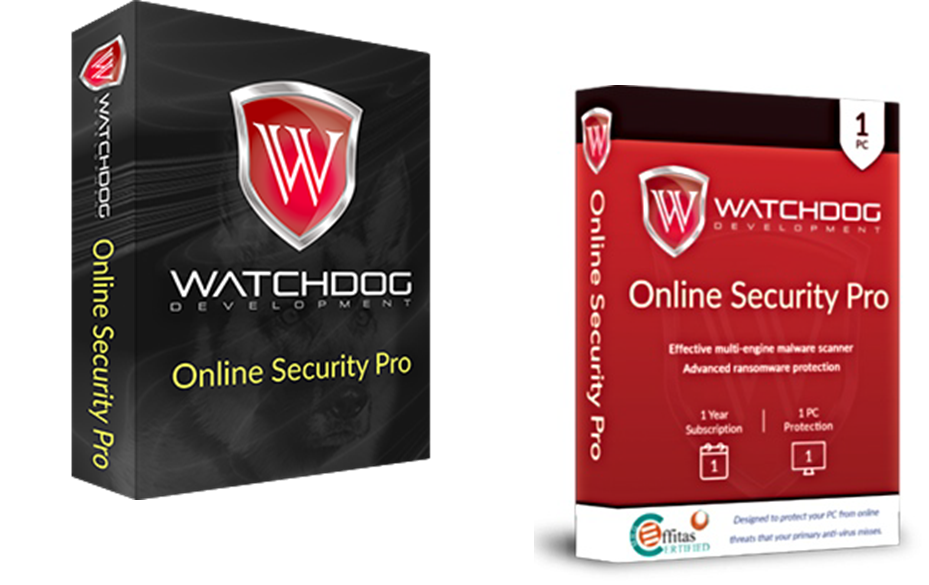 Review
Watchdog Online Security Pro works alongside user existing antivirus software by adding an essential layer of security to protect user computer and identity from emerging threats such as identity theft and online banking fraud. It is an anti-malware application that comes packed with a real-time safeguard engine and cloud support, along with protection from ransomware, ID theft protection, and keyloggers. It aims to keep user computer and identity safe from the perils of the Internet by quickly responding to threats and taking action.
Watchdog Online Security Pro runs in the systray to monitor user computer in real time, gets updated with the latest virus definitions at startup, and performs an initial scan to establish a security assessment for user hard drive. Custom scans can be carried out not only by dragging files and folders in the main window but also by opening the right-click menu of any selected files, folders or drives. If any harmful objects are found, the application shows the full path and malware type of each item in the scan results list, giving a user the possibility to send them to the quarantine or permanently remove them from the PC. The quarantine isolates threats from the rest of the PC and gives the user time to analyze objects before deciding to eliminate or restore them if they are false positives.
Additional options are available in the context menu. However, since a user can exclude any item, he considers being safe by adding it to a whitelist and protecting it from future scans and reporting files as false positives so that the rest of the community does not receive malware alerts when encountering the same data. Furthermore, user can perform further investigation by looking up more information on the web and checking out related objects with the MD5 hash and publisher, open the file's location to move it to a specific place, as well as upload the file to VirusTotal from the right-click menu to get the opinion of other respectable antivirus tools.
A user can allow Watchdog Online Security Pro to show messages in the systray on essential events, schedule scans to run automatically (at startup, every day, on a specific day of the week), and create restore points before cleaning infections. It is also possible to manage exclusions, disable the ID theft protection (includes keyloggers) and real-time guard, prevent the tool from auto-running at startup and auto-uploading unknown objects to its cloud for analysis, disable sounds on blocked threats, and set a password to be able to change program settings and turn real-time protection on/off.
All aspects considered, Watchdog Online Security Pro is easy to use and has some powerful security components: fast on-demand scanner with an excellent detection ratio as well as a responsive anti-keylogger. It is wise to run Watchdog Online Security Pro as a second layer of protection against malware by accompanying another antivirus solution with a reliable real-time guard and ransomware protection.
Keystroke Logging Protection;
System Intrusion Protection;
Effective multi-engine malware scanner;
Ransomware Protection;
Pandora Sandbox.
System requirements:
OS: Microsoft Windows XP, Vista, 7, 8, 8.1 or 10;
RAM: About 25MB memory;
HDD: About 25MB disk space;
.NET Framework 3.5;
Active Internet connection.
Install notes:
1. Kindly read 'Read me.txt' file given in download zip file;
2. Enjoy!
Trial resetter is tested and working!
Enjoy in full features and all updates!​
Screenshots: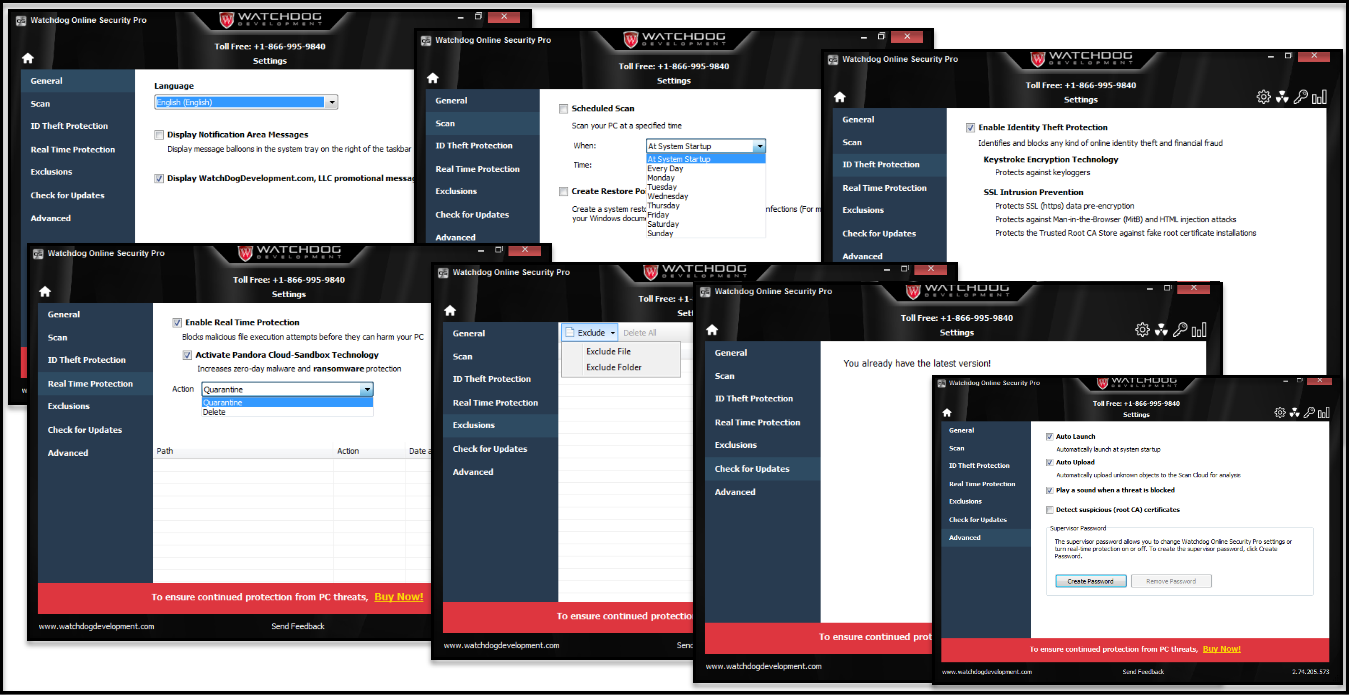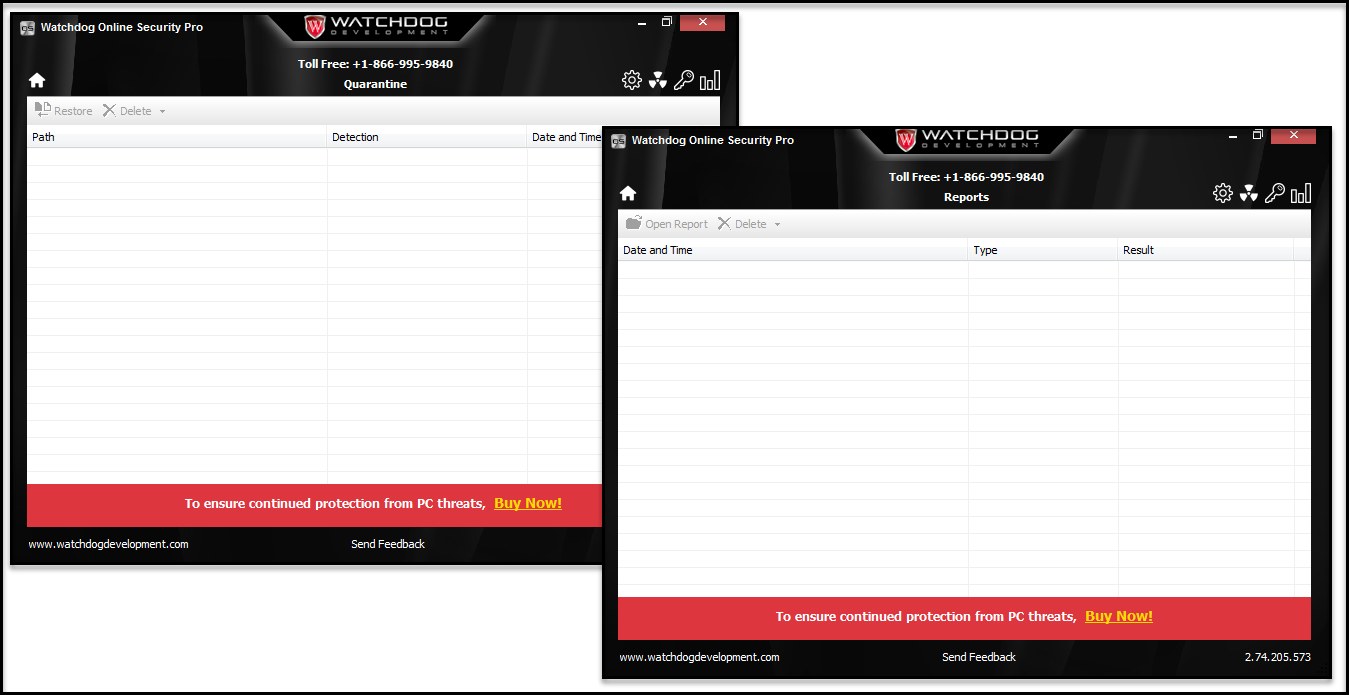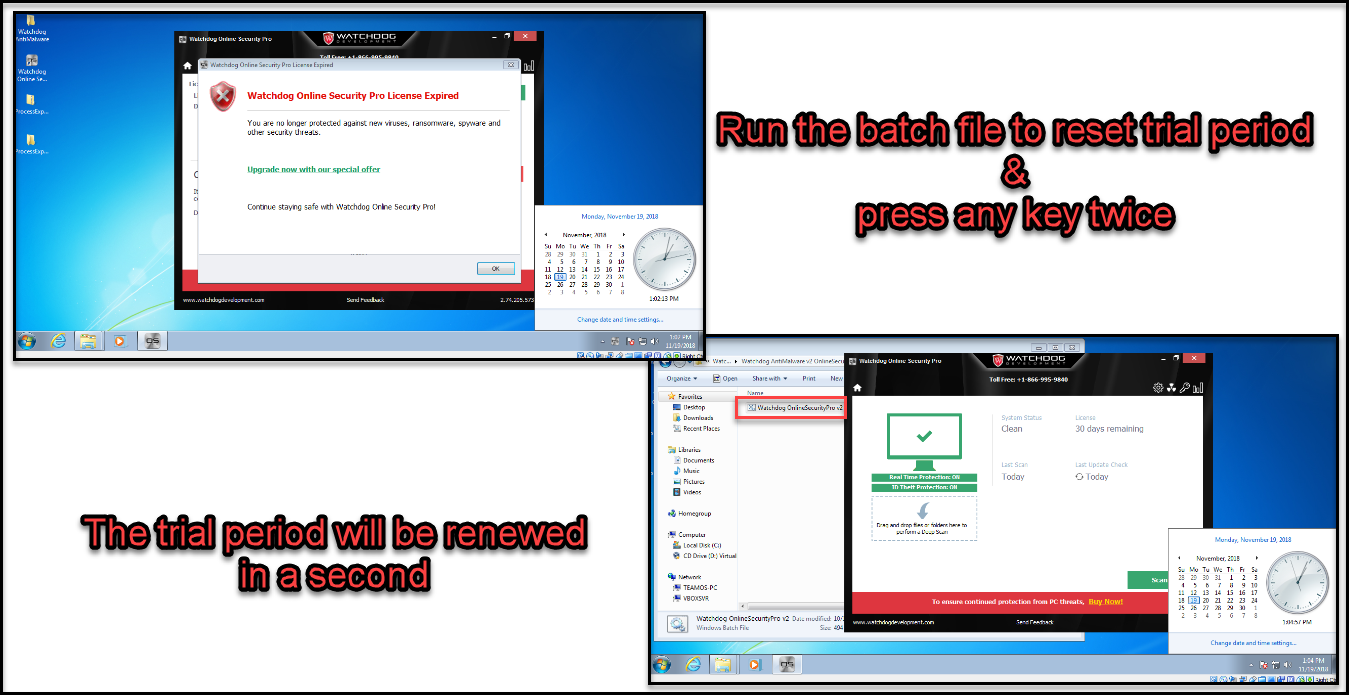 Virus free! No virus signature! 100% clean!
All credits go to the boulawan who share the trial resetter with us!​
Kind regards,
@Mirkec
in collaboration with TeamOS
Download links (Size: 6.90 MB):
You must be registered for see links
You must be registered for see links
You must be registered for see links
You must be registered for see links
You must be registered for see links
You must be registered for see links
Last edited: