Downloaded

39.8 GB
Uploaded

448.3 GB
Ratio

11.26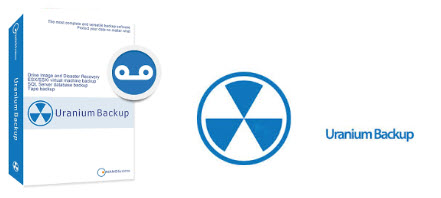 Review
Uranium Backup is an advanced software application with resourceful and intuitive options and configuration settings dedicated to backing up sensitive files to secure locations, encrypting them with a password and performing other practical operations when it comes to PC security. Uranium is a light and reliable backup software for the protection of user personal and business data. It supports the numerous types of destinations like Usilio, the IT Management Console, that allows to organise the clients, monitor and run the backup sets, receive automated reports and integrates Supremo, and files to include, ZIP compression, task scheduling and FTP transfers with conditions.
The tool loads its default details, items and destinations, scheduler, various options, logs and **** reports, giving a user the possibility to tinker with this configuration. It is possible to add files, folders, FTP downloads, ESX(i) / vSphere or Hyper-V virtual machines, along with SQL Server, drive image and Exchange Mailbox backups, as well as to save them to a local or FTP folder, Tape, CD, DVD, HD-DVD or Blu-ray disc, or to upload them to the cloud. When performing FTP transfers, Uranium Backup can be asked to always overwrite all destination files or only those older or smaller than the source item, among other criteria. ZIP compression can be enabled to reduce the dimension of the backup data, and the tool can automatically remove old temporary files.
A backup can be run one time or scheduled for a weekly or monthly, at a regular time interval, or at a specific date and time. A user can set some conditions and run backups only if the file exists or does not exist, equals is larger or smaller than a particular size, contains user-defined text, and so on. It is also possible to enable program logging to examine all vital events (such as errors, if any) as well as to send reports via email automatically to stay up to date with this information when you are leaving the workstation unattended (e.g. for scheduled backups).
Time-proved reliability;
International quality;
Full-featured solution;
Virutal machine backup;
Drive image backup;
Exchange/SQL backup (MySQL, MariaDB, Microsoft SQL Server databases and Exchange servers);
Tape backup;
Data transfers and file replication;
Unlimited sources / Unlimited destinations;
Excluding specific files and folders during backup;
ZIP compression / AES 256 bit encryption;
Copy of NTFS permissions (ACL);
Scheduling of automatic backups;
Powerful e-**** notification system.
What is new in version 9.6.1:
Drive image: fixed bug generating "Error 87-incorrect parameter" during the backup;
Fixed bugs with the exclusion of files and folders in File and Folder and Incremental/Differential backup;
Fixed bug generating corrupted zip files as a result of Incremental / Differential backup.
System requirements:
OS: Microsoft Windows XP, Vista, 7, 8, 8.1, 10, Server 2003/R2, 2008/R2, 2012/R2 (32 & 64-bit);
CPU: Intel Pentium 1 GHz or faster;
RAM: 512 MB;
HDD: 20 MB free disk space.
Install notes:
1. Kindly read 'Read me.txt' file given in download zip file;
2. Enjoy!
Screenshots: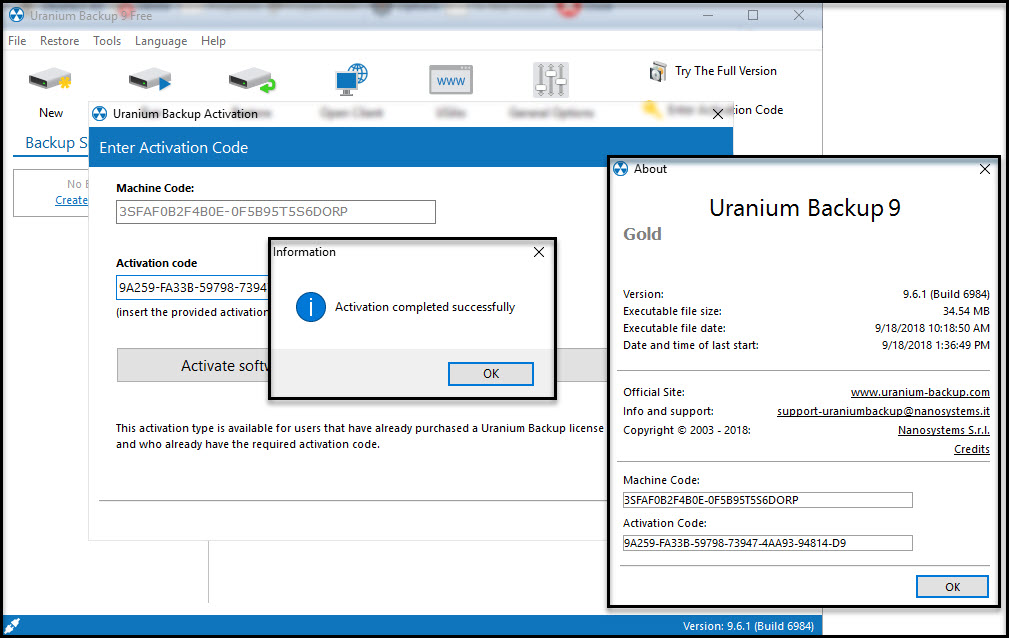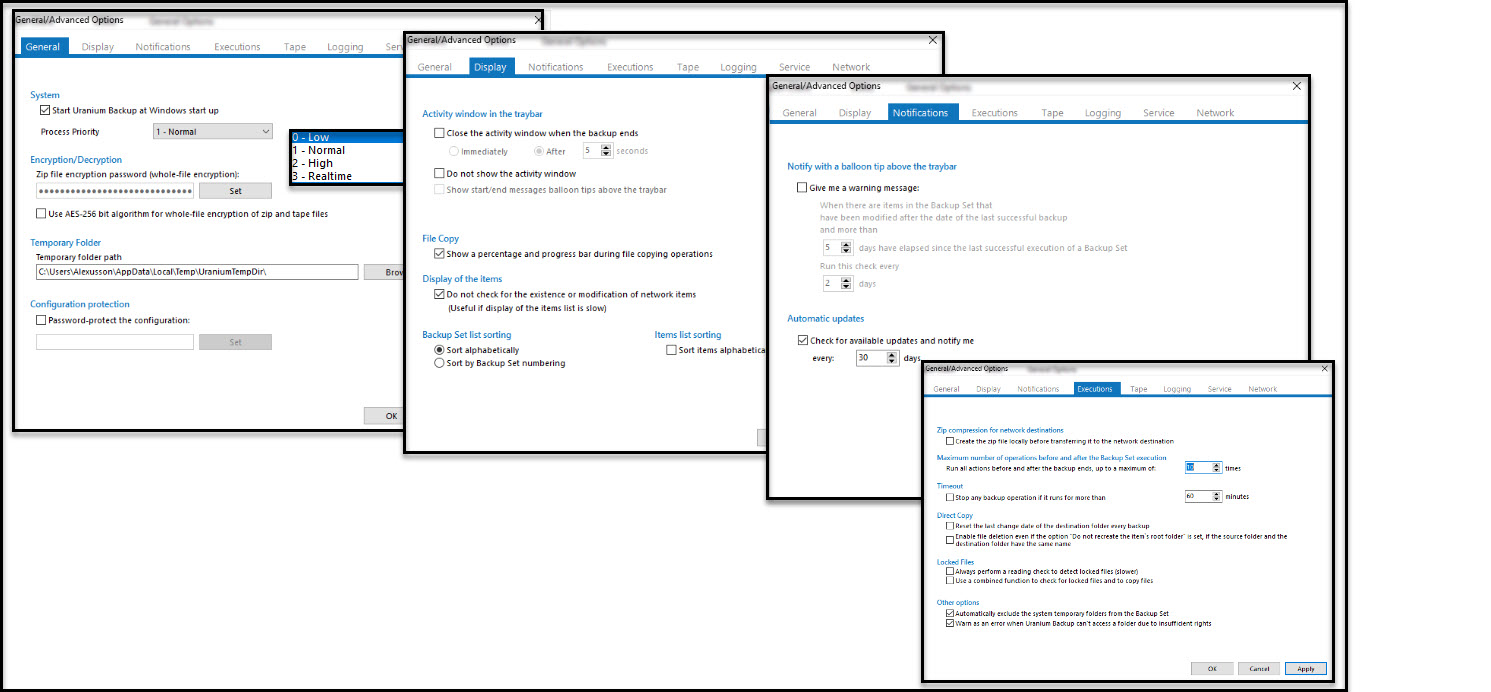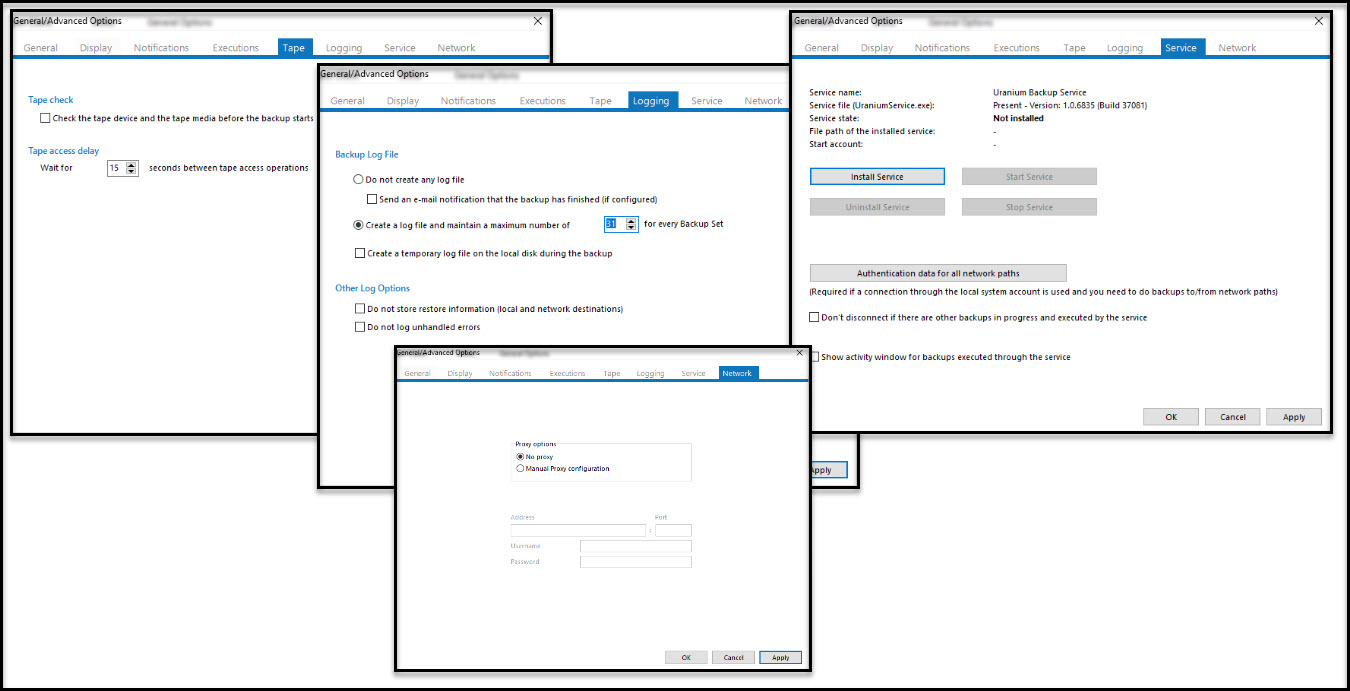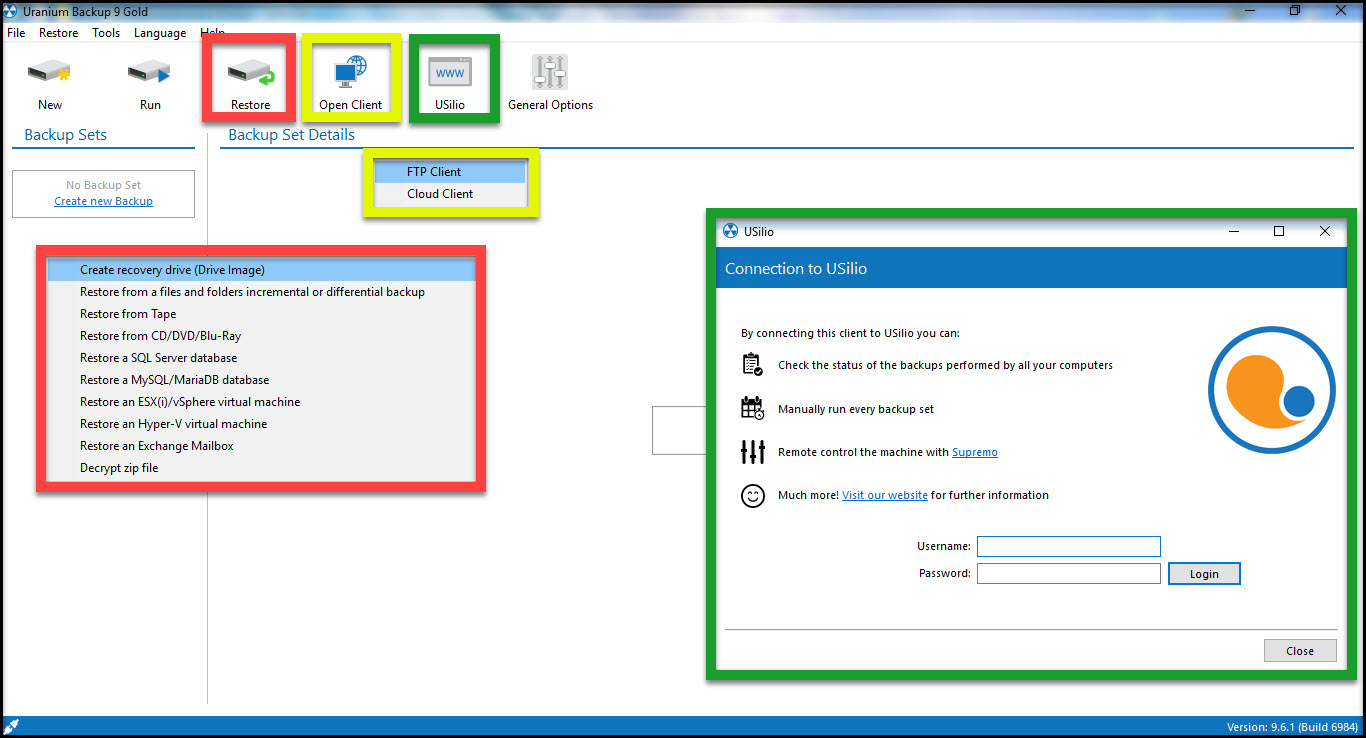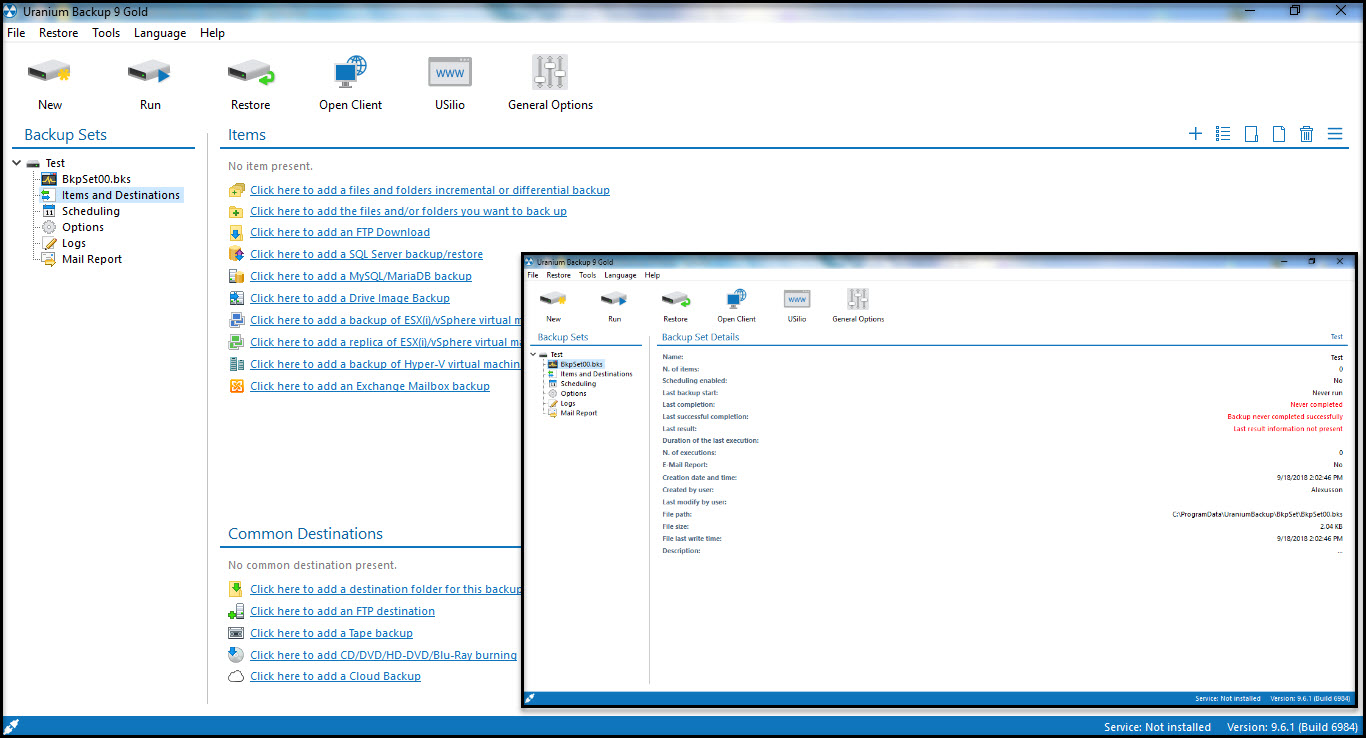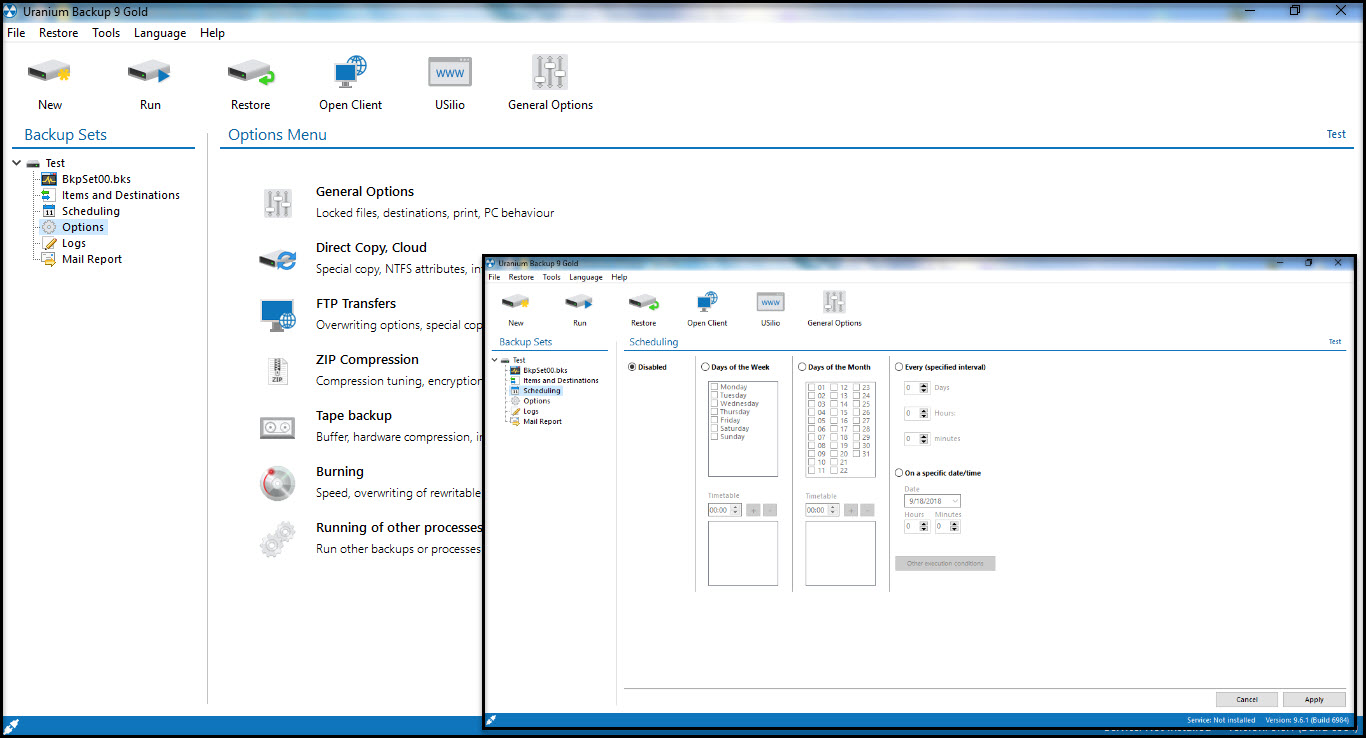 Virus free! 100% clean!
All credits go to FFF-fighting for fun who share the key generator with us!​
Kind regards,
@Mirkec
in collaboration with TeamOS
Official installer: UraniumBackup9setup.exe
You must be registered for see links
0/70
MD5: E57960A717476B058804AF706D2EDDFC
SHA1: 04EC09EA005A03B4D8AFD6B4AAD87AF4F1569C14
SHA256: 4B8CBBBB11CD20CCA80E9A0F76E08B1680E3FCFCD6C65EA99380DC5808491DCE
Key generator: UB921kg.exe
You must be registered for see links
45/65
MD5: 7842D81632EC3C27D6E13EF2BAD5B42B
SHA1: D68243AB19B044F1F7E1BD79E4FDBEB840DE7964
SHA256: 7B47105818E7D3BA5569B791CF2E9F085AB2D9FEE3E06CEDE4D0D77DB02C69D0
Download links (Size: 18.28 MB):
You must be registered for see links
You must be registered for see links
You must be registered for see links
You must be registered for see links
You must be registered for see links
Last edited: