an immortal captive
Power User
Downloaded

28.2 GB
Uploaded

54.5 GB
Ratio

1.93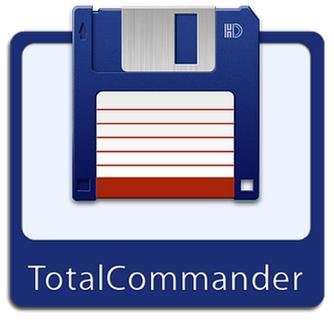 Commander of Total - a popular file manager that allows you to perform a variety of actions with any files on the hard disk, work with archives, multimedia, data, and so on.

Key features:

Updated user interface: flat buttons under Windows XP, new icons of files, records, buttons, CDs, etc .;
Ability to set different colors for the background files and folders;
Edit mode and manual synchronization when you compare files by content;
A separate window with the folder tree for each of the panels - a new concept for Total Commander especially like the owners of widescreen monitors;
The built-Lister appeared to display the cursor, centering the image and reduce the large images;
Ability to change content plugin values of the fields in the dialog change the attributes;
Journal file operations;
Displays the drive letter in the tabs;
Support for custom columns and thumbnails of pages for the system plug-ins;
Tool batch renaming of files you can edit the file names directly;
Added new option in the copy dialog before overwriting files: a comparison of the contents, renaming, automatic rename, copy all the files - the larger or smaller;
Set the maximum length of command line;
Sorting several attributes (columns): Ctrl + Click on the additional column;
AutoFill command line, current directory, copy dialog etc .;
Use a combination of Shift + Del to delete unnecessary items in the drop-down lists: command line, search, rename, etc .;
Secure FTP-connection via SSL / TLS (requires additional OpenSSL-library);
Customizable user commands to the main menu and hot keys;
Alias commands (reduction) for the command line (for internal commands and external programs);
Dialogue dubbing makes it possible to create thumbs and custom fields;
Ability to file operations under a user account with administrator privileges (for access to private folders, you must enter an administrator password);
Search on FTP-servers;
Creating a ZIP-archives larger than 2GB.






Windows 7, 8/8.1, 10







i. Unzip The Archive

ii. Read "Read" for installation instructions.

iii. Enjoy..







TC-9.51.2020.3.exe :

You must be registered for see links



MD5 914e90202e7f1a27d5966761517a0a9e
SHA-1 3f6b71685660d59facc9593726937cd5ffa3a425
SHA-256 4c44778db2c95093ded1e7b86d1891a7dc3357dce5b6e26487e4e090cba0c0c2






File Type: rar

File Size: 39.2mb

Activation: Self Activating | Repack

Credits: Mister Diakov







Note: If you've language problem, Just delete the language folder from within the folder

Uploadrar:

You must be registered for see links



(PLZ Consider disabling Your Adblocker while downloading)
​