Windows updater and modifier
Super Admin
Downloaded

0 bytes
Uploaded

251.5 TB
Ratio

-
Starting with the next functional update for Windows 10, now code-named 19H1, Microsoft introduces the "Reserved Storage" feature. This function will allocate a certain amount of space in the device's memory for storing temporary files created by applications and services, and is also intended for a more convenient system update process. Now, if your device does not have enough memory, an attempt to install the update will fail.
Now, when it is time to upgrade, the operating system will delete the temporary files, thereby freeing up the space required for the upgrade. If this is not enough, then Windows 10 will ask you to either expand the memory with a USB drive, or free up space in the device's memory.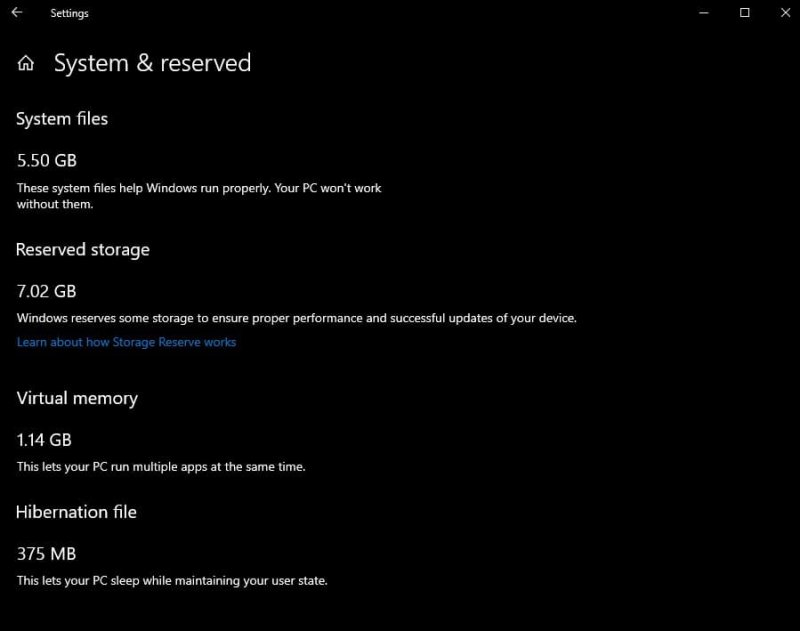 The system will reserve at least 7 GB of memory, which can be a serious problem for devices with a small amount of internal storage (32 or 64 GB). Initially, the company considered the option of using a virtual hard disk, but eventually decided to add support for the function in NTFS. Simply put, the system stack will tell you how much space is required for the function, and the visible available space will be reduced by this number.
You can test the "Reserved Storage" function in Windows 10 insider builds with build number 18298 or later.
Rich (BB code):
Note:- its a Translated version from Russian to English