Administrator
Windows Modifier
Downloaded

51.7 GB
Uploaded

13.1 TB
Ratio

259.28
Review
Steganos Privacy Suite combines the award-winning Steganos Security software products Steganos Safe and Steganos Password Manager with added features that are only available in the Privacy Suite. Users can encrypt sensitive data like business reports, TAN lists, or holiday photos thanks to bright and easy menu navigation - on the PC, in networks, and the cloud. Steganos Safe Suite is a digital vault that protects everything a user does not want anyone else to see. Create and manage secure passwords, safely encrypt sensitive data and confidential documents, business records, and TAN list all belong in a safe place. Save a security copy of their passwords in the cloud that user trust and gain access to passwords via smartphone or tablet; it is practical and finds more and more uses.
Passwords for all online accounts can be created automatically and are easily managed and administrated, regardless if it is on a computer, smartphone, or tablet. With only one click user can delete all browser data and histories. Moreover, additionally, a user can now block tracking and advertising before personal information is stored, and increase user privacy with an anonymized browser. Passwords are the keys to digital user life, and the variety and quality of passwords are crucial for online security. Steganos Password Manager 19 provides a comfortable solution: it generates essential passwords, automatically inserts them on websites, and remembers them, so a user has to remember one master password! The application encrypts user passwords on PC and only then transfers these into cloud services like Dropbox, MagentaCLOUD, Google Drive, and Microsoft OneDrive. This way no one other has access to the data.
Two-factor authentication for user Safes and keychains (supports Authy, Google Authenticator and more);
Transform whole hard disk partitions into Safes;
Directly access private user favorites through the browser plugins in Chrome and Firefox;
Backup Assistant to support a user in case of keychain problems;
Extended Privacy functionality: Blocks even more ads and trackers;
Mobile keychain access with user fingerprint - now on Android too;
Convenient password import from Google Chrome;
Automatically expanding Safes that save user precious Flash Drive space;
Safe size up to 2TB (2,048 GB);
Protects user online privacy by stopping tracking as well as advertising and anonymizes user browser;
Optimized Shredder for secure, irretrievable data removal;
Webcam protection;
More features:
Easily configure safes in user home network;
Supports data encryption in Dropbox, Microsoft OneDrive, Google Drive and MagentaCLOUD;
Protects online user privacy by stopping tracking as well as advertising and anonymizes user browser;
AES-XEX encryption with 384 bits (IEEE P1619) with AES-NI Hardware acceleration for optimal protection against thieves, snoops, and intelligence services;
The unlocked safe seamlessly integrates itself in Windows as a disk drive and can be used from within an application;
Steganos Safe not only encrypts user data but also inconspicuously hides it in a picture, a piece of music or a video if desired;
USB stick as safe key: once ejected, the virtual vault closes, and the sensitive data is protected;
PicPass (picture passwords), Steganos Shredder (permanently destroys files.
Extra features:
Instead of using a password, a user can open own safe by clicking images in the right sequence (PicPass);
Use the Internet ad-free and without tracking by Facebook & Twitter (Privacy);
Delete data on user PC entirely and thoroughly thanks to military-standard file shredding (Shredder);
Save browser bookmarks that contain sensitive content and access them directly through our browser plugins (Private Favorites).
What is new in version 21.0.5 Revision 12590 (Released on April 20, 2019):
Several user interface themes for the user to choose from;
Massive cloud sync and Mobile Privacy performance speedup;
See more: optionally increased data density in password lists;
File attachments now sync between PCs too;
Password categories also in Mobile Privacy apps;
Clearer Safe creation with more assistance;
Use several Portable Safes on one drive.
What is new in version 20.0.8 Revision 12494 (Released on March 28, 2019):
NEW Steganos Mobile Privacy apps can now be used to create and edit keychains;
NEW Full synchronization between Mobile Privacy Apps and Steganos Password Manager 20 via OneDrive, Google Drive, Dropbox or MagentaCLOUD;
NEW Full synchronization also between multiple installations of Steganos Password Manager 20;
NEW Completely revised user interface;
NEW Improved brute force protection for master passwords;
NEW Improved shredder and backup integration.
System requirements:
OS: Microsoft® Windows® 10, 8 or 7 (32 & 64-bit);
RAM: 1 GB RAM at least;
HDD: 200MB available disk space;
Internet connection;
Steganos Mobile Privacy iOS and Android apps are available for free on the App Store and Google Play.
Install notes:
1. Kindly read "Readme.txt" file given in download zip file;
2. Enjoy!
Screenshots: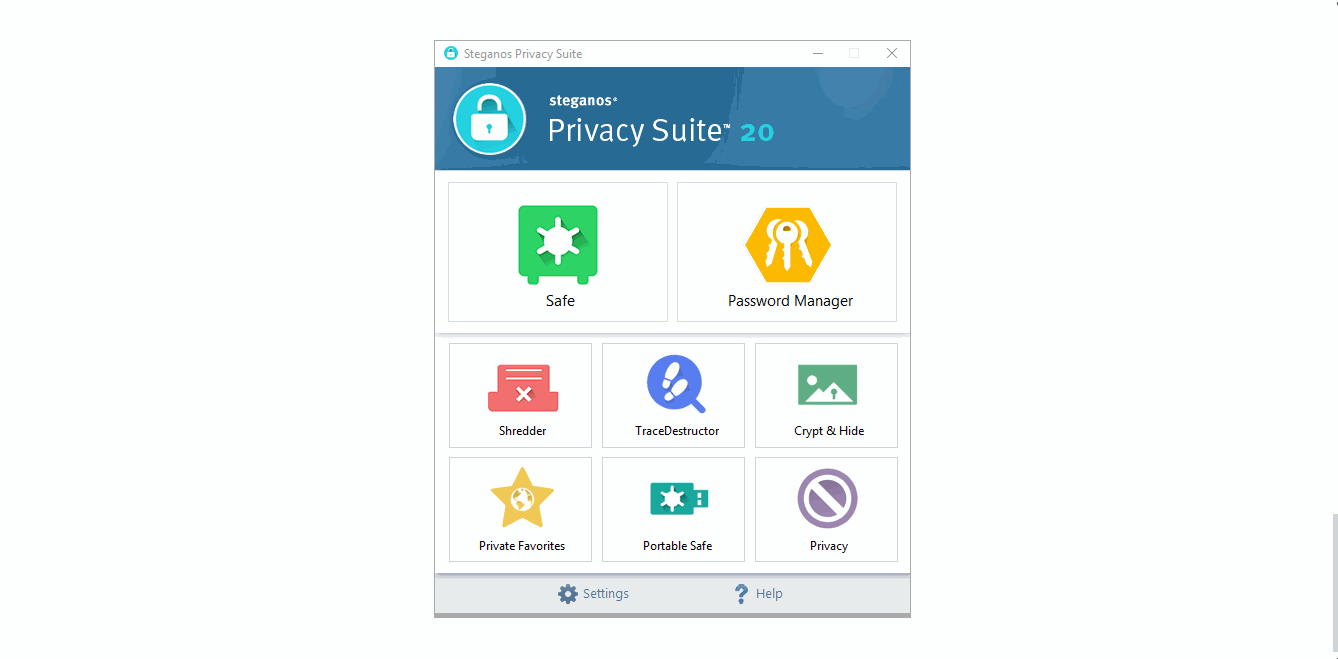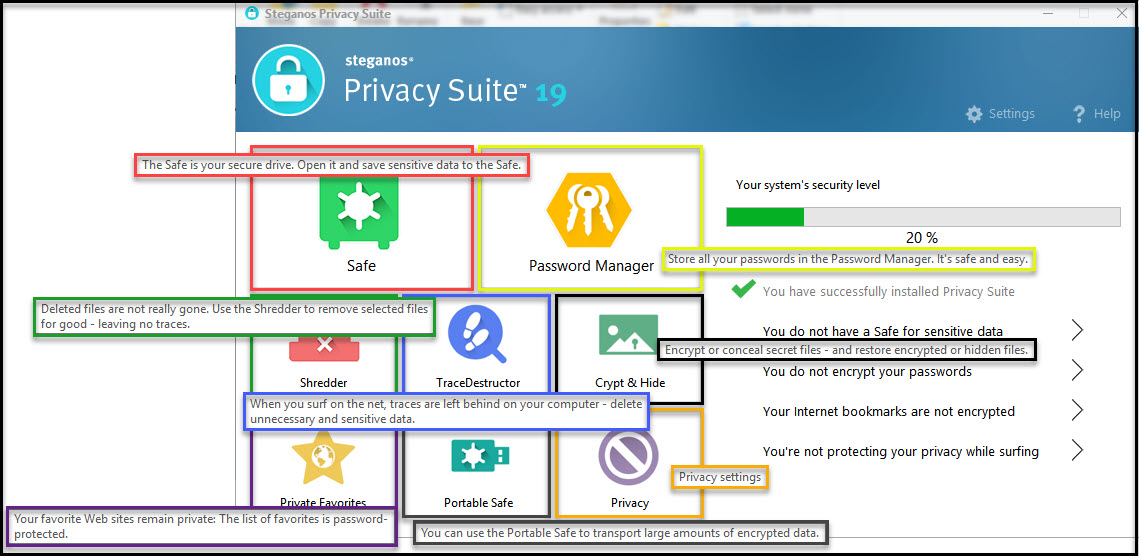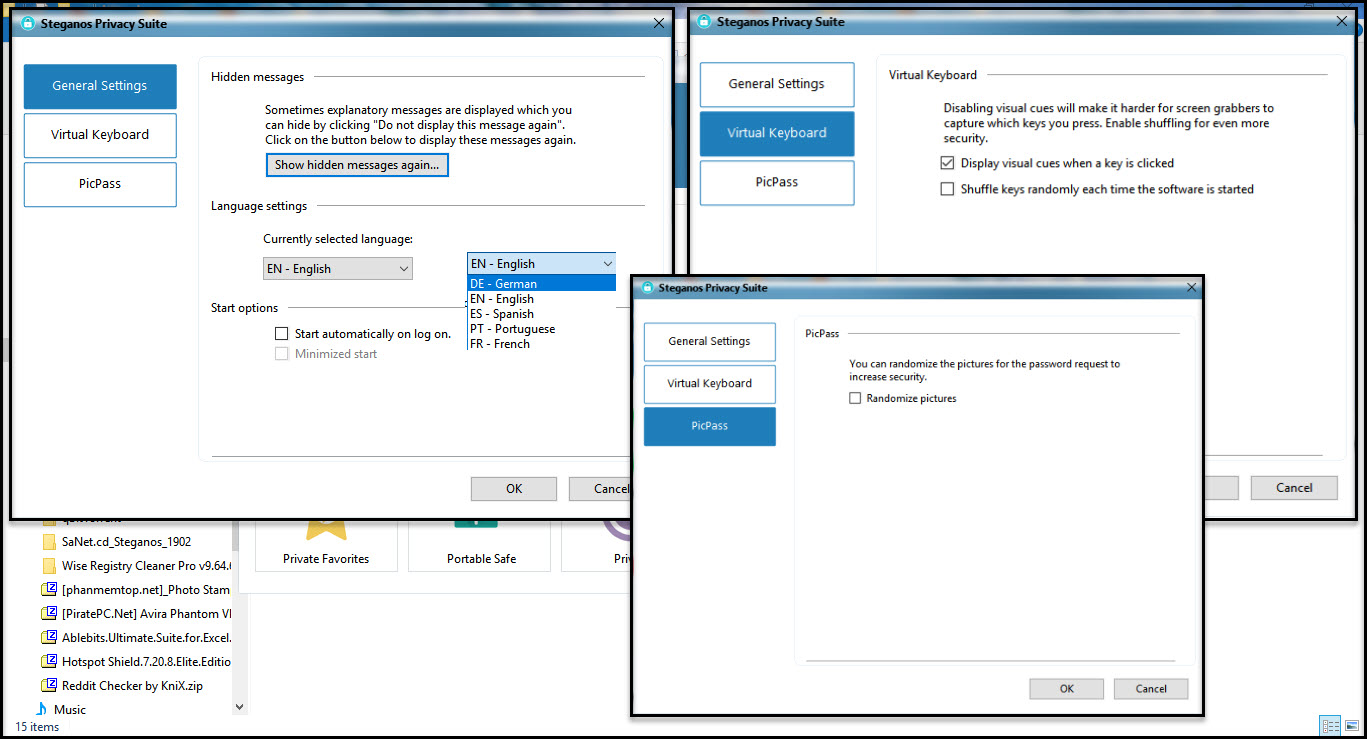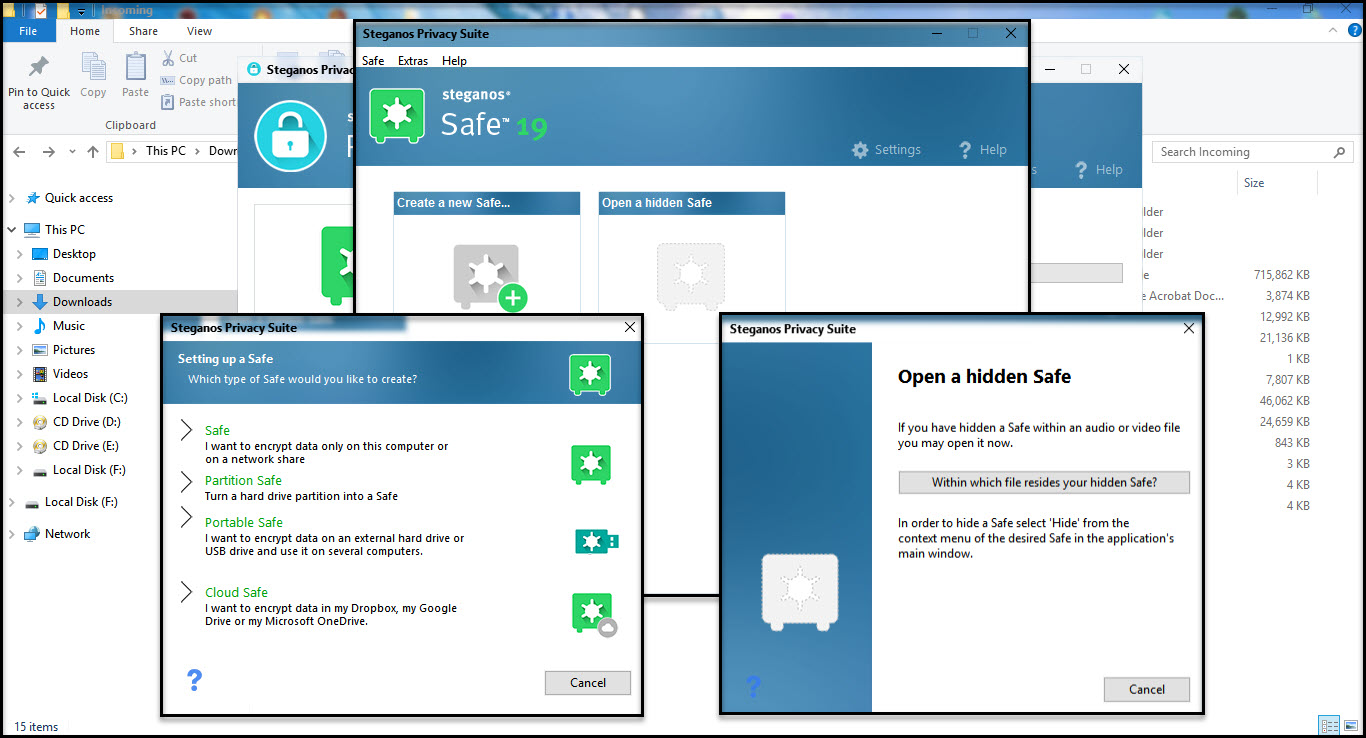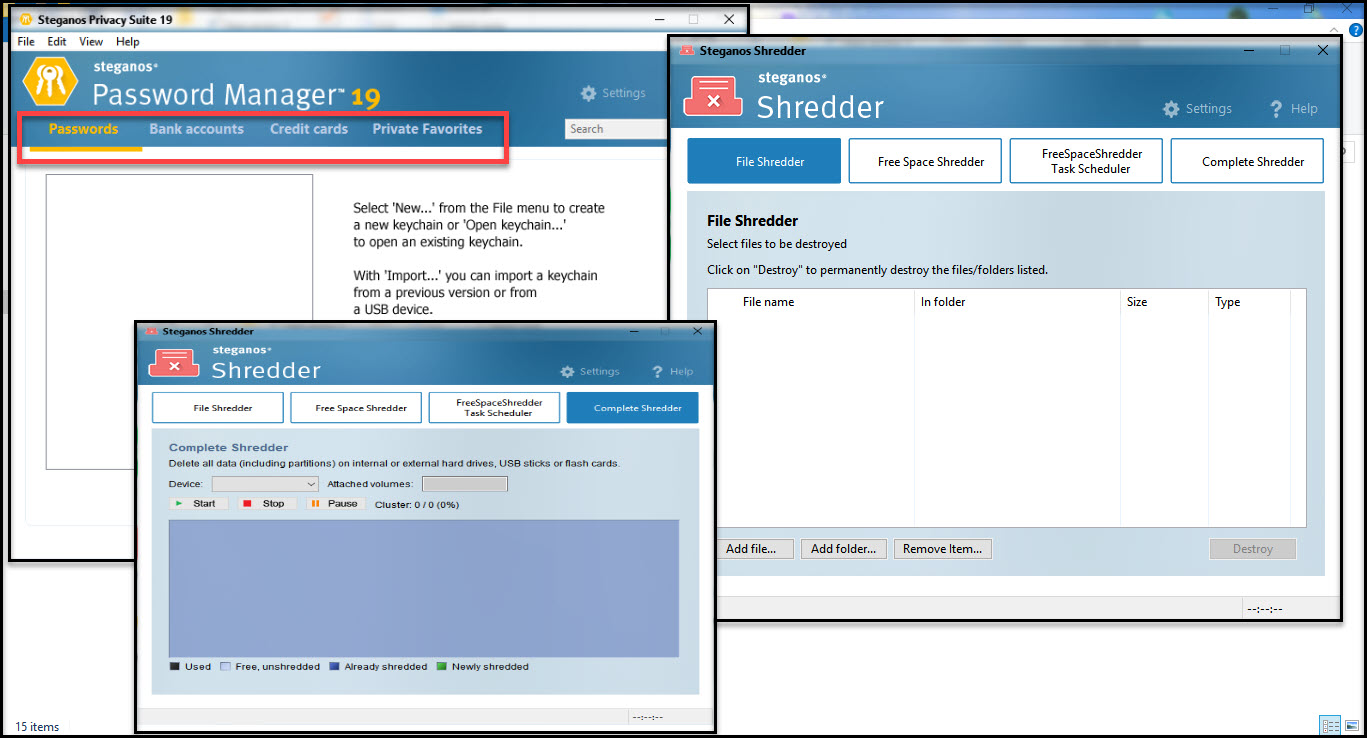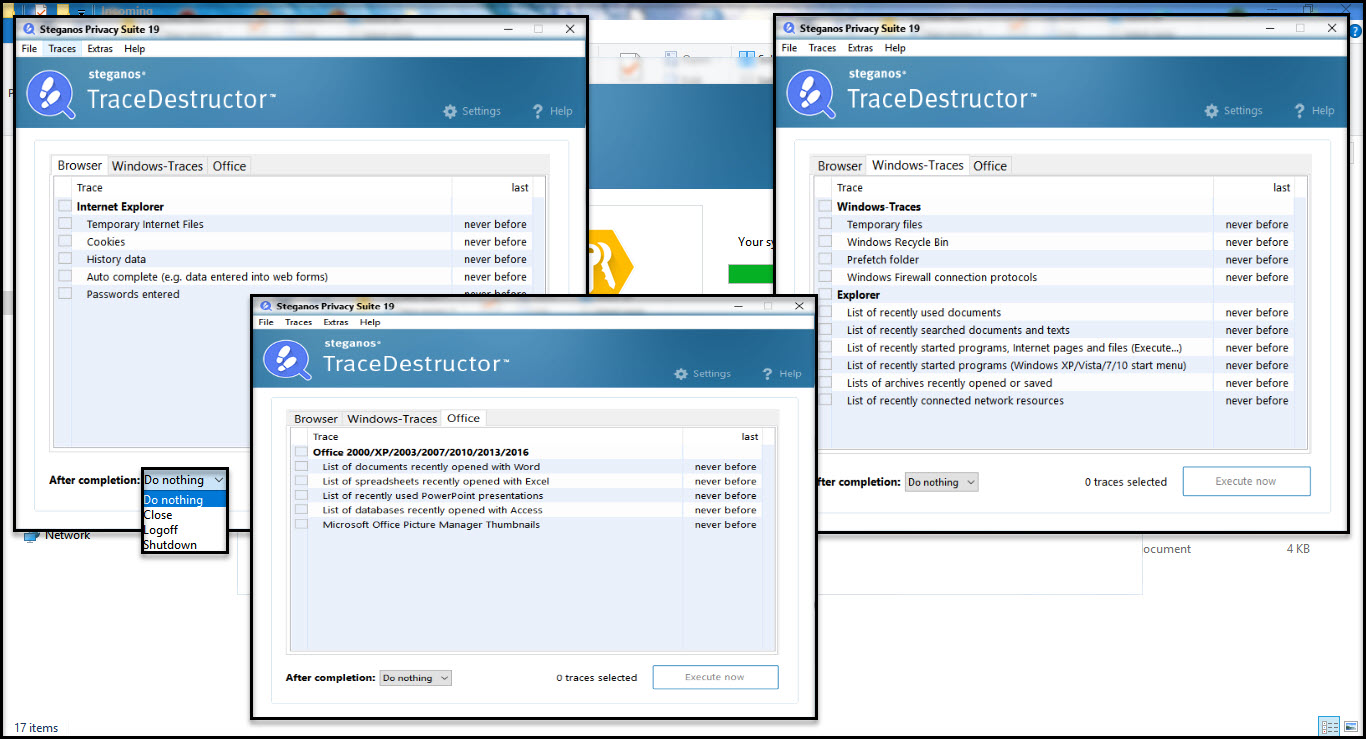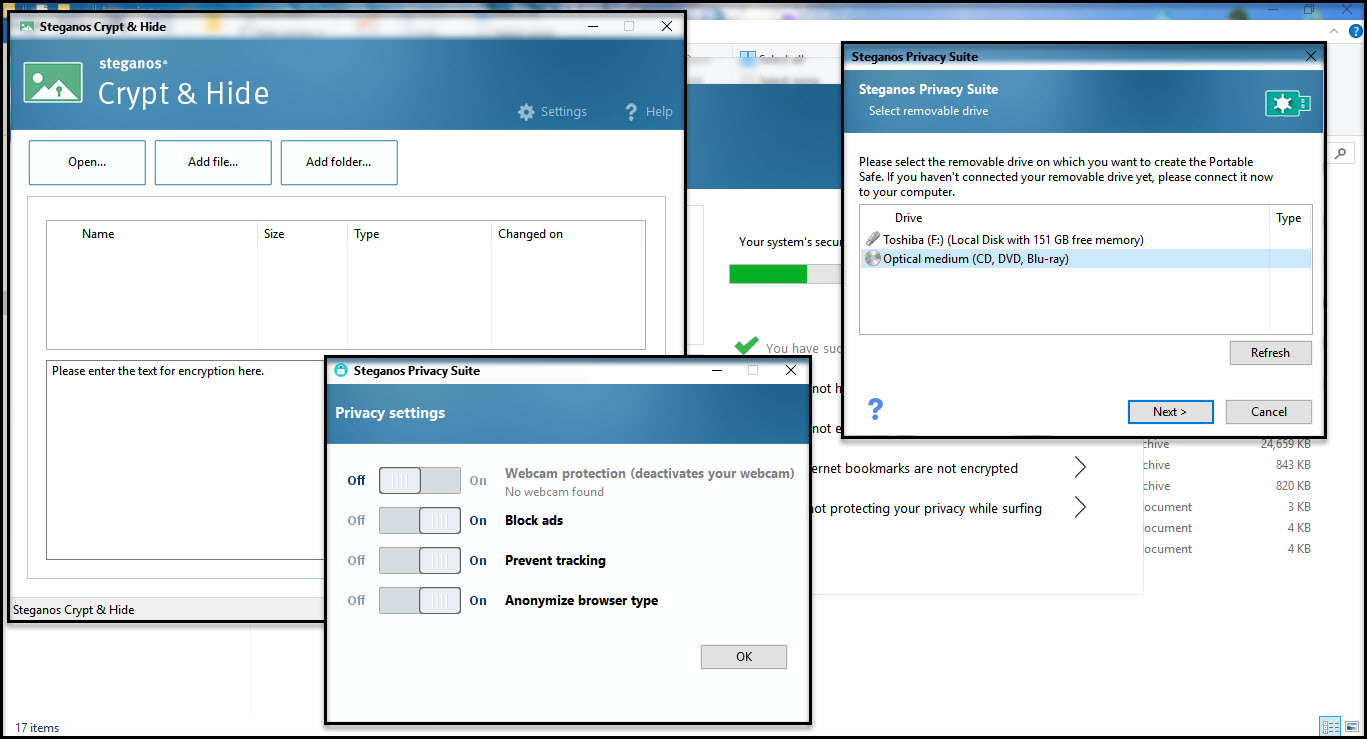 Virus free! 100% clean!
​
Kind regards,
@Mirkec
in collaboration with TeamOS
Official installer: sss20int.exe
You must be registered for see links
02/62
MD5: 0908E015300482FA46B2271A231C4EF4
SHA1: 5D424AB9999325C0BBE6E184A608ADF9C043A64D
SHA256: 8EF3389F0745F2B0CEB2DA34AD822F935474A74C3113F1548296834A64D027C5
Download links - version 21.0.5 Revision 12590 (Size: 59.19 MB):
You must be registered for see links
You must be registered for see links
You must be registered for see links
You must be registered for see links