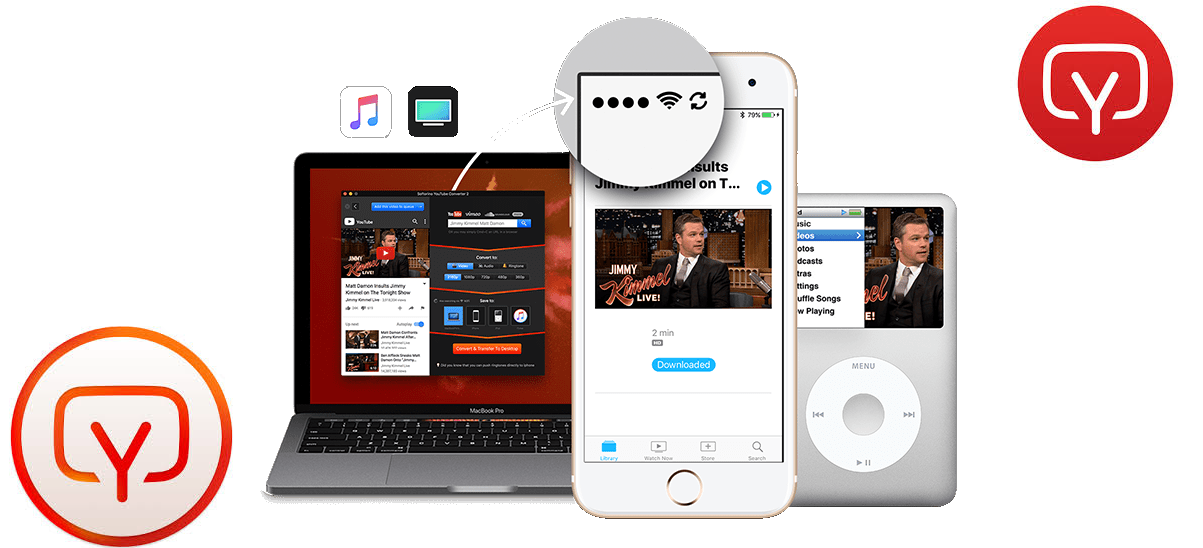 Review
Softorino YouTube Converter is a perfect travel companion. It is a video and a music downloader for any computer or Apple device ever created. It supports the entire line-up, even old iPod Classics and Nano, 4K Ultra HD, 60FPS, subtitles, and playlists. While its name mentions strictly YouTube, the application can download and convert videos and tracks from many other websites. To name a few, a user should know that support for the following sources is provided: Facebook, Vimeo, Dailymotion, Soundcloud, Vevo, Instagram, Metacafe, CNN, and much more. To see a complete list see images below.
Sporting a sleek dark user interface, the program offers a clean environment and integrates a browser to reduce the need for third-party tools making the user less dependent on any other third-party tools when initiating an operation. Type a keyword or paste the URL and effortlessly explore all the results, play the clips or songs, and be in full control of the seleced items to convert. Take a look at options and select between video, audio, or ringtone.
A user can save the converted audio (AAC and MP3) and video to PC or iOS device with the video quality that best suits user needs (360p, 720p HD, 1080p HD, and 2160p 4K). Regarding the possibility of creating a ringtone, a user can either opt for full length or trim the audio to 30 seconds (even without cords, via WiFi). Once again proving its continuous focus on flexibility and ease of use, Softorino YouTube Converter provides the user with multiple options as regards the output location. A user can thus save media to a location on the computer or push it directly to the iOS device via WiFi. With a Wi-Fi feature built into SYC 2 user can free yourself from cords. When launching the app, it will automatically find an iOS device ready to eat up any YouTube music, video or ringtone. The transfer should be smooth and quick, so user does not need to worry at all.
Softorino YouTube Converter automatically detects YouTube, SoundCloud songs and videos and fills in the proper cover art inside the iOS Music & TV apps. This technology makes songs and videos look great on user iPhone, iPad or iPod. On an ending note, Softorino YouTube Converter 2 is powerful and at the same time, approachable app user could turn to in order to grab audio and video from up to 30 Internet sources. Being oriented towards ease of use, the program manages to offer a competitive set of features, so it is definitely worth user attention.
Automatic Wi-Fi;
Universal Connection bridge;
Automatic Content Recognition;
One-click push to iOS devices;
World's fastest ringtone maker;
T2160p, HDR, HFR support;
Convert and download videos from more than 30 websites (both video & music);
Lightning fast speed;
Smart subtitles;
Long playlist support (YouTube);
In-app browser.
System requirements:
OS: Microsoft Windows 7, 8.1 & 10 (64-bit);
RAM: 2 GB
HDD: 200 MB;
.Net Framework 4.5.2.
Install notes:
1. Kindly read 'Read me.txt' file given in download zip file;
2. Enjoy!
Screenshots: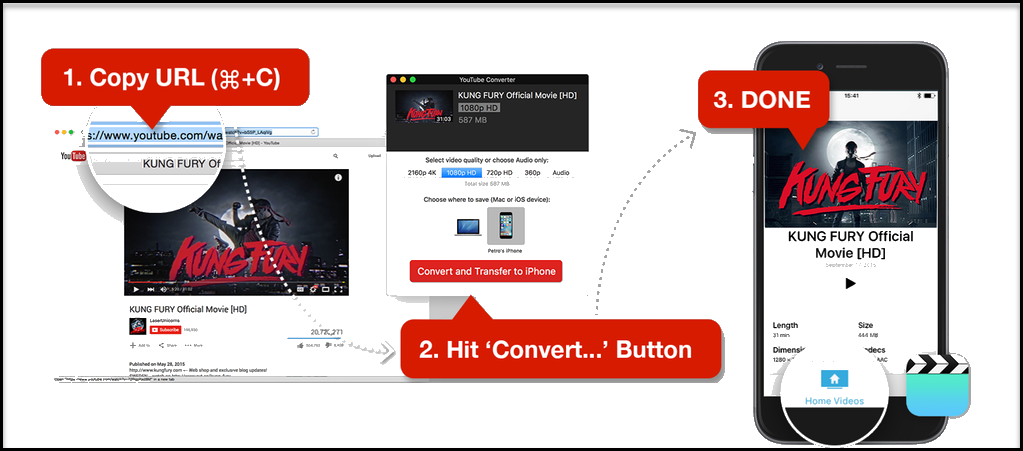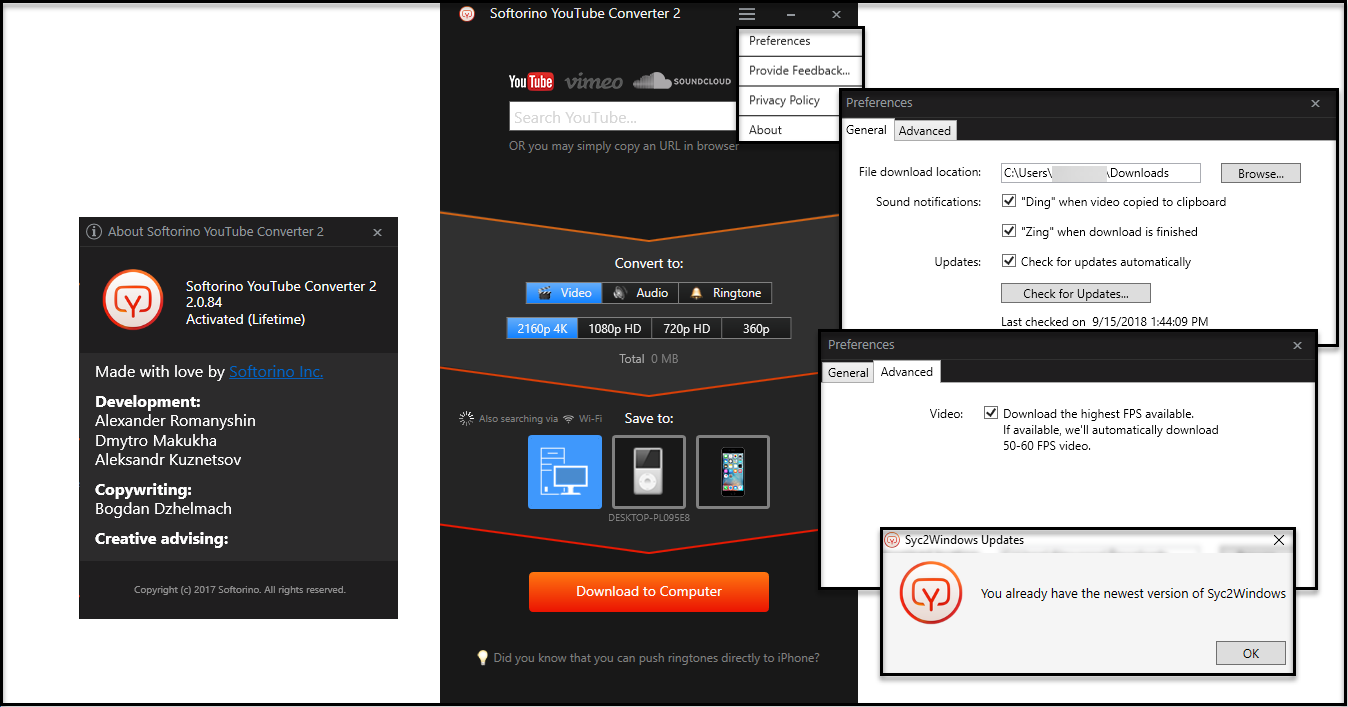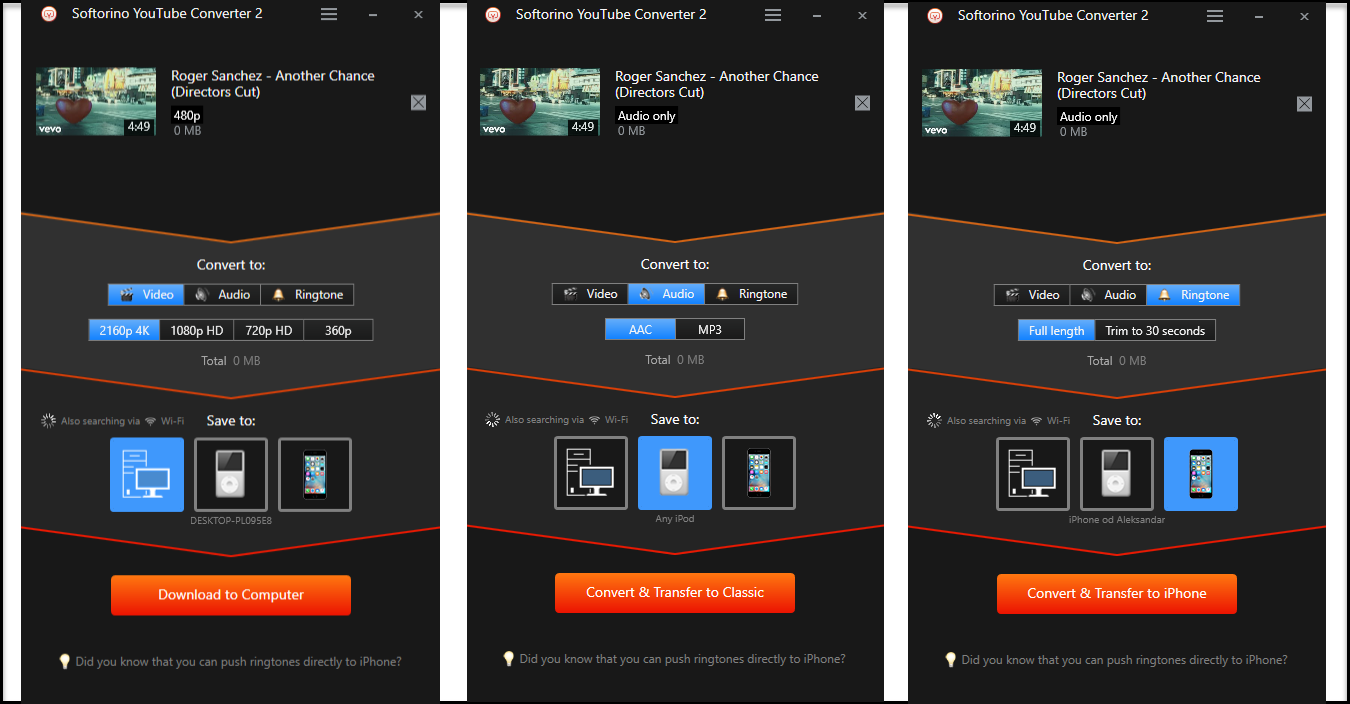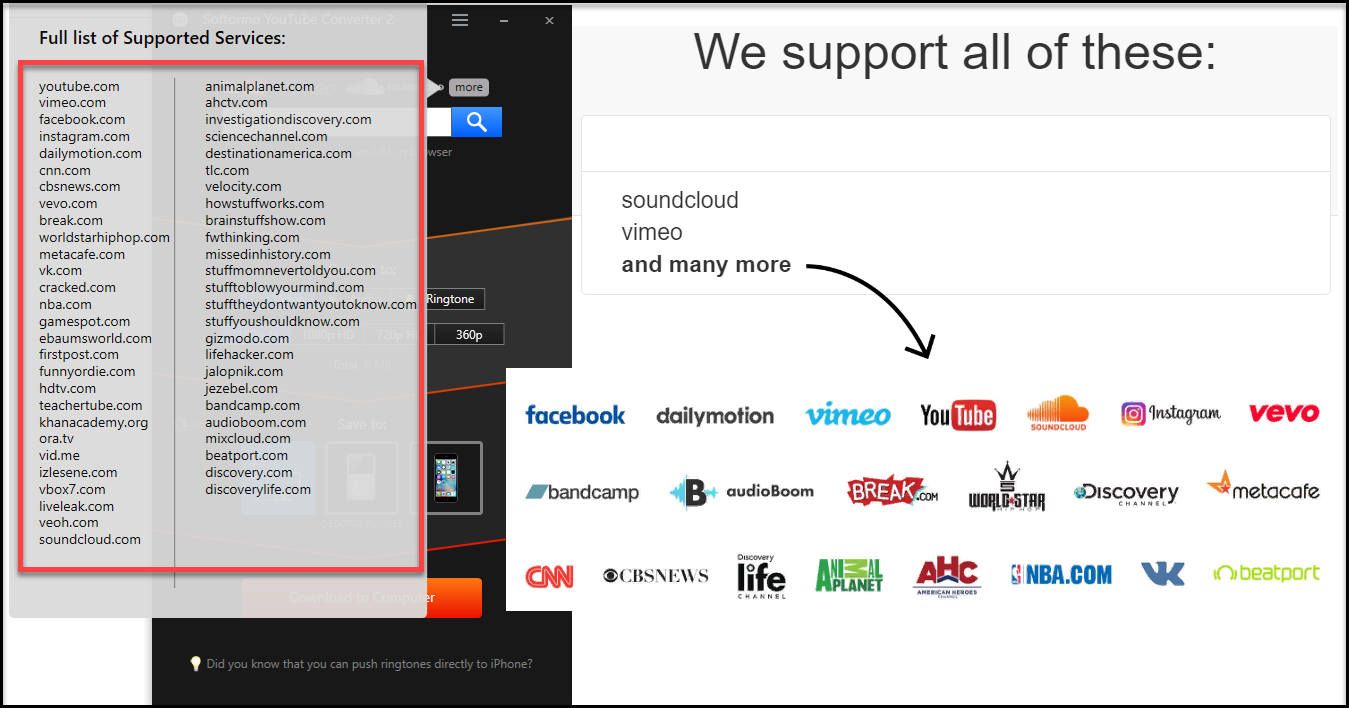 Virus free! No virus signature! 100% clean!
​

​
Kind regards,
@Mirkec
in collaboration with TeamOS
Download links - version 2.0.84 (64-bit) (Size: 98.09 MB):
Download links - version 2.0.85 (32 & 64-bit) (Size: 99.55 MB):
Last edited: