Downloaded

365.2 MB
Uploaded

80.2 GB
Ratio

224.78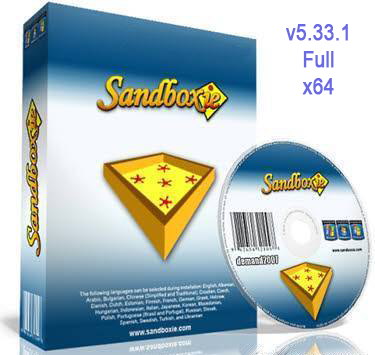 Sandboxie v5.33.1 Untouched Full Official (x64) upgradeable - Multilanguaje
|
6.34 MB
Sandboxie 2019 Full
is a tool with which you can run suspicious programs without taking a risk on your PC.
With Sandboxie Full you have the possibility to run programs in a safe, executed by the Windows system environment. Write accesses are made in an isolated area of the hard disk. Through this own operating system, for example, viruses cannot access real system data, such as the registry.
What it really does is allow anyone to run applications within a protected environment, which is completely isolated from the real hard disk space. Suitable for the purposes of the test This means that when a sandboxed software runs, no modifications were made to my system and all changes occur virtually, in that quarantined folder. Therefore, Sandboxie can help you navigate web pages with insecure content, test virus behavior and much more.
Do not download cracked or modified Sandboxies. Now the author made it free!

Windows 7 through 10 (64 bit versions)
Legacy Operating Systems such as Windows XP
All major web browsers; Chrome; FireFox; CyberFox; Opera; IE 6-11 & more
Microsoft office Suite, PDF and Multimedia files
Constantly stay updated with the latest version updates for free
Requires less than 6mb of hard drive space with simple installation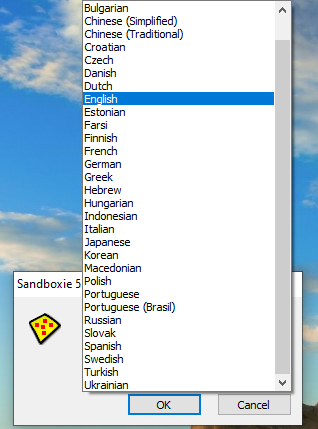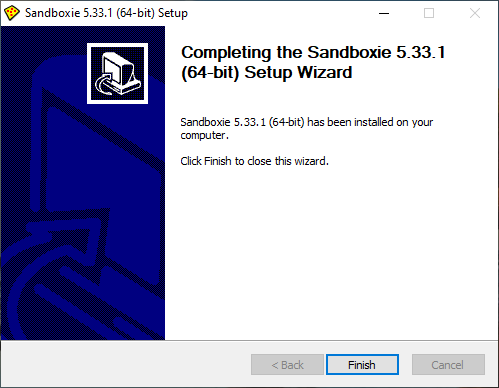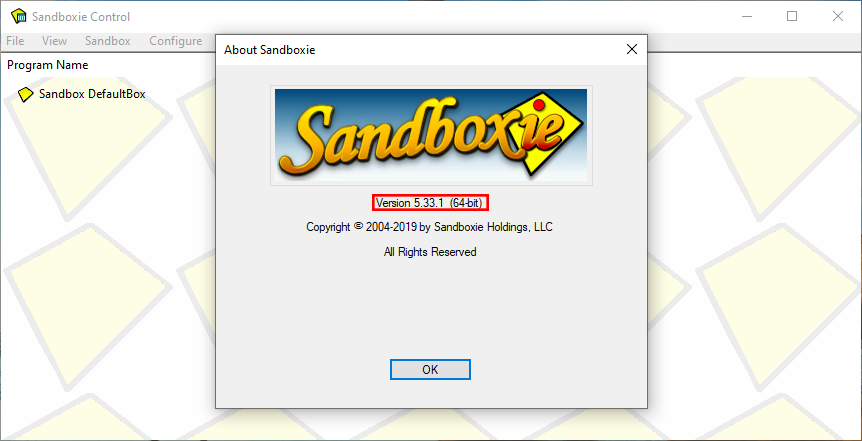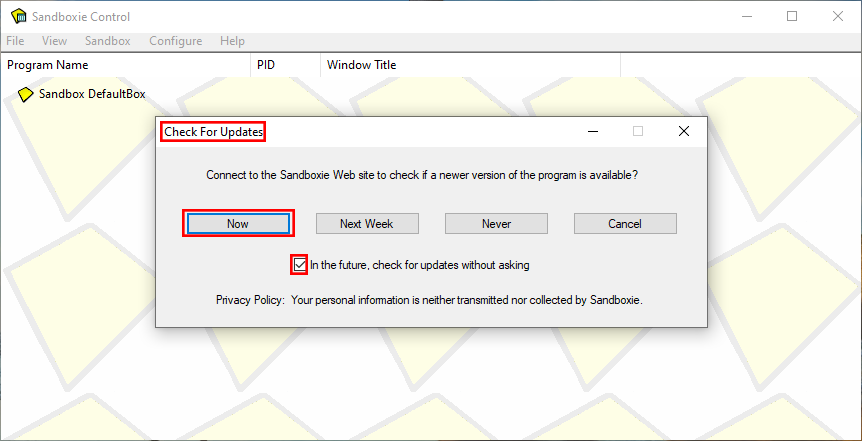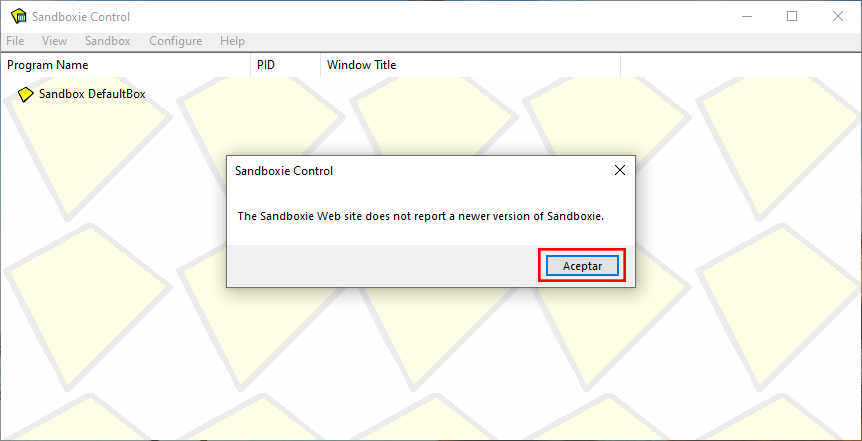 Install & ready!
It is the official version and does not require serials, cracks or patches!

Scanned with Avast Premium Security 2019 - 100% virus or malware free
Scanned with Malwarebytes Anti-Malware (Corporate) 1.80.2.1012 - 100% virus or malware free
Report:
24/12/2019 1:04:54
mbam-log-2019-12-24 (01-04-54).txt

Tipos de Análisis: Análisis personalizado (F:\INSTALADORES\SANDBOXIE\SandboxieInstall-533-1.exe|)
Opciones de análisis activado: Sistema de archivos | Heurística/Shuriken | PUP | PUM
Opciones de análisis desactivados: Memoria | Inicio | Registro | Heurística/Extra
Objetos examinados: 1
Tiempo transcurrido: 6 segundo(s)

Procesos en Memoria Detectados: 0
(No se han detectado elementos maliciosos)

Módulos de Memoria Detectados: 0
(No se han detectado elementos maliciosos)

Claves del Registro Detectados: 0
(No se han detectado elementos maliciosos)

Valores del Registro Detectados: 0
(No se han detectado elementos maliciosos)

Elementos de Datos del Registro Detectados: 0
(No se han detectado elementos maliciosos)

Carpetas Detectadas: 0
(No se han detectado elementos maliciosos)

Archivos Detectados: 0
(No se han detectado elementos maliciosos)

fin)
You must be registered for see links
Last edited: