CaptainMacintosh
Power User
Downloaded

9.4 GB
Uploaded

4.4 TB
Ratio

480.7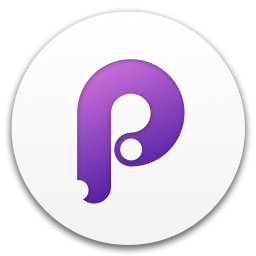 Principle 5.11[macOSApps]TeamOS
Animate Your Ideas, Design Better Apps
Principle makes it easy to design animated and interactive user interfaces. Whether you're designing the flow of a multi-screen app, or new interactions and animations, Principle helps you create designs that look and feel amazing.
Built for the Biggest Imaginations
There are a lot of things you might want to design: a short animation, a slick interaction, or an extensive multi-screen app. No matter what you're doing, you can do it with Principle.
Animation
Principle's timeline makes it quick work to illustrate the perfect bounce, ease, and pop.
Interaction
Want to design a totally new interaction? Principle gives you the freedom to experiment without limiting you to pre-defined transitions.
Multiple Screens
It's a breeze to design the flow of a multi-screen app; and when you're done you'll have a bird's-eye view of all your screens.
Totally New, Yet Immediately Familiar
With artboards, magic animations and a timeline, using Principle will give you Déjà vu.
Pick Up Where You Left Off
Import your designs from your favorite design tools with a simple, one-click importer. Your designs will appear in Principle, ready for you to breathe new life into them. And if you make changes, importing again will intelligently merge your work.
Design For Mobile, Web, and Desktop
Choose a device preset or enter a custom Artboard size to design for your favorite platform. Hover events and mouse wheel scrolling make it easy to make web and desktop prototypes that feel like the real thing.
The Best Design Teams Use Principle


Minimum System Requirements:
macOS Compatibility: macOS 10.11 El Capitan or later
Unzip compressed file, mount .dmg image and copy Principle file into your macOS Applications folder.

You must be registered for see links
You must be registered for see links
​
Last edited:
Created With:

uTorrent/1870

Comment:

Downloaded From https://www.teamos-hkrg.com/

Peers:

14 Seeders + 0 Leechers = 14 Peers

Loading…