Windows updater and modifier
Super Admin
Downloaded

0 bytes
Uploaded

254.2 TB
Ratio

-
Passware Kit Forensic 2017.1.1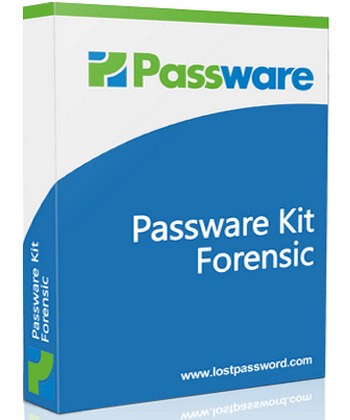 General Info:-
Software Version: 2017.1.1
Language: English
Treatment: complete
Type of medicine: ready serial
System requirements:
- Operating system Microsoft Windows Vista, Windows 7, Windows 8, Windows 8.1, Windows 10, or Server 2003/2008 / 2012 (32 and 64 bit)
- a processor with a clock frequency of 1 GHz (2.4 GHz recommended)
- 512 MB RAM (1 GB)
- 150 MB of disk space (more if used own dictionaries)
Description:
Passware Kit It helps to reduce the time spent on password recovery, increases ck growth recovery passwords, and provides users with more control over the password recovery process. It helps recover all types of passwords to the most popular files, office applications, including Excel, Word, WinZip, Windows 2008 / Vista / 2003 / XP, Internet Explorer, Firefox, Access, *******, Acrobat, QuickBooks, FileMaker, WordPerfect, VBA, Lotus Notes, ACT! and many others. Passware Recovery Kit includes over 30 password recovery modules, combined into a single user interface. To recover complex passwords are used advanced acceleration techniques. For MS Word and Excel files up to version 2007 can be an instant online decryption (Decryptum carried out through the online service for a fee). Also Passware Kit has a professional analytical tool Encryption Analyzer, through which the search for all password-protected files on your computer or on the network.
Key features:
• Instant recovery of various types of passwords
• Instant decryption MS Word and Excel files to 2003 (includes 20 credits Decryptum attack)
• Resets the local password and domain administrator passwords, including passwords to the account the Windows Live ID
• Recovers encryption keys for hard drives protected using the BitLocker, including ToGo the BitLocker
• Decoding TrueCrypt volumes, FileVault2 and of PGP
• Recovers passwords of Windows users from a memory of an image or SAM file, including UPEK
• Recovers passwords to accounts Facebook services and Google, as well as to the accounting nym accounts of other websites from memory images and Hibernation files
• Recovers passwords iTunes and Android, as well as physical Android backup images
• Instantly recovers passwords to email accounts, Web sites, and network connections from the reg-files
• Retrieves Passwords Mac Keychain encrypted file system
• Retrieves passwords from hashes Windows, Unix and the Macintosh
• Provides a choice of nine different password recovery attacks (in any combination) with a convenient installation wizard and editor of attacks
• to speed up the process Restoring passwords up to a hundred times uses the power of multi-core GPU NVIDIA and the ATI
• To speed up the password recovery process to twenty-five times uses the power of hardware accelerators Tableau TACC from the company Guidance Software
• Presents detailed reports with values MD5 hash
• Integration with software EnCase version 7 or later from the company Software Guidance
• Integration Software Oxygen Forensic Suite (Oxygen Forensic Suite - Workplace) from ZAO "Oxygen Software" (Oxygen Forensics, Inc)
Screen Shots:-
You must be registered for see links
You must be registered for see links
You must be registered for see links
You must be registered for see links
Created With:

uTorrent/2210

Peers:

9 Seeders + 0 Leechers = 9 Peers

Loading…