Downloaded

27.8 GB
Uploaded

3.7 TB
Ratio

135.72


NetBalancer is a program for Windows based platform that enables the users to control and monitor the downloads and uploads activities to control the bandwidth traffic. Set the upload/download transfer rate priority for any applications and monitor their internet traffic.
This program comes with powerful features to control the most important things when it comes to uploading or downloading files, the bandwidth traffic. The user can set download and upload speed limits for a process, manage priorities and limits for every network, define detailed network traffic rules, protect all settings and priorities by putting password to keep it private, show network traffic in system tray, view overall system traffic in a graph presentation to easily understand.Overall, NetBalancer is different from other traffic shaping software for it only works on the priorities.
Features :
Priorities and limits


Set download and upload network priorities or limits for any process.
Automation support
Use various command line commands and web APIs for complete automation.
Rules and filters
Define detailed traffic rules and filters for maximum control.



Sync


Sync your computers with NetBalancer Service and control them from the web control panel.



Password secured


Protect all settings and priorities with a password to prevent unauthorised changes.



Monitor processes


Show all system processes with their download and upload speeds up to connections level.



View history


Detailed download and upload traffic history for any process since first NetBalancer's install.



System tray and toolbar


Show network traffic and other info in a system tray icon or taskbar toolbar.
Support for IPv6
NetBalancer has native IPv6 support for rules and filters.



Tags and bulk commands


Apply tags to your computers and control them with bulk commands like a Pro.



Various traffic charts and statistics


View detailed network traffic charts and statistics.



Everything encrypted


Everything in our system is encrypted: website traffic, sync traffic, all internal traffic, passwords and communications, all zeros and ones are encrypted and hashed with TLS and SHA2 for maximum security.



NetBalancer v9.14 gets a new search field for the processes and filters lists, just like connections and rules had before..

Also we worked a bit on UI performance.
Update - stability improvements.
Update 2 - we fixed an annoying bug when the app activation was being lost once in a while.

Platforms : Windows 7 (32 bit), Windows 7 (64 bit), Windows 8, windows 10



File Format : Zip
File Size : 7.6 MB, 8 MB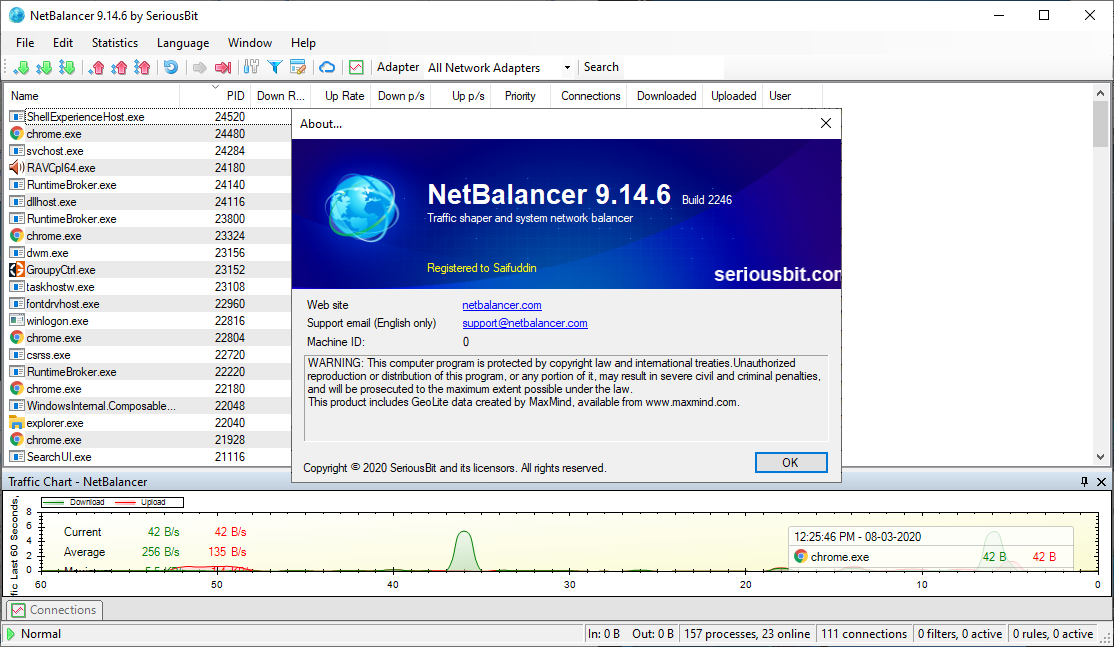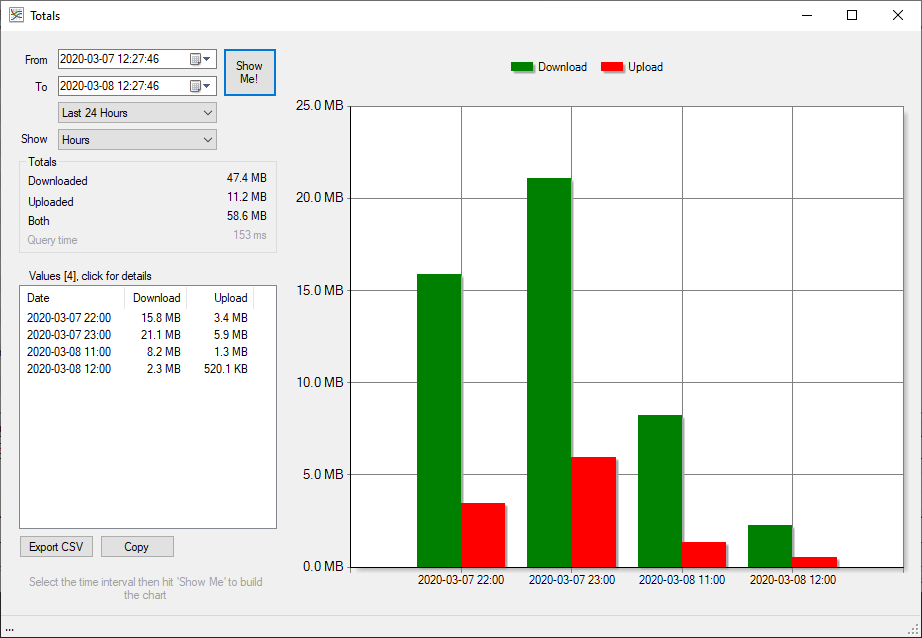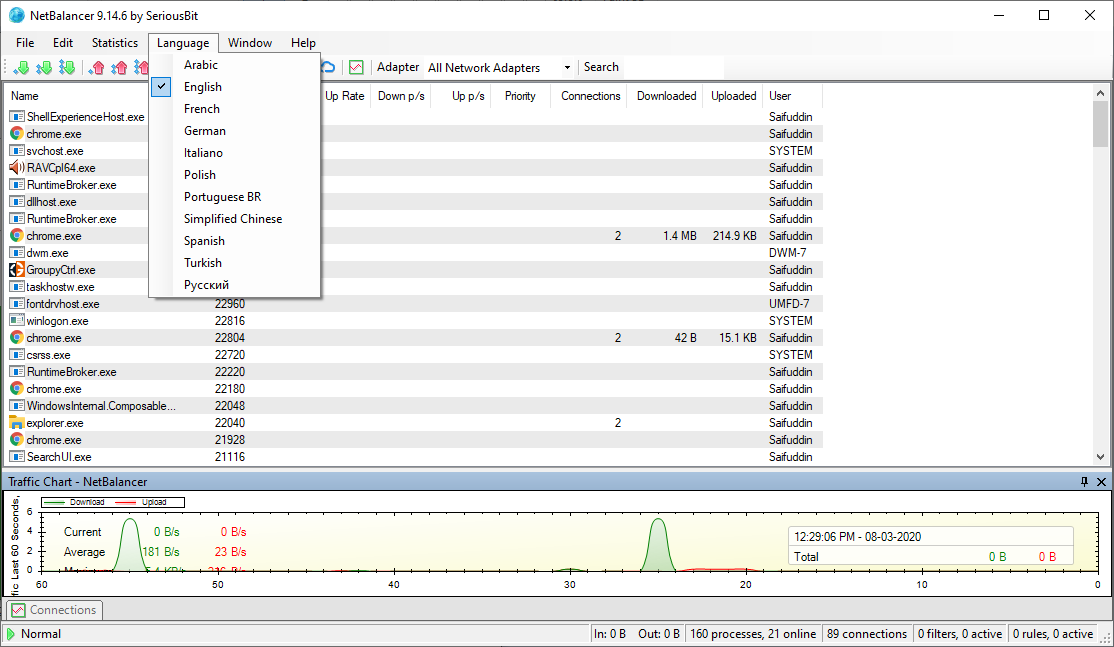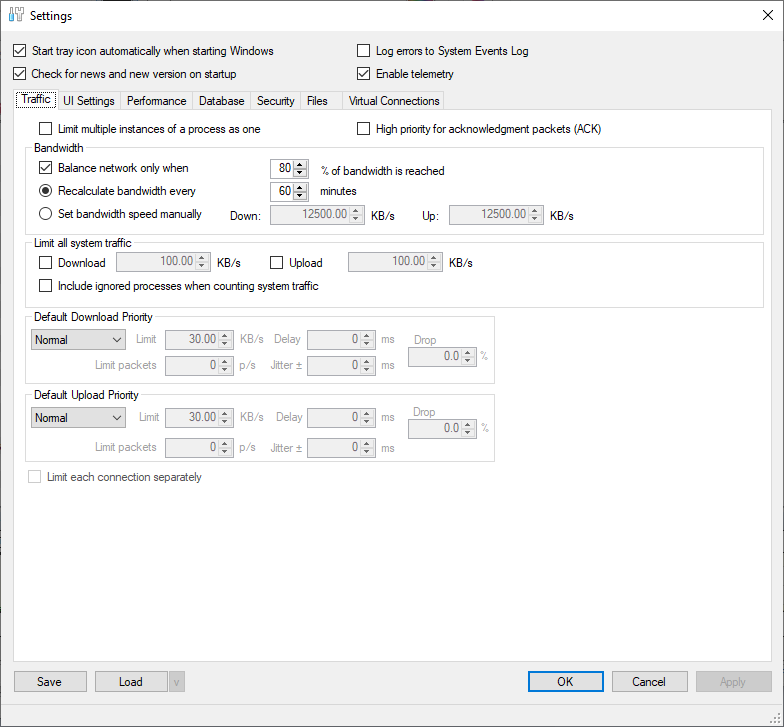 ​
Normal installation
Download the zip and extract the files in one folder

Run the installer to install the application

Don't Restart your PC after installation

Copy the "Patch-nb9.exe" file from the Patch folder to the installed directory

For Activation process kindly read the "Read Me.txt" file included in the zip archive

After

Activation process reboot your PC

Done
Repack Installation
Download the zip and extract the file in one folder

Run the repacked installer and follow the instruction on the screen to install the application

After Installation finishes reboot your PC

The application is pre-cracked no cracking is needed

Done

You must be registered for see links

You must be registered for see links

You must be registered for see links

You must be registered for see links
​
Last edited: