Downloaded

20.4 GB
Uploaded

14.5 TB
Ratio

727.82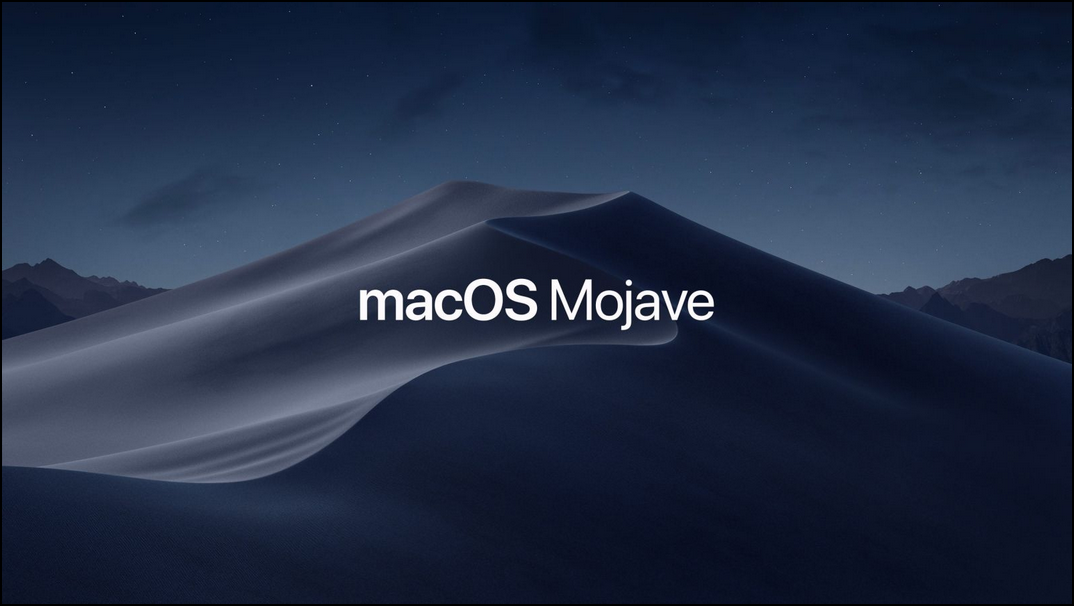 ​
macOS Mojave 10.14 (18A391)​


Now that macOS Mojave is available on all the best Macs, we now have access to some core iOS apps, like News and Stocks. Along with a new system-wide Dark Mode and increased productivity straight from Finder, there's a lot to love about macOS Mojave.

And, while we should be seeing more iOS apps make their way over to the Mac over the coming years, there is plenty to macOS Mojave to love right now – even if there are some macOS Mojave problems out there.

Don't let those problems dissuade you, though – macOS Mojave is available today, and since so many people will be getting new Macs on Black Friday and Cyber Monday, we thought it would be the perfect time to dive into everything macOS 10.14 Mojave.

Cut to the chase
What is it? The 2018 edition of Apple's Mac operating system, macOS

When is it out? macOS Mojave is out right now

What will it cost? macOS 10.14 is free

macOS 10.14 Mojave specifications

Unfortunately some older Macs are going to have to go without updating to macOS 10.14 Mojave. This is unlike macOS 10.13 High Sierra, which practically had the same requirements as Sierra.
macOS Mojave vs Windows 10 October 2018 Update

See how macOS 10.14 Mojave stacks up against Microsoft's Windows 10 October 2018 Update right here.

First off, macOS 10.14 requires at least 14.3GB of hard drive space for the installation, as that's what was required last year. To keep it on the safe side, make it 20GB.

Next, Macs that received the 10.13 upgrade were required to be equipped with at least 2GB of memory (or RAM) and running OS X 10.8 or later. With this new update, however, these are the Macs that will be supported by macOS 10.14 Mojave.

- MacBook (Early 2015 or newer)
- MacBook Pro (Mid 2012 or newer)
- MacBook Air (Late 2012 or newer)
- Mac mini (Late 2012 or newer)
- iMac (Late 2012 or newer)
- Mac Pro (Late 2013 or newer, or older models with Metal-compatible GPU)
- iMac Pro (2017)

Unfortunately, while the required models rarely change year over year, they have with macOS 10.14, so if you have an older MacBook, you might need to upgrade to enjoy this new version of the OS.

macOS 10.14 Mojave features

Apple's macOS Mojave offers a ton of new features to your Mac. And, we're going to dive into a detailed overview of everything your Mac can do now that macOS Mojave is finally here.

From Finder improvements to more rigid security, the best Macs are about to become a lot better.

Read on to discover all the new features coming to your Mac when you update to macOS Mojave.

Dark Mode

Apple's macOS Mojave introduces a system-wide dark mode, which will extend to every first-party program on your Mac.

Even Xcode gets a full makeover, completely in black, making those extended programming sessions more comfortable for your eyes.

Third party programs will also be adopting this new theme, with changes happening automatically for any app that uses standard colors through AppKit.

Stacks

If you're anything like us, your desktop starts to look like a virtual hurricane blew through it after a full day of work. With macOS Mojave, those days are over.

With Stacks, macOS Mojave will sort similar files together so that you have a less cluttered desktop – photos with photos, pdfs with pdfs – it's great.

You're even able to scrub through thumbnails with a two-finger scroll, so that you can make sure the file you're looking for is actually in the stack.

Gallery View

In macOS 10.14 Mojave, Apple has added a new Gallery View to Finder. This will let you quickly browse through, annotate and edit files. No matter what kind of file you select, you'll be able to quickly and easily find exactly what you're looking for.

This is made even easier, thanks to Apple adding a very detailed metadata display to the Preview pane. This makes it easier than ever before to take note of all the information of any file on your Mac.

And, thanks to the inclusion of Quick Actions in the Preview pane, you won't even need to leave Finder to work on files. You should be able to edit images, add protection to files and more. You can even assign Automator tasks as Quick Actions to make browsing through files even easier.

Continuity Camera

Have you ever found yourself working on a project, and you needed to implement a document or a photo? Well, with Continuity Camera, it's easier than ever to do just that.

Across a multitude of different apps, like Numbers and Pages, you'll be able to simply Control + Click in the body of the document, and select "Take Photo" or "Scan Documents." It'll then open the camera on your iPhone or iPad, where you'll be able to take a photo and instantly pop it right into what you're working on.

It's smooth, it's convenient, and it's going to be a boon for anyone that needs to save some time while doing schoolwork or that next big project.

Markup in Quick Look and Screenshots

Quick Look is already an easy way to look at files quickly, and in macOS Mojave, you'll be able to quickly and efficiently use Markup to edit files you open in Quick Look.

Markup is also implemented into screenshots. You'll be able to quickly bring up any screenshot and zoom or edit any content within. This is possible thanks to improvements to the way macOS handles screenshots. Once you capture a screen, a preview image will open in the corner of your screen, much like iOS. You can then click on this preview to edit your Screenshot.

That's not all though, Screenshots are still a simple shortcut away, but with macOS Mojave, a new easy-to-use menu includes screen-recording tools, so that you can capture animated content. And, perhaps most importantly, you can choose to save the screenshot to your clipboard, saving time if you just need to send someone a quick screenshot.

Apps

Apple News, Stocks, Voice Memos and Home are all brought over from iOS to macOS Mojave, with special care given to reformatting them to fit your computer.

These apps leverage the power of the best Macs to deliver an awesome experience. Voice Memos, for instance, will automatically transfer any memos you take between your iOS and macOS devices – rewarding anyone who utilizes the 'Apple Ecosystem'.

This isn't a full iOS app migration, however, but Apple did say it'd be bringing more iOS apps to the Mac in 2019, so we'll just have to wait.

Security

Apple is concerned about your device security, and now macOS Mojave asks for permission with more features, now including the camera and microphone. Mojave's security also provides more robust protection for your file system.

Safari also has its own share of security enhancements, shutting down cookies that track you across websites, making sure Safari asks permission before it allows cookies of any kind to access your browsing data. This even includes those annoying social buttons that mysteriously appear on every page – Facebook and Twitter can't track your activity outside of their own websites unless you grant them permission to.

New Mac App Store

The App store has been a macOS staple for years now, but it always seemed a little out of place. That all changes with macOS Mojave. Apple has completely refreshed the Mac App Store, and it's now designed exclusively for the best Macs.

Not only does it look great, but it also lets you browse through apps depending on what you're trying to install. If you're looking for an affordable alternative to Logic Pro X or Adobe Photoshop, it's simple to find the best Mac apps for you.

The new Mac App Store also adopts the iOS App Store's approach to editorializing its content. It'll now have a much more modern interface with featured apps getting tutorials, spotlights and other such content. It really does bring the Mac App Store into the modern age.

And, perhaps more exciting is that a ton of third-party developers, like Adobe and Microsoft, are bringing their apps to the Mac App Store, so you don't' have to go through dodgy websites to get the apps you need.




If you want to install MacOS on a PC, use this link from @Ralph.

WinRAR 5.60:
You must be registered for see links
*** HOW TO DOWNLOAD ***
You must be registered for see links
You must be registered for see links
If you want maximum download speed, up to 5 MB/sec, you can register on DoUploads!
Size: 5.63 GB
DoUploads:
You must be registered for see links
You must be registered for see links
You must be registered for see links
You must be registered for see links
You must be registered for see links
You must be registered for see links
.
.
.
​