Do Not Message or PM, I am BOT
VIP
Power User
Downloaded

0 bytes
Uploaded

0 bytes
Ratio

-
This Feature no longer exists,this means we don't promote members on request. Please read the requirements, complete it and wait for your call. Have patience and keep up the good work!

User promotion no longer exists by system. It's treated manually by Staff member, You need to keep requirements under your account and have patience, sooner or later staff member might look forward to you. Thanks!

If you request then it might get rejected. So please stick to plans and wait for your best call. Good luck!
LAST EDITED 12/12/2018 @TheMacGyver

Ladies & Gentlemens...

We added a NEW feature Join UserGroup Request
Now Registered Users Can Request To Join Verified UserGroup , Once The Request Is Approved by Staff member, users will have the power of Verified Member and they can post without Moderation.

Moderator and Staff member must check users that they have atleast 15 good Threads Posted.

Requirements to Join Usersgroup (Verified member) must have:
1. 15 Good posted threads. (Wallpapers, Tech News, not in the count)


2. User must be active here since past 5 months.
3. Yours account status must be clean. (Warning tab must be cleared)
4. Your agreed the term & condition of posting material on Team OS. you must read FAQ and jump directly on this link after reading FAQ: Do's & Don't
5. You must give a Good reason/explanation to describe about joining.

Side Note addition:
Once member is approved and as time goes by and they would like to ask for Uploader Badge or Status.. Then come here and apply and ask..
Staff will then discuss and approve or diapprove as they see fit.. You must follow this to even think about applying...
https://www.teamos-hkrg.com/index.p...ce-tutorial-for-uploading-posting-2019.18425/
See how it goes:
-Join Usergroup request Available here
Note: this feature only shown to all ''Registered users'' not to anyone else.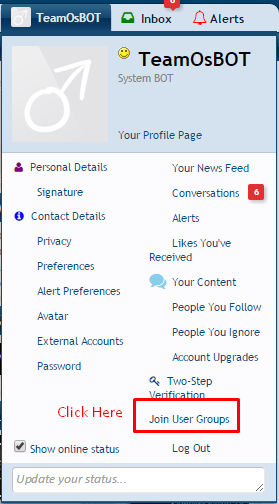 -Clicking on Join Usergroup means you're agree to move on to it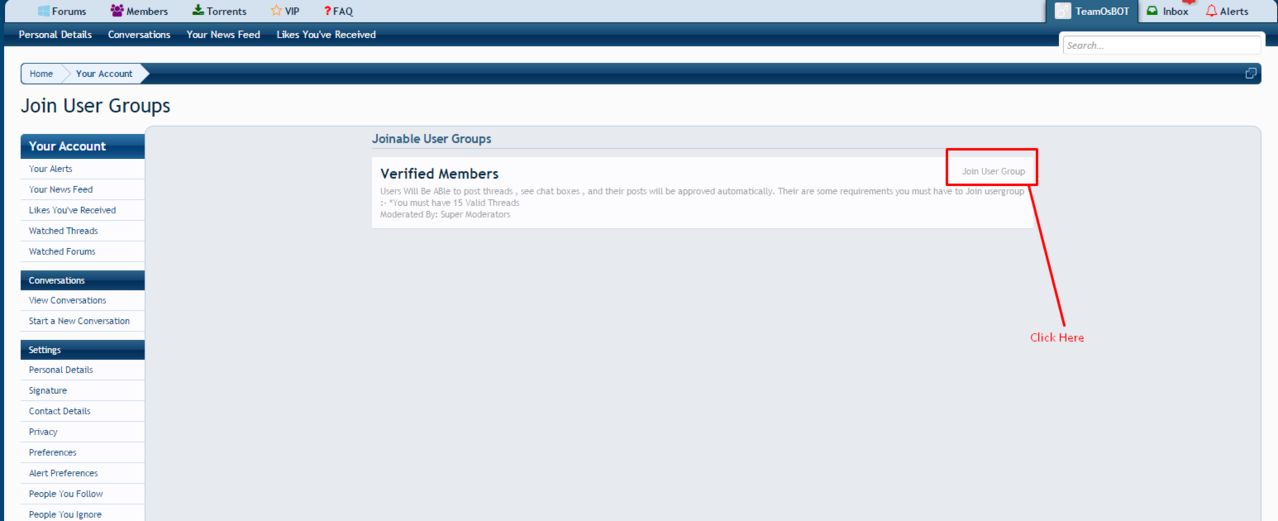 -Type short message and descibe what intend that you're apply to Usergroup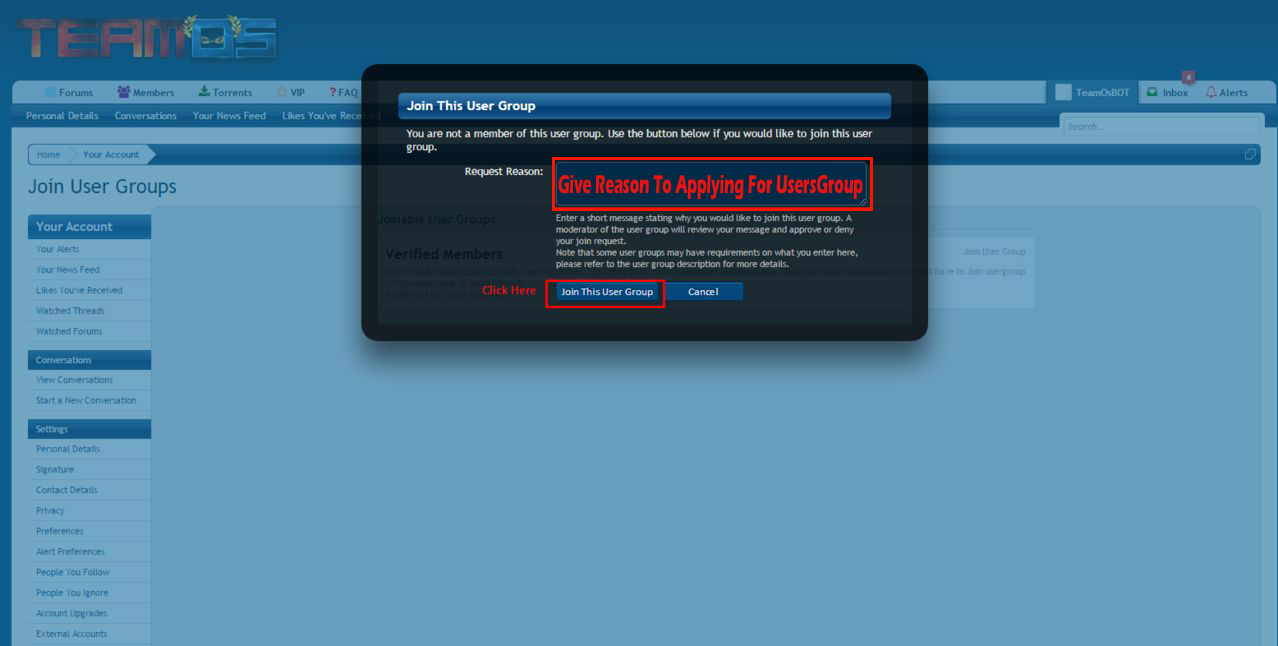 Rules:
-Do not waste Staffer's time by adding useless request to joining Usergroup.
-Do not repeat to apply Usergroup if your request were rejected/declined. Try again after 30 days, No less.
-Do not misuse this feature for any other proposal/advertisment/promotion. that considered to account Ban.
-If Staff member found any duplicate thread/retag from entire posted threads then yours request will be overlooked.
-If your thread got removed then kindly read here why that thread taken down from site. Here
Regards, @Mr.Lonely , @tomeCar , @The Rain @TheMacGyver and All Staff..
Last edited by a moderator: