Windows updater and modifier
Super Admin
Downloaded

0 bytes
Uploaded

257.4 TB
Ratio

-
Image-Line FL Studio 20.1.1 Build 795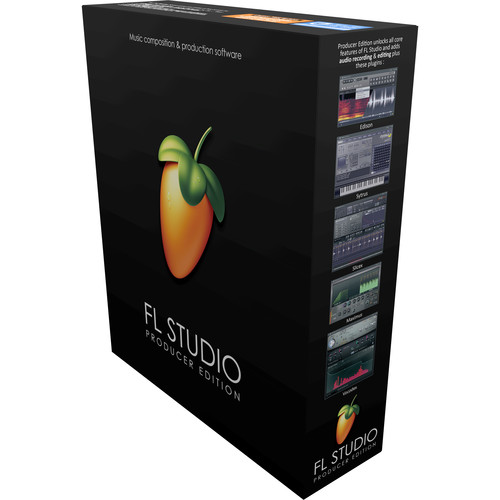 FL Studio 20 is a fully featured, open-architecture music creation and production environment for PC. It features a graphical user interface which is based on a music sequencer. This digital audio workstation has everything you need in one package to compose, arrange, record, edit, mix and master professional quality music.
FL Studio 20 is the fastest way from your brain to your speakers. No extra software is required to produce any style of music, because a complete kit of instruments and studio tools is included in the cost of the package.
With the included plugins, sounds and tools the user can create complete songs, backing tracks, loops or sizzling beats. The software offers VST (Virtual Studio Technology) which makes it compatible with other workstations.
One can use… it as a remote control and to transfer data across digital audio programs. FL Studio 20 comes with a wide array of slick generators. Such as drum machines and samplers. It also comes with several plug-ins. Most of which function independently as standalone programs.
FL Studio 20 will play any sample file (wav), generator (softsynth), VSTi and DXi) or midi instrument you feed it. You will be creating wav, mp3 or midi songs or loops only minutes after launching it.
You can use FL Studio 20 as a scratchpad for your ideas or to produce completely mastered tracks ready for publication. The distinguishing aspect of this program is its pattern-based workflow. The lower part of the sequencing window contains block patterns of notes while the upper part contains clips that hold notes, data and events. For this reason, it is widely used in electronic genres to create various effects.
Another distinguishing feature is the score logger which maintains a 3-minute buffer between all incoming MIDI notes. This is done even when one is not playing in record mode. Different musical effects can be dumped retrospectively into the piano roll. A filter enables the user to selectively record note, automation and audio data.
It is available in three different versions. The developer offers lifetime free updates. It means that customers may download future releases.
What can FL Studio 20 do:
Audio editing and manipulation. Includes pitch correction, pitch shifting, harmonization, time-stretching, beat-detection and slicing, audio warping and standard audio manipulation (cut/paste etc).
Automate most interface and all plugin parameters by recording, drawing, spline-based automation curves, automation generators with formula based control of links.
Be hosted in other DAWs as a VST or connected through ReWire.
Live music performance including video effect visualization.
Mix and remix audio including apply realtime audio effects including delay, reverb and filtering.
Multi-track audio recording.
Record and play MIDI input recording from keyboards, drum pads and controllers.
Sequencing and arranging.
Synthesizer and effect plugin hosting (VST 32-bit and 64-bit, DX and FL Native format)
What's New?
Playlist Track Mode - Organize projects and speed workflow by grouping a Channel Instrument, Playlist Track and Mixer track. Changes to the name, color and or icon of any member in the group will ripple throughout the chain. Alternatively, drop instrument and effect plugins or audio files on Playlist Track headers.
Tools > Macros > Reset empty playlist tracks - Reset all unused Playlist tracks to default color, icons and name.
Improved Audio Recording - Link Playlist Tracks to Mixer Tracks and their input, so audio is recorded to the selected Playlist Track Track. Follow-up recordings are added as sub-tracks of the parent Playlist Track. Armed Input Mixer Tracks now show orange faders to better display their state. Pre/Post Effects Recording - Click the Input Menu icon to choose Pre/Post FX recording.
Stepsequencer Channel Looping - Channels in the same Pattern, with shorter lengths, will loop to make up the difference. This restores looping behavior from FL Studio 11, and includes new advanced options, to allow control of per-Pattern, per-Channel looping and loop-length for polyrhythmic patterns.
Stepsequencer - The maximum step-count has been increased from 64 to 512.
Channel Rack Menu > Set swingmix - Set the Swing Mix control values simultaneously for the selected Channels.
Show complete piano roll preview - Channel Rack menu option to show all the notes in patterns, rather than just the number of bars visible in the Stepsequencer.
Channel Rack Close icon - Can also be closed with the (Esc) key.
Plugin Window - ON (Mute) - Switch has been added to the Wrapper Settings for Instrument and Effects plugins (including Right-click menu options). Mix Level has been added in place of the VOL knob, on the Wrapper Settings, when effects are in use
Sampler Channels & Audio Clips - The 'Time' knob is now automatable when the 'Mode' is set to a realtime algorithm (Resample or Stretch).
General Settings - New 'Check for updates' option at startup.
Mono export - Mono audio file export.
CPU & Memory Panel - 'View FPS' shows the FL Studio GUI frame-rate.
Project Information - Extended project statistics (bottom of panel).
55 x "Minimal Kick" Samples - Browser > Packs > Drums > Kicks > Minimal Kick 01 to 55.
ZGameEditor Visualizer - Video export wizard (beta).
Akai FL Studio FIRE - Stepsequencer-looping workflow enhancements (Set Channel loop-length & burn to Pattern).
Download links
Single links
You must be registered for see links
or
You must be registered for see links
or
You must be registered for see links
or
You must be registered for see links
Last edited:
Created With:

uTorrent/2210

Comment:

No Comment For This Torrent

Peers:

17 Seeders + 0 Leechers = 17 Peers

Loading…