Moderator
Uploader
Windows Modifier
Downloaded

49.6 GB
Uploaded

728.8 GB
Ratio

14.69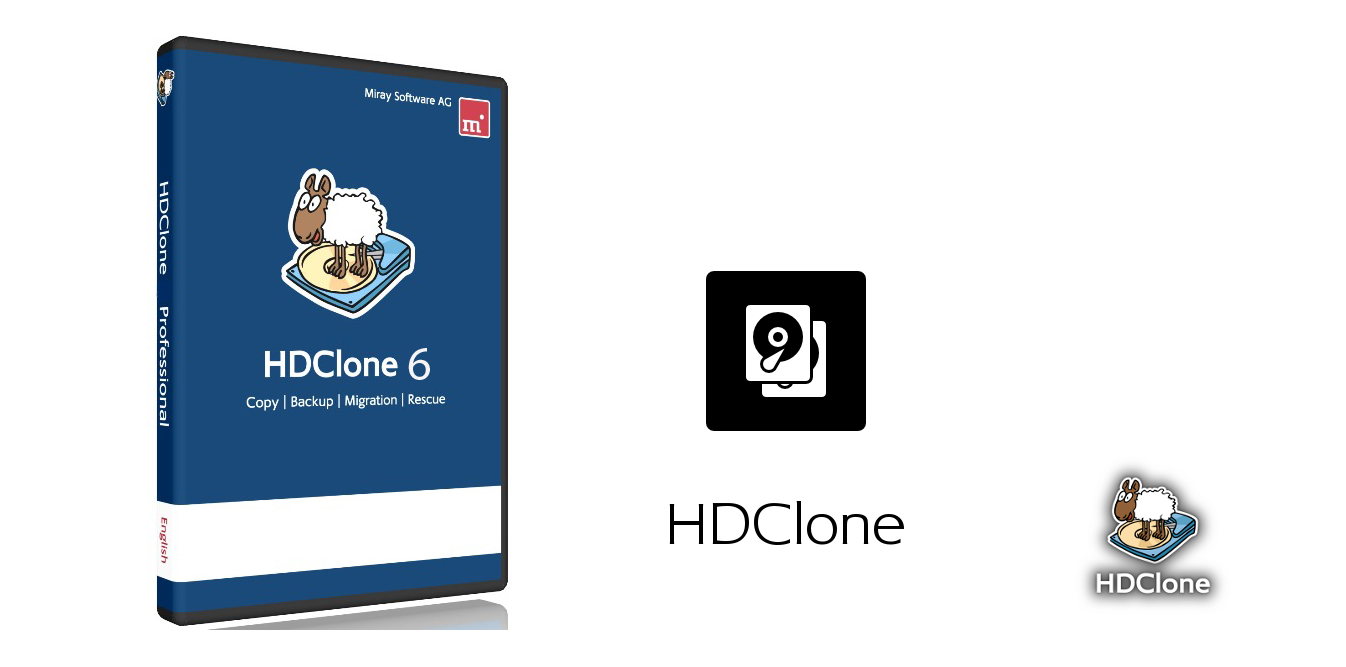 Review
HDClone creates physical or logical copies (clones) and files images of hard disks and other mass storage media. HDClone is a perfect tool for backups and creating copies of entire software or operating system installations, providing an easy to use interface to make the whole process safer and faster. A particular SafeRescue mode makes HDClone an invaluable tool for rescuing defective hard disks and other media. HDClone works independently of the partitioning scheme, file system, and operating system. It also works with proprietary formats which would otherwise be inaccessible.
With HDClone Enterprise Edition is perfect for production environments because a user can have parallel mass copies and deployment by creating up to 4, 8 or 16 clones in one run, depending on variant, directly or from an image. Backups can be done extremely easy because HDClone Edition saves the data as a disk image, with options such as password protection, data encryption and RAW image creation. All tasks take a while because HDClone transfers the whole data from one drive to another, plus, do not forget to close the running applications. It is better to stay on the safe side and avoid any potential errors.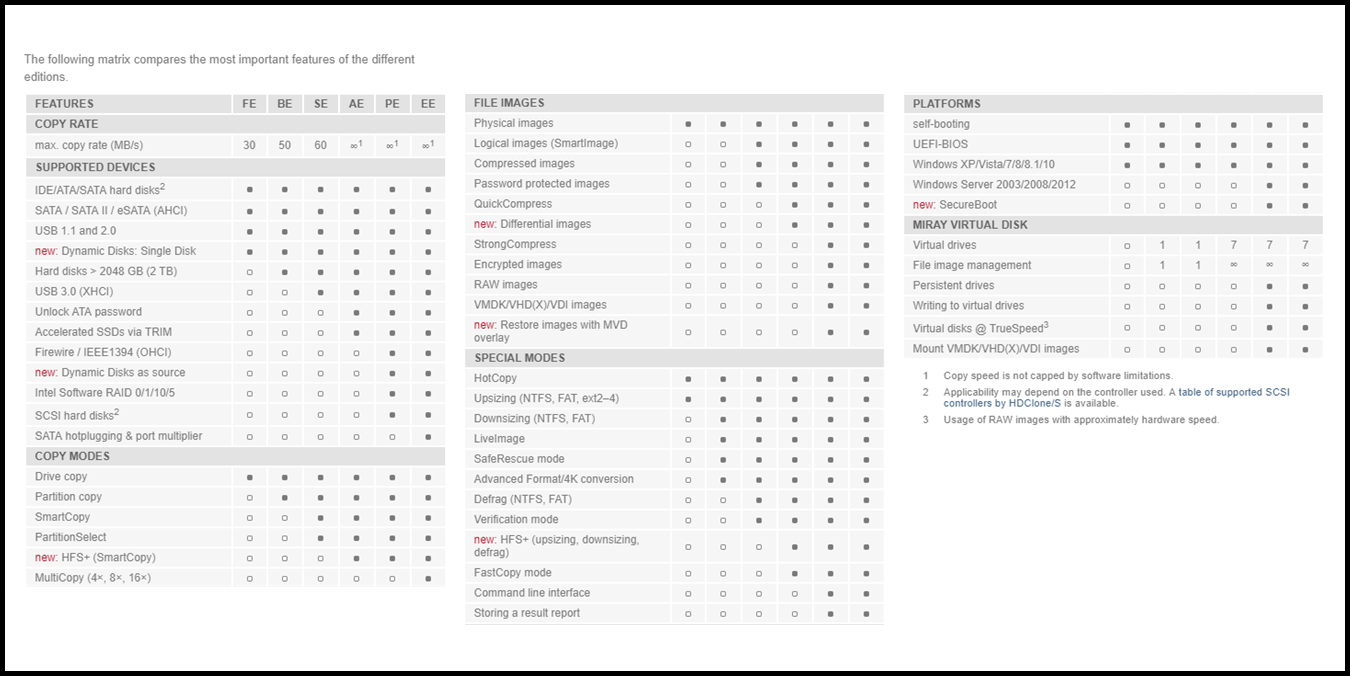 What is new in version 9.0.11a Professional Edition (Released on March 29, 2015):
General
Access Problem Following the Use of Partitioner - In some cases, after using Partitioner, a partition was no longer accessible from other apps until the next reboot;
PartExpert: Reaccessing Volume not Possible - After modifying a volume with PartExpert, the volume could no longer be correctly accessed until the next reboot;
Apps Would not Start - In rare cases, apps could no longer be started and system logs were no longer generated;
On Windows
Program Freeze Upon Startup - In rare cases, the program stopped while loading, even before displaying the main menu.
Self-booting (Linux based)

Program Freeze Upon Startup - In rare cases, the program stopped while loading, even before displaying the main menu.
What is new in version 6 Enterprise Edition (Released on September 29, 2015):
Multi-resultion support;
Cloning Engine;
Inline Help (context sensitive);
Bluetooth support;
Launcher menu;
NEW: Reworked CopyEngine: never been faster;
Full Speed, 4×, 8× and 16×;
NEW: SmartCopy for Apple HDDs;
NEW: Copy dynamic disks;
Automatization via CLI;
NEW: Smaller images with differential backups;
NEW: Mount images in Windows and deploy changes;
Encrypt, compress and virtualise images;
SCSI, Firewire, USB 3.0, Intel Matrix RAID;
NEW: SecureBoot and Bluetooth input devices without Windows;
NEW: Windows 10 support;
Self-booting and on Windows.
Supported Operating Systems:
OS: Windows XP, Windows 2003, Windows Vista, Windows 2008, Windows 7, Windows 2012, Windows 8 and Windows 10;
RAM: 128 MB.
NOTE:
Not thoroughly tested!
Screenshots:

Virus free! No virus signature! 100% clean!
All credits go to @remek002 who made and shared the portable versions with us!
​
File: hdclone.exe
You must be registered for see links
0/65
MD5: 13DCCF9CAFBAE88E823620E914AA6262
SHA1: CFB2E6E7A53D029419BD0C04153FD622EDACE758
SHA256: 776CABE75245868B36AB7DF4CE1161103A1D37B0CF387EC421D50A6D440C7309
File: hdclone64.exe
You must be registered for see links
0/70
MD5: 34D11101369E33F8AA892FCF1E162590
SHA1: 22A2B200ABB3C5E1B18DBFB8DAF092DE72B9BB69
SHA256: E7C4E6E1BC3FA7BDB598CDDAFA4B55BC4ADD75D07A29F7F49C4A6547B6D01202
ALTERNATIVE:
HDClone version 6.0.5 Enterprise Edition
Kind regards,
@Mirkec
in collaboration with TeamOS ?
Download links - version 9.0.11a Professional Edition (Size: 63.74 MB):
You must be registered for see links
You must be registered for see links
You must be registered for see links
You must be registered for see links
Last edited: