Super Moderator
Windows Modifier
Downloaded

51.6 GB
Uploaded

6.9 TB
Ratio

137.67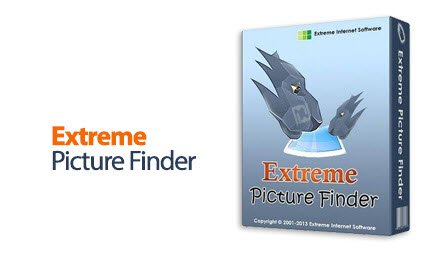 Review
Extreme Picture Finder is a powerful web content downloader software. It allows a user to locate and download all digital images, MP3/WMV music, AVI/WMV/MPG movies, and any other files from any website automatically and very fast. Just enter the website address, choose what files to download (images, video, audio, archives, Flash, executable items, web pages) and where to save them with or without the preserved folder structure of the website. During the downloading process, a user can instantly view the downloaded files in the built-in image viewer. Another great feature of the program is a built-in picture finder. Just enter the keyword, and the program will find and download thousands of pictures.
It is a reliable and user-friendly software solution that can be configured to mass-download images from password-protected websites, forum threads, and even social networks. Thanks to its intuitive layout, less experienced users may quickly learn how to work with Extreme Picture Finder. Using advanced settings user can make Extreme Picture Finder skip certain parts of websites, like entire folders or single pages, to make the download process even faster. If a user does not know where to start downloading Extreme Picture Finder offers an online project database with hundreds of website addresses in dozens of categories! Start downloading thousands of images or videos with just a couple of mouse clicks!
Furthermore, it has different search modes allowing users to vary the level of interaction with the download process. A user can choose the fastest site exploration mode between regular and thumbnail gallery focuses on websites with links to images located on external URLs. The scan limit may include the entire site, current directory (and at a deeper level), the current page only, or all links (while limiting only the exploration depth). Additional features of Extreme Picture Finder let the user search function within the downloaded items, view logging details, manage file list columns, create a web thumbnails gallery, make Extreme Picture Finder automatically run at system startup and minimize to the system tray, and more.
Key features:
Download images, music, video or any other files from websites automatically;
Download from TGP and password-protected sites;
Download from imagefap.com, imgsrc.ru, imgchili.net, imgur.com, xhamster.com, and other popular image and video hosts;
Download list of URLs (fusker links);
Built-in web picture finder;
Up to 30 simultaneous downloads - a user will have selected files very fast;
Online projects database with hundreds of ready-to-use projects;
Online project templates library with optimal download settings for most popular websites;
Built-in picture viewer with thumbnails and slide-show mode;
The user-friendly interface was translated into many languages.
What is new in version 3.47.0.0 (Released in February, 2020):
Google.com search fixed;
Imgur.com search fixed.
What is new in version 3.44.1.0 (Released in September, 2019):
Custom Parsers engine upgraded. We added new functions which help emulate JavaScript: CharFromCode, CharFromHexCode;
Page parsing algorithm improved to work with the updated specification of "srcset" attribute for the IMG tag.
What is new in version 3.44.0.0 (Released on May 14, 2019):
Support for Unicode characters in saved file and folder names.
What is new in version 3.43.1.0 (Released on February 24, 2019):
Google.com image search fixed.
What is new in version 3.43.0.0 (Released on February 13th, 2019):
Operations with multiple selected projects and/or categories now available. Users can delete, move, and start all the selected projects. Starting various projects
puts them in a queue where a next project begins automatically once the current is finished;
Built-in search improved. It works way faster now when used with a small number of images in the [ Results limit ] field.
What is new in version 3.42.8 (Released on August 31, 2018):
Increased download sped for TGP websites.
What is new in version 3.42.7 (Released on July 04, 2018):
System requirements:
OS: Microsoft Windows XP, Windows Vista, Windows 7, Windows 8, Windows 8.1, Windows 10;
Internet connection.
Install notes:
1. Kindly read "Readme.txt" file given in download zip file;
2. Enjoy!
Screenshots: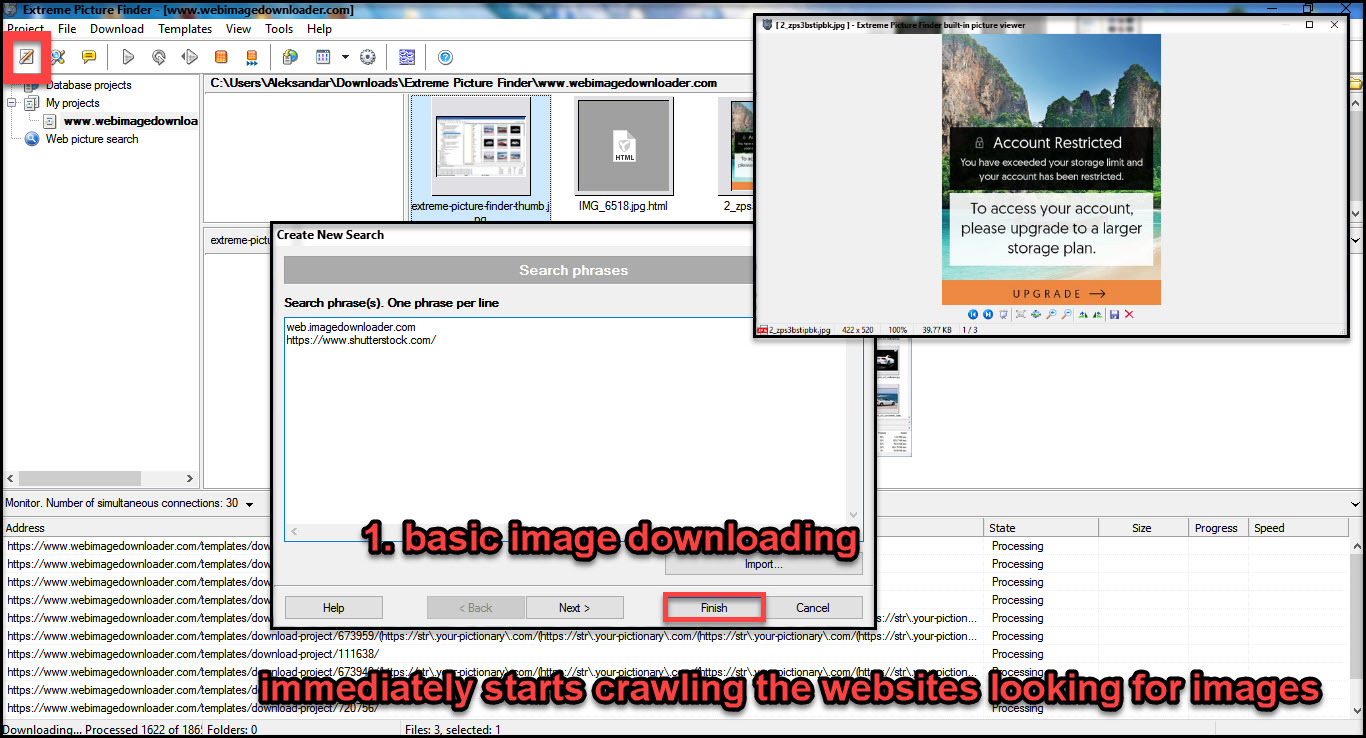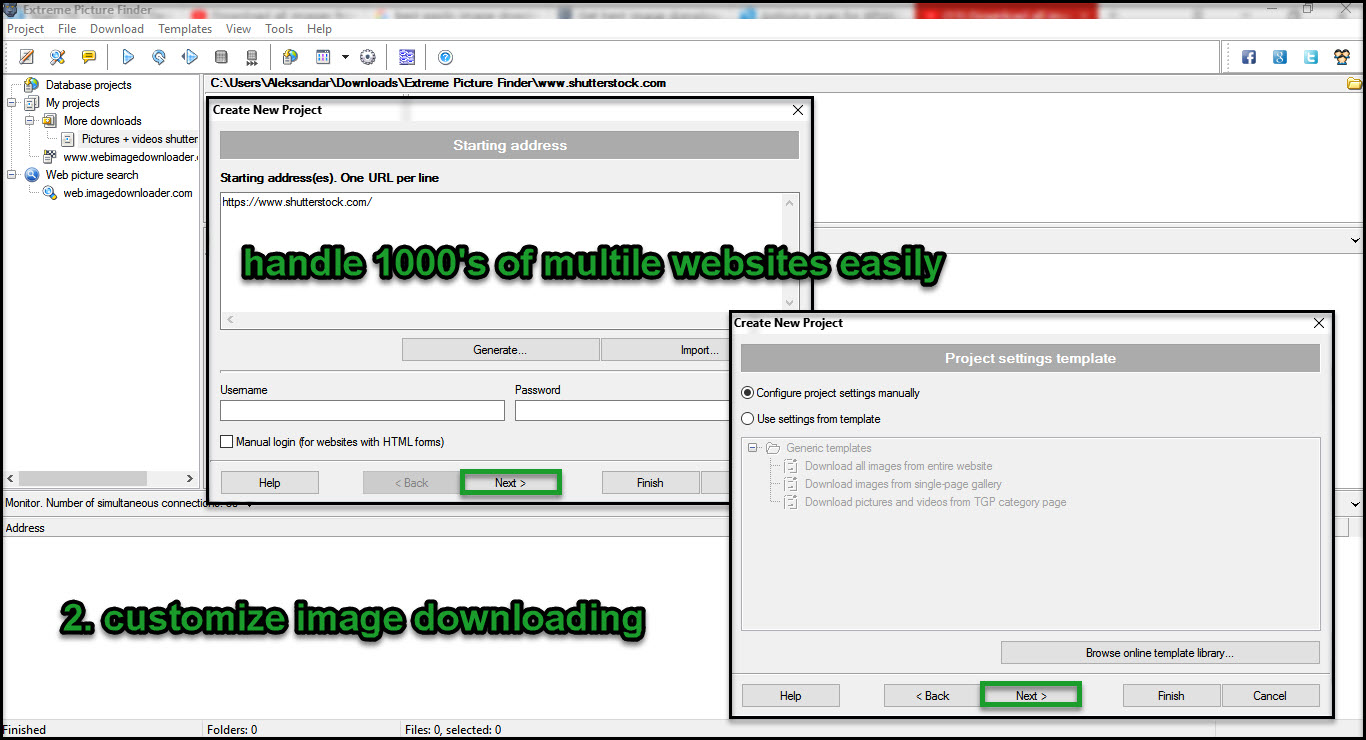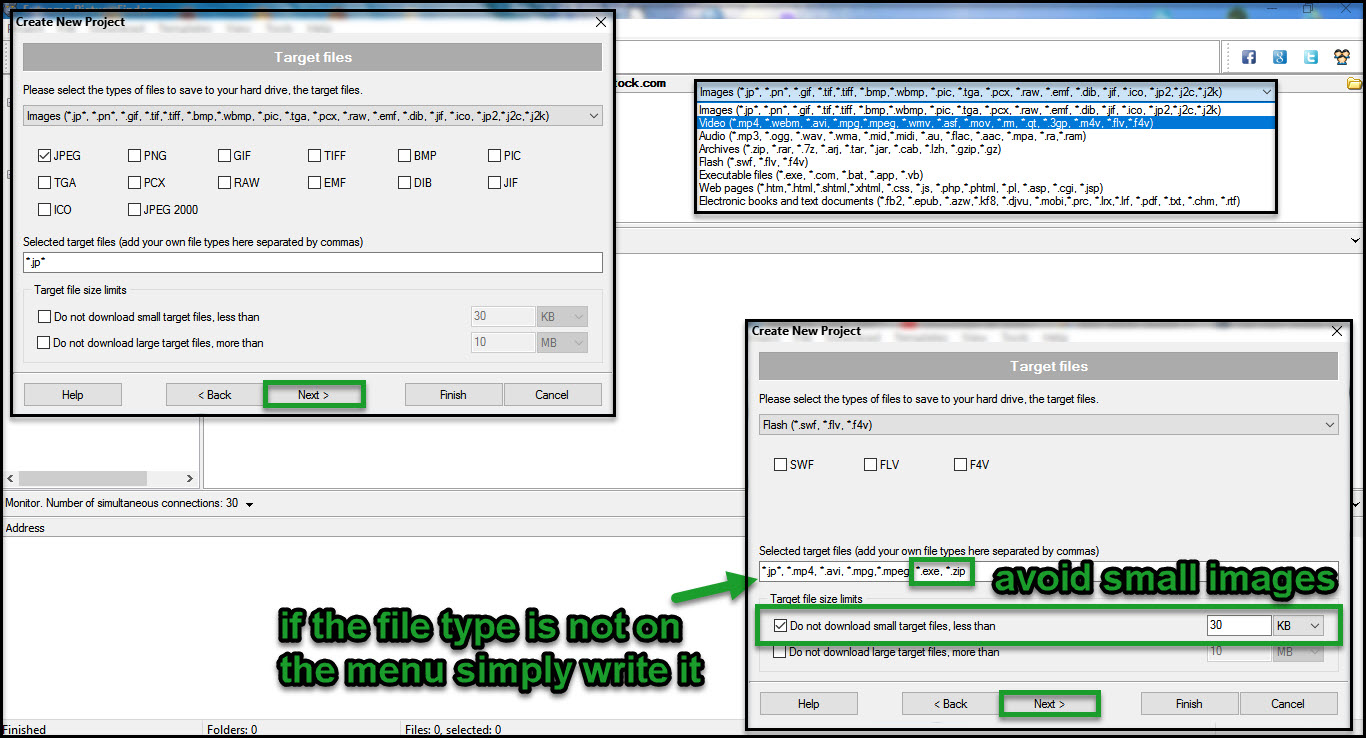 Virus free! 100% clean!
All credits go to nemo and Team seek n destroy who made and shared the patch with us!
​
File: extreme.picture.finder.3.38.0.0-patch.exe
You must be registered for see links
41/67
MD5: 40E75614AFEA6C8BD5C4539D470059BA
SHA1: 7F5F7EFFB234DB0972FD52FCF5C165C277D1B7B3
SHA256: 6F5882356C1FBC09ECC68A68F9561A670323B7FAA0DE338B3FC94A4171ABF013
Kind regards,
@Mirkec
in collaboration with TeamOS
Download links - version 3.47.0.0 (Size: 12.13 MB)
You must be registered for see links
You must be registered for see links
You must be registered for see links
You must be registered for see links