Administrator
Windows Modifier
Downloaded

51.7 GB
Uploaded

13.1 TB
Ratio

259.03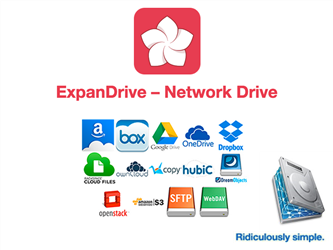 Review
ExpanDrive is a reliable software that enables the user to instantly connect to its favorite cloud storage account and manage the data and files user stored in the remote directory. Moreover, it creates a quick path between a user computer and the cloud account, for a user to easily navigate, and transfer any data from one to the other. ExpanDrive is up to 500% faster and has a robust offline-sync mode which adds entirely new User interface with context menus, transfer badges, search, file versioning, link-sharing and so much more.
ExpanDrive facilitates user connection, access and management to all major cloud storage providers, including Amazon S3, Microsoft OneDrive, OpenStack Swift Storage, Dropbox, Google Drive, Google Team Drives, Amazon Drive, Box, OneDrive, OneDrive for Business, Sharepoint, OpenStack Swift, BackBlaze B2, Copy.com, HP Helion, hubiC or its SFTP, FTP or WebDAV server and SMB/Windows File Sharing. Furthermore, the user can access the local SSH or FTP server and perform data and file transfer. The software creates a shortcut to the cloud directory right in Windows Explorer, which means that the user can access and view it as if it were a USB drive.
Due to the creation of the shortcut between a user computer and the cloud folder, the user may transfer files as quickly as copying and pasting them in local directories. A user has full control over the files and folders in its cloud account, just as using the browser-based service. A user may add, delete or modify files and folders, upload portable applications, as well as create remote backups for its data.
General features:
Easily connect to user cloud account;
Full and quick file management;
Supports every Cloud;
Super-fast instant uploads;
Cloud storage in every application;
Finder & Explorer is the user interface.
New Features:
Built into Finder and Explorer - ExpanDrive connects to cloud storage to every application on user computer including Office 365, Photoshop, and VS Code;
New! Smart Offline Sync - Choose files for offline access and work without an internet connection. Synchronization to the cloud takes place automatically when user are back online. Other files are accessed on-demand from the cloud, taking no disk space;
New! ExpanDrive adds native cloud storage access into Linux for all major Linux distributions, including Ubuntu, Mint, CentOS, Redhat, and more;
New! ExpanDrive hooks into Spotlight Search on Mac and Windows file search (integrated Search);
New! ExpanDrive now propagates lock files in Microsoft Office documents across the cloud. If a user is editing an Office document, other users will only be able to open that document read-only until the editing user closes it (Multi-user file locking);
New! Easily access older versions of files on cloud storage backends that support versioning, including Box, Dropbox, S3, Google Drive, OneDrive and Sharepoint (File Version Management);
New!Connect to Nextcloud and Wasabi cloud.
What is new in version 7.2.5 (Released on August 23, 2019):
This is a bug fix release that takes care of a number of small issues in the user interface as well as the filesystem;
GCS and B2 file listing now support folders with more than 1000 keys;
Improvements to our Linux support and MSI packaging for large installs are also included.
What is new in version 7.0.16 (Released on May 12, 2019):
The official webpage does not provide any information about this release at the moment.
What is new in version 7.0.12 Beta (Released on May 02, 2019):
Fixed a number of issues with Azure Storage, B2 connectivity and improvements to OneDrive and Sharepoint connections;
Added support for command-line interaction.
What is new in version 7.0.9 Beta (Released on April 25, 2019):
Added improvements to the auto-updater mechanism, fixes an issue preventing full quit on Linux in certain scenarios, improves drag and drop uploading and improves the Wasabi connector;
Many other small issues also have been resolved.
What is new in version 6.4.5 (Released on February 16, 2019):
NEW Improvements to decrease memory usage;
FIXED S3 remote path setting fixed.
What is new in version 6.4.3 (Released on January 25, 2019):
NEW[mac] Improved support for 10.14 Mojave Dark mode;
NEW Added support to match UID of a remote file if supported by the server in SFTP;
CHANGED Improvements for SSL handling WebDAV;
FIXED Decreased memory usage, specifically when streaming media files.
System requirements:
OS: Microsoft Windows 7, Windows 8, Windows 10 (both 32 & 64-bit), Windows Server 2012, Windows Server 2016.
Internet connection.
Install notes:
1. Kindly read "Readme.txt" file given in download zip file;
2. Enjoy!
Screenshots: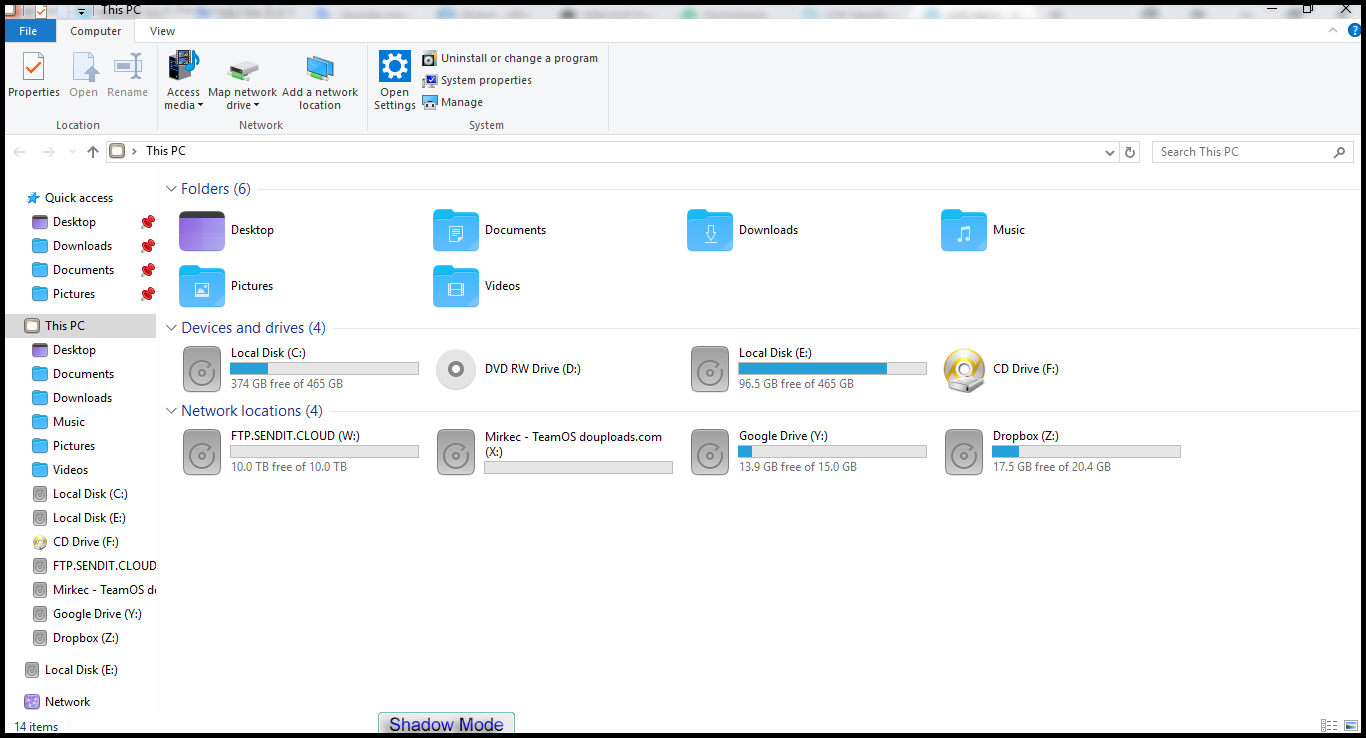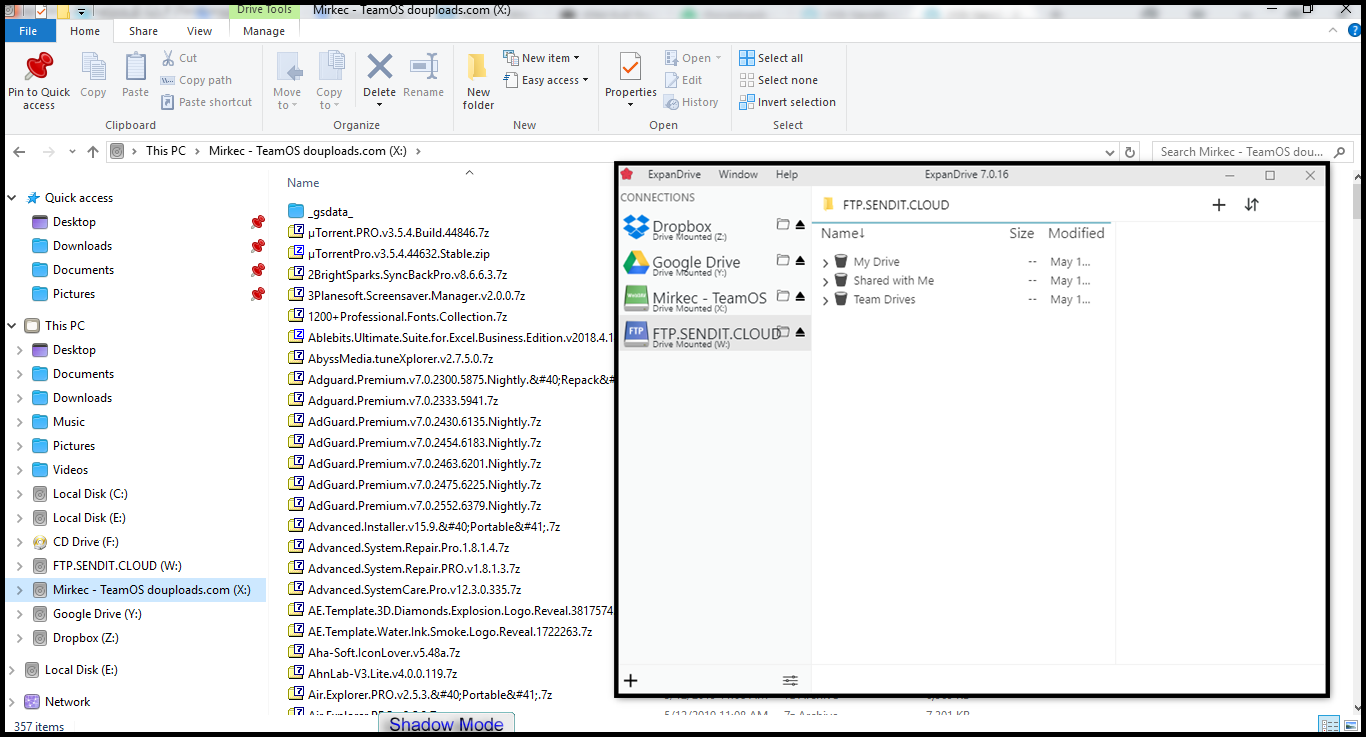 Virus free! 100% clean!
All credits go to SamuRa1 who made and shared the activator with us!
​
Activator: Activation.exe
You must be registered for see links
03/70
MD5: A71C85E26763DD8239B11485523A3DB1
SHA1: 9DFBFA3C0A821BC62DB87F03CC669258B54CE19E
SHA256: B086AE8DCE51740FD9037B82669906A265B489B80FD512E8962E2A254416D8B9
Kind regards,
@Mirkec
in collaboration with TeamOS
Download links - version 7.2.5 (Size: 120.89 MB):
You must be registered for see links
You must be registered for see links
You must be registered for see links
You must be registered for see links
Last edited: