Moderator
Uploader
Windows Modifier
Downloaded

51.5 GB
Uploaded

1.8 TB
Ratio

34.98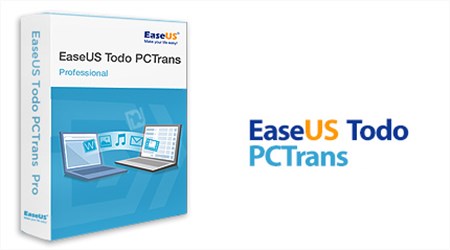 Review
EaseUS Todo PCTrans is a useful and reliable software solution created to serve in computer migration operations, be it from one machine to another or from an earlier version of user OS to a newer one. This simple and efficient software offers the user the ability to transfer data, iPhone/iPad photos, music, videos, books, contacts, notes, applications, and account settings from one computer to another quickly.
The utility is relatively simple to understand and work with thanks to the wizard-style interface, but keep in mind that user needs to install it on both systems for it to work, as the transfer happens in real-time. Once launched, the main window will display the detected network PCs; however, if EaseUS Todo PCTrans fails to see it, a user also has the options adding it manually, by clicking on the dedicated button. After establishing the connection between the two machines, the user will need to choose the transfer direction, specifically the source and the target. EaseUS Todo PCTrans will then analyze the total amount of information to be migrated, specifically the "Applications" and the "User Data."
The tool lets the user select the specific folders to move by checking the corresponding boxes, as well as the destination directory on the target computer. A user can then press "Start," and EaseUS Todo PCTrans will commence analyzing the data, then transfer it to its new location. While "User Data" is moved without a problem, some of the "Applications" may require re-activation on the new system. The program can serve in backup and migration operation operations, by sparing user of the trouble of having to work with portable storage devices, letting the user move everything directly between the machines.
EaseUS Todo PCTrans is an efficient and user-friendly utility that can successfully assist a user in backing up the system, as well as migrating from an older computer to a newer one, saving its time and effort in the process, by doing most of the job.
Key features:
A handy PC migration tool;
Intuitive and approachable looks;
Effortlessly migrate data and applications between two computers.
What is new in version 10.0 Build 20181229 (Released on April 03, 2019):
New Features
More streamlined and intuitive user interface;
Supports transfer of domain user accounts;
Supports transfer of Microsoft Visual C++ redistributable packages;
Application transfer improvements.
System requirements:
OS: Microsoft Windows all versions;
CPU: Pentium or similar.
Install notes:
1. Kindly read "Readme.txt" file given in download zip file;
2. Enjoy!
Screenshots: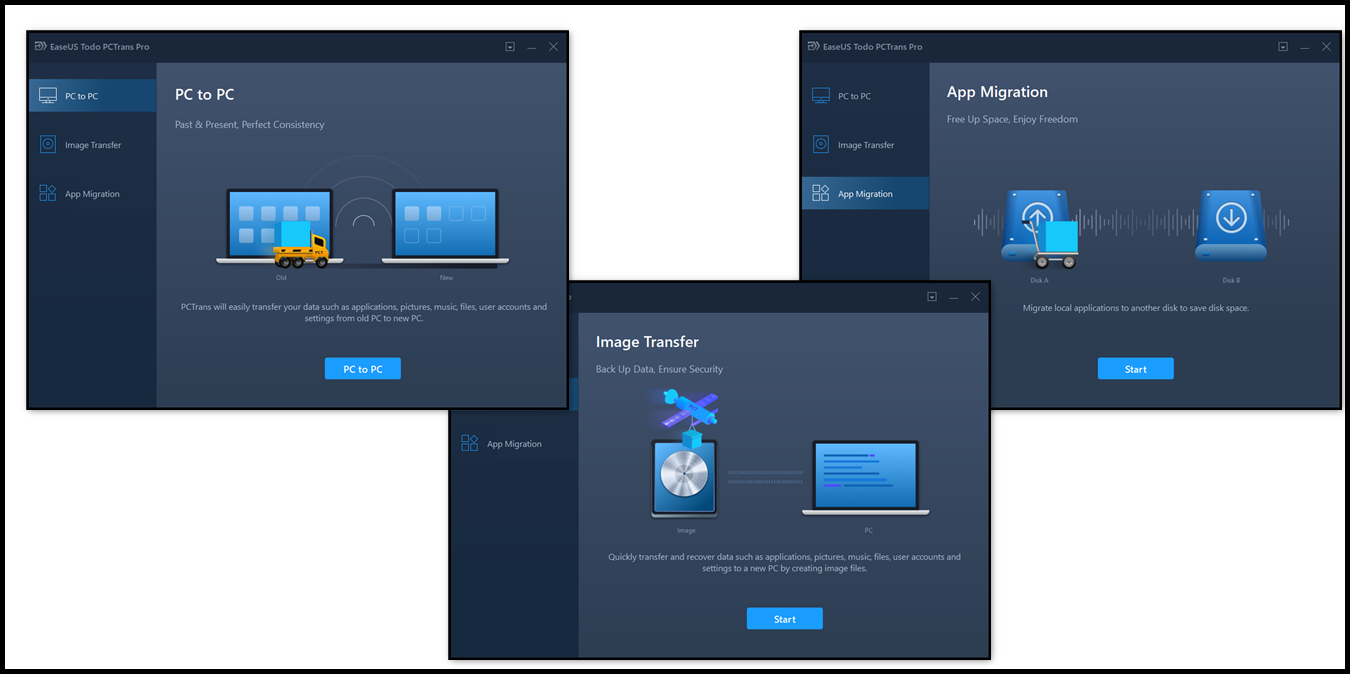 Virus free! No virus signature! 100% clean!
All credits go to warez&free who made and shared the crack with us!
​
File: pctrans_trial.exe
You must be registered for see links
0/68
MD5: 55CAB2331093D2917E8F127BC93C4409
SHA1: 4798C7989A07E4DAD1834915F9345A4E090E7FE6
SHA256: 0E59A2CB11FAC26DFE97B879FBF914914B85E6D8A47239E54FD9BE9A33AE8004
Kind regards,
@Mirkec
in collaboration with TeamOS
Download links - portable version (Size: 35.75 MB):
You must be registered for see links
You must be registered for see links
You must be registered for see links
You must be registered for see links
Last edited: