an immortal captive
Uploader
Power User
Downloaded

28.3 GB
Uploaded

55.4 GB
Ratio

1.96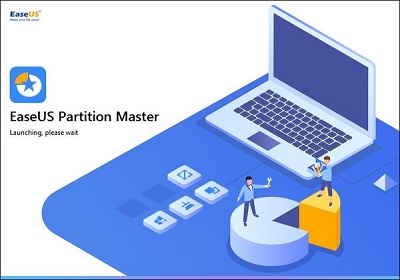 EaseUS Parition Master is a powerful tool to work with hard disk partitions. It allows you to quickly and legko create, delete and format partitions, changing their size and position without losing data, using disk space. Supports all common types of storage devices including IDE hard drives, SATA and SCSI, as well as portable media connected via USB and Firewire interfaces.

Key features:

• Supports drives up to 2GB to 4 TB, including GPT and RAID-arrays of disks
• Create and delete partitions of any type
• Conversion of the main sections in logical and vice versa
• Hide or make visible partitions of any
• Resize and move partitions without losing data
• Copy partition to transfer them to another hard disk without reinstalling Windows
• Support for Windows FAT16, FAT32, NTFS, and EXT
• Preview changes in the section before applying them
• Detailed view information on hard disks, partitions and file systems
• Wipe Partition Tool provides a complete and irrevocable deletion of data from the selected partition
without the possibility of recovery
• The Disk Surface Test will provide fast and accurate disk scanning for bad sectors




CPU: X86 or compatible CPU with main frequency 500 MHz
RAM: memory equal or larger than 1.5GB
OS: Windows XP / Vista / Windows 7 / Windows 8 / Windows 10





i. Unzip The Archive

ii. Read "Read" for installation instructions.

iii. Enjoy..






EaseUS Partition Master UE 14.0.exe :

You must be registered for see links



MD5 950d7e61b26a8d246e4ed5882750d6ee
SHA-1 08f7ffe95f9753cf37c3d9b5185b899894ec80a5
SHA-256 175529528e434b62eef76b64f1e1bc5552673375c1e956121dfe9ac430b5d3b0





File Type: rar

File Size: 45.8mb

Activation: Self-Blooming | Repack

Silent Installer: Yes

Credits: elchupacabra



Plz Use " Uploadrar " | in case of its down, then use the Backup Mirror, for Support.
Uploadrar:

You must be registered for see links



Backup Mirror:

You must be registered for see links



(PLZ Consider disabling Your Adblocker while downloading)
​
Last edited: